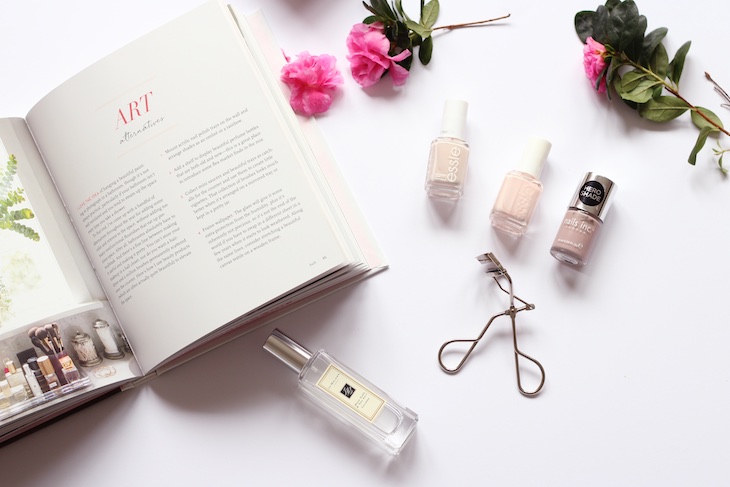 If you had told me 5 years ago that I would someday be a neutral nail polish lover, I simply wouldn't have believed you. I used to be really into nail art, drawing leopard spots on my best friend's nails and applying crazy colors on mine. Fast forward to now and I barely wear anything else than light pinks, neutral beige or even off white colors… So here are my favorite picks…
While I used to be really into matte nails, I haven't really worn any matte nail polishes in years… That is apart from this one! I picked this shade up while I was in the States quite a while ago and to be honest with you, I didn't noticed that it was matte when I picked it up. It was only when I started painting my nails that I realised it was! I was a bit disappointed but once I had applied two coats, I was sold! This shade is your perfect neutral shade but its matte finish makes it quite unique. I like to wear it on my hands more than on my feet but this is a must have in your collection!
Earlier this year, I finished my bottle of Essie Fiji. Can you actually believe it? I finished a whole bottle of nail polish! Now that is a first! Sadly, I wasn't able to find the shade anywhere in store so I decided to get muchi, muchi instead and I am happy to report that I love it nearly as much as I love Fiji. While this shade is a lot more pink than Fiji, it is perfect for everyday. It really elongates the nails and the hands and it's my go-to shade when I don't know what to pick. That being said, I find that you need 3 coats of it to get a beautiful, totally opaque finish.
This is an oldie but a goodie. This 'hero shade' as described by the brand itself is the perfect beige with a hint of purple as an undertone. I love to wear this during winter as it gives a bit of dimension to an otherwise boring manicure. The staying power of this one is pretty impressive as well, especially if you apply a top coat over it.
What is your go to nail polish shade?