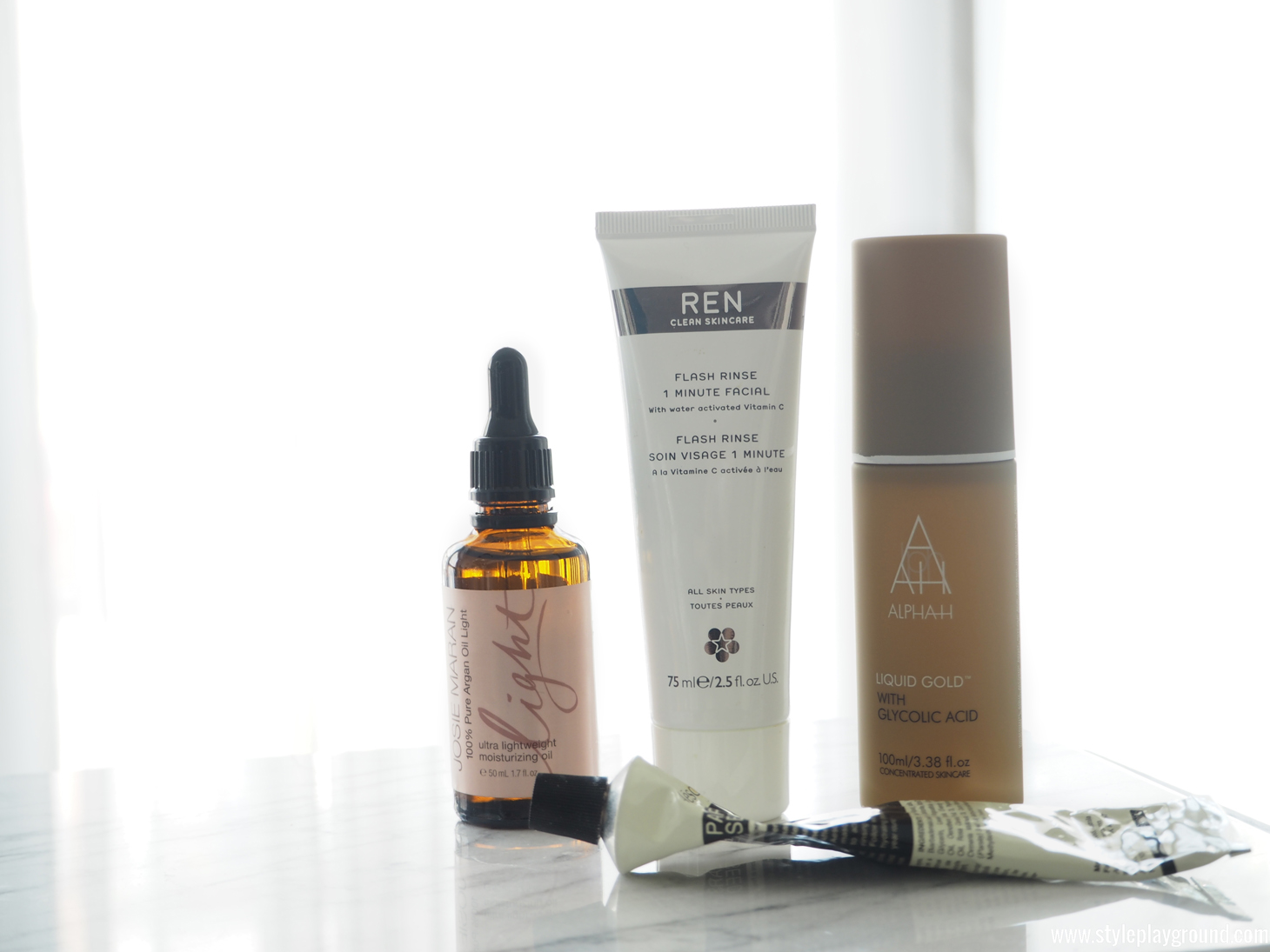 My skin and I have this love/hate relationship that many of you seem to experiment as well. Sometimes, it looks great. It's plumped, glowy and spotless. But most days it is unhappy, a little bit red and spotty as well. And while there's nothing that I enjoy more than a pampering session, I sometimes don't have the time. And when that's the case, I reach for one, or all of these 4 products for instant results.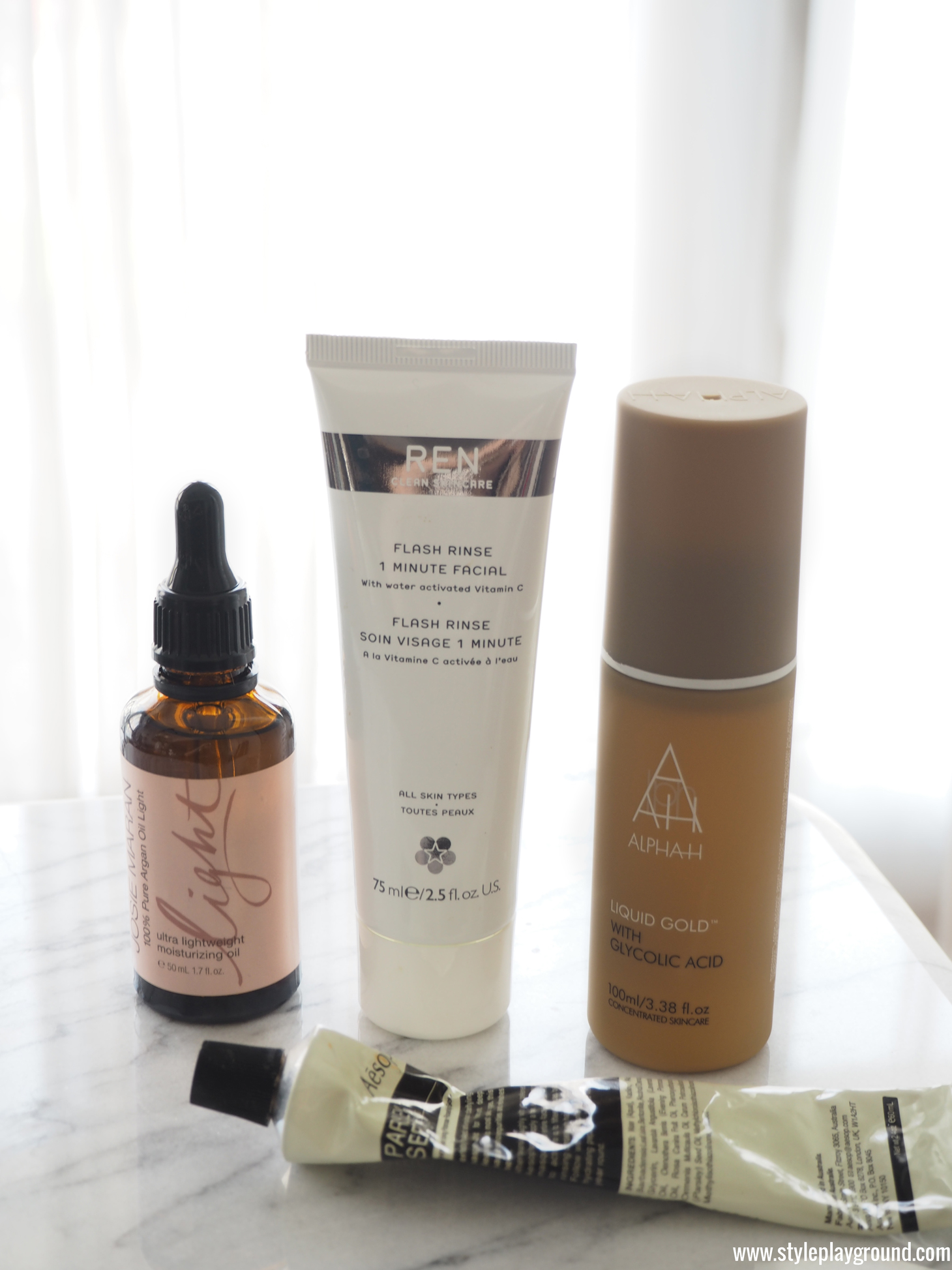 The Josie Maran argan oil light is a miracle in a bottle. This thin oil is simply the best thing that ever happened to my skin. I used to be in love with the original formula but I might prefer the lighter one now. It sinks into the skin really quickly and doesn't leave it feeling greasy afterwards. It will reduce any breakouts, rehydrate your skin and give you a healthy glow. I like to add a few drops (no more than 2 or 3) to my daily moisturiser but if my skin is particularly bad, I apply it over night and wake up to beautiful skin. If my skin looks a bit dull, I like to reach for the Ren flash rinse 1 minute facial. This mask is the ultimate product for lazy bums and busy gals out there. Packed with vitamin C, this scrubby gel will gently exfoliate your skin to reveal a beautiful & radiant complexion, all in one minute! And the best? Ren is a natural brand that doesn't use any nasties in their products!
If my skin is looking a little congested, or if I feel a pimple coming, I reach for the Alpha H liquid gold. This is actually my second bottle of the stuff which is rare enough to be mentioned! This is a pretty concentrated liquid exfoliant that does a seriously good job. Although I wouldn't recommend it to super sensitive skins, it doesn't break me out or feel too harsh on my skin. I apply it on a cotton pad after cleansing, and go to sleep with nothing else on my skin. This works overnight and reduce any imperfections while getting rid of any dry patches as well. Finally, when things are totally out of control, I love to use the Aesop parsley seed mask. This mask is designed to cleanse the skin and get rid of any impurities that might be blocking up pores and causing blemishes. I use it about once a week or whenever I feel like my skin needs to be extra clean, and I can't stress enough good things about it. My pores appear smaller, my skin is smoother and it seems that no matter what skincare product I use on my skin afterwards really sink into the deeper layers and works that much better.
Do you have any Holy Grail products for when your skin is acting up? Share all your recommendations in the comments down below!