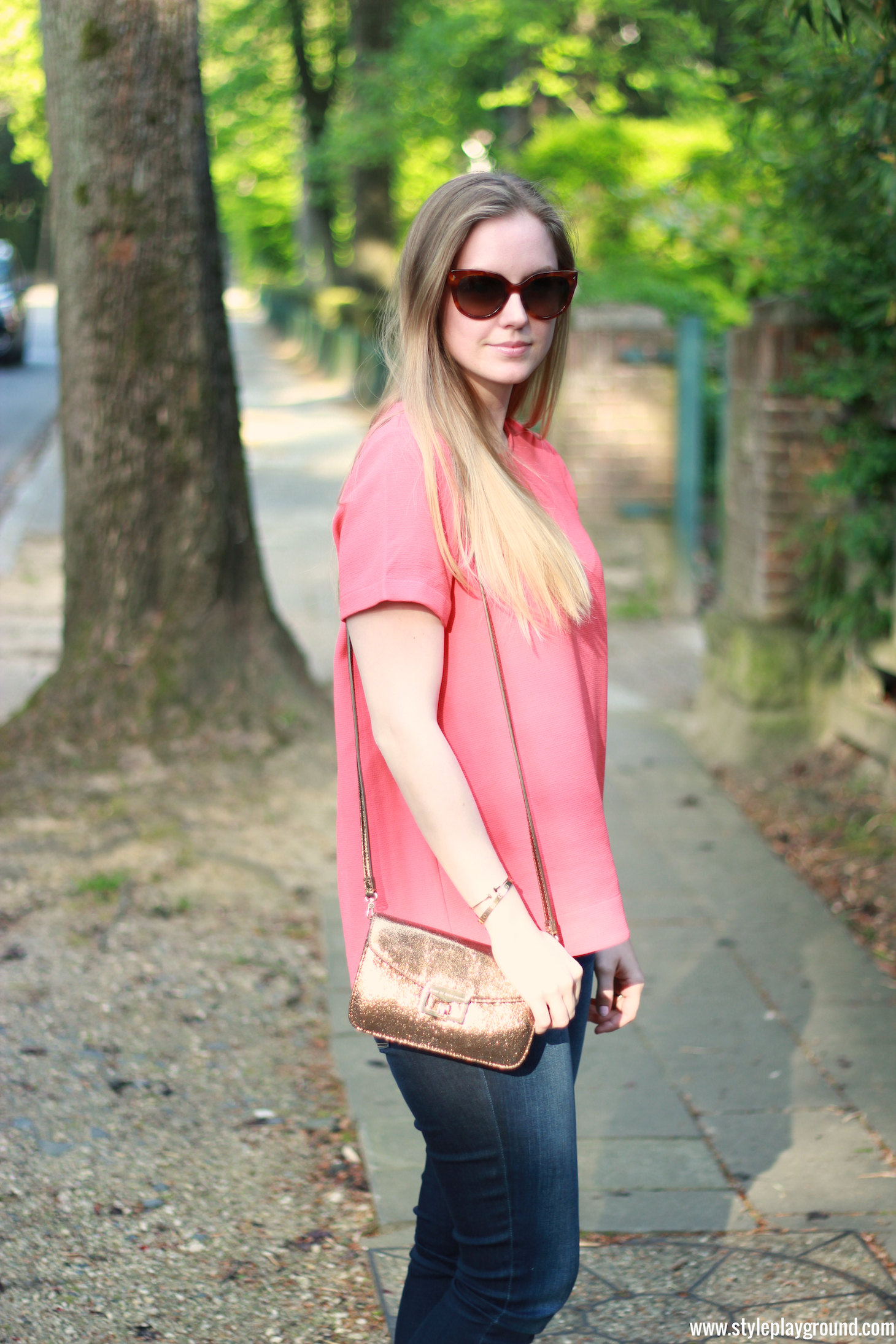 I don't if you guys have noticed it or not, but I am working on my photography skills a little bit at the moment. I can't believe that it took me this long to really dive into the subject but it feels like I always had a good excuse… I am finally shooting in full manual mode and, although it is still a trial and error process, the photography noob in me is slowly learning new things. But the main issue that I had was convincing the fiancé to get interested as well. While taking photos is part of my 'job' as a blogger, the poor guy didn't ask for anything… And to be honest, the last thing that I want to do is harass him to shoot outfit photos if he doesn't want to. That being said, I somehow managed to have a quick photography chat with him and he's agreed to learn & experiment a little bit more. The last two outfit posts that I shared with you were a huge improvement in my eyes and I couldn't be happier. BUT, yes there's a but, we're still figuring it out, and these photos are the proof of that. Some are slightly underexposed while the colors are a bit off in others… But I am loving the process and I can't wait to see our photos getting better and better with time!
On another note, we don't have any real plans for this weekend and it feels so good. Sure, we have a dinner party planned and we'll certainly head out for drinks with friends, but that's pretty much it! Therefore, I am thinking about purging my closet a little bit. Right now, I feel very tired of my clothes and some of my accessories and I feel like I don't wear half of what I have. And since we're gonna move pretty soon, I feel like it's the perfect time to clean up a little bit and part ways with a couple of things! I am even thinking about filming the whole process and sharing it with you along with all my tips and tricks, what do you think?
In case you have any good online resources about photography and photo retouching (still need to learn a lot about that!), I would be more than happy to discover them! Make sure to leave all of your tips in the comments section down below!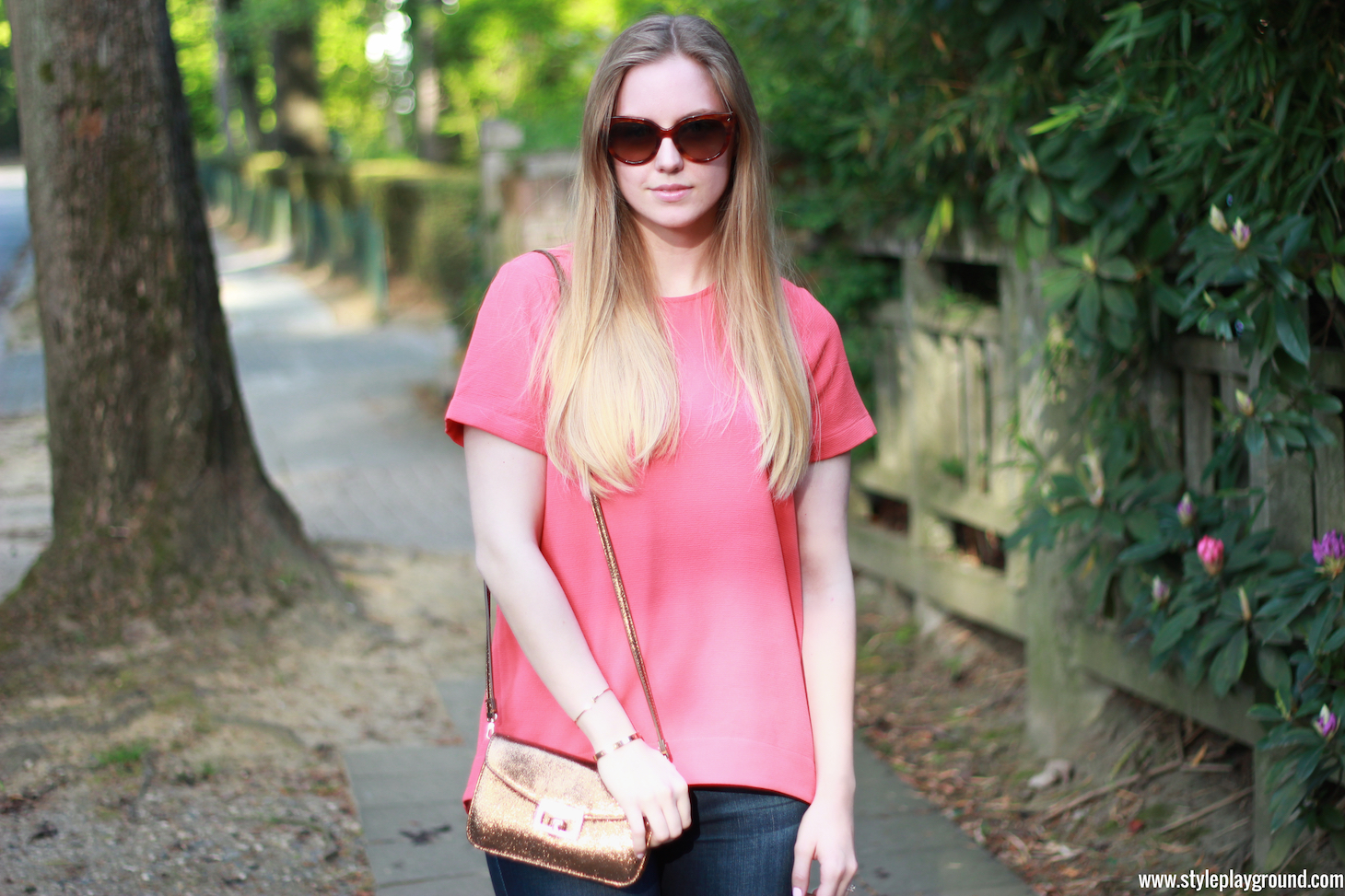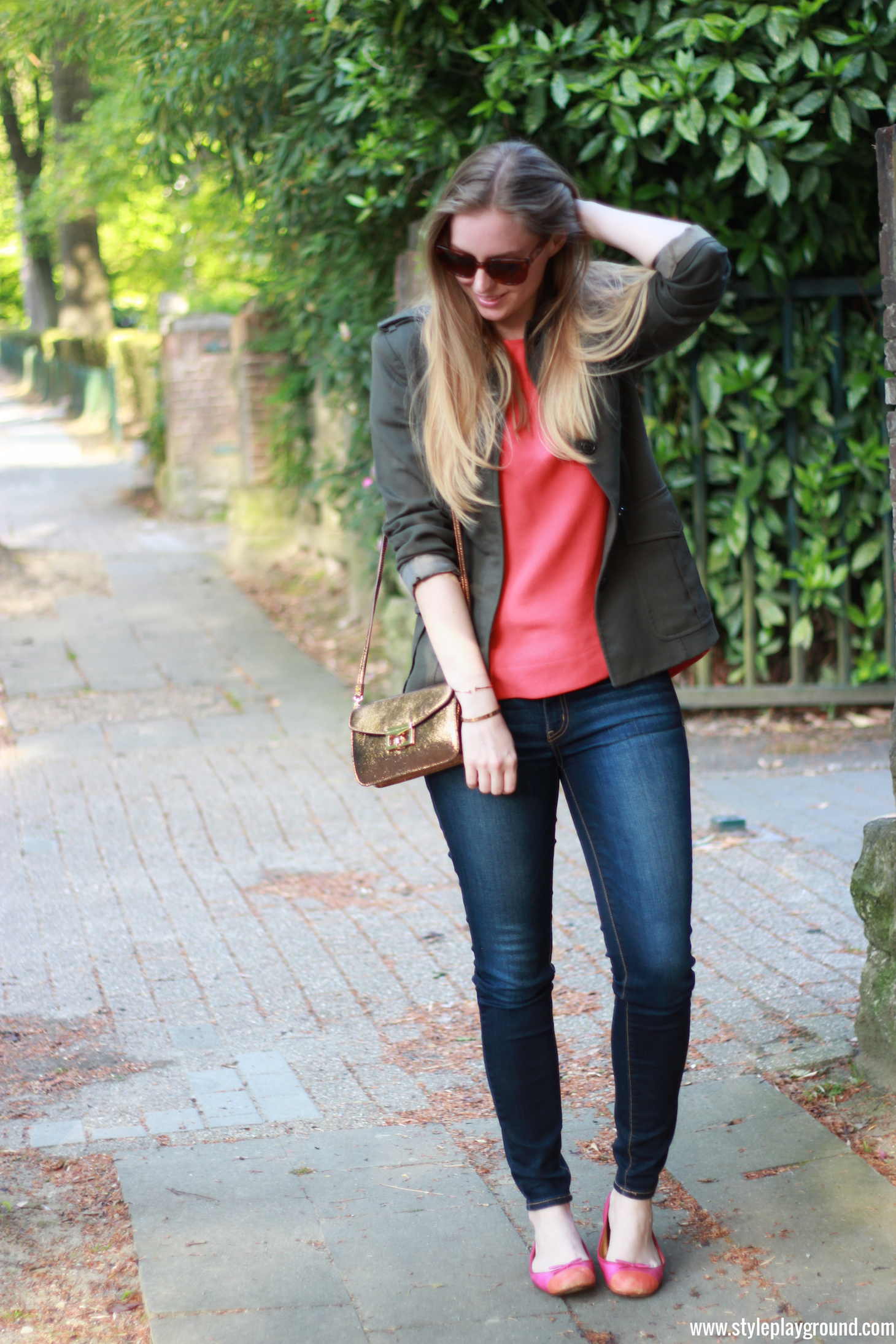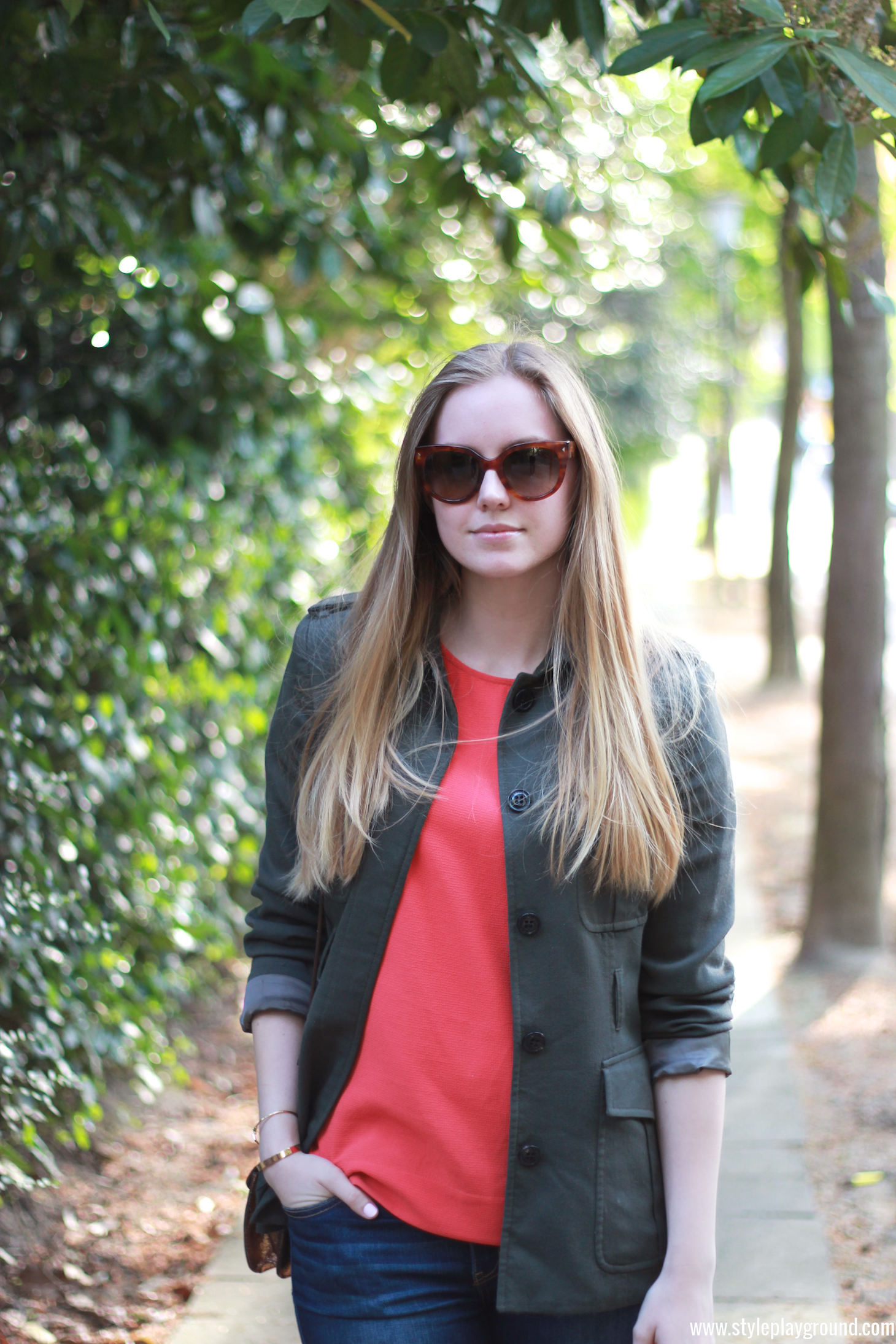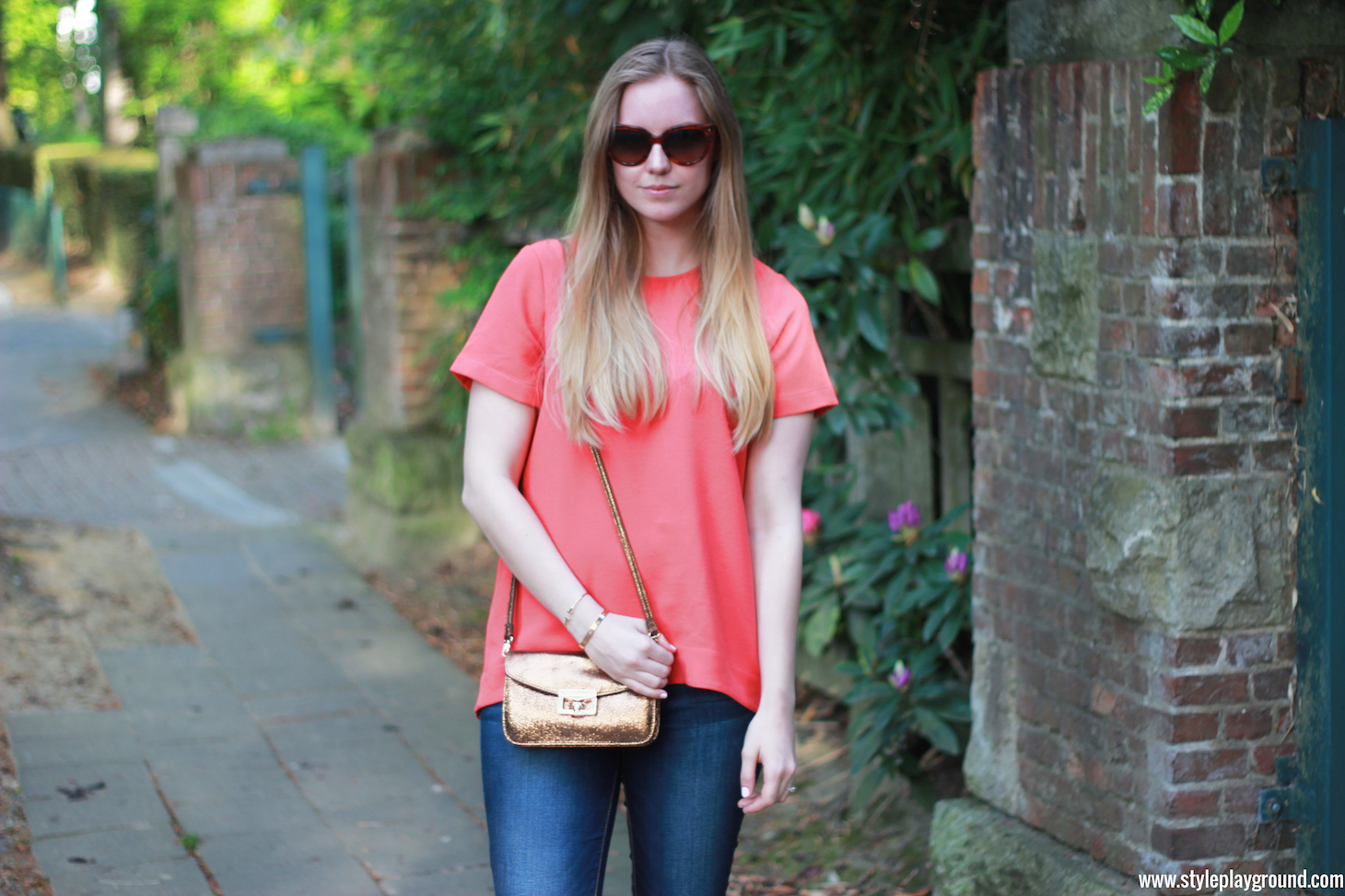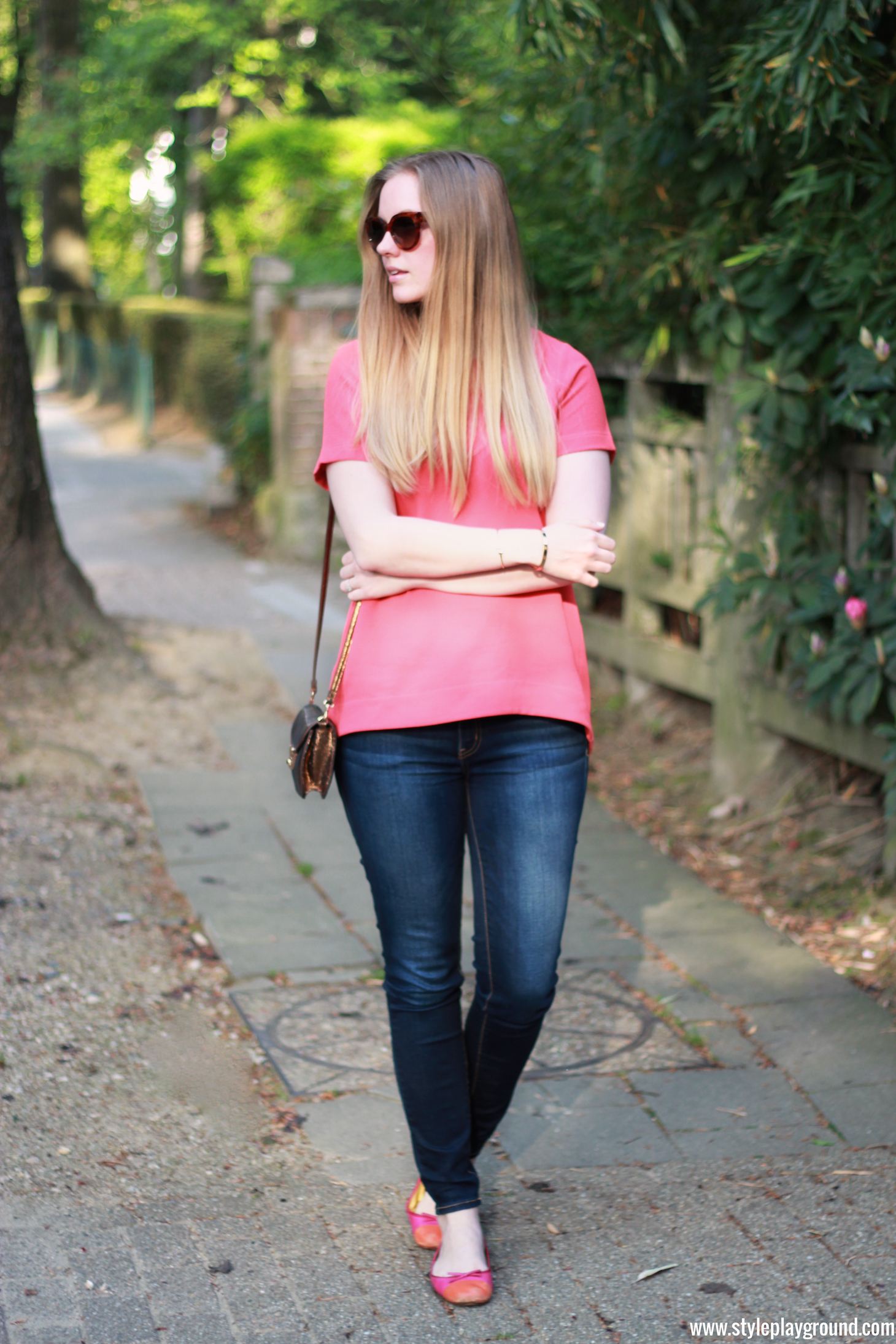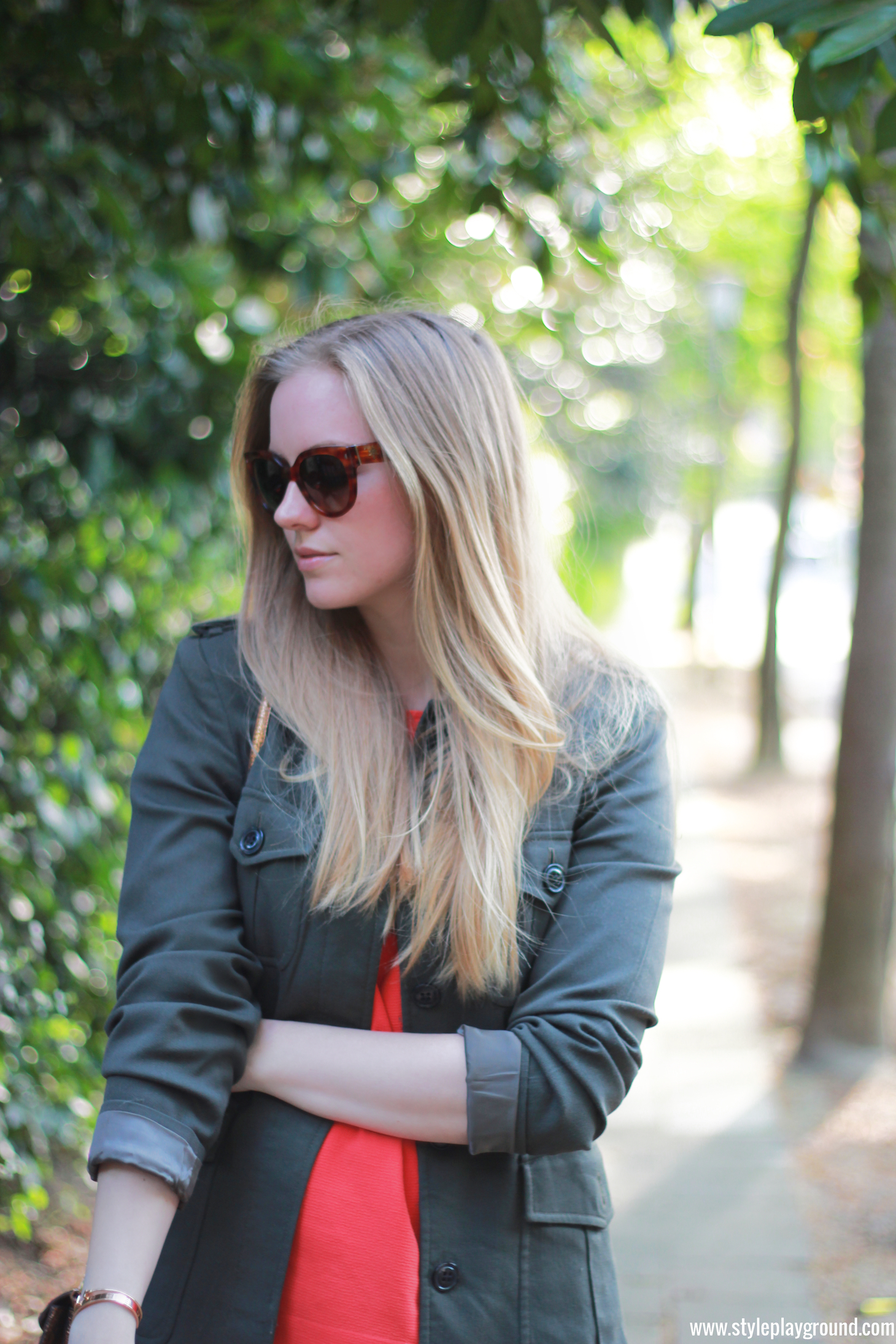 Madewell top • 7 FAM jeans • Prada shoes & sunglasses • Zapa jacket • Marc by Marc Jacobs bag • Cartier love bracelet • Tiffany T bracelet