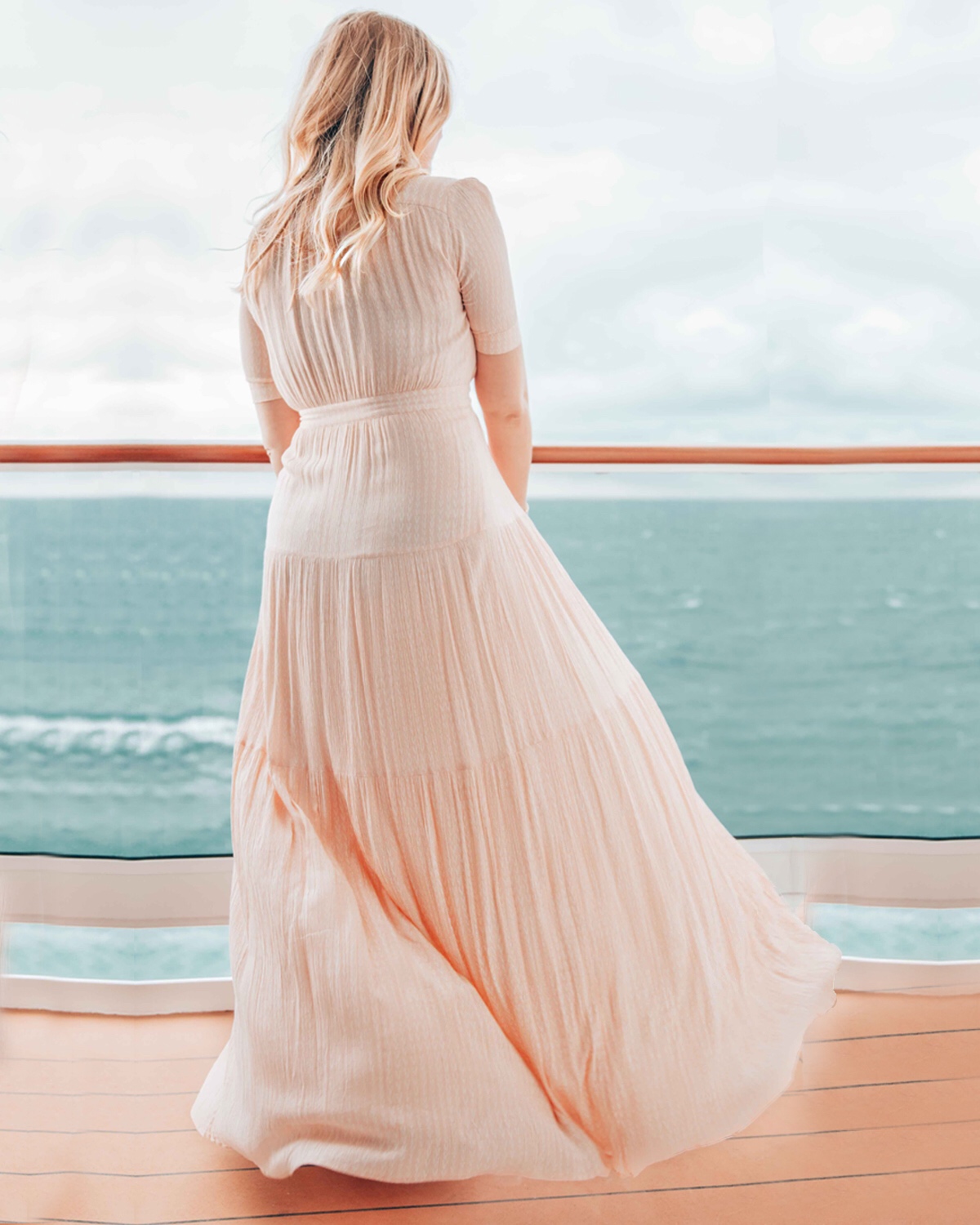 I did my very first cruise with my parents when I was 15 years old and something immediately made me love it. I love the idea of falling asleep in one place and wakeup in another the next morning and I love discovering multiple places and countries without having to pack and unpack multiple times. That being said, I had never been on a big cruise ship before but it was always something that I wanted to do. So when MSC invited me to discover their latest ship, the Grandiosa for 3 days, I simply couldn't say no.
The Grandiosa holds true to its name: it is massive! The latest ship to enter the MSC family can accommodate up to 6334 persons on 19 floors, with 11 restaurants and 20 bars and dozens of activities. I just couldn't believe my eyes when I saw it for the first time!
We all know that cruise ships have had a bad rap over the last few years due to their environmental impact. Well, the good news is that the Grandiosa has some amazing environmental features. For example, the boat is equipped with a selective catalytic reduction system that helps to reduce nitrogen oxide emissions by 90%, along with a closed-loop exhaust gas cleaning system that reduces ship sulfur emissions by 97%. All lights onboard are LED and there's also a pretty amazing water filter system that doesn't dump grey water in the sea. Furthermore, the ship also plugs into the port electric system to delivers electricity and reduce emissions when docked. I am so glad that a big cruise company such as MSC is moving forward with better environmental features!
So now, let's talk about 4 reasons you should book a cruise on the Grandiosa.
The cabins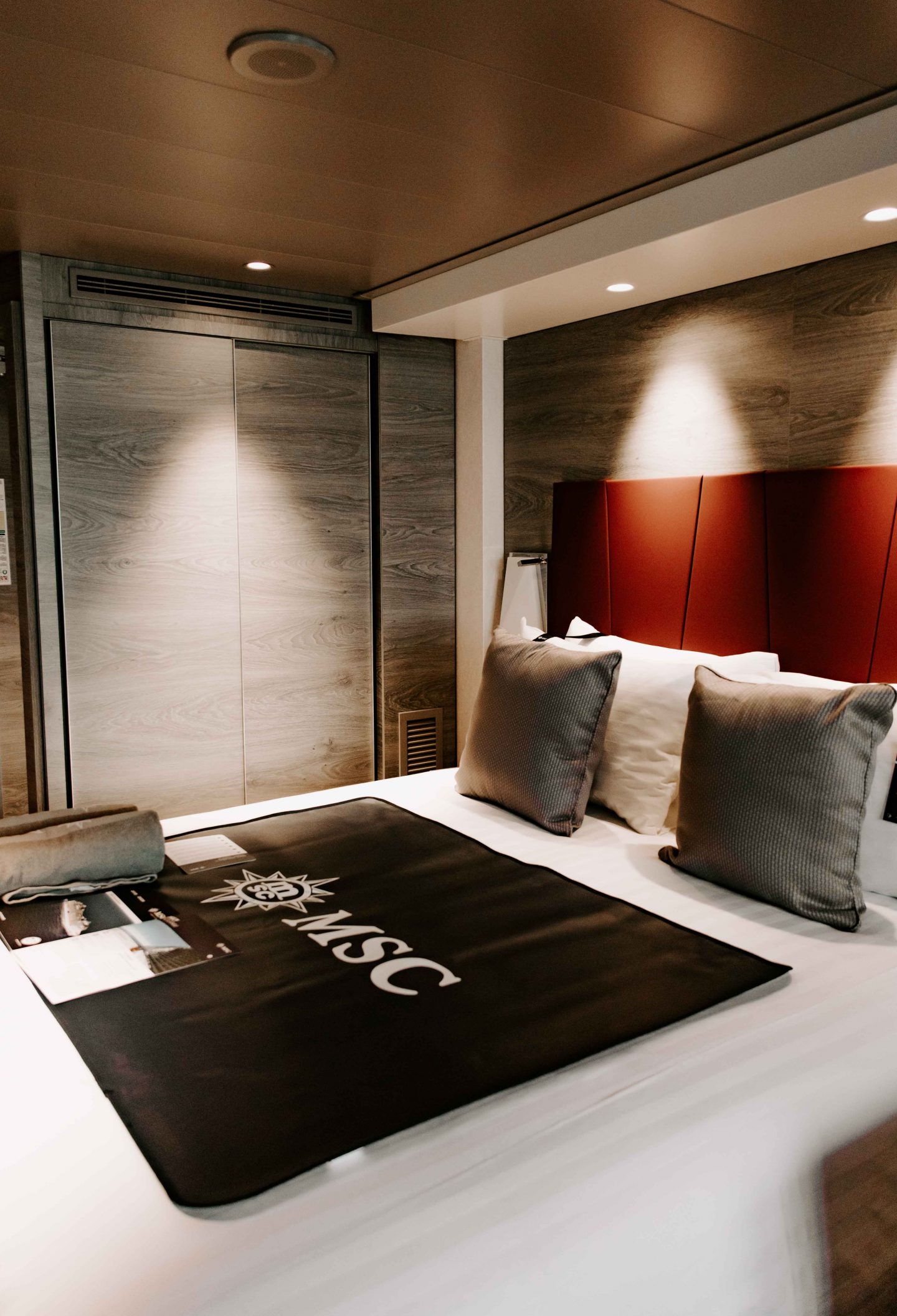 Well, let's start with what I liked the most: our cabin! On previous cruises I did, I always had a cabin that was just above the sea level, with only 2 windows that wouldn't open. And while I love being in my room, this felt a bit claustrophobic at times. So when I entered our cabin aboard the Grandiosa, I was immediately blown away by how much light and space we had. Our room was on deck 9, which means that we were well above the sea level and that we even had a small balcony with 2 chairs and a coffee table! Our cabin also had a very comfy couch that can turn into a bed if you're traveling with kids. What struck me the most is that even if space is limited (the max size is 22 square meters), everything has been cleverly designed to maximize space. There's a good size closet, with plenty of hanging space, but also a very long desk with shelves and drawers to organize everything. We were only there for 3 days so we didn't have a lot with us but I can see how this would be important for longer cruises. Each cabin is also equipped with Zoe, a voice-controlled personal assistant that can answer most of your questions regarding the ship, like restaurant hours or showtimes.
If you prefer a larger or smaller cabin, the options are pretty endless! We visited a suite that had its own jacuzzi but also a duplex suite, with breathtaking views on the sea. If you're more on a budget, they also have interior cabins & studios that are more affordable.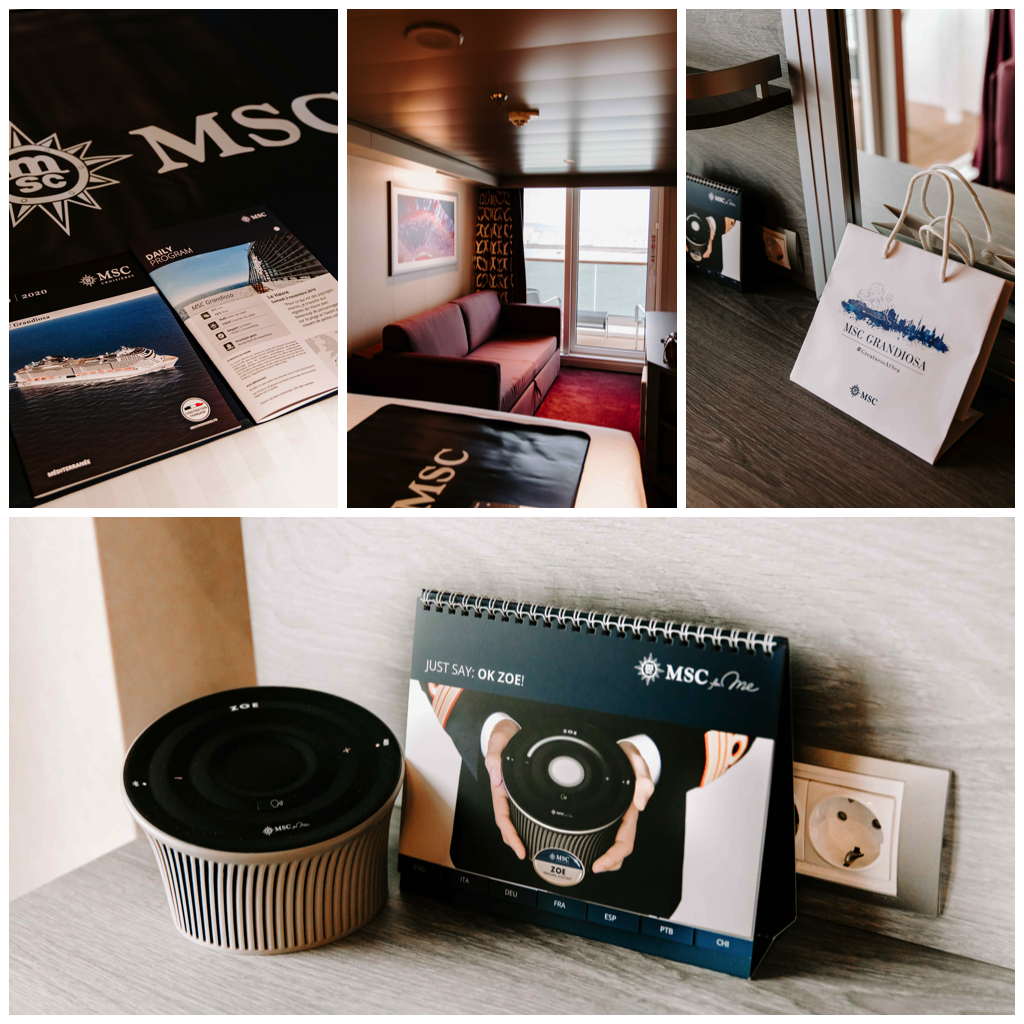 The activities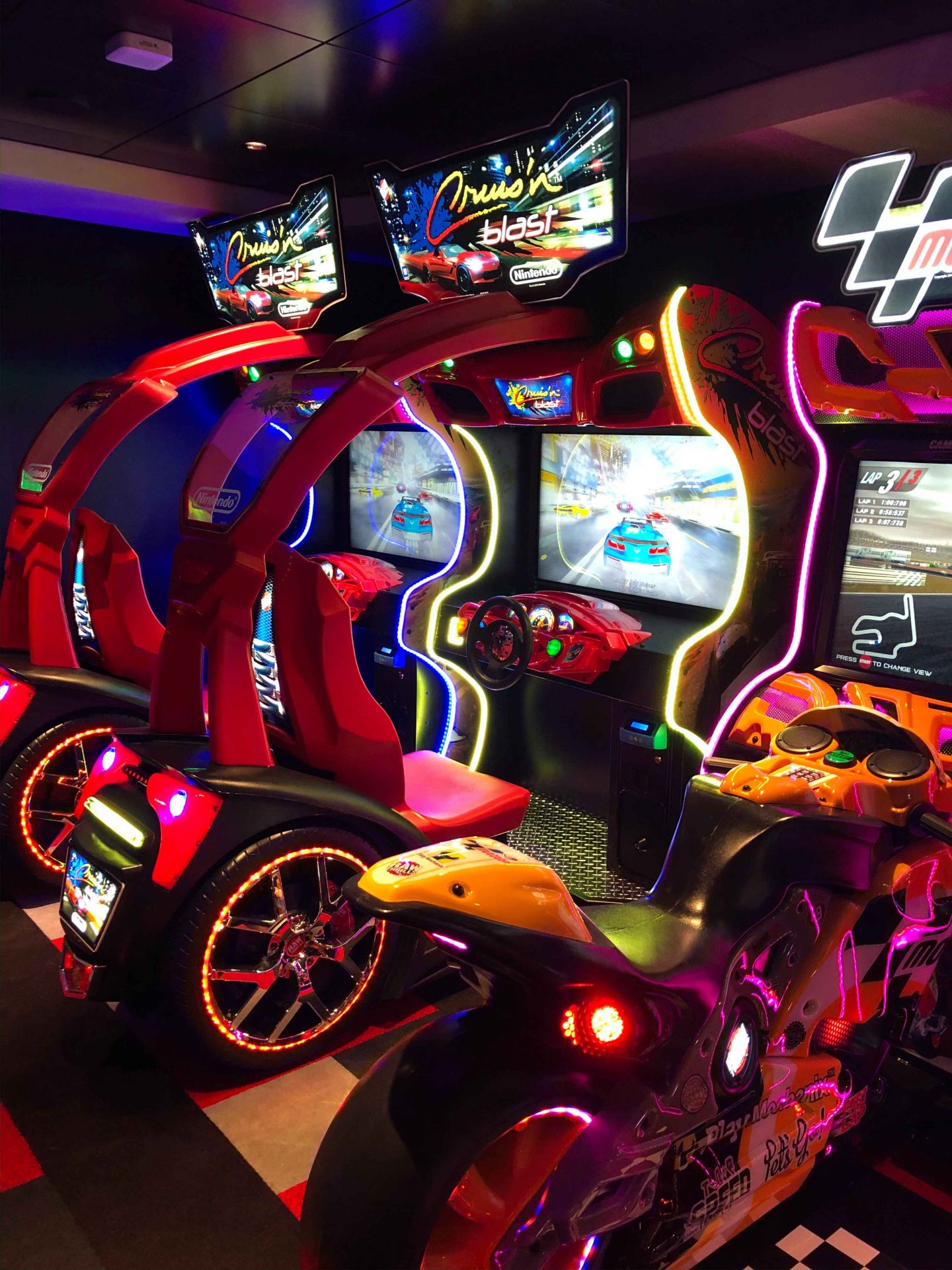 The weather was pretty bad during our 3 days mini cruise from Le Havre to Rotterdam, so we took full advantage of all the activities onboard! The Grandiosa has its own casino, bowling alley but also an impressive game arcade with VR games and F1 simulators! If you prefer to read a book in a cozy atmosphere, there are plenty of bars and lounges to spend time and, after dinner, there are shows in the 2 theatres, including one by Cirque du Soleil.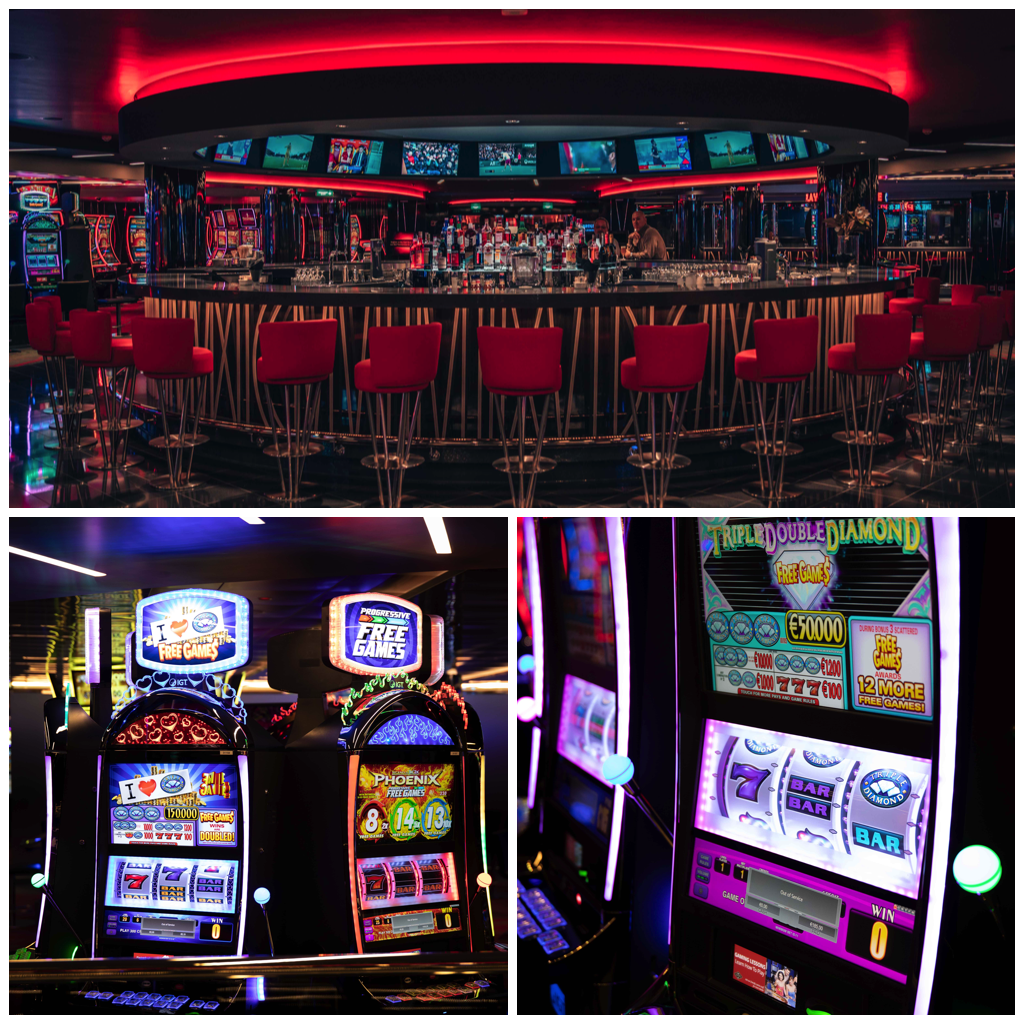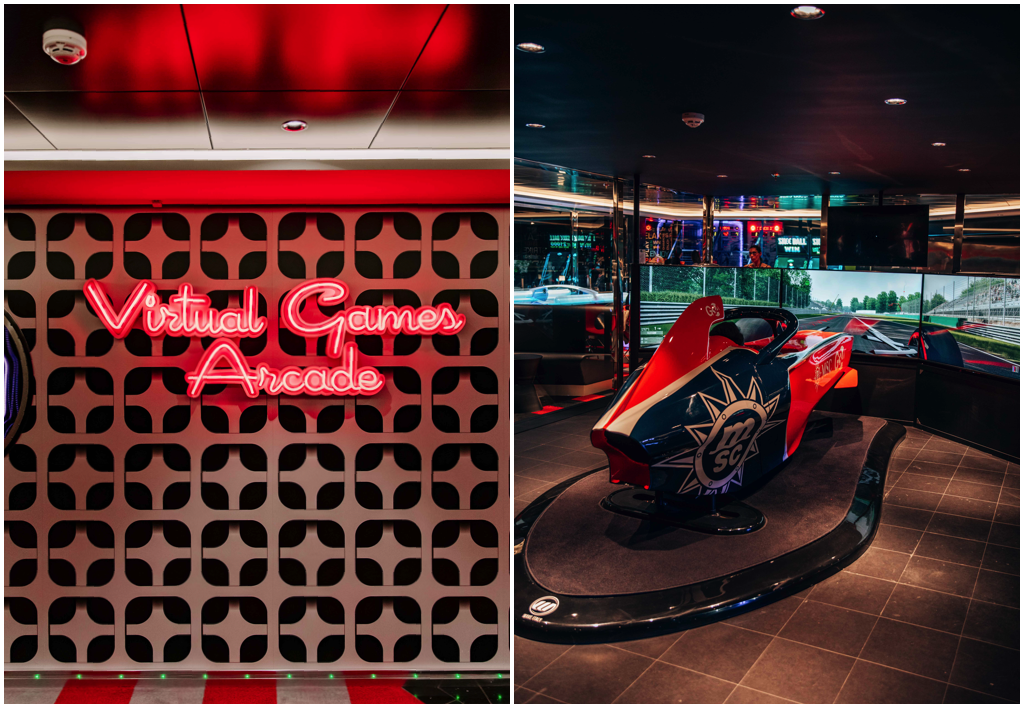 Pressing pause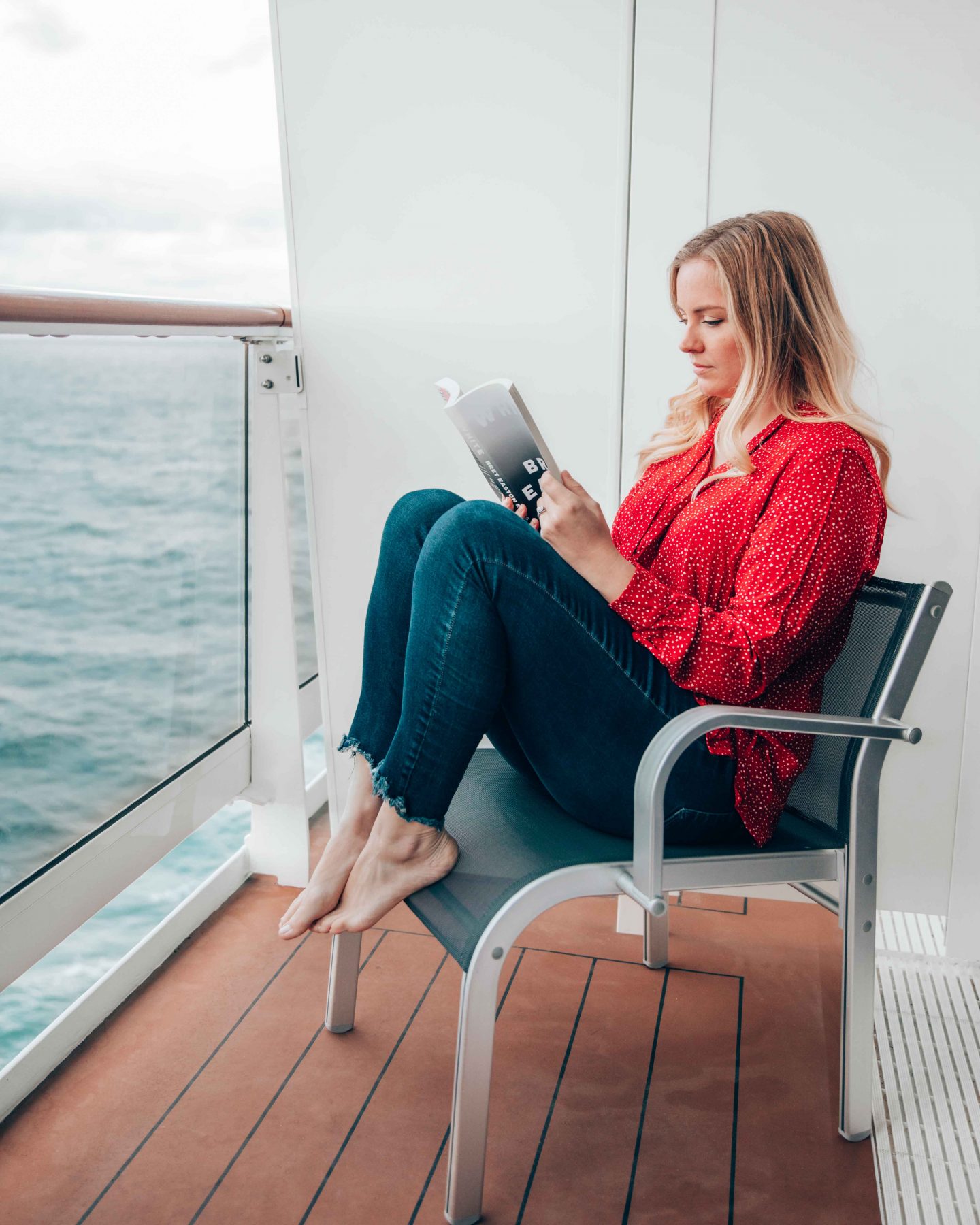 If you like to relax as much as you like to explore during your vacation, you'll be happy to learn that there are plenty of things to press pause during your cruise! The ship has multiple swimming pools and jacuzzi, both indoors and outdoors, which means that you'll always be able to relax, no matter the weather! But that's not all, there's also a spa on board with plenty of treatments to help you relax a bit more. There's even a barbershop as well! But to be honest with you, my favorite way to relax was to read my book on my private balcony. I could hear the waves and enjoy the view without any noise around!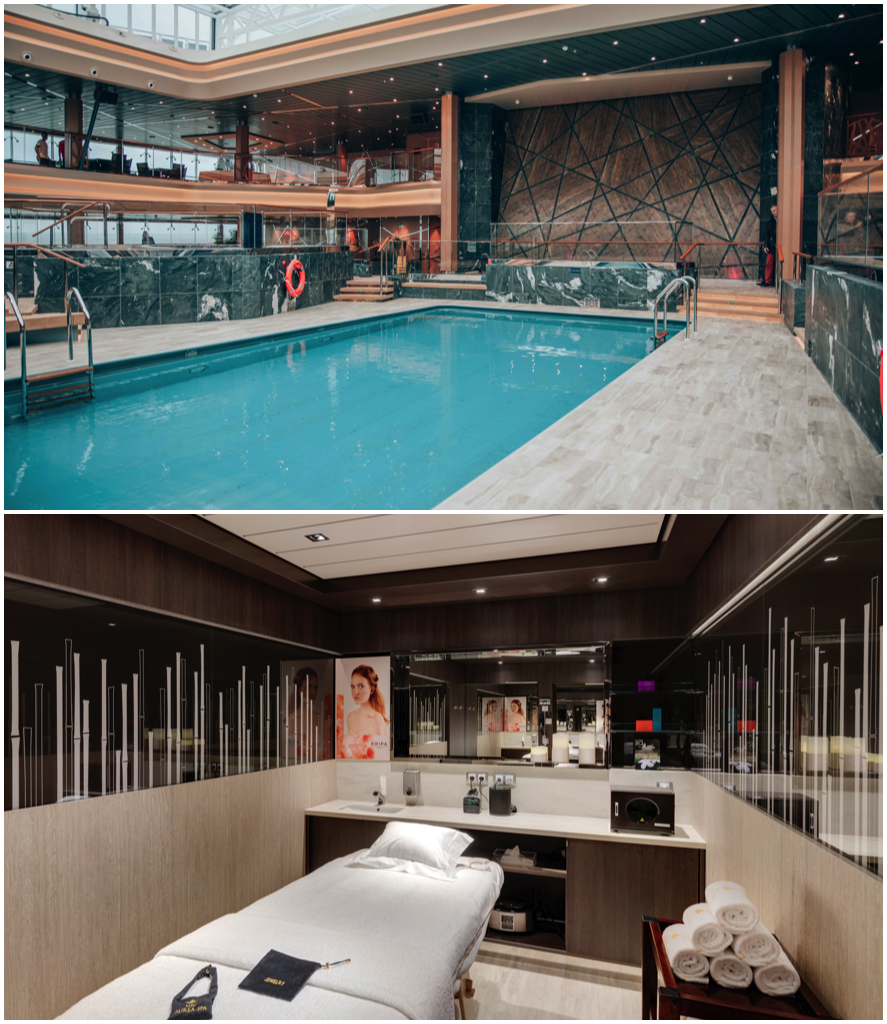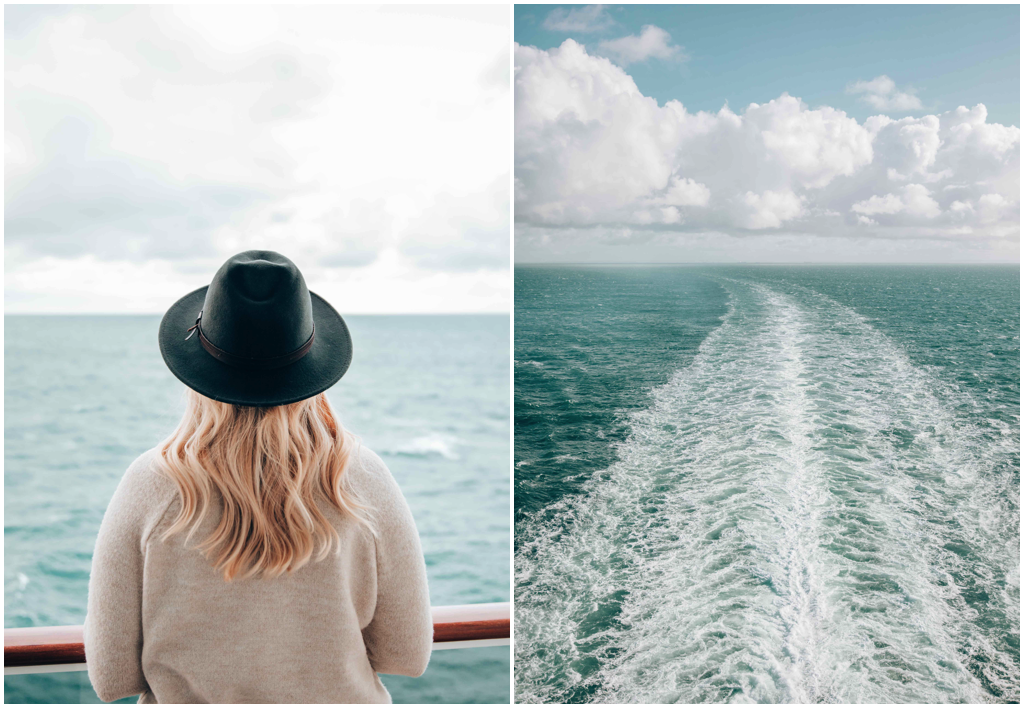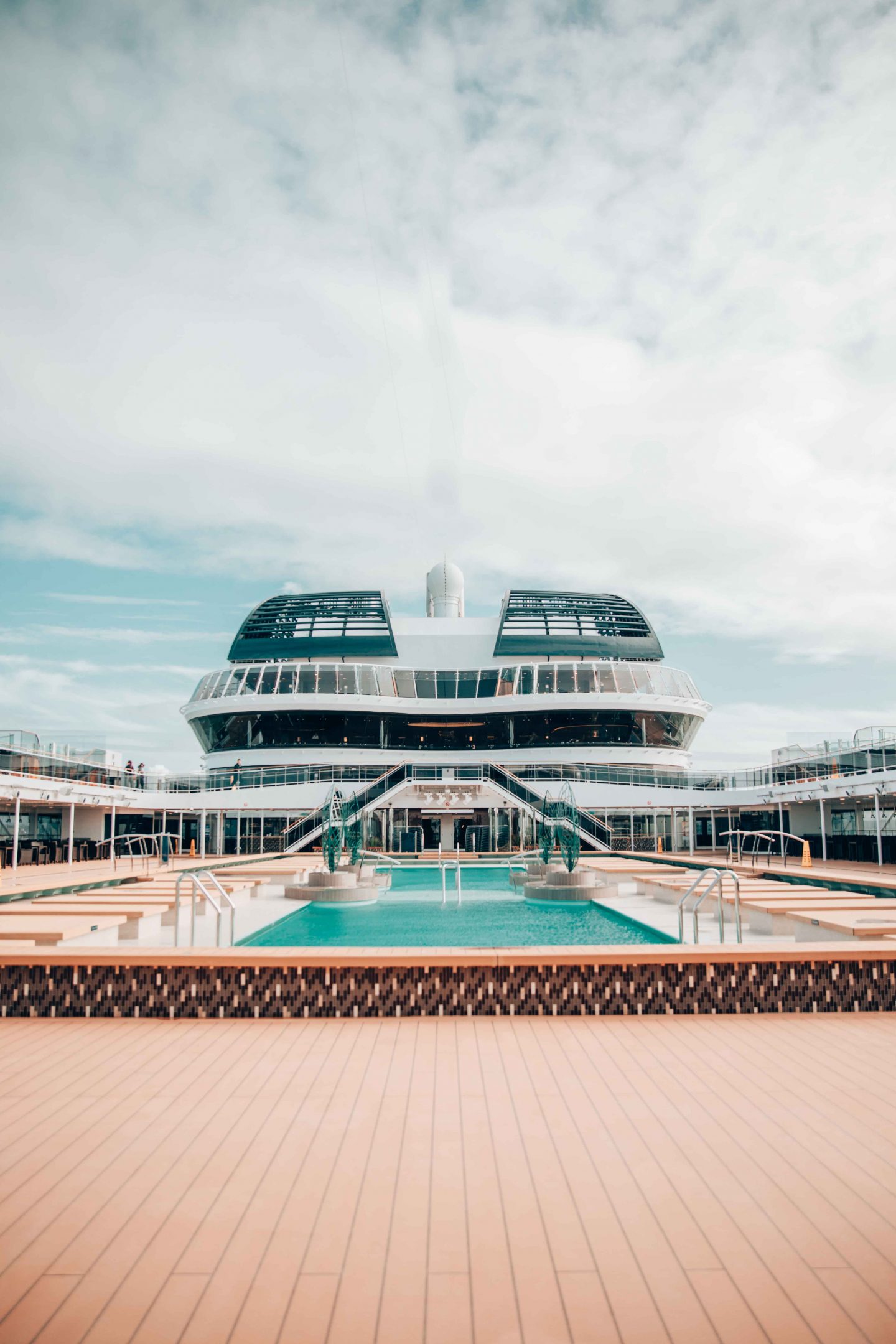 Working out at sea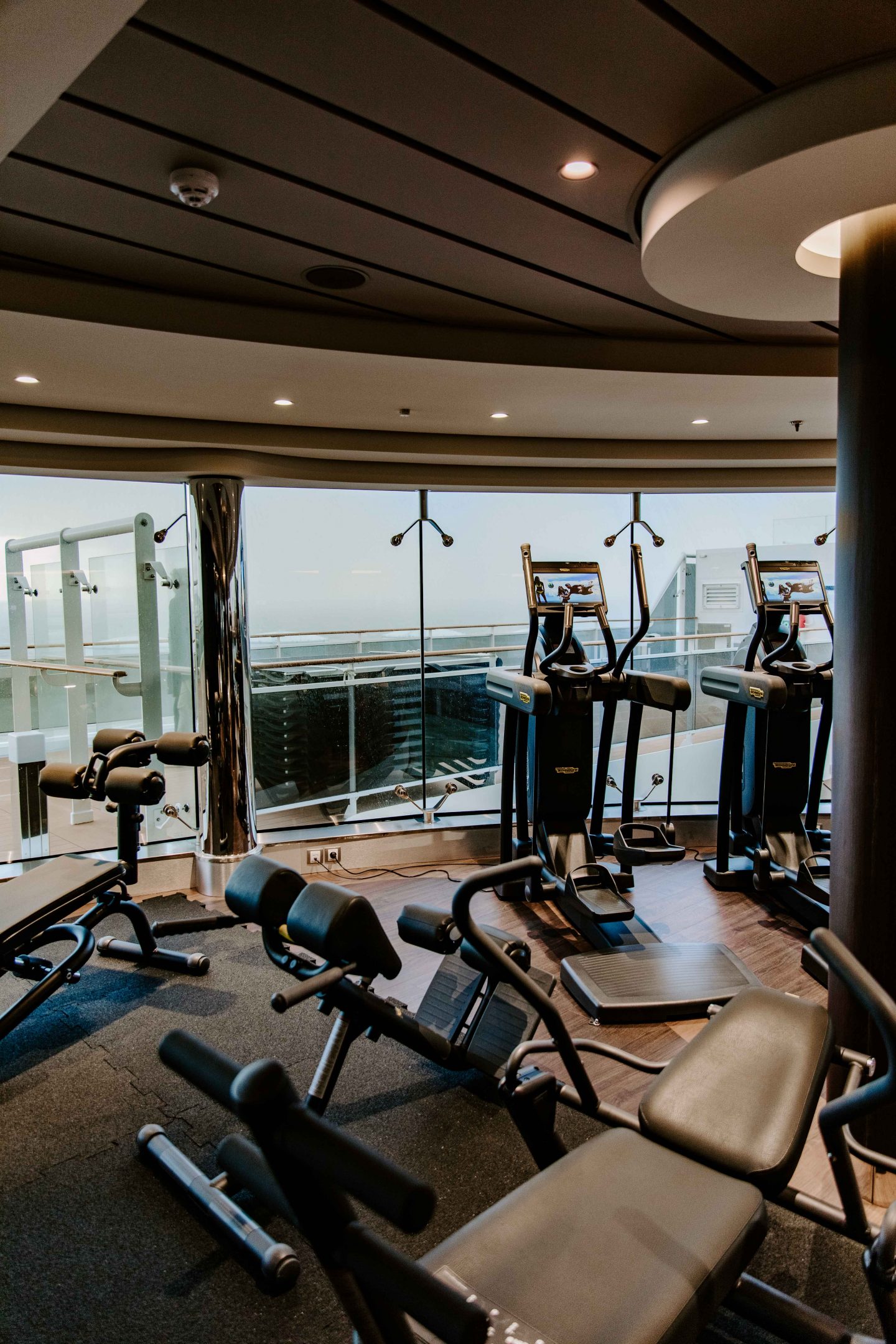 As you know, I've recently made working out part of my daily routine, so visiting the gym was high on my priority list! And what a treat! The gym is equipped with all new Technogym equipment, including cardio & weight lifting machines that come with video instructions on how to use them. There's also a small spin studio and you can book sessions with a personal trainer if you wish. If you prefer power walking or running outside, there's a dedicated path going along one deck that allows you to enjoy the scenery while working out. Finally, if you fancy playing football or basketball, the Sportplex is a great multipurpose room that is designed to do just that!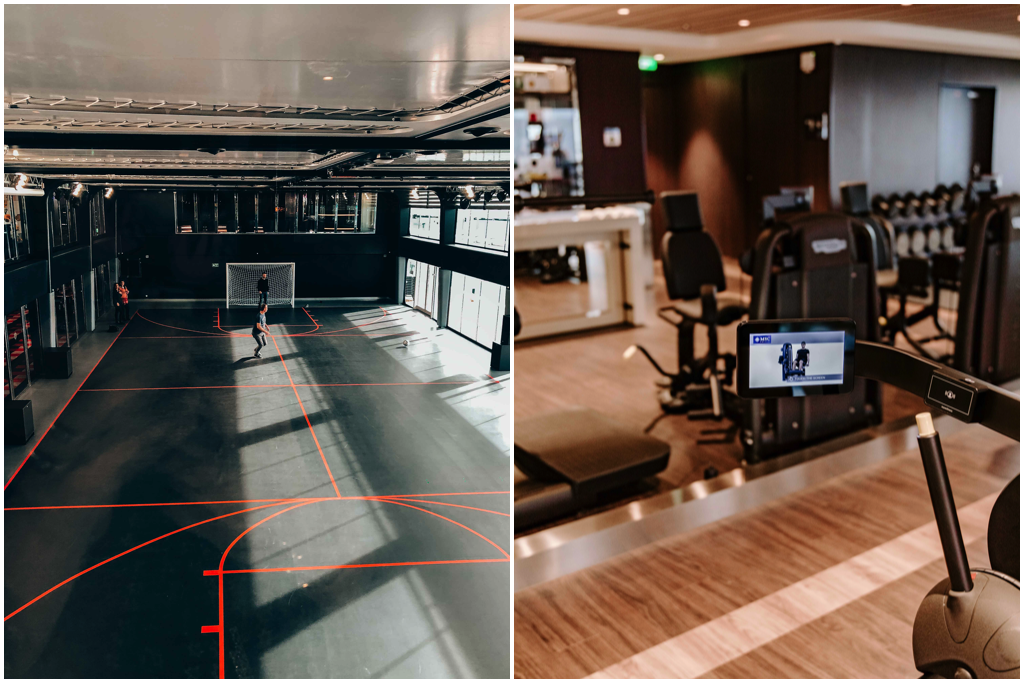 ---
As you can tell, we had a great time on the MSC Grandiosa and we'd really like to do a cruise next year! I was quite surprised to see that MSC has cruises available in Asia & South America, so it's definitely something that we'll keep our eyes on!
Have you ever been on a cruise? What would be your dream itinerary?
---
Save on Pinterest