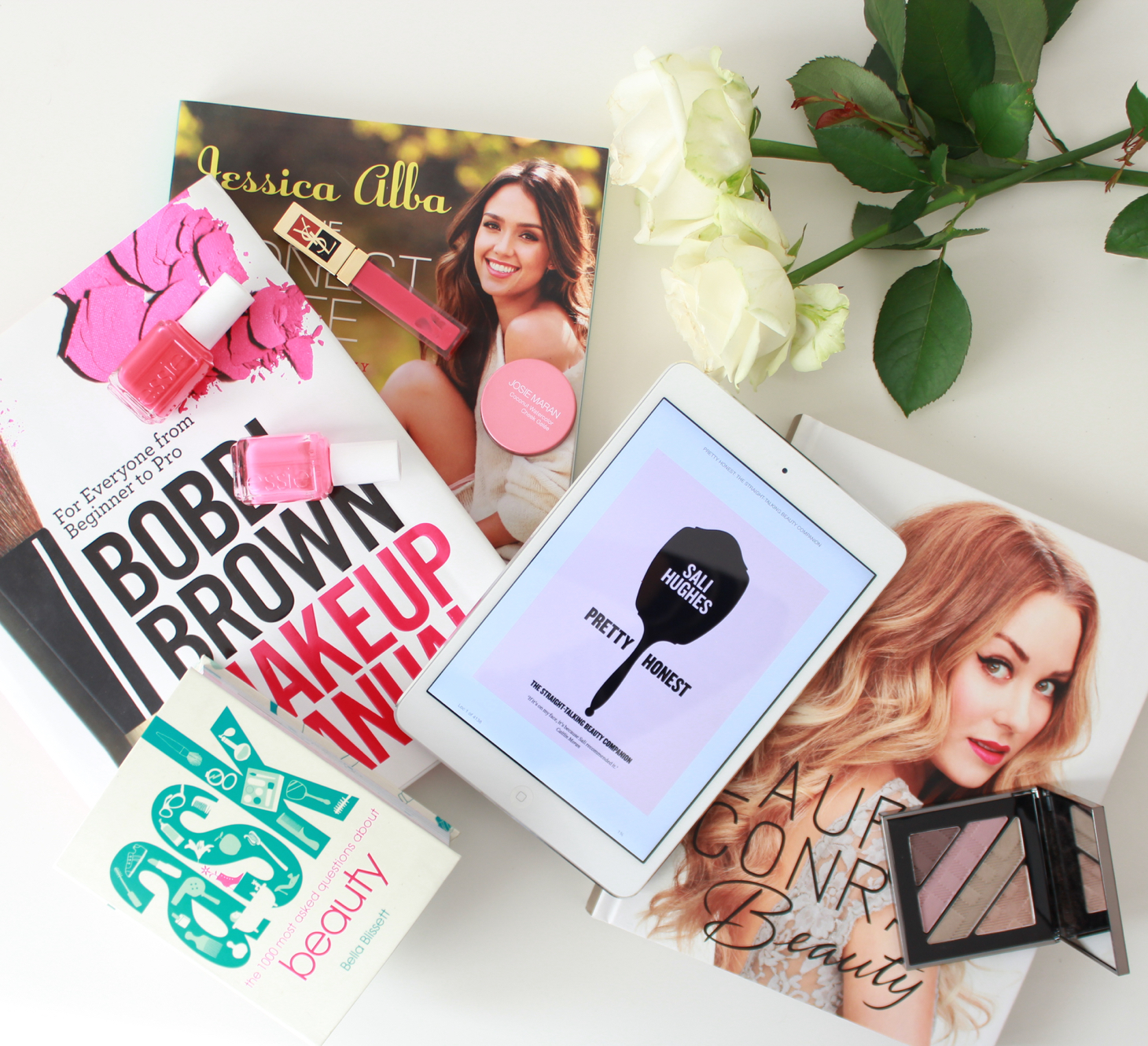 As far as beauty knowledge goes, I learnt almost everything I know online. After years and years spending reading blogs, watching tutorials on Youtube and endless scrolls through 'into the gloss', I've discovered how to master the winged eyeliner, what a skincare routine is and how to curl my hair without destroying it. But I have to confess that I love flipping through a good book every once in a while. And here are my 5 favorite beauty reads.
While this isn't a book dedicated to beauty, it is a wonderful read for everyone. Sweetie pie Jessica Alba shares her journey into a more natural lifestyle and that, of course, include a cleaner and more natural beauty routine. The beauty chapter of this book is packed with great tips, lots of info about nasties that can be found in cosmetics and beautiful photos that will make you want to move to California ASAP.
The makeup manual by the oh so amazing Bobbi Brown is a great 'bible of makeup' to have on your shelves. This big book is filled with great step by steps tutorials and everyone, from noob to pro, will find something new to try. I got this book a couple of years ago and I read it all within a week. I learnt a lot from it and I still use it every now and then to refresh my memory. If you've always wondered how to apply concealer or what color of eyeshadow you should use to compliment your eye shade, this is the one to go for!
Ask beauty – Bella Blisset
This tiny square book was a random purchase in a cute little boutique in Brighton. And it turns out to be a great buy! This book is jam packed with all sorts of questions about beauty divided into chapters such as 'kitchen cupboard remedies' and 'travel tips'. If you've always asked yourself: 'how can I stop my eyeliner from smudging?' or "What should I eat for radiant-looking skin?' then this book is for you. And trust me, I actually learnt a lot from it!
Pretty honest is the latest addition to my beauty books library. I downloaded it on my iPad (I use the Kindle app in case you're wondering) and can't put it down ever since. This book is packed with real girl advice and will make you feel good about yourself in no time. It is packed with everything you need to know about beauty, from salon etiquette to beauty icons.
Lauren Conrad has that little je-ne-sais-quoi that makes her so unique. I remember being a big fan of her way back in Laguna Beach and The Hills days but I still admire her to this day. Business lady, author and overall California babe, I loved reading her 'beauty' book. This is the book to get your hands on if you're just starting with makeup or if you want to take your skincare knowledge a bit further. The book is packed with great tips, personal experience and step by step tutorials on makeup and hairstyles. This would make a fantastic Christmas gift (just sayin').