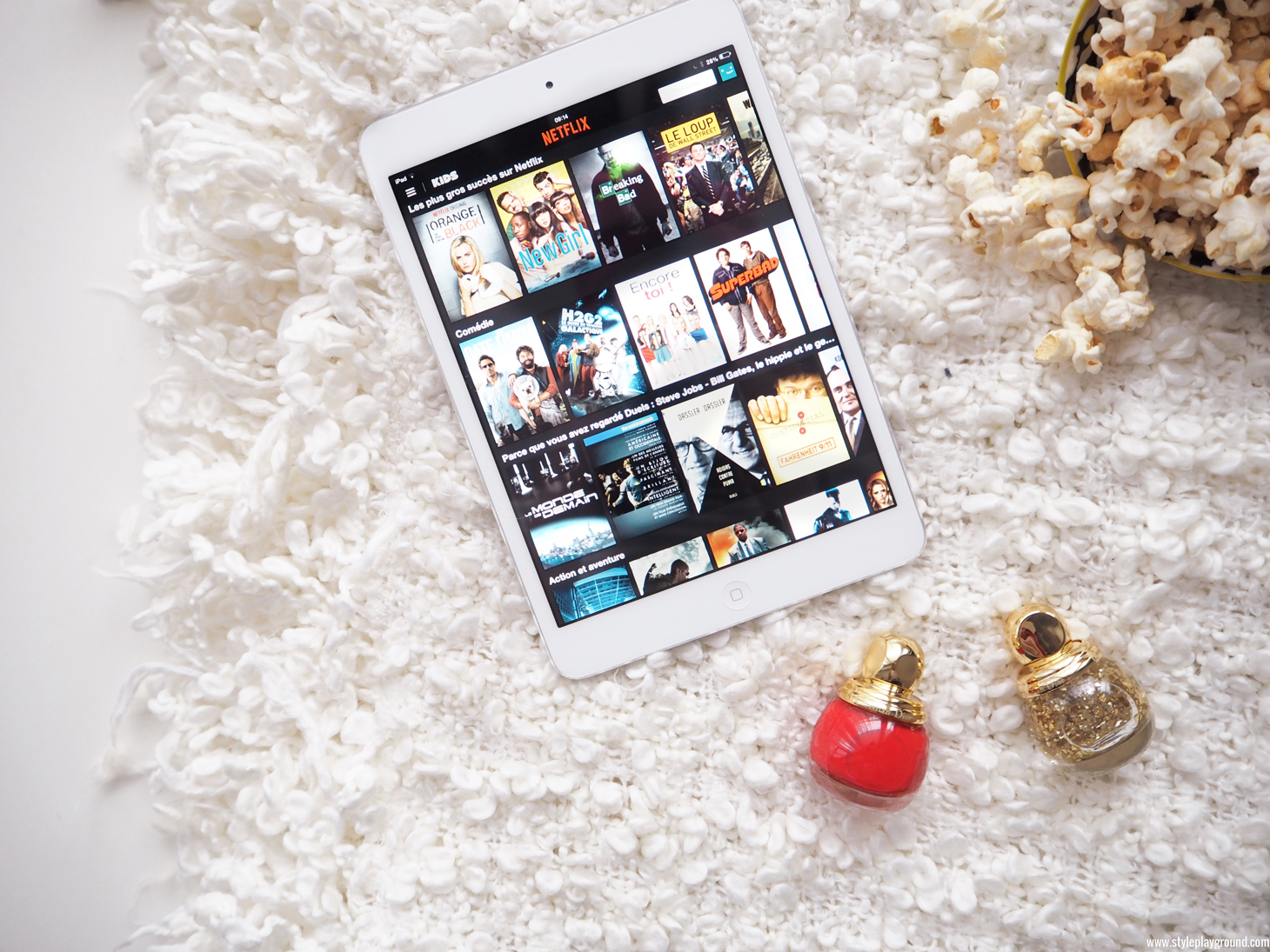 In my world, nothing beats a cosy night in with the fiancé and an endless Netflix marathon. Since the service landed on our shores earlier this Fall, I've been making excuses to watch everything and anything on it. From complete seasons of TV shows to smart documentaries, I've narrowed it down to my 5 favorites.
New girl
New girl is a show that I use to periodically watch whenever it was on TV, but it wasn't until a month ago or so that I started watching it on Netflix. Saying that I am addicted would be an understatement. I love everything about this show! The characters are weird enough to be extremely funny and remind me a bit of myself. Zooey Deschanel is just so cute and it's totally worth watching it only for her outfits!
Arrested development
This one was a bit of a random discovery. It popped up in my recommendations list and I started watching it without really knowing what this was about. While the humour on this one is really unique, it is exactly the kind that I like and this keeps me entertained for hours. It is so good that I sometimes hide my face in my hands out of embarrassment for the characters!
The walking dead
If you've never watched The walking dead, I don't know what you've been doing for the past couple of years. I started watching the show way back in 2011 and I've been hooked since then. This show happens in a zombie apocalypse world but isn't cliché at all. The psychology behind the characters is simply amazing and you'll see them evolving under your eyes. I'll admit that it takes about three episodes to really get into it but once you're hooked, you're hooked. Little piece of advice here: don't make the same mistake as me and watch it while eating… unless you want to start a diet!
Fat, sick & nearly dead
If you know me pretty well, you know that I am a health freak. I've been vegetarian since turning 11, I try to eat as healthy & fresh as possible and I love going out for a run after a long day. My bookshelves are overflowing with heath books, so it was only a matter of time until I started binge watching every single documentary on the subject. It's actually my fiancé who found this one on Netflix and we spent a whole evening watching it together. This documentary follows the journey of Joe Cross while he travels across the US on a juice fast. His transformation from a sick obese to a fit guy is so inspiring that it will make you wanna start a juice cleanse as soon as possible!
Buried Alive
Last but not least, this comedy show by Aziz Ansari made me laugh to tears. If you like good humour and can laugh about pretty much anything, this is for you! Aziz shares its thoughts and reflexions on love, marriage & parenthood and trust me, you'll die of laughter!
Do you have any rrecommendationsto add to the list? Make sure to pop them in the comment section down below!