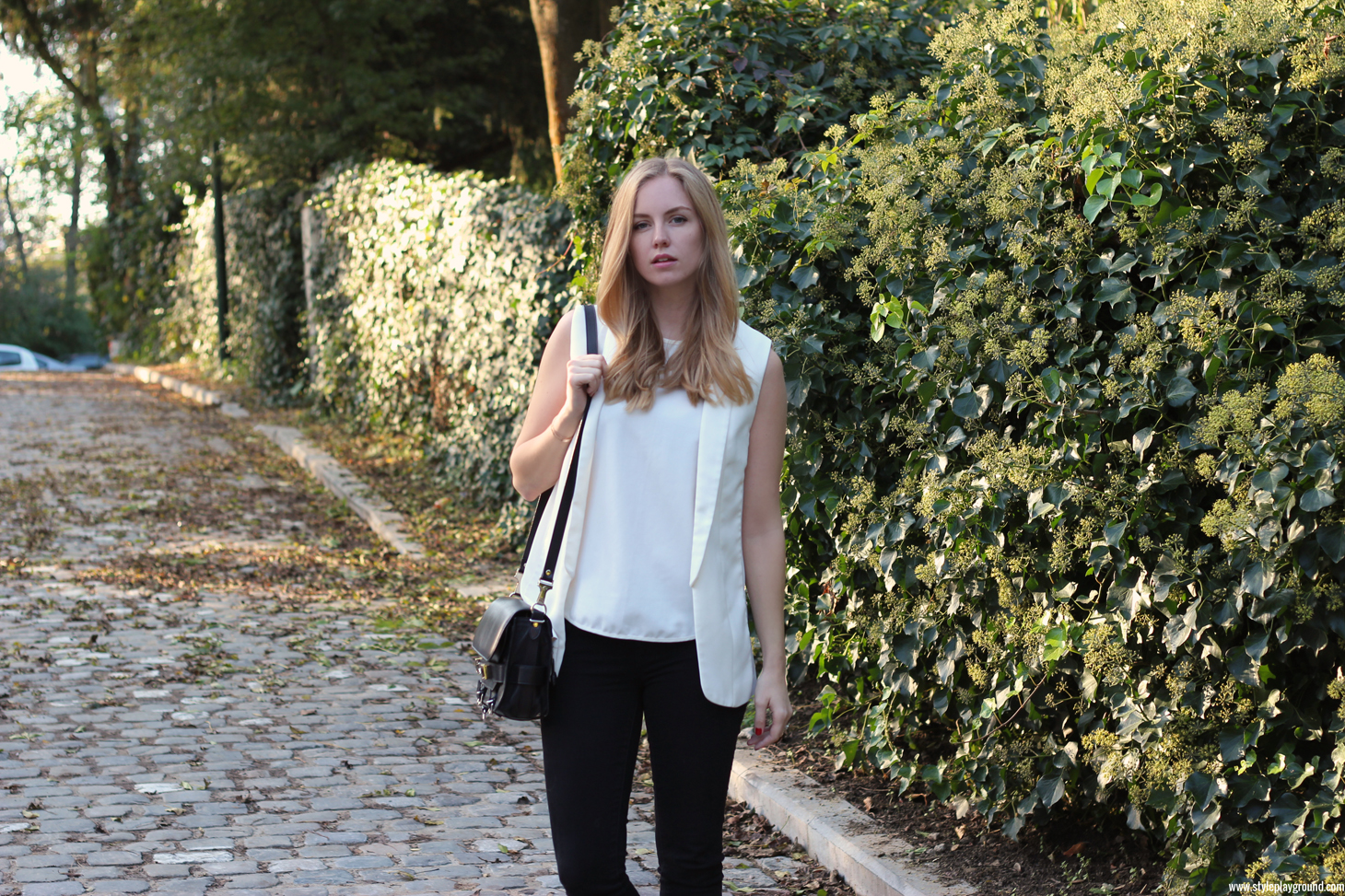 One of the most timeless combo that you can wear has to be black and white. There's something about these two colors mixed together that makes white look crisper and black look darker. And if you ask me, I am totally up for it! I actually managed to wear this outfit recently, as the weather had been incredible. We've now switched to heavier coats and chunky knits, so expect some of those on the blog very soon!
On another note, we finally booked a much needed trip to Chicago last night. The fiancé and I have been discussing the idea for quite some time as we both love the city but never went together! Our plane tickets are booked, and so is our room in what I think is the best hotel on earth, the Waldorf Astoria Chicago. That's one of the places that I stayed in when I went in late summer 2013 (read all about my trip here) and I honestly loved everything about it!
We're not leaving until late March next year so if you have any tips or recommendations, I am all ears!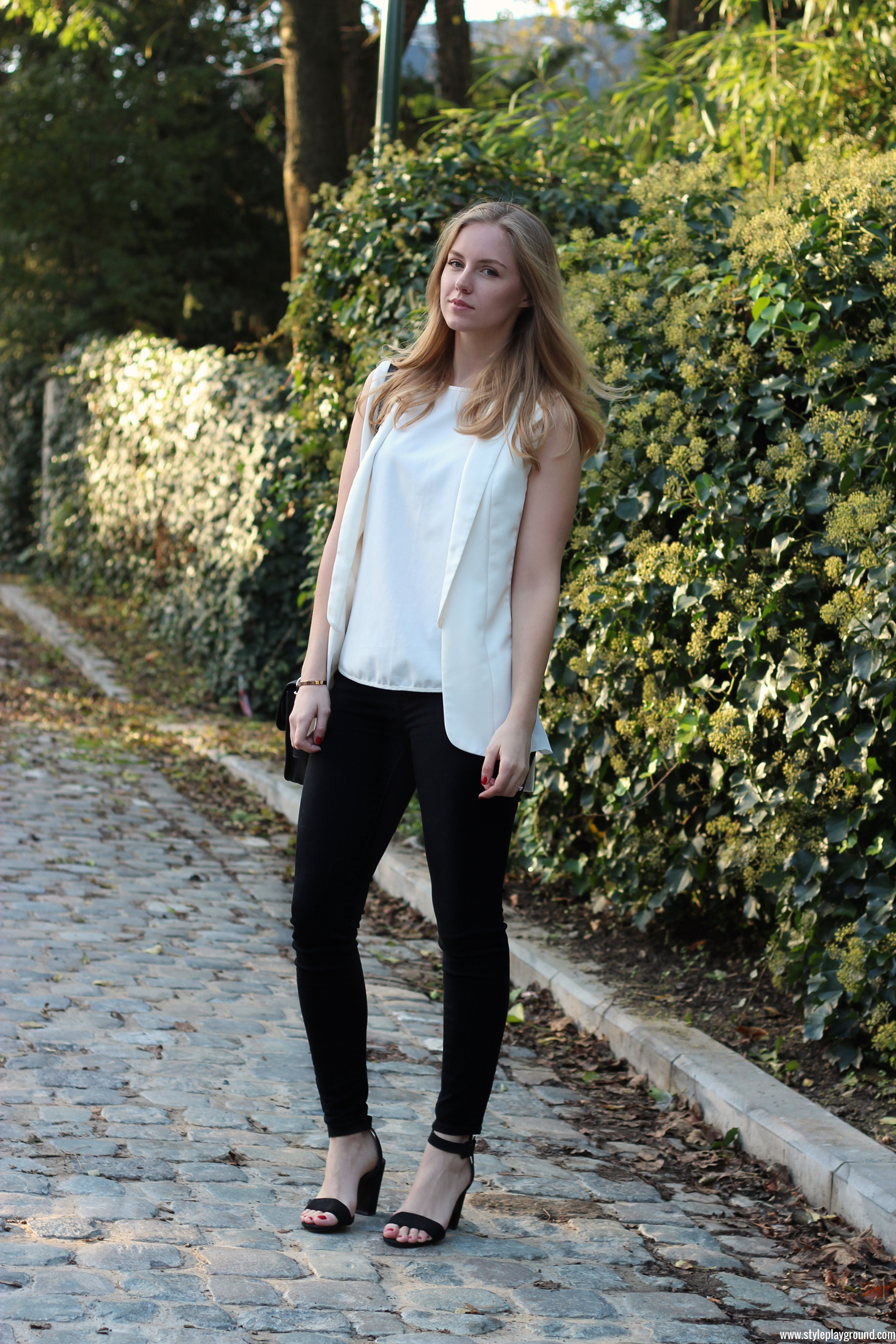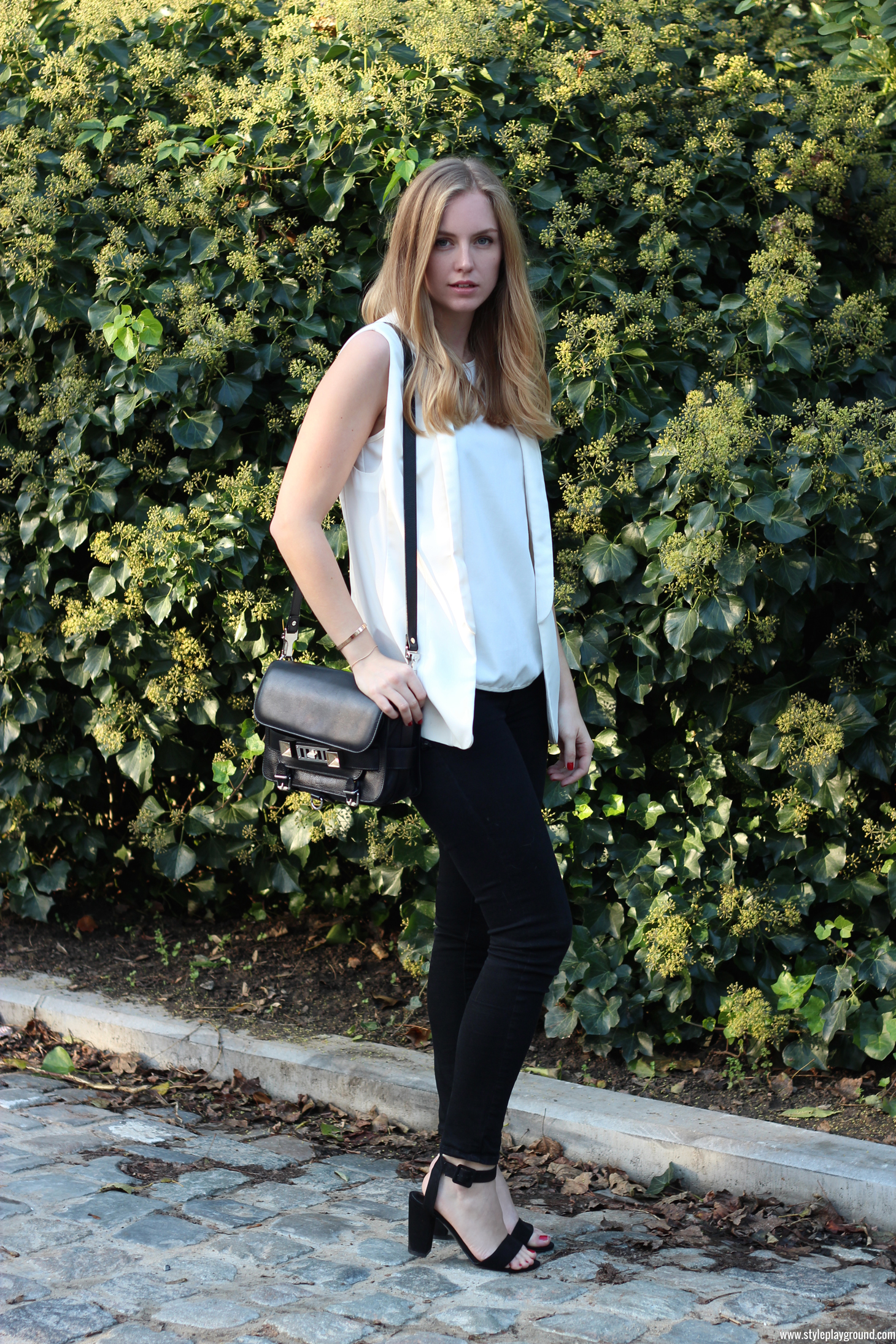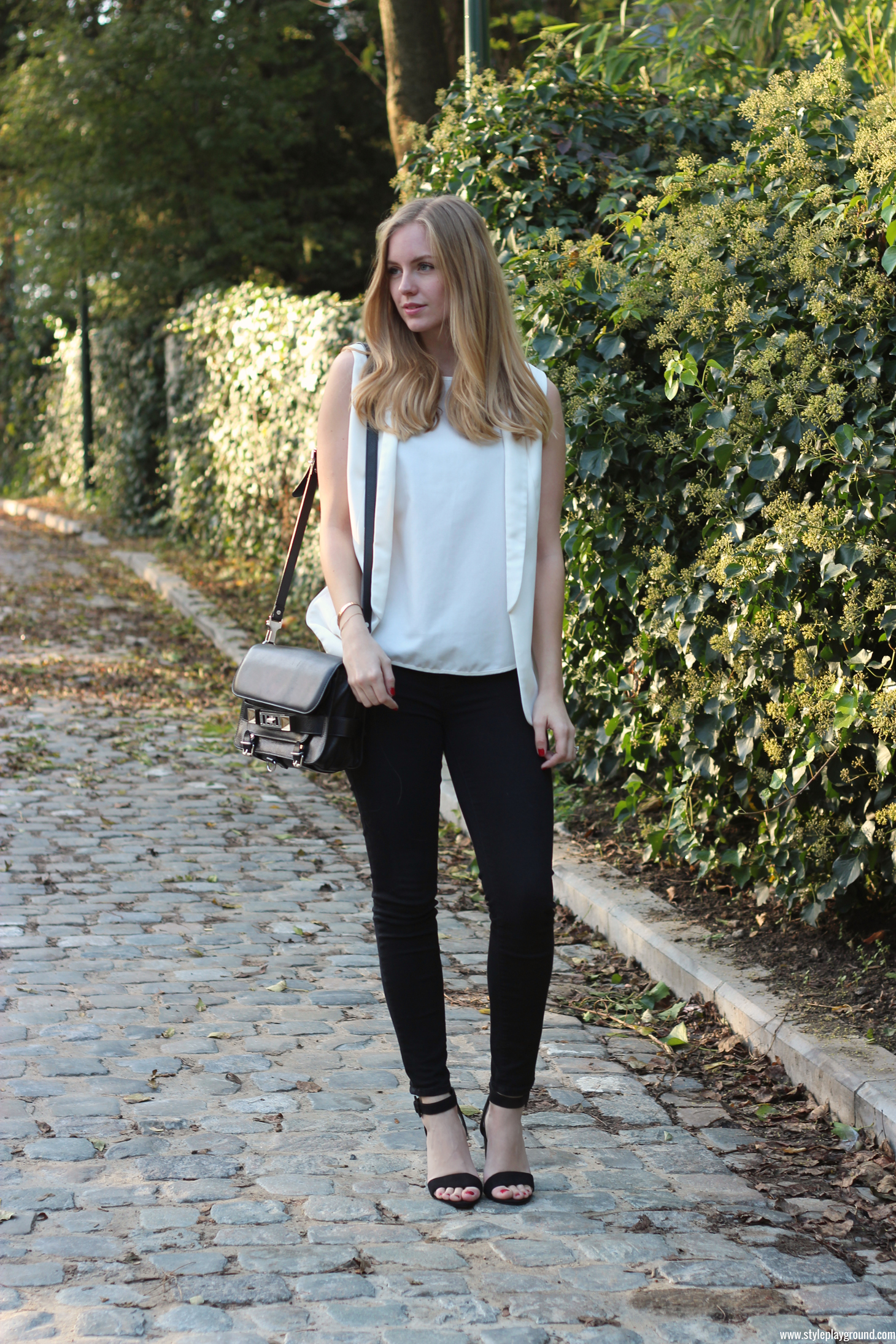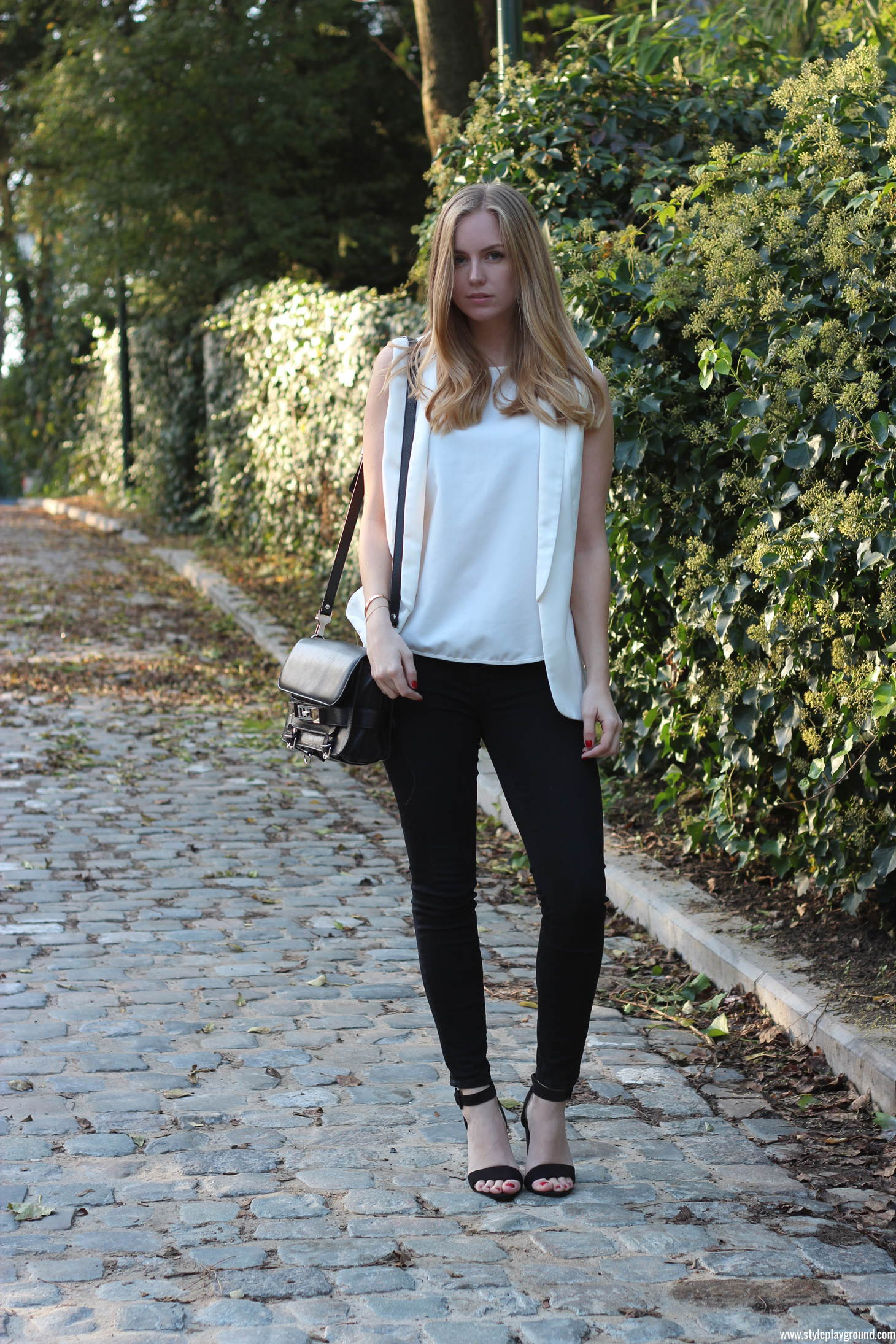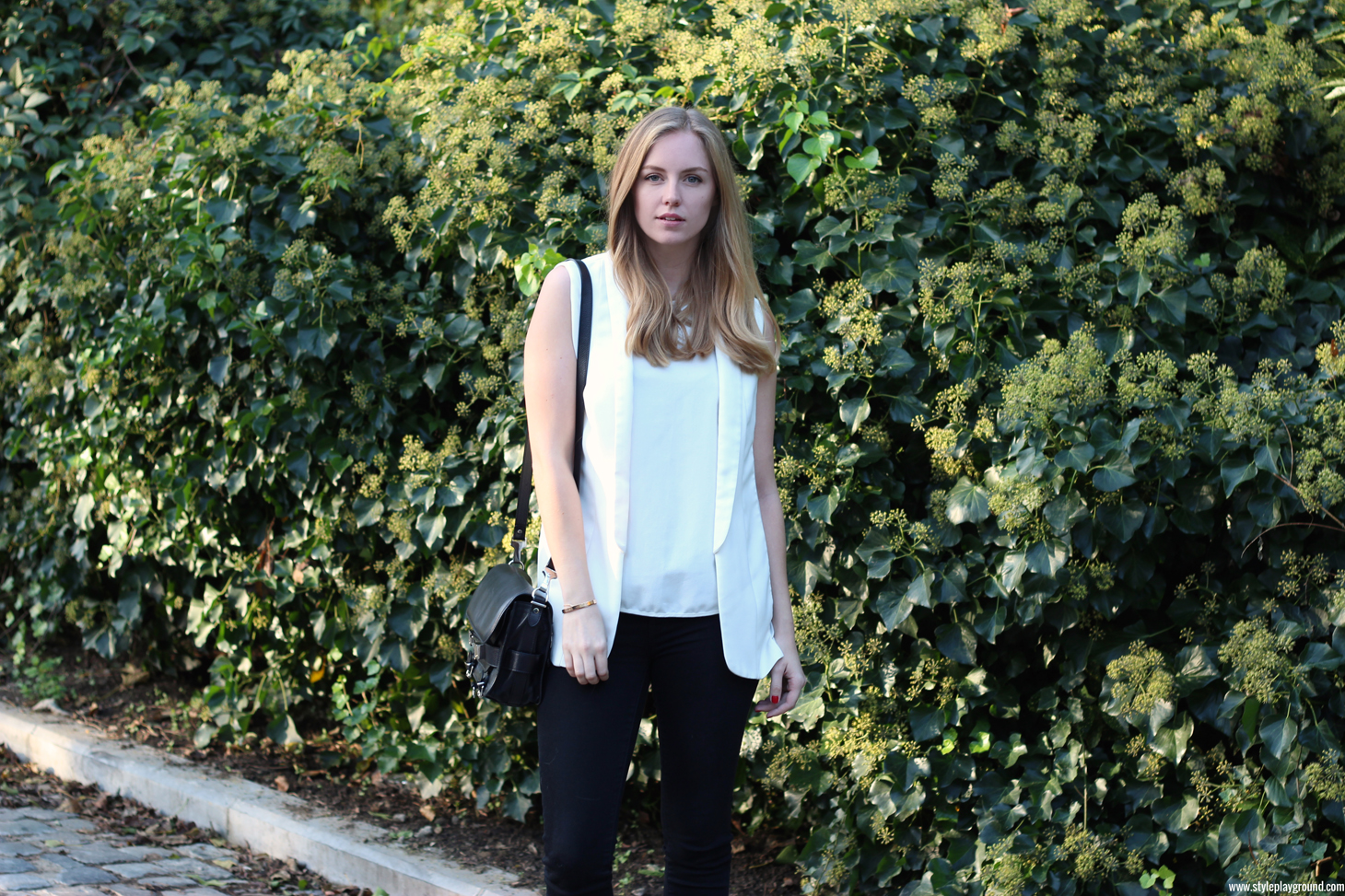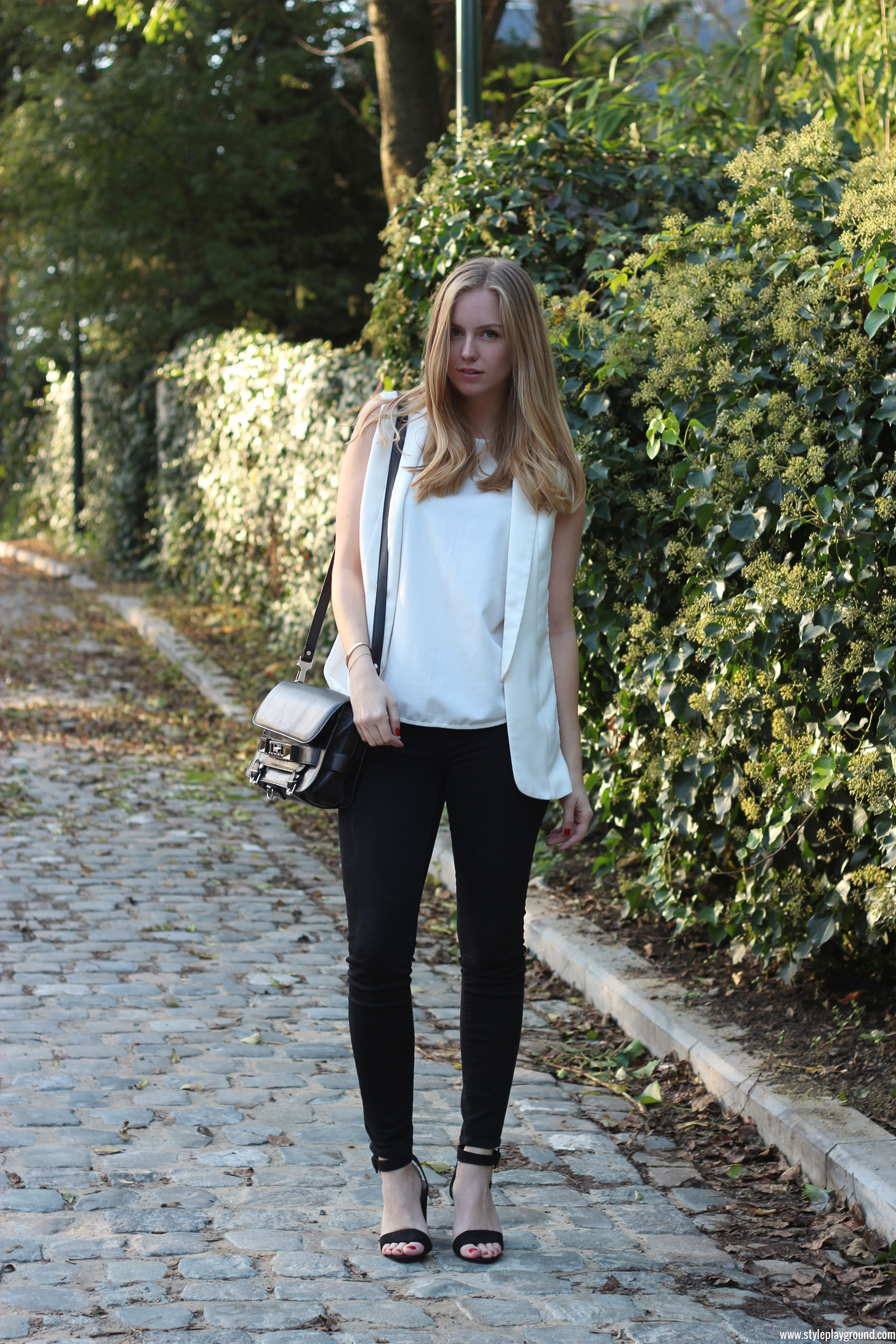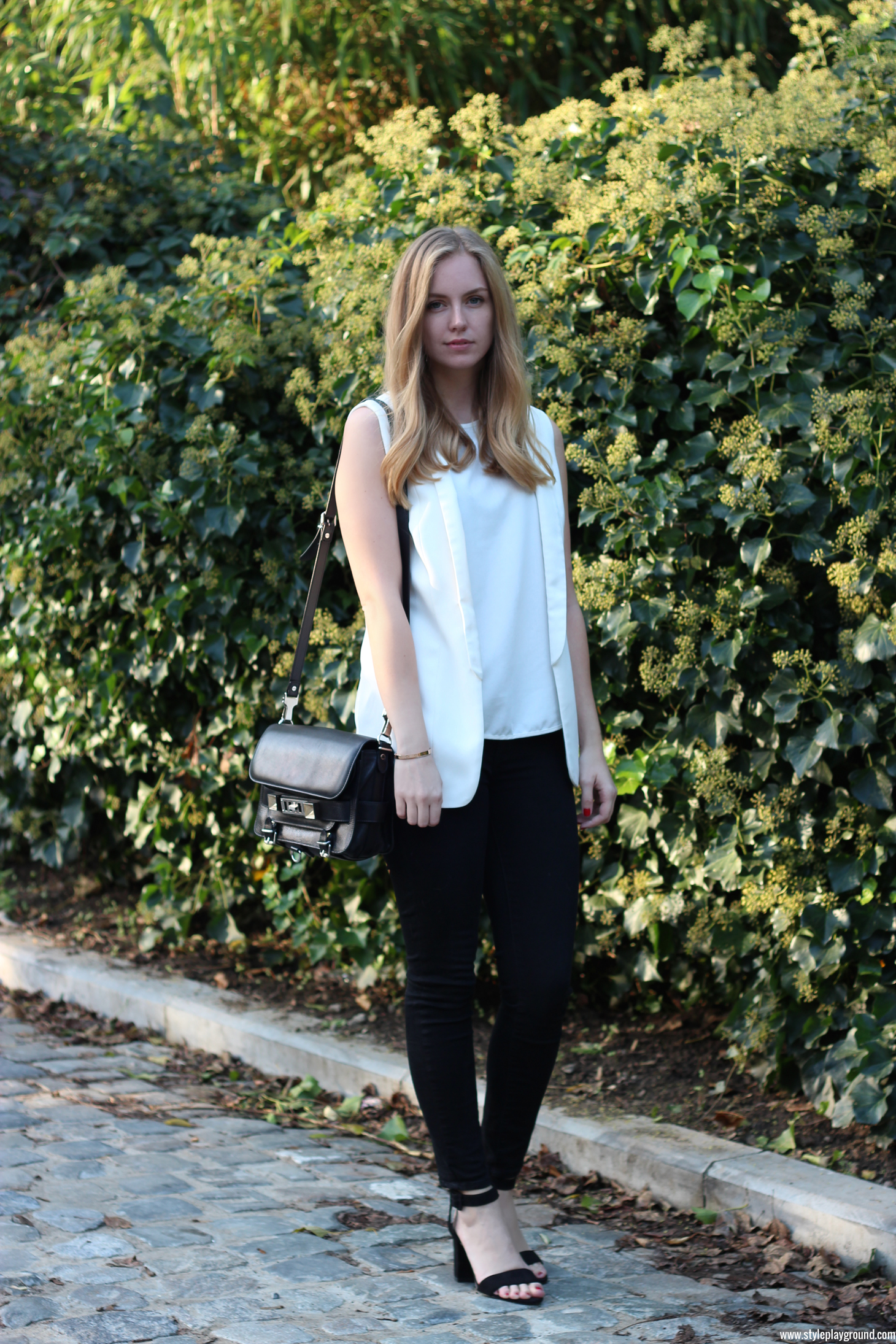 I am wearing:
Top: Zara
Vest: Zara
Jeans: American Eagle
Shoes: Zara
Bracelet: Cartier love
Nails: Essie 'geranium'