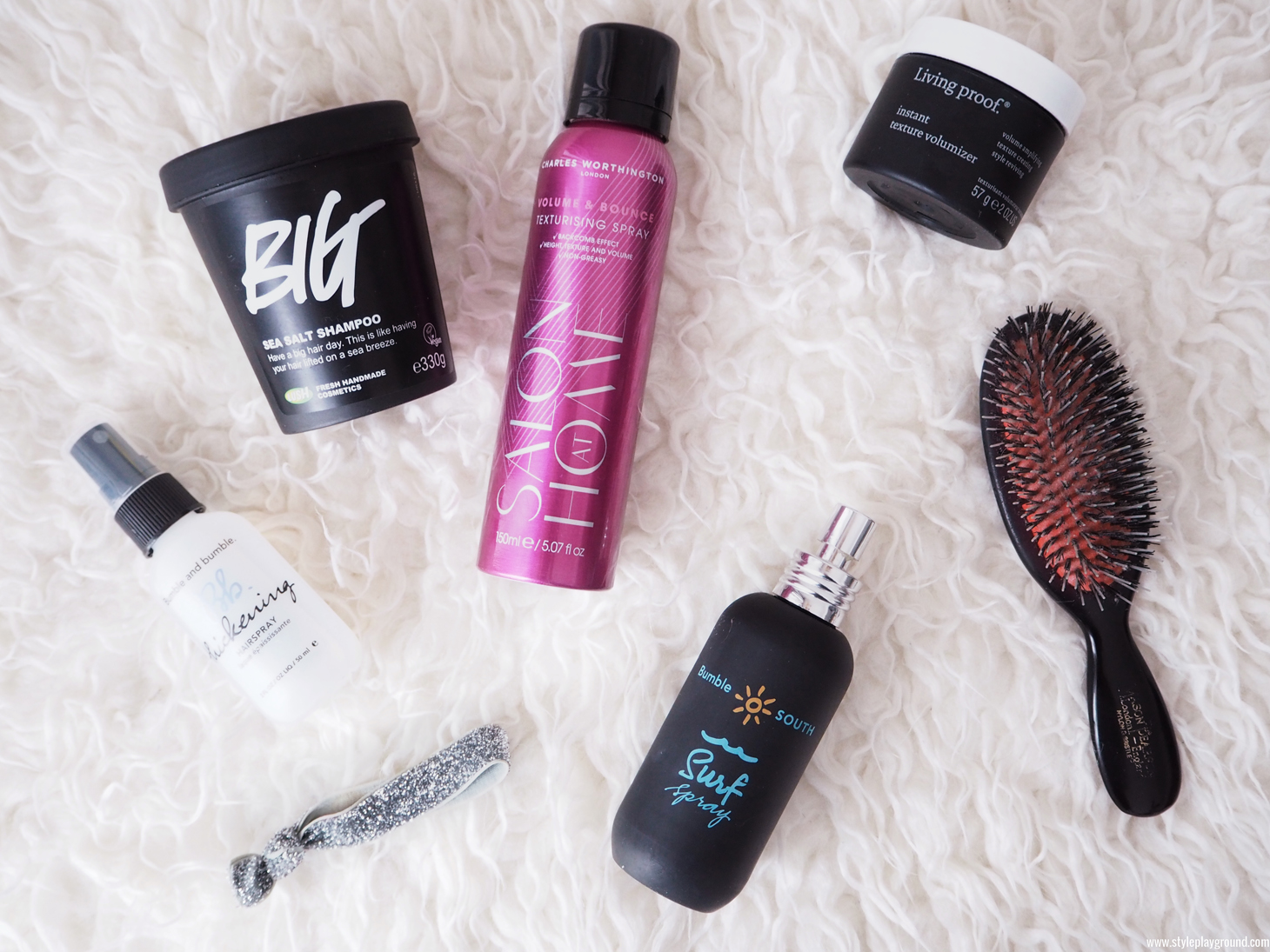 If there's one thing that people always compliment me on, it has to be my hair. I get daily emails asking me about my favorite products and an updated hair care video is on its way to you very soon! But in the meantime, I wanted to share with you my top 5 products to get voluminous hair almost instantly!
First of all, things start with a good shampoo. Lush 'big' is all sort of wonderful and does the job incredibly well. This weird textured shampoo (I promise, you've never seen anything like it before) deep cleans your hair, gently scrub your scalp and leaves your hair with a lot of volume and natural texture. When I use this, I tend to skip conditioner to make sure that my hair doesn't feel weighed down by it. Once I am ready to blow dry my hair, I apply a tiny bit of the Living proof 'instant texture volumizer' on my roots. This creamy product will boost volume from the roots and leaves my hair looking great.
If I leave my hair au naturel, I'll use a few sprays of the Bumble & Bumble 'surf spray' while my hair is still damp and scrunch it gently on my lengths. While this doesn't give volume per say, it gives texture and gives hold to your hair to make things look a lot more interesting. If I am going for a messy updo, I'll use some of the Charles Worthington 'volume & bounce texturising spray' beforehand. While this makes your hair a bit weird to touch, it is the best thing to create instant volume. I like to use it on my roots as well as on my lengths and this is my secret weapon for bad hair days. Last, but not least, if I am curling my hair and want it to look that much better, a few spritz of the Bumble & Bumble 'thickening hairspray' usually do the trick. I spray it right when I am done curling and leave it to dry for a couple of minutes before breaking up my curls with my fingers. This gives a really natural finish to the hair and doesn't make it crispy while giving you an insane dose of volume.