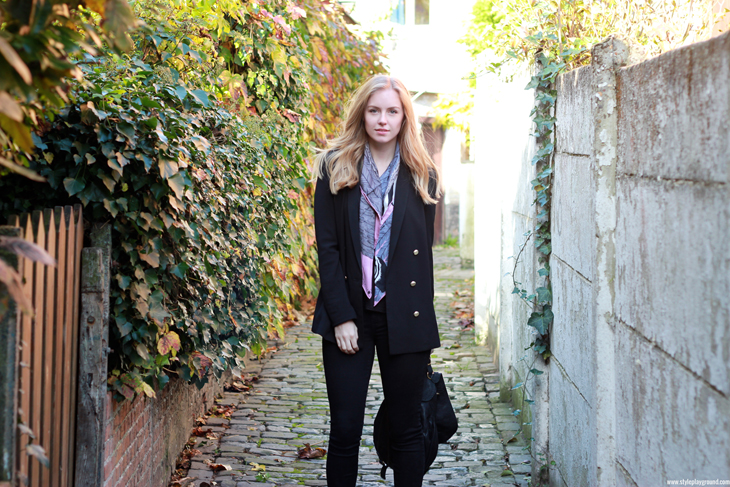 When my mum came back from her crazy long vacation a month ago, she handed me over a beautiful Hermès box. I couldn't believe it since it was actually her birthday and not mine at all! When I opened the box, I was so excited to see the most beautiful scarf I've ever seen.
My mum has always been the biggest fan of silk scarves, and especially Hermès ones. Growing up, she always tied one around my neck when I was sick and I secretly adored feeling so fancy in my pjs! To this day, you will rarely see her without one around her neck and it totally defines her style. That explains why I was so moved to get my real first one from her and it is by far one of my most cherished piece in my wardrobe. I absolutely love the colors and the fact that it has a giant zebra on it makes it that much more fun!
Here's how I wear it at the moment, with my go to outfit which consist of my all time favorite blazer from H&M and a comfy pair of jeggings from American Eagle.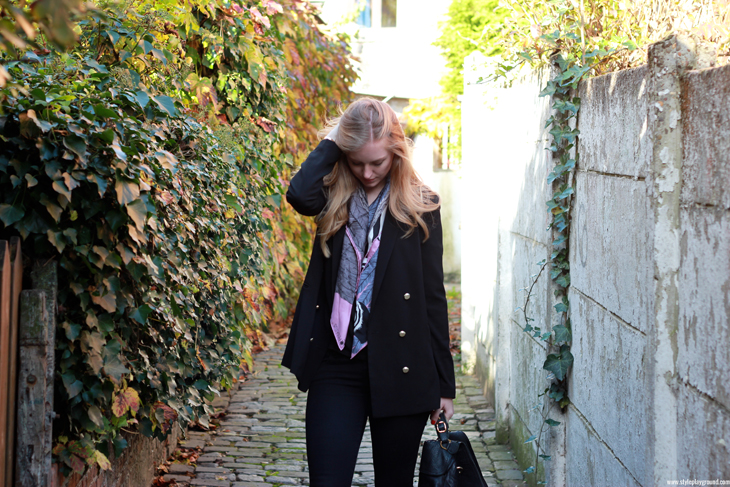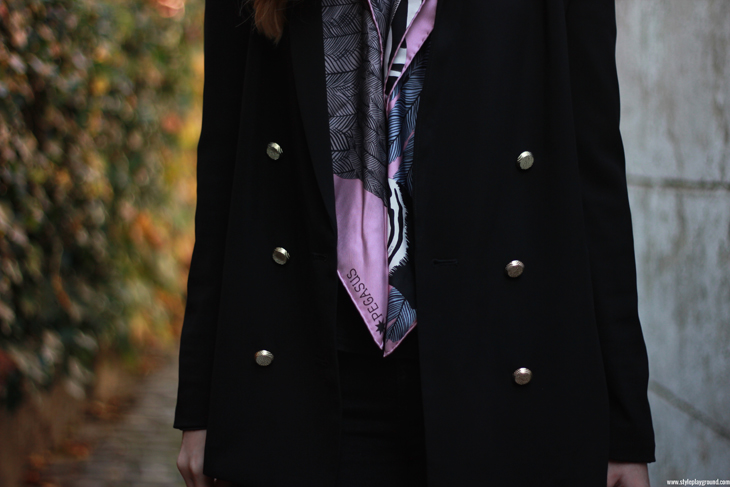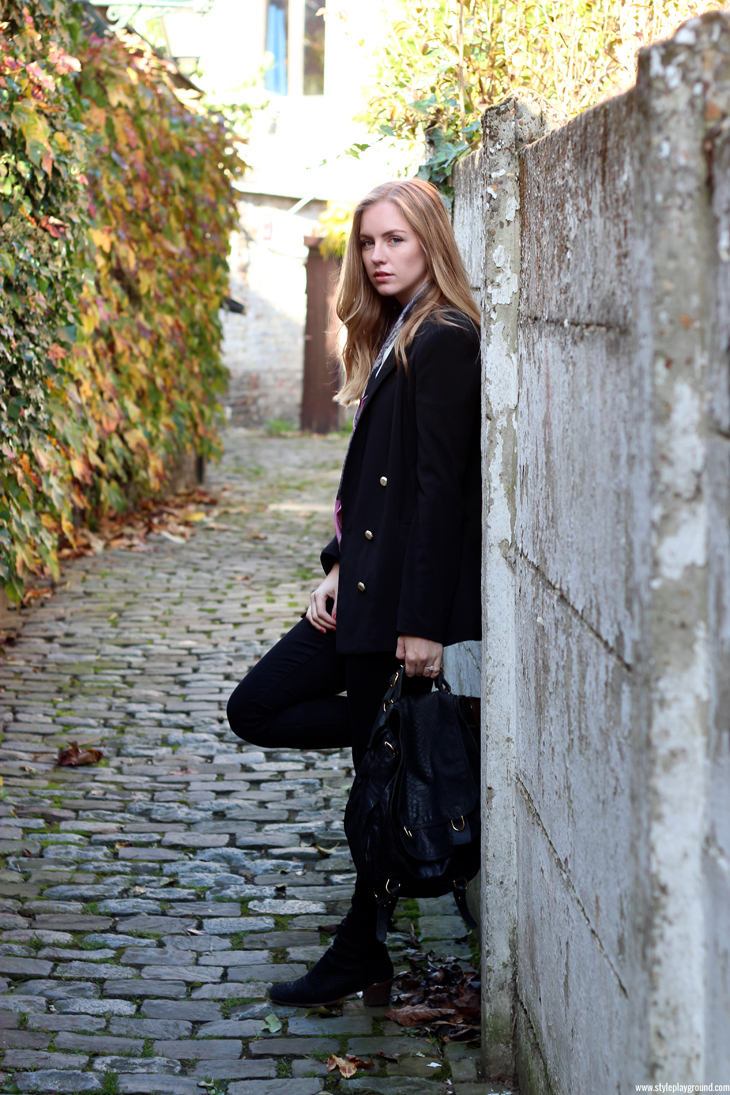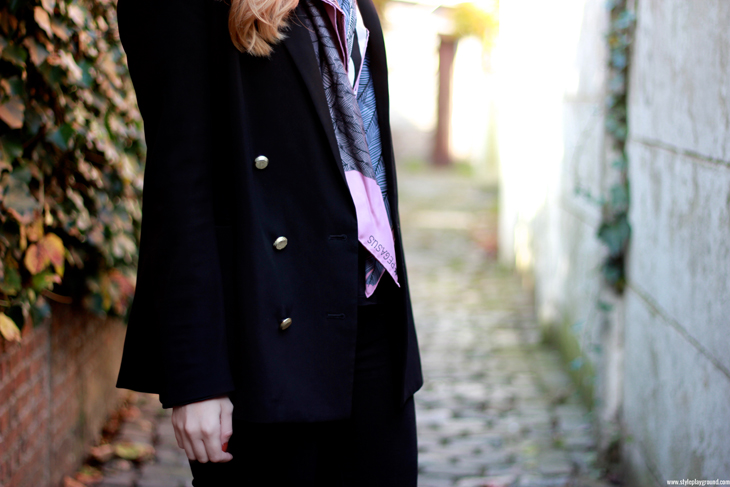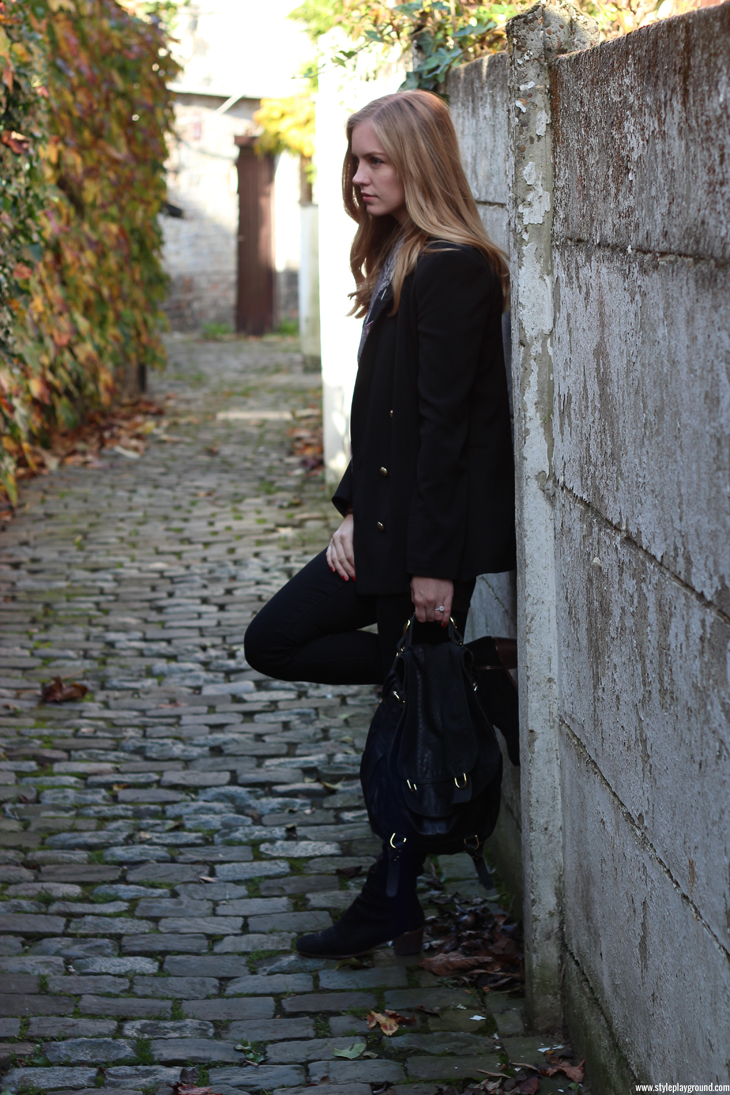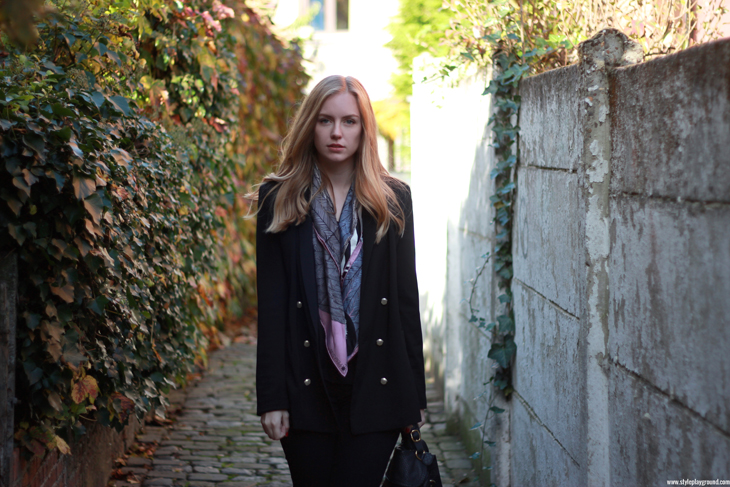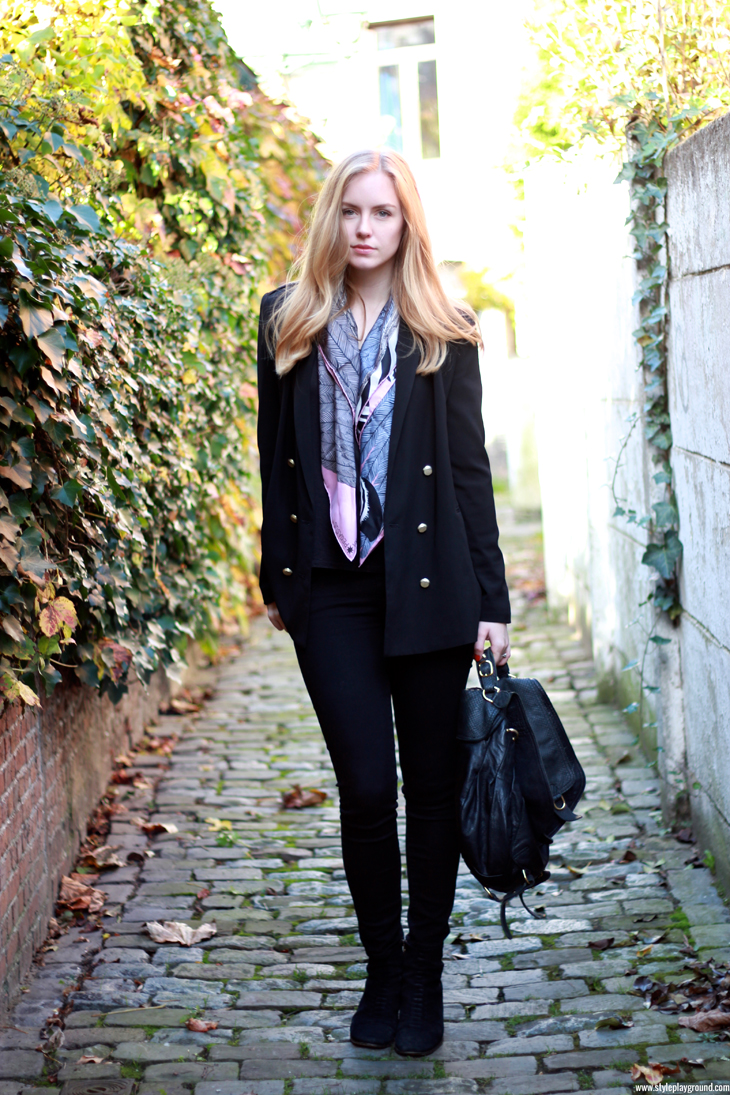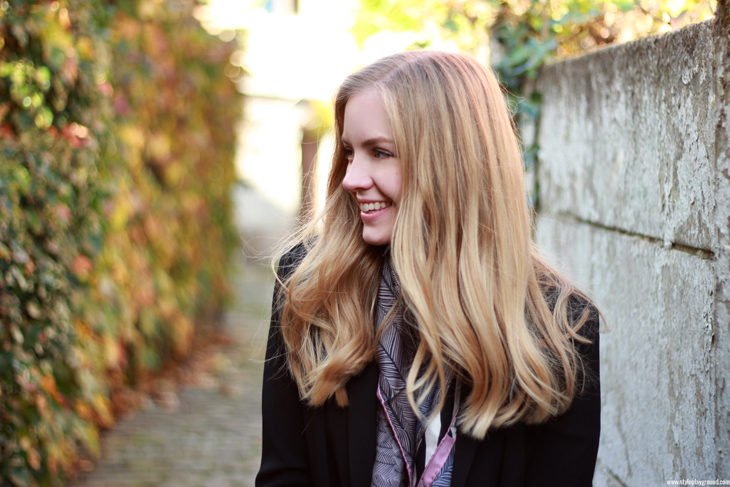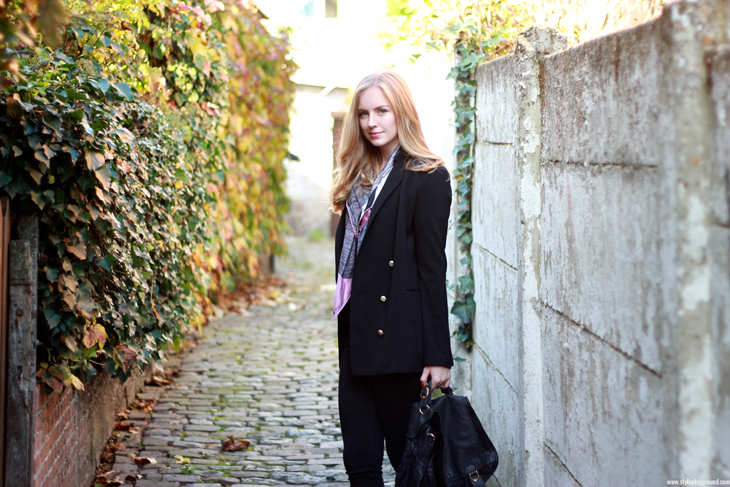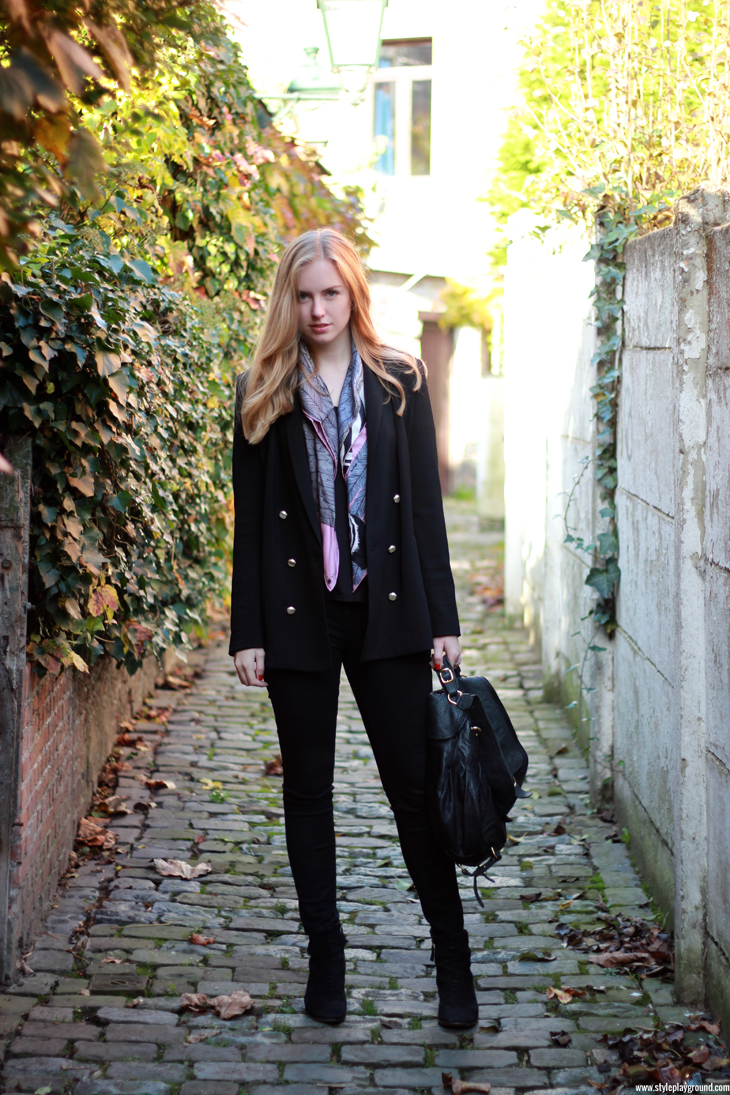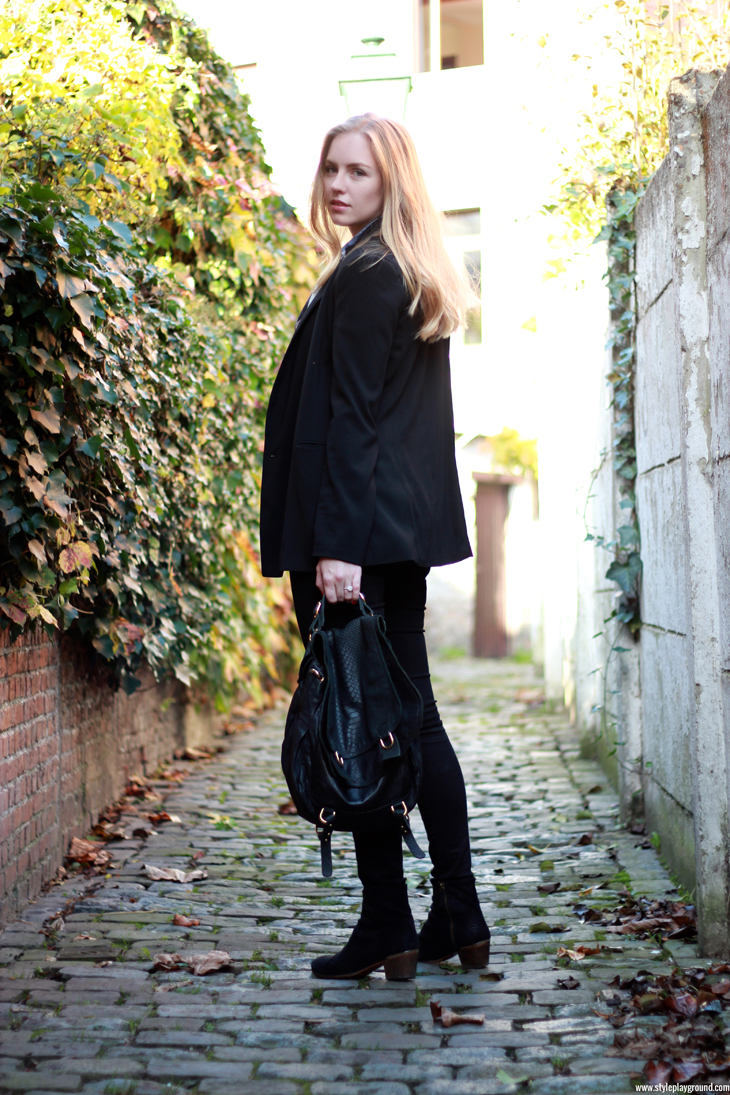 I am wearing:
Top: Asos
Jacket: H&M
Scarf: Hermès
Jeans: American Eagle
Bag: CC Skye Onie messenger
Shoes: Anthropologie
Nails: Essie 'geranium'