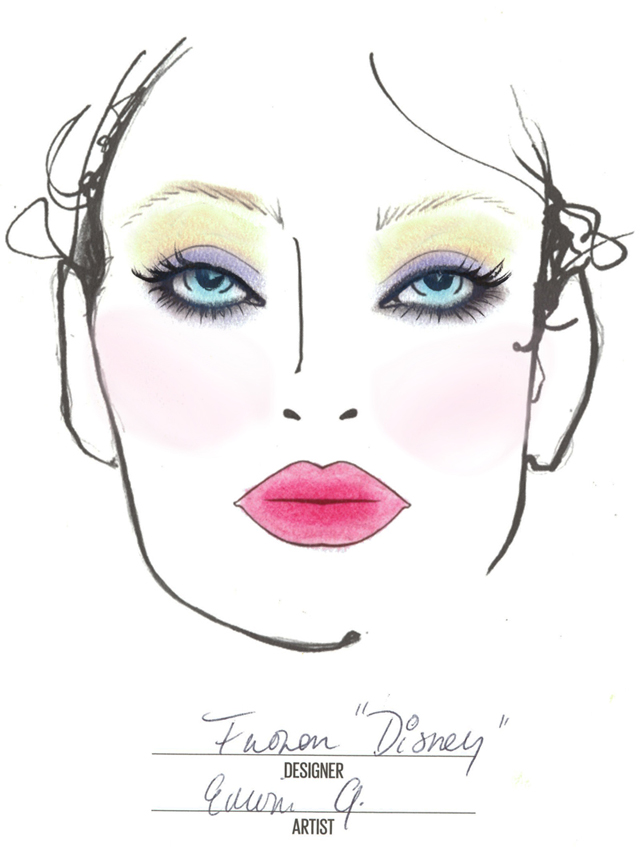 Who hasn't once dream of being a Disney princess? With their flawless skin, gorgeous dresses and romantic princes? Well M.A.C teamed up with Disney to recreate the look of Elsa from the latest Disney movie Frozen. The perfect excuse to feel like a princess!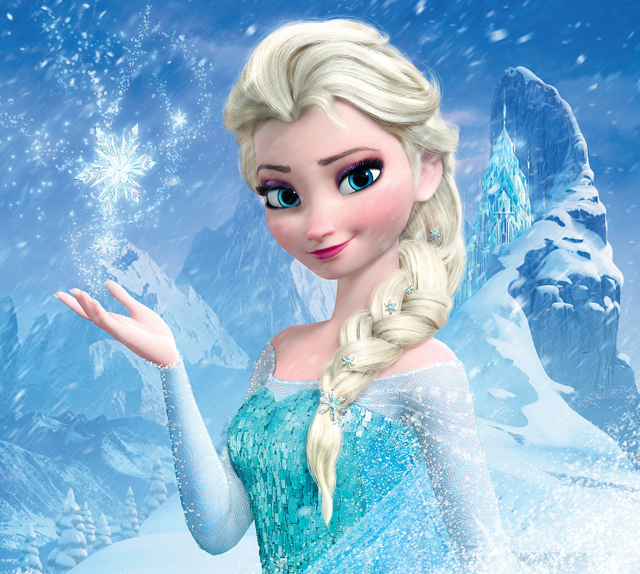 Erwin was our lovely makeup guide for this masterclass session. He had worked with MAC for the last 11 years so he had a lot of good tips to share with us. He first explained us what Elsa's look is all about: beautiful strong eyes, a nice red lip and a good flush on the cheeks. Sounds doable enough, right?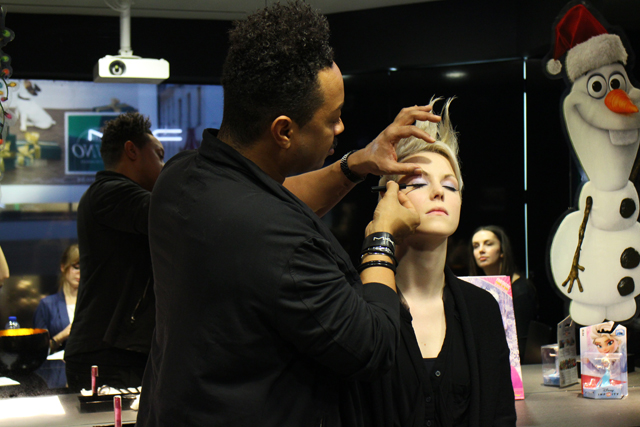 He first used a cream eyeshadow (#let's skate) as a base before applying a cool shade of pink (#parfait amour) on the moving area of the lids. He then applied a lighter shade (#pink freeze) in the center of the eyelids to create more dimension. A matte peachy pink shade (#free to be) was used in the crease and then blended into the skin with a fluffy brush (#217).  A dark blue pencil (#blooz) was added along the lower and upper lash line to give more depth to the eyes. It was then blended with a pencil brush (#219) to fade it a bit more with the eyeshadows.This look called for an intense lash line, so a black liquid eye liner (#on the hunt) was added on top of the pencil and slightly winged on the outside of the eyes. The outside of the brow bone stayed bare to give a natural look but the brows were slightly filled in with a pencil (#fling). He made sure to apply more product on the top of the brows to give the illusion of a lifted brow bone.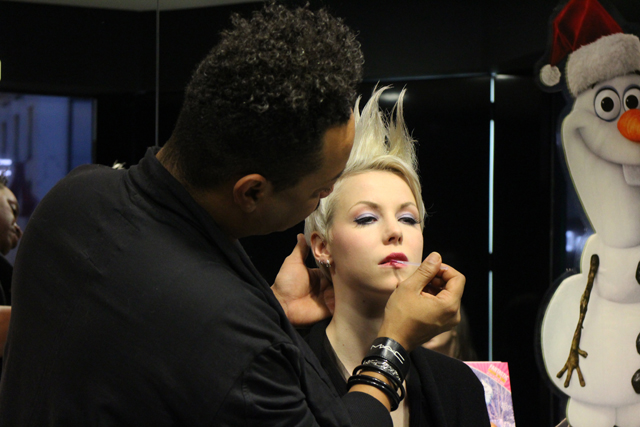 Then, Erwin applied a bit of mineralize concealer on the center of the face and dabbed it in to give a extra bit of coverage. He swiped powder starting at the center of the face going outwards to fix the concealer into place.He then moved onto blush, and applied the shade pink swoon from the ears to the center of the face suing circular motions.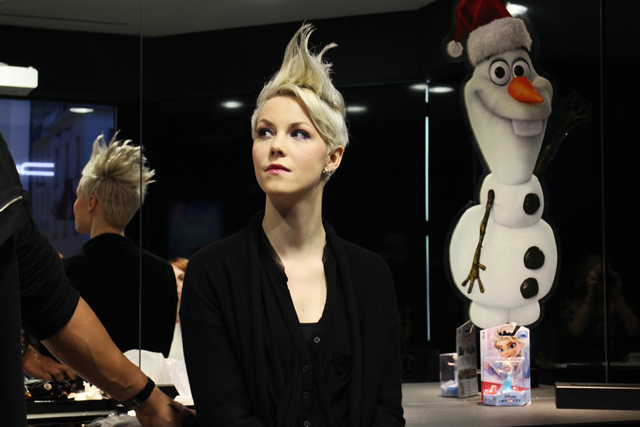 He finished the look with a beautiful lip created by using a red lipstick (#New York apple red) and concentrating it mostly in the center of the lips. A lipgloss with a light blue shimmer (#date night) was also applied in the center of the lips to give the pout more dimension. The finishing touch was the most surprising step but by far my favorite as Erwin used a brow maker to fake freckles on the face!