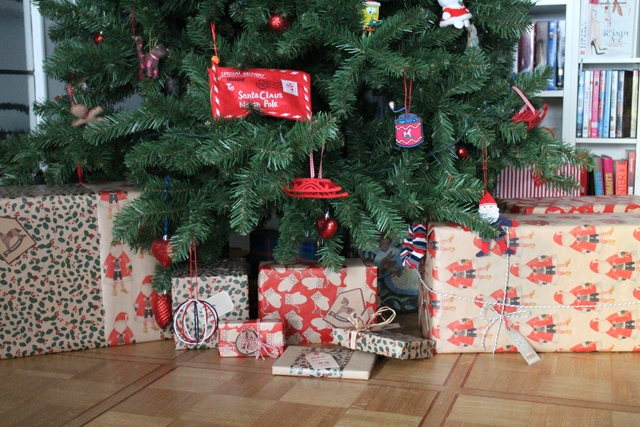 For years and years, I've seen gift wrapping as a chore. My mum is the queen of gift wrapping so I always relied on her to wrap my presents, until recently. After a good old search on Youtube, I finally mastered gift wrapping 101 and I am now looking forward to wrapping gifts for special occasions. Since Christmas is fast approaching, here are my tips and tricks to get everything done quickly and to enjoy it!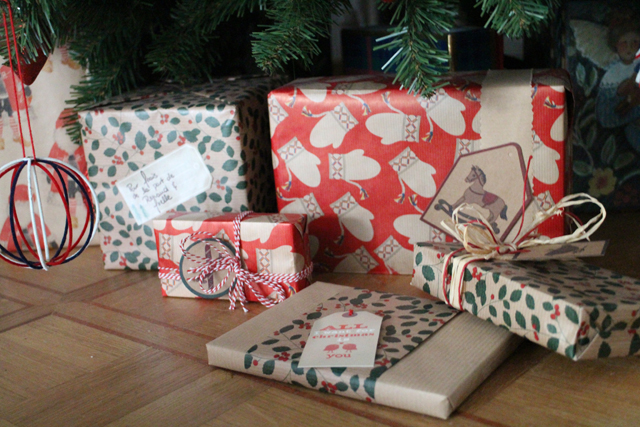 Watch tutorial videos on Youtube. This one and this one really helped me to master the folding technique.
Stick with a theme. For this Holidays season, I chose simple designs with a vintage feel as well as old school rope.
Buy your supplies on sale. Each year, I stock up on wrapping paper and gift tags during the January sales. This way, you'll have a variety of supplies to choose from next Christmas and you won't have to go out two days before Christmas to buy some expensive paper!
If you follow me on Instagram, you may have seen this photo. Something I've learn this year is to get really good scissors!
Create a wrapping station. I have mine year-round tucked underneath my bed, but I switch it for a more festive one every November. Watch my video tutorial here!
Rely on boxes and gift bags for items like scarves, bottles of wine and candles.