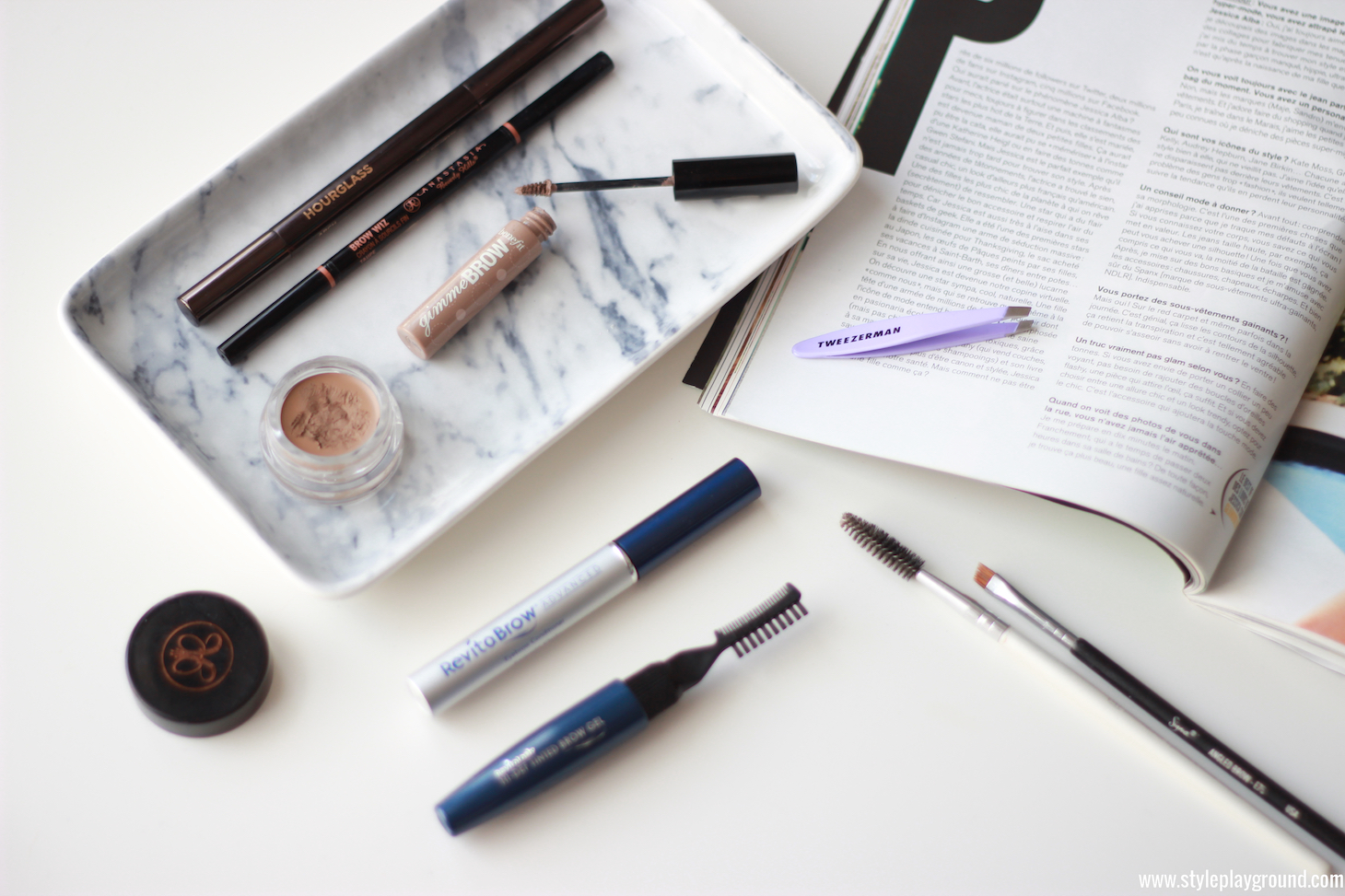 Until recently, my brows and I didn't really go along. They never looked the same and no matter what I tried, I wasn't totally happy. But all of that is now a thing of the past. Of course, I am not completely in love with my brows just yet but I've learned to care for them and I finally found the perfect products for every occasion.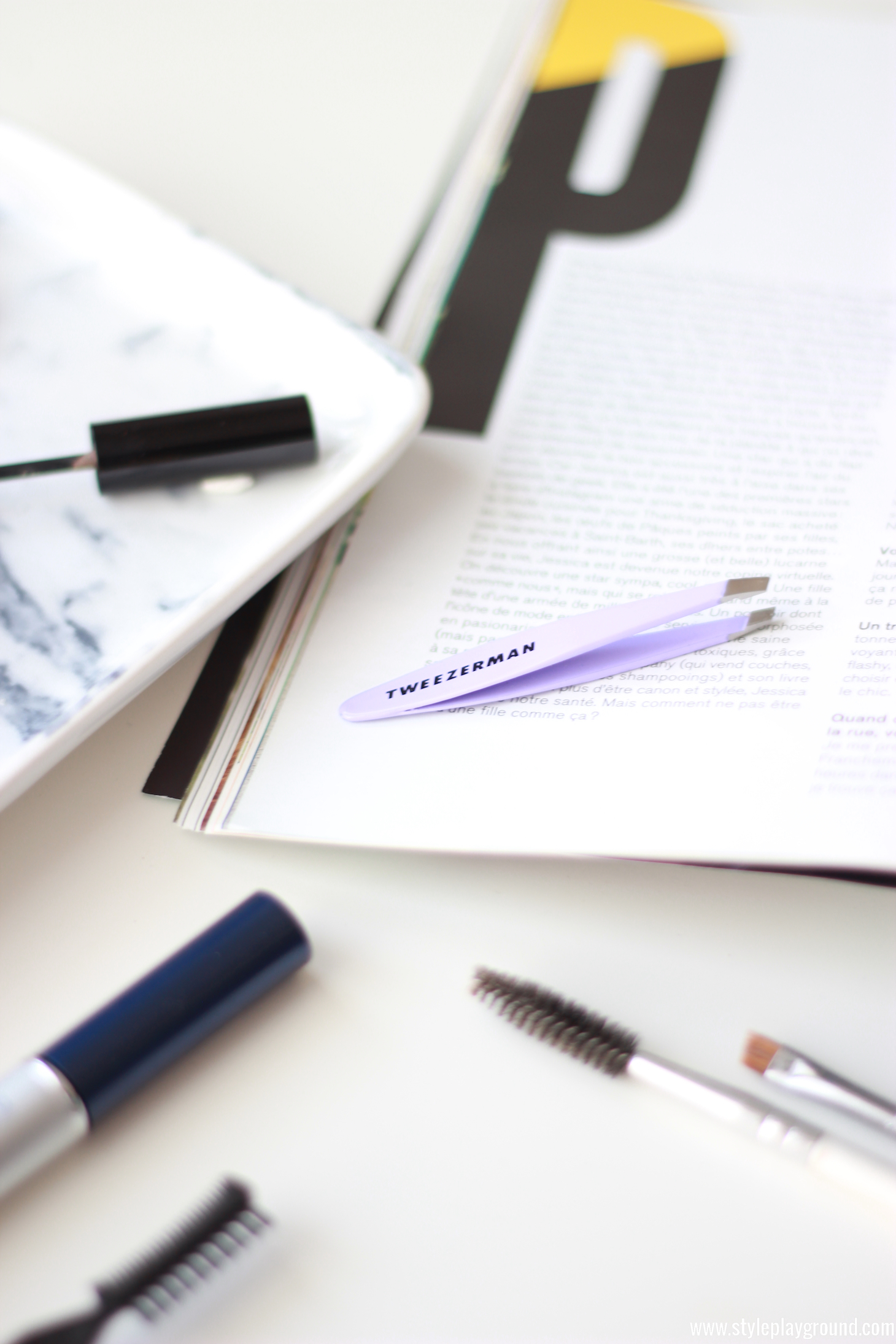 First of all, everything starts with a good base. Since the beginning of this year, I've been going to the Benefit brow bar at Inno Louise every 6 to 8 weeks. The lady who works there is the sweetest ever and she's kind of a brow goddess if you ask me. I used to hate brow waxing and I was all for threading, but since it's not widely available here in Brussels, I've decided to commit to waxing. Side note here, if you live in London, I totally recommend trying out Blinc, especially the one in Harvey Nichols. But back to waxing. I find that the more I do it, the less painful it gets. My eyes don't tear up as much now and, even more important, my skin doesn't stay red very long. I try not to touch my brows in between appointments but, if I really need to, I always use the Tweezerman tweezers. These are simply the very best and they never miss a hair.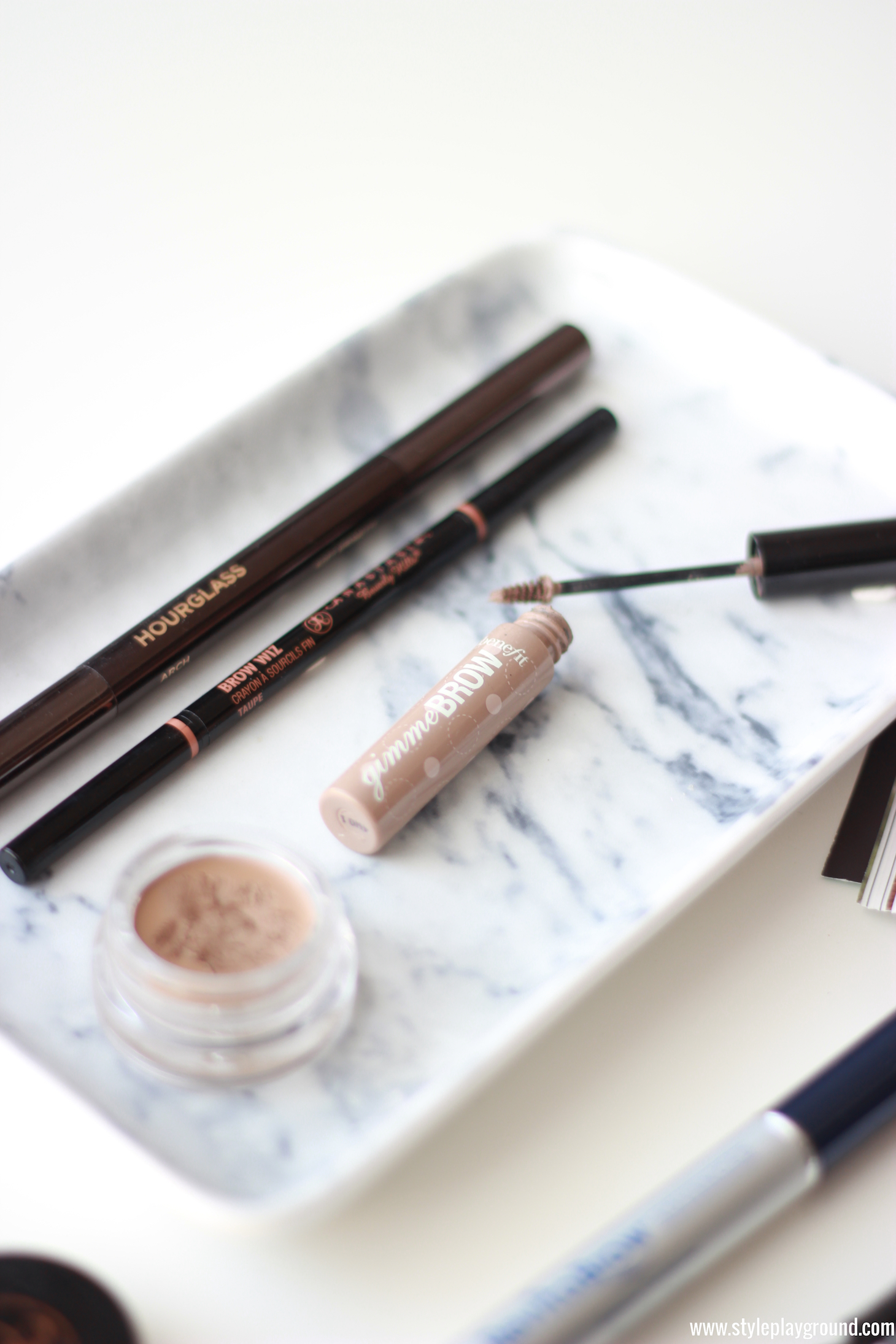 For everyday, I have found 4 absolutely incredible products. The first one, the Anastasia brow wiz in the shade taupe, is the most natural of the bunch. Its super fine nib is precise and the color is the perfect match for my brows. This is my go to product for natural makeup days. If I want something a little bit more intense but still on the natural side of things, the Hourglass arch brow sculpting pencil in soft brunette is my favorite. This waxy pencil is the quickest way to add definition, color and hold to my brows. If I want things to stay in place for a long time, I take a bit of Benefit gimme brow through my brows. This brow gel has tiny fibers built-in to make brows thicker and fuller while keeping things in place for a long long time. Finally, the Anastasia dip brow pomade, that I already reviewed here, is my choice for bold brows. I reach for it whenever I am filming a video as it's the perfect product to really define and add quite a bit of color to your brows but its gel like texture really allows me to sculpt them a lot more.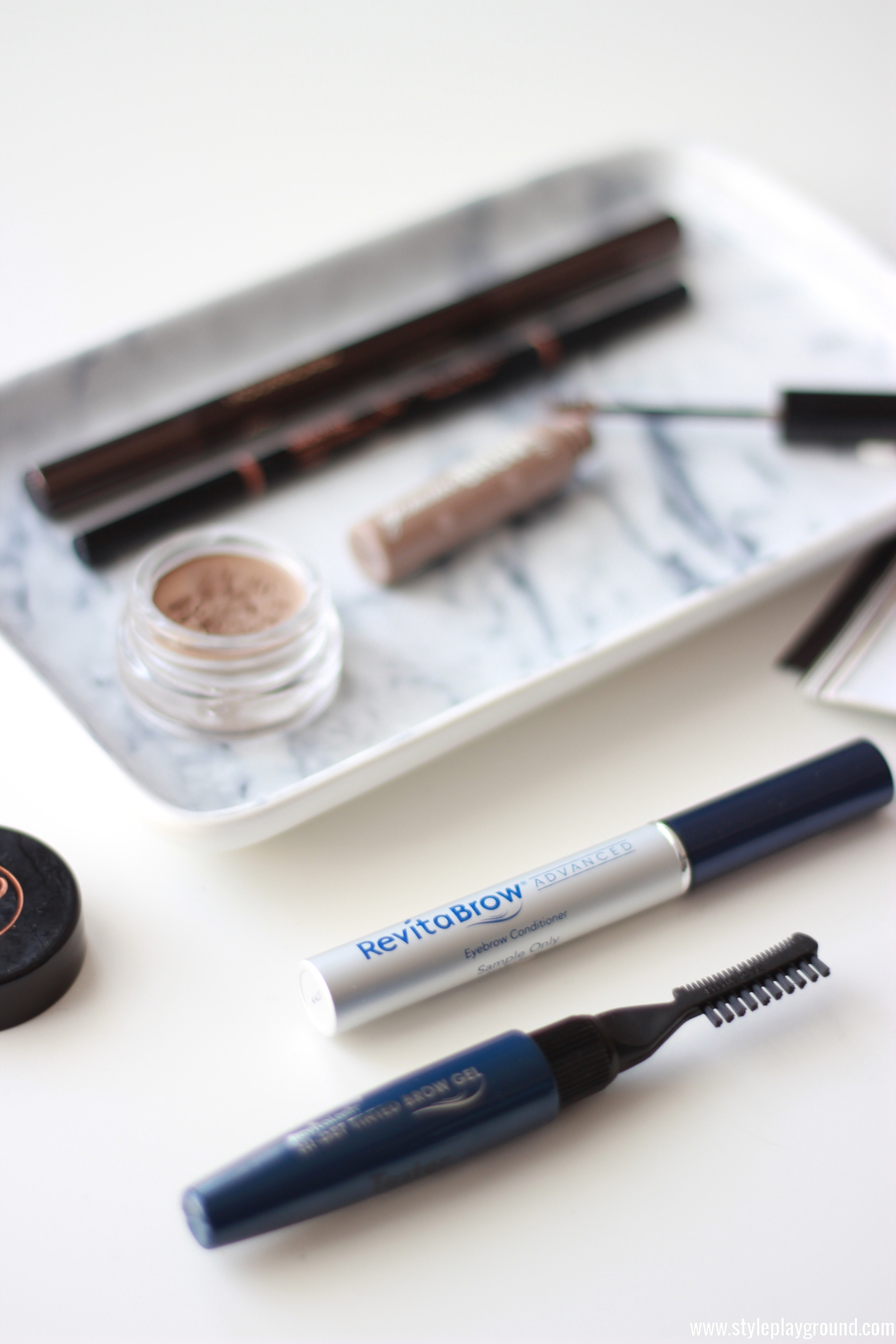 The last product that I wanted to mention is the Revitabrow advanced. Now, I've been a fan of the Revitalash for quite some time now (it's a serum to help your lashes grow longer and fuller) but this brow version is just as good. My main issue with brows is that mine are looking quite sparse and not symmetrical. Every night before going to bed, I apply a tiny bit of product onto my brows and I already see the results. This is not a cheap product by any means, but if you want your brows to grow thicker and healthier, this is a true miracle in a tube!