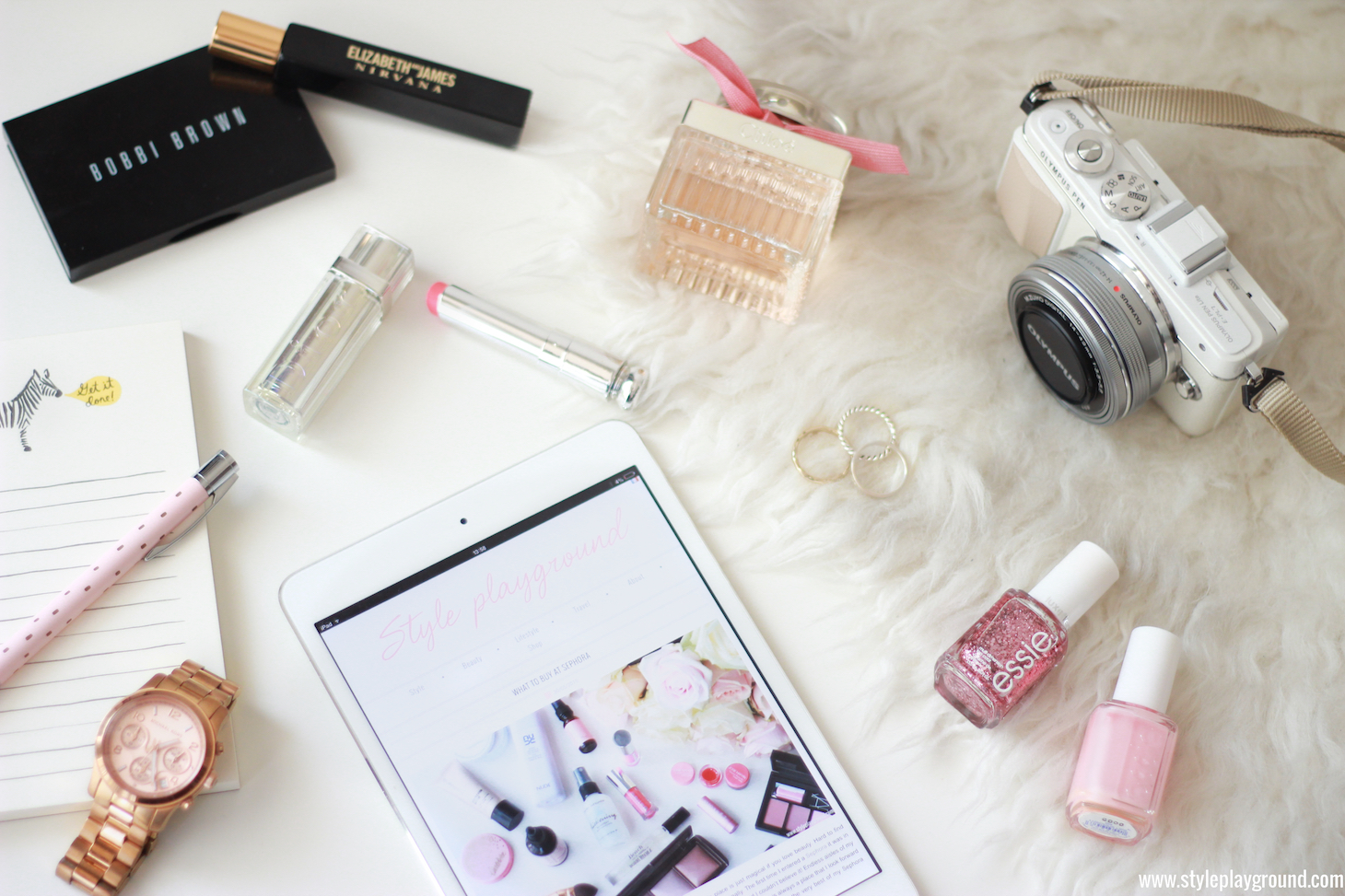 Whenever I mention that I have a blog, a lot of people have questions about it. It ranges from how much I earn as a blogger to how I started my own blog years ago. I also get daily emails or comments asking me for advice on the best platforms or the do's and don'ts of blogging. Since this is such a hot topic, I thought it might be fun and interesting to share some of my tips with you and hopefully answer some of your questions! We're kicking this new series of posts today with all the basics to start your own blog, here we go!
Find a name
Finding the perfect name for your blog is more challenging than it sounds. When I first started out, I didn't really think too much about my blog name and I ended up changing it a few months later. I am glad that I did this early on, but trust me, save yourself the hassle.
When thinking about your blog name, try to think about something that defines you, your personality and your blog. Avoid going for something that sounds too similar to a very popular blog and avoid using a ton of numbers or special characters.
Book your social media username
Once you've settled down on a blog name, check all your favorite social networks to see if the username @yourblogname is available. Of course, this isn't the most important thing ever but it will help your readers to connect with you more easily if you have the same username across all platforms. Facebook, Twitter & Instagram are the obvious ones, but make sure to also create accounts on Snapchat, Pinterest or Youtube even if you don't plan to use these platforms right away.
Choose a platform
Nowadays, there are a ton of different blogging platforms available. When I first started out, I chose Blogger as it was a platform that I was already familiar with. No matter which one you go for, do a bit of research beforehand. Visit your favorite blogs and pay attention, most times than not, their platform is mentioned either at the bottom of the page or in the about section. Personally, I switched to a self hosted wordpress solution last year with the help of a talented designer and I am so glad that I did it. Although it was a bit of a tremendous task to move everything onto a new space, this new version allows me to be way more creative with my content.
Define your main focus
Defining your own niche and your own area of focus is very important for your blog, especially early on. Think about what you're passionate about and write about it. No matter if it's beauty, food or healthy living, finding your niche is the key to attract readers. Of course, your blog is yours and you're totally free to write about anything really, but keeping the main focus clear is very important in the beginning.
Get involved in the community
Chances are that if you want to start your own blog, you already read a few. Don't be afraid to interact with your favorite bloggers by replying to their tweets or leaving them comments on their blogs. Networking is one of the key to a successful blog and you'll meet some wonderful people that way. Sign up for blogging groups on Facebook or even join a blogger community, like
IFB
for example.
Google is your friend
When I first started blogging, I had a ton of questions. How to code my own HTML, how to have all my photos in the same size, how to link to a previous post… Google it! Chances are, there are a few tutorials, either on video or in photos that will help you solve almost any issue. Of course, it' a trial and error process but it's all part of being a blogger.
I hope that you enjoyed this post and if you have any questions or requests for future posts on blogging, make sure to pop them in the comments down below!