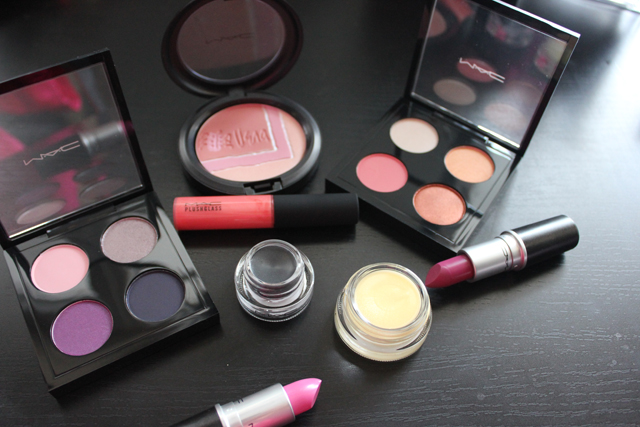 As my friend Kate would say, once you go MAC, you never go back.
Lately, I have been obsessed with their new collections! I wanted to buy everything from shop MAC cook MAC but managed to narrow it down (only a little bit). I wanted to buy the three stack of pigments from the Vera collection, but decided to save some money and wait for the upcoming collections! And luckily, MAC treated me with a lipgloss and a powder from the collection 😀
I am really pleased with everything that I bought, except maybe for the "Midnight snack" fluidline. The color is not as pigmented as I thought it will be, but a fluidline is never a loss, right?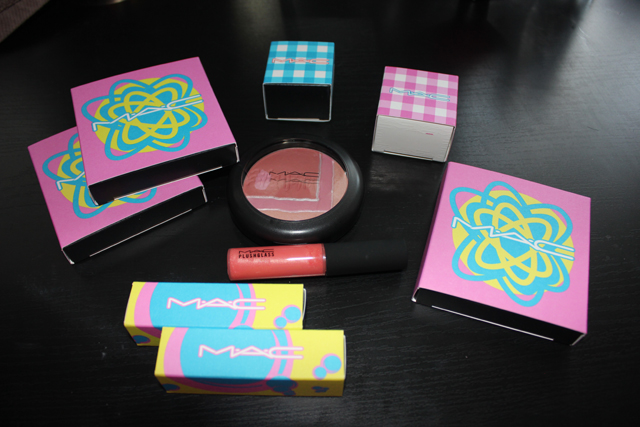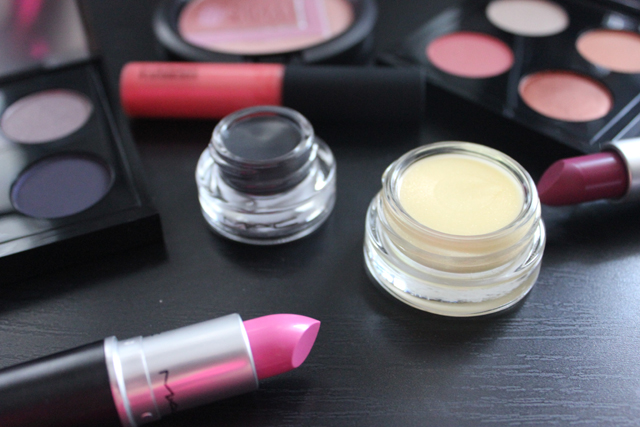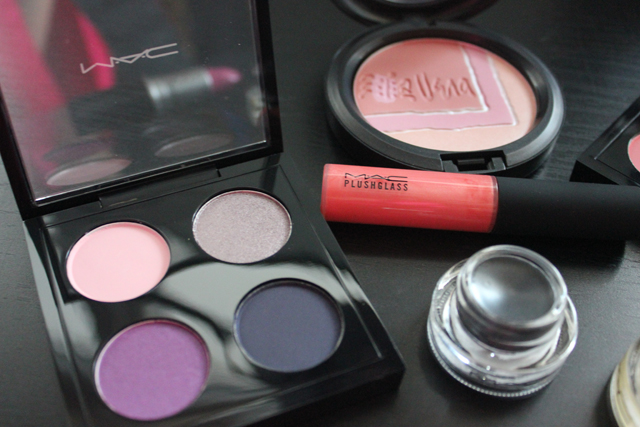 Quads: "call me bubbles" & "shop&drop"
Lipsticks: "quick sizzle" & "dish it up"
Fluidline: "midnight snack"
Tendertone: "tread gently"
Plushglass: "confetti"
Powder: "flower fantasy"
❤ Axelle You can also follow styleplayground there: TWITTER | BLOGLOVIN | FACEBOOK