Something a little bit different today…
I wanted to share with you a personal project that I have going on since coming back from London in April.
It's called project 20 pans. If you are a youtube beauty videos junkie, you've probably heard this term before. If not, let me explain.
This project consists in emptying 20 full size beauty products before buying any new ones. The way I count them is: empty makeup, empty skin care or hair care. I allow myself to buy limited edition products that I really want but I am not allowed to use them before I am done with this project (so far, I only bough four things out of the Hey Sailor collection from MAC).
I decided to start this after my trip to London because I want to clean my beauty stuff a little bit. I am the kind of girl who has 6 bottles of shampoo, 3 eye creams and 100+ shower gels open in the same time. Some of the products that were lying in my bathroom were really old (hum, my sweet 16 shampoo!), so I just toss them!
So far, I am proud of me. I've emptied 14 products and I am pretty close on a couple of others.
The other good news is that I will have a couple of beauty reviews coming on (in)significant magazine from products that I used till the last bit!
Here is a photo of products that I emptied (I know, I am creepy, but I really wanted to save the packaging to do a post on it, creepy told ya!)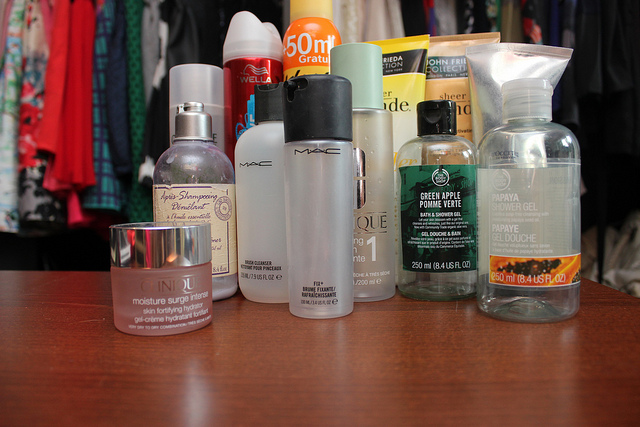 I've noticed that recently, I want to spring clean everything and get rid of any clutter. This applies to my home, my closet and my beauty stash. Did you ever feel the same way?