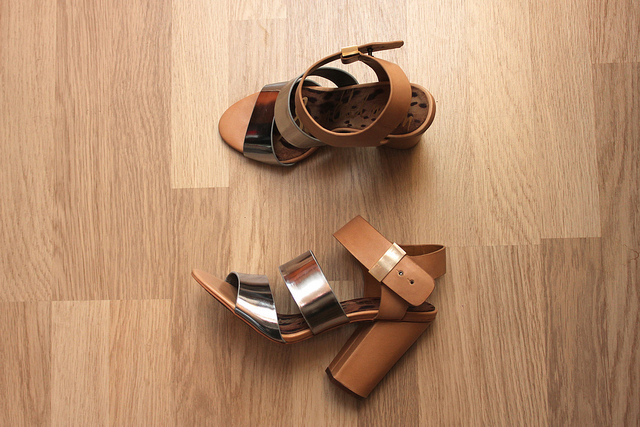 So today, let's talk about shoes. And style.
You know me by now, I love shoes. I have all kind of shoes, from fancy Mouse flats to studded Louboutin and nude platforms. I love to wear gorgeous shoes because they really add the final touch to an outfit. The same look can look totally different when worn with sneakers, flats or heels.
The other day, I was browsing the internet (namely Lovely Pepa) when I saw these beauties. Mybe it is the perfect tan color, or maybe it is just the silver bits. But I fell in love.
These shoes are exactly what I am craving this summer: simple timeless pieces that go with everything.
So, after only 2 days (I was so surprised when the DHL guy rang at my door) they were mine! Ever since, I am dancing around in them!
Have a lovely day!
❤
Axelle