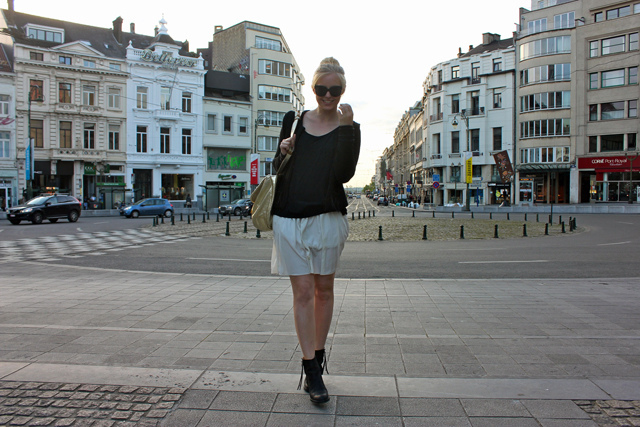 I swear to you guys that right now, every single muscle of my body hurts! Did I go a little bit too hard on the gym? No!
Yesterday, my boyfriend and I took care of the grass in our garden (which means putting on grass rolls all morning, and God, that stuff is heavy!). The result is fantastic and we can't wait to enjoy it this summer (we have to wait 15 days before walking on it!).
Anyway, after a tiring and muddy day, it was nice to jump into clean clothes to go have a look at the new Dessange in Brussels. The place is incredible and I seriously consider getting myself a little treat there very soon!
❤
Axelle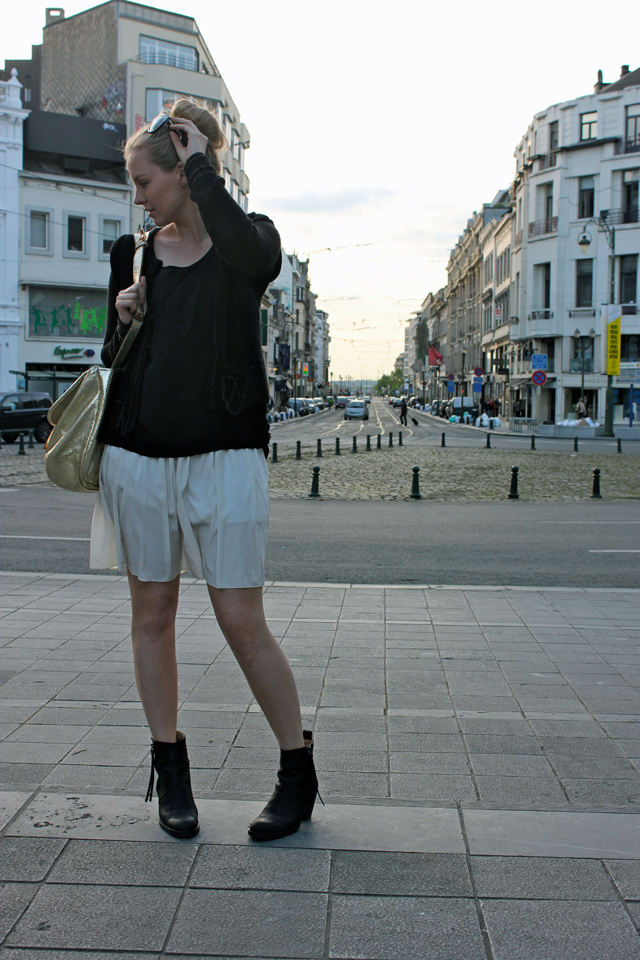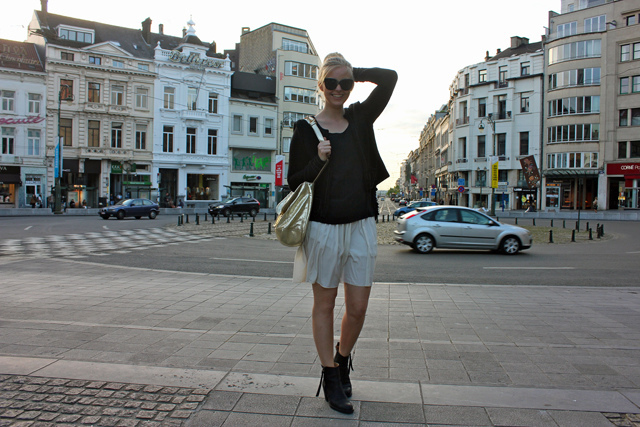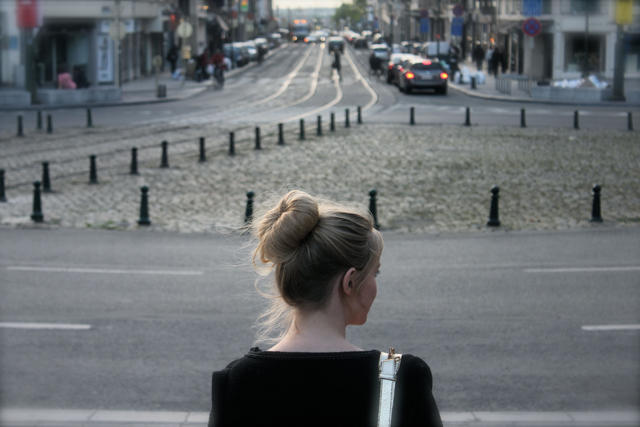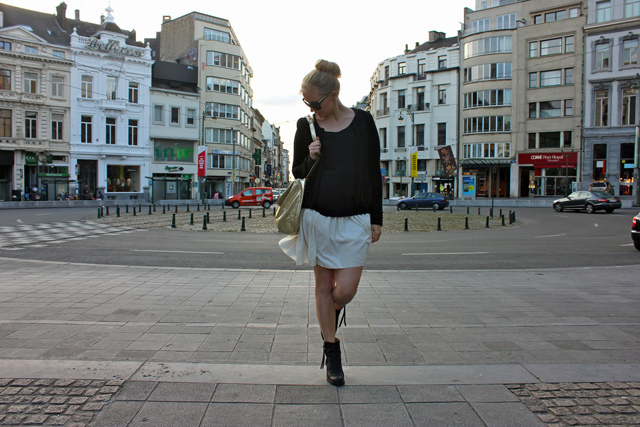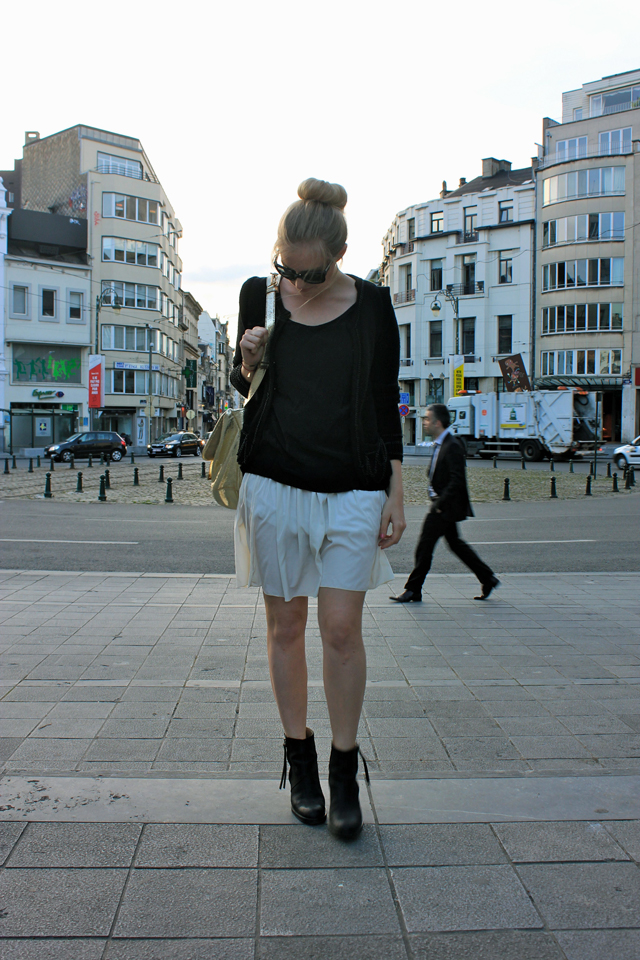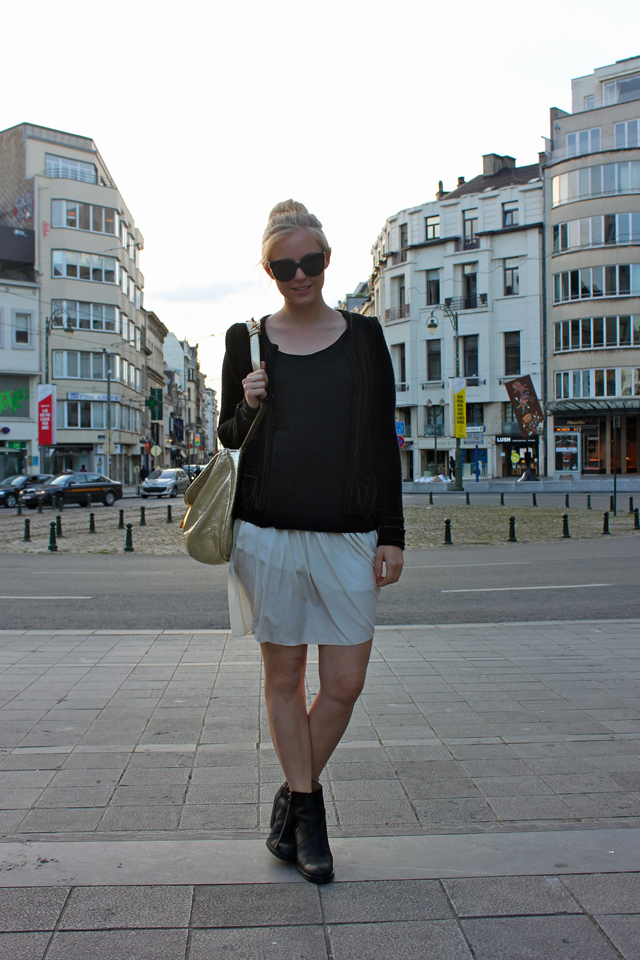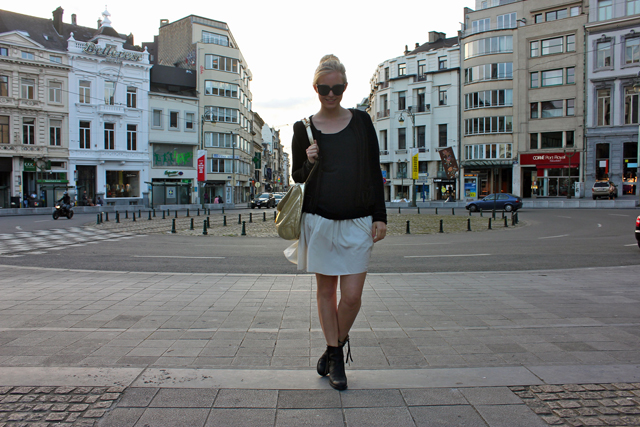 American Apparel skirt
Sandro top
Maje cardigan
YSL gold bag
Acne pistol boots
Stella McCartney sunnies
You can also follow styleplayground there: TWITTER | BLOGLOVIN | FACEBOOK