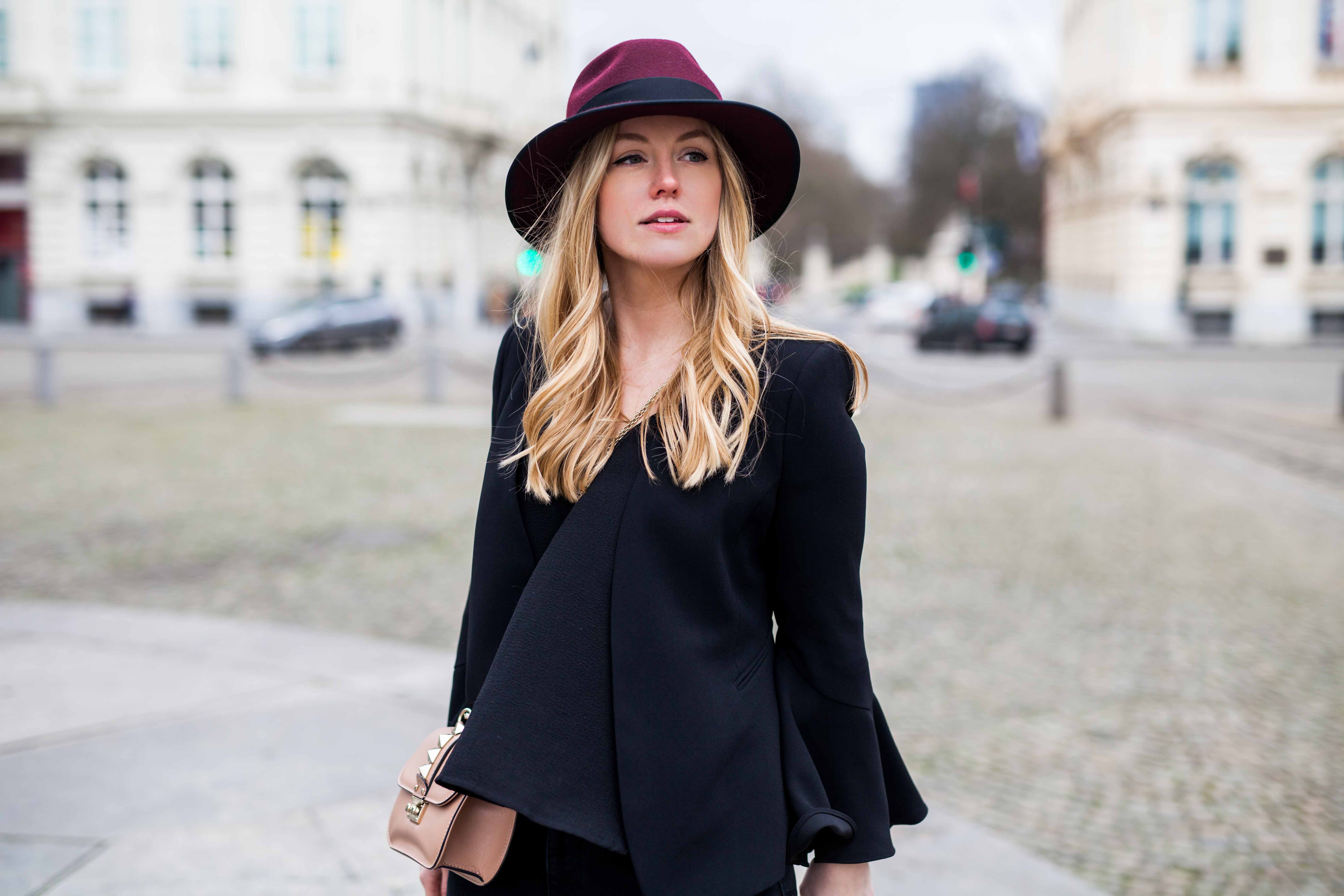 Well, it is no secret that I love a good black blazer. I've acquired quite the collection (see for yourself in this video) but I am pretty pumped about my latest addition, this little black number with bell sleeves. This is one of the biggest trends of the season and I am totally embracing it! I've got my eyes on a few pieces from Asos but today, we're talking about this Zara blazer!
To me, a black blazer is the easiest way to look chic. It's perfect worn over a white shirt for business meetings, it adds a bit of warmth and structure to your favorite light dresses and it looks fantastic over a simple black top, which is what I am wearing in these photos. I love wearing all black outfits but I always try to add a few details to break the monochrome look. This time, I added my Valentino bag, a pair of leopard booties (I completely forgot I own these!) and this incredible hat that I got in London last year.
Are you loving the bell sleeves trend as well? If so, which pieces do you have your eye on?