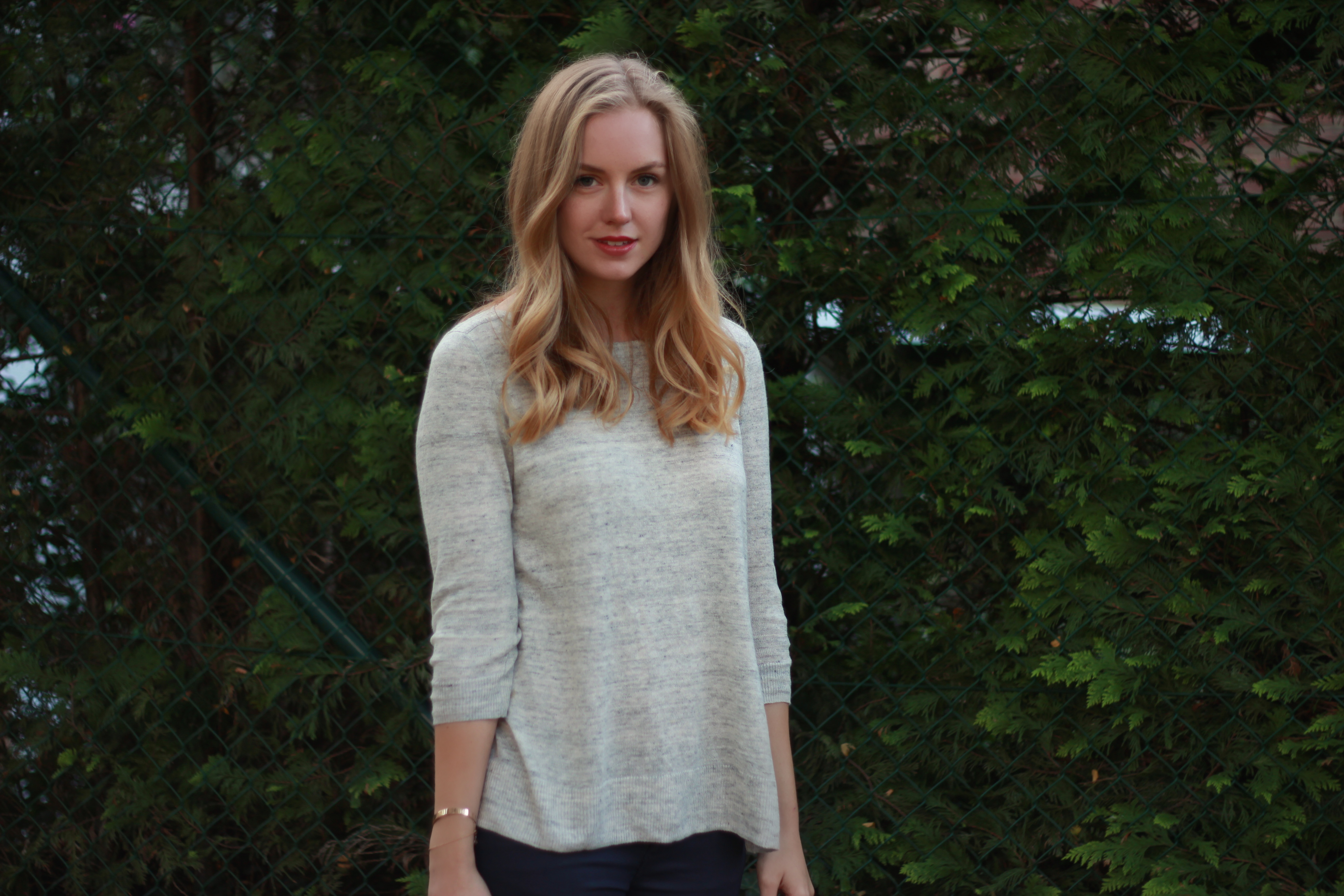 When I spotted this sweater at Madewell earlier this year, it immediately caught my eye. The color is just the perfect blend of grey & blue and the cut is just special enough to make it a great investment. And, I was totally right about that as I find myself wearing it constantly at the moment. It is the perfect in-between-seasons item as it is a lightweight sweater that still keeps you warm when needed -perfect for this lovely Indian summer we've been enjoying these last few days.
This Saturday, we're finally throwing our engagement party with our closest friends. While I am really looking forward to this particular night, there's still so much things to do! We've already done most of the shopping -we still need to get some wine though- but the fact that I still need to do a lot on Saturday is making me a bit nervous. The last few weeks have been hectic over here and I didn't have much time to plan the whole evening. And, as you know me, I love being really organized and feel like I have the control over everything… I guess it's a great experience to learn to let go a little me more and to not be ashamed to ask for help!
On a happier note, I cannot wait to show you my dress! As I said in my last vlog, it is by far the most beautiful dress I have ever seen. I'll try to shoot some photos for the blog but keep an eye on instagram and facebook because the dress might do an appearance over there on Saturday night!
Sweater: Madewell
Pants: Zara (old)
Shoes: Zara (old)
Bag: Michael Kors 'Selma tote'
Bracelet: Cartier 'love'
Lips: Marc Jacobs 'all the way'