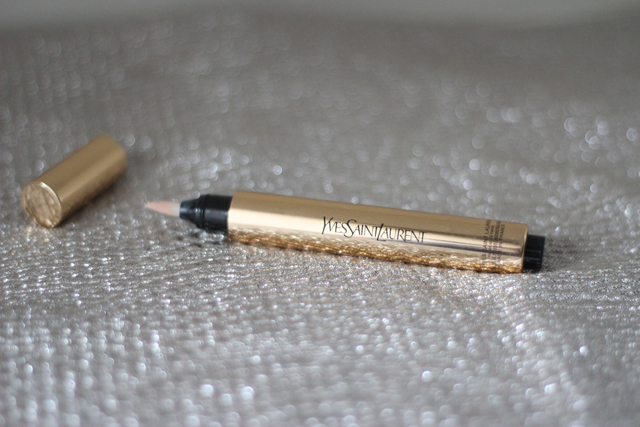 When it comes to cult beauty products, the YSL 'touche éclat' is usually named in there. And truth is that it is bloody good, let me tell you why…
My first experience with the 'Touche eclat' dates from way back to my sixteen years old self. After months of pondering whether to get it or not, I bought it on a whim and regretted it quite quickly. After a few applications I realised that this gold click pen was doing nothing for my dark circles. I was really disappointed that such a luxury product wasn't worth it in the end.
Fast forward to a few months later and here I was, giving it another go before leaving my home town to go study abroad. And it was at that very moment that I fell in love it. I never really understood if it was the fact that it 'dried out' a bit or if I simply changed the way that I applied it, but I looooved it.
Years later, I still use it. I would be lying if I said that I use it everyday, but I reach for it pretty often. Now let me tell you straight that this is not a concealer at all. I see it more as a brightening product that helps you to look more fresh and awake. I love to use it in the inner corners of my eyes as I find it great to illuminate my look, but I also use it on the top of my cheekbones, on my cupid's bow and even down my nose. I like to pop it my bag to do quick touch ups on the go as well.
At the end of the day, this is not a product that you must have in your collection, but once you have it I guarantee that you will fall in love with it, even if it takes  a bit of time!