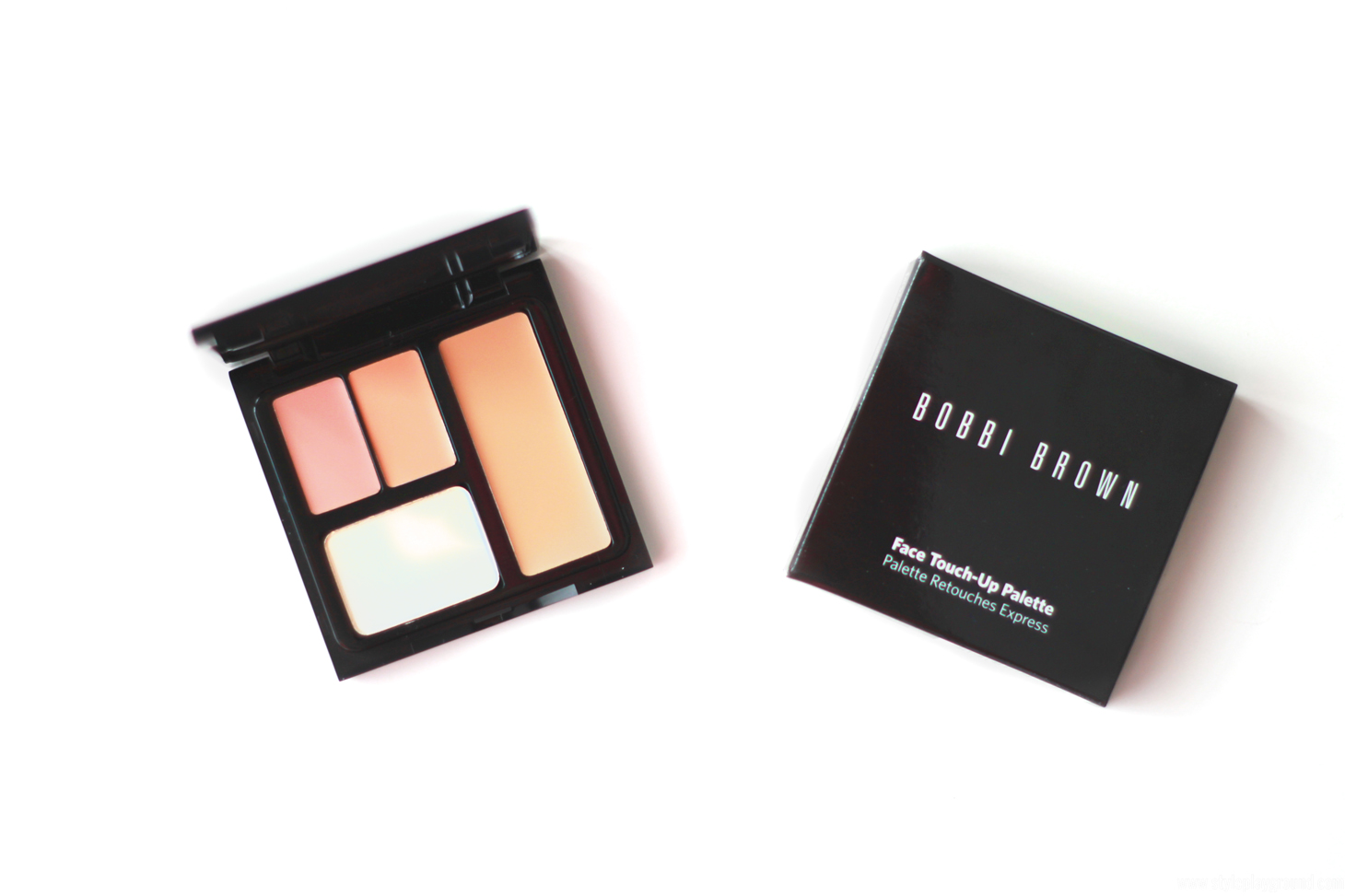 I have a soft spot for palettes. My Alex drawer unit is packed with wonderful little palettes from Nars, Dior & Chanel and I truly love to add more to my collection. Sure, I have my fair share of blush and eyeshadows palettes but a face palette, that's something new for me!
The Bobbi Brown face touch-up palette comes with a corrector, a concealer, a bit of stick foundation and even a pressed powder. I am already a big fan of both the corrector and the concealer, so I knew that this palette would be a hit for me. While the palette is very small, I find it really easy to use. The shade range is as great as you would expect coming from the base guru that is Bobbi Brown. My perfect match is the shade sand, which comes with a corrector in light bisque, a creamy concealer & a stick foundation in sand and a sheer finish pressed powder in pale yellow.
While I wouldn't really use this palette on an everyday basis because it is really small, it is the perfect thing to throw in your purse for quick touch ups on the go. My skin is pretty dry, so I always need to touch up a bit during the day and I find this palette to be the perfect solution. I use my (clean) fingers to apply any of the cream products and use this duo fibre brush to apply powder on the go.
Since I'll be travelling to Paris next weekend, this little guy will, of course, come with me. This way, I don't have to pack a huge makeup bag for only three days in the city but I will still have all my essentials with me!
By the way, would you be interested in a post about what I am taking with me -beauty wise- to Paris? Let me know!