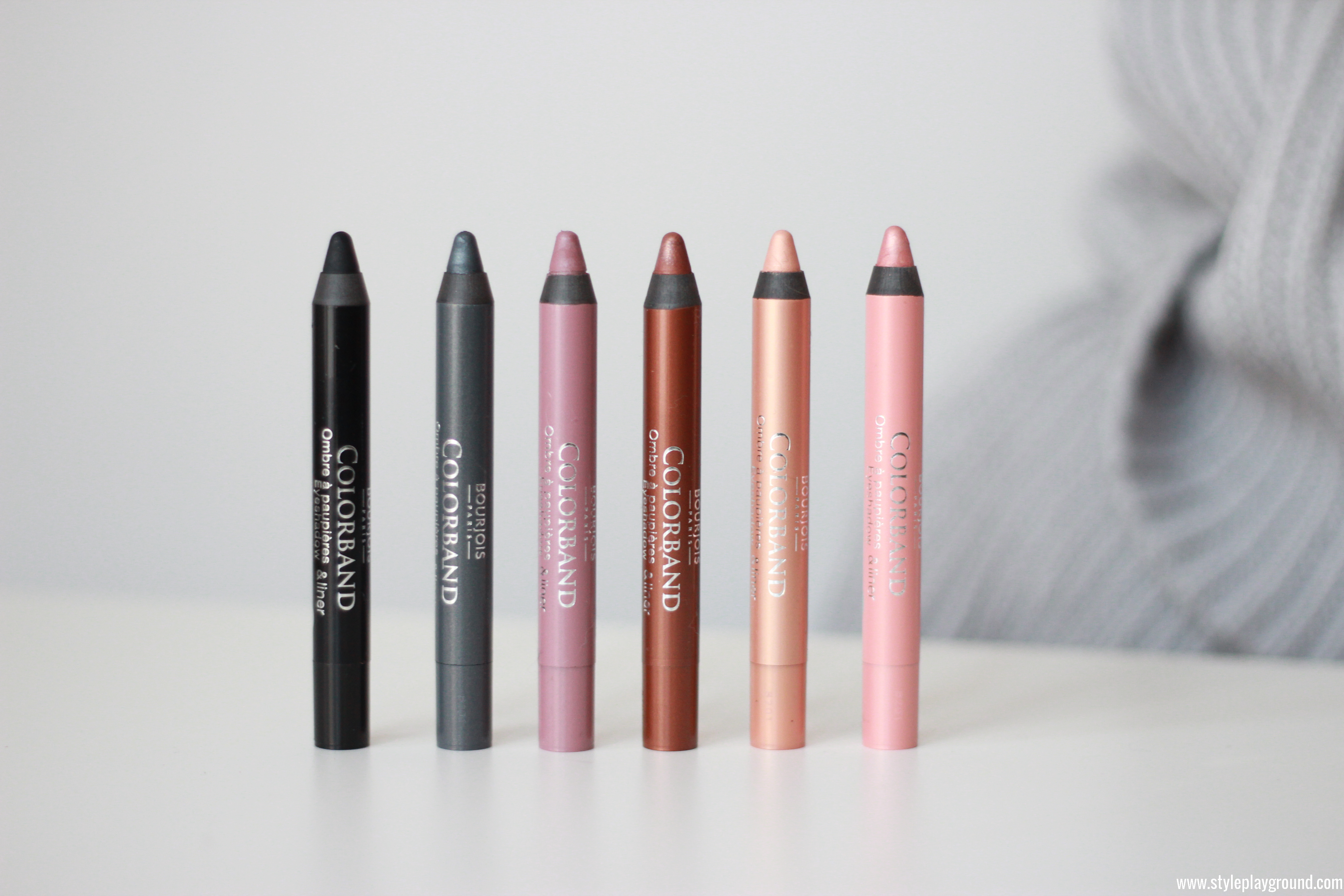 When I get ready in the morning, my favorite part has to be my makeup routine. Those 5 to 10 minutes are totally dedicated to myself and mark a nice break before a long day. I usually sit at my vanity with a hot cup of coffee and watch Youtube videos on my iPad while doing my usual routine. But as much as I love this little moment to myself, I never spend too much time on my eye makeup. During the day, I mainly focus on creating a beautiful base and strong eyebrows and the thought of applying an eyeshadow base and dealing with powder eyeshadows in the morning doesn't sound very appealing to me. But when these Bourjois 'colorband' landed on my doorstep, things changed.
These eye pencils are by far the creamiest ones I've ever used. They literally glide onto the eyelids and are so easy to blend. But once they set, they're here to stay. Even after long days at work, the color is still intact on my eyelids, even without an eyeshadow primer underneath! The color range is pretty good with six color offerings ranging from black to rose gold. My favorite shades are probably #4 'rose fauviste', a pretty rose gold that somewhat reminds me of Chanel 'illusion d'ombre' in emerveillé but in a more metallic way. #3 'beige minimaliste' is a beautiful champagne color while #2 'brun dadaiste' creates a beautiful bronze smokey eye in a matter of seconds. #1 'noir abstrait' is the only matte shade of the bunch and I tend to save this one for lining my upper waterline when I am not wearing any eye liner.
The only down side to these is that the packaging isn't that great. These are regular pencils, which means that you need a jumbo sharpener to maintain them in great shape. Plus, some of the tips actually fell off when I first opened them. While this is a bit disappointing, it's not the end of the world as the end result is simply fantastic.