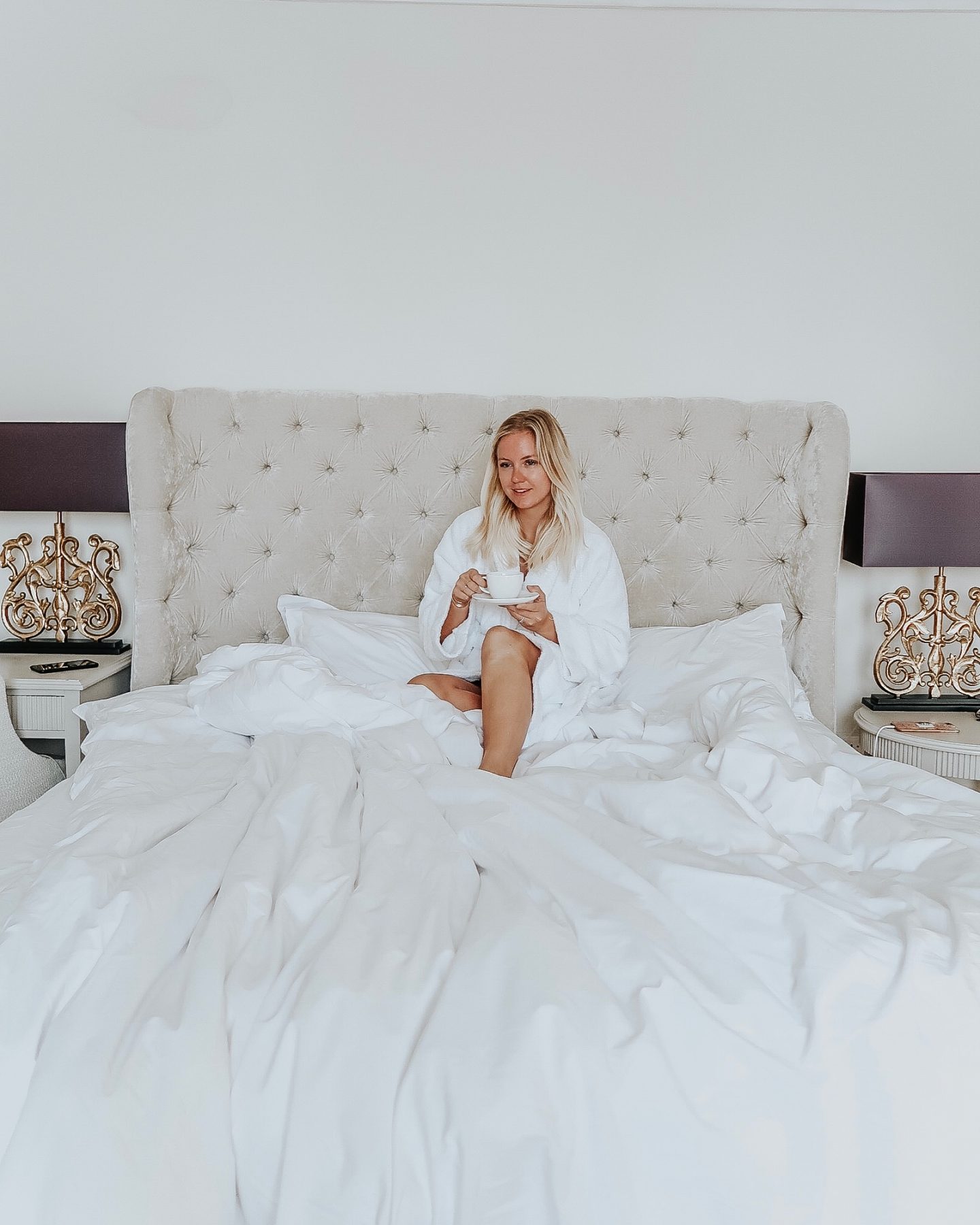 As I told you in this post, Brighton is one of my favorite cities in the UK. There is something special about this seaside town that reminds me a bit of London. I've been a few times already whether, with my mom, my husband or friends and I loved it every time. Quite a few of you asked me for my recommendations so I've gathered my best addresses as well as a few tips in this post!
Hotels & accommodation
So far, I've stayed in three different hotels/bed & breakfast and I definitely have a favorite that I can't wait to visit again! The first time I stayed in town, I booked a room at the Brighton Hilton as it was pretty much the last hotel available in my price range. I figured that a Hilton would be a good hotel but we ended up having a rather mediocre experience. While the hotel is ideally situated, we had a room at the back of the building with absolutely no view except for the trash collectors and vents. The room didn't feel really modern and we got woken up multiple times a night by noise at the back of the building (either deliveries or trash). Breakfast was good but I vowed never to return!
The second hotel that I stayed at for just one night was the Jury's Inn near the train station. Well, I also was unimpressed by the hotel. While it is super convenient to park at the station during your stay (you don't need a car in Brighton and if you book in advance, this car park is really cost-effective!) I found the whole experience a bit underwhelming. The hotel is about 20min away from the town center which is not an issue during sunny days but when it's freezing cold at night, it becomes rather daunting! The room was standard but not incredible and the bathroom was really tiny. Jury's Inn has another hotel located on the seafront, that has a great car park and this is the place that I'll probably book next time I'm in Brighton!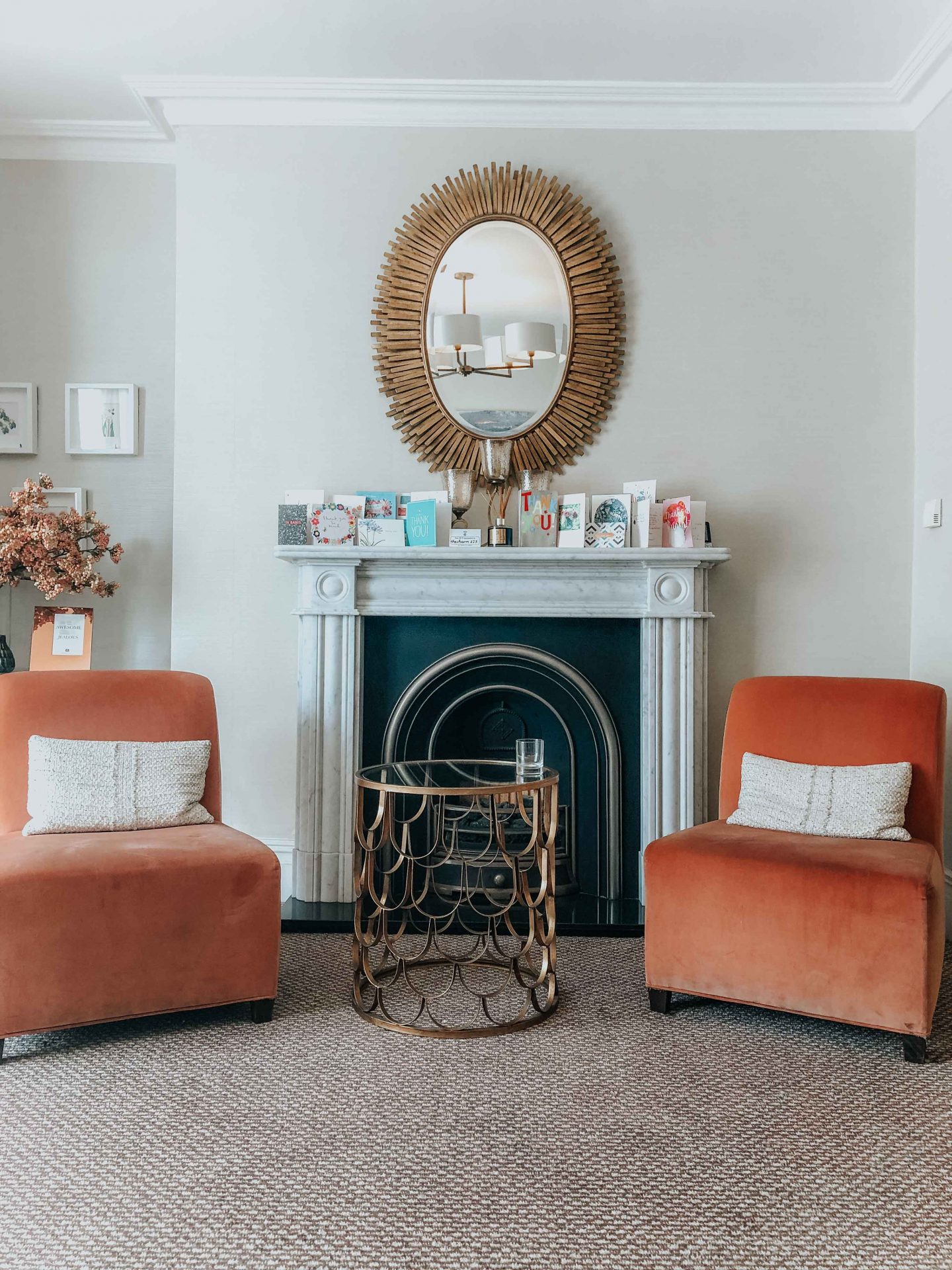 Finally, during my last stay, I booked the perfect accommodation. The Charm is a lovely bed & breakfast located just 10 min away from the city center. The decor is on point and the staff was amazing. Upon arrival, we were greeted by a glass of fresh lemonade and our room was ready earlier than usual. The bedroom was really spacious with a massive bed, a desk, a big closet as well as a sitting area. The marble bathroom was beautiful and everything looked super clean and new. But the one thing that we really loved was the breakfast. While they offer a beautiful buffet with pastries, yogurt, cereals & cheese, you could also order from a menu of hot food including eggs benedict, full English breakfast, and poached eggs. We just loved it and totally plan to stay there again next time we're in town. Parking can be a bit tricky and expensive in the area but we managed to find a great spot right away!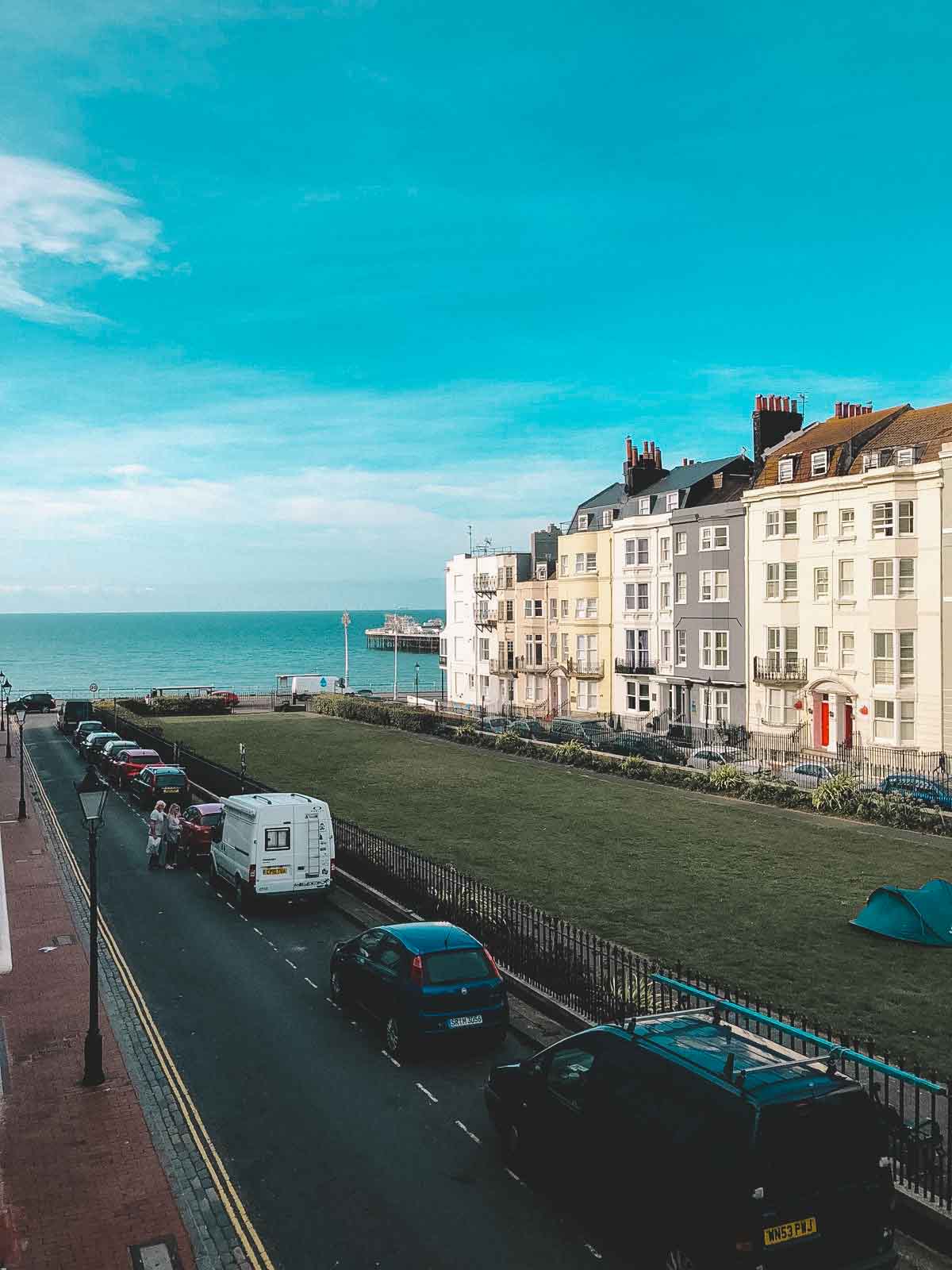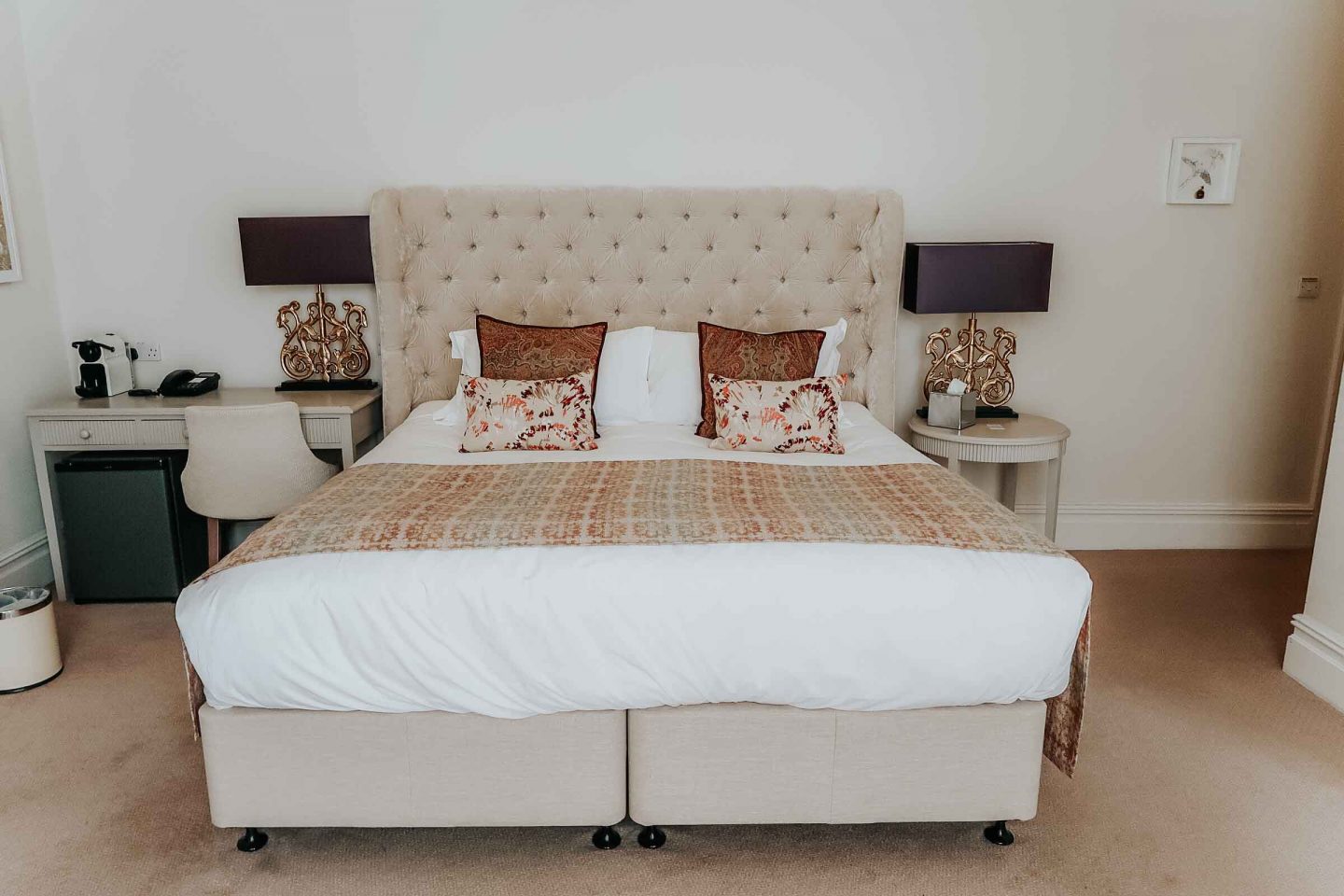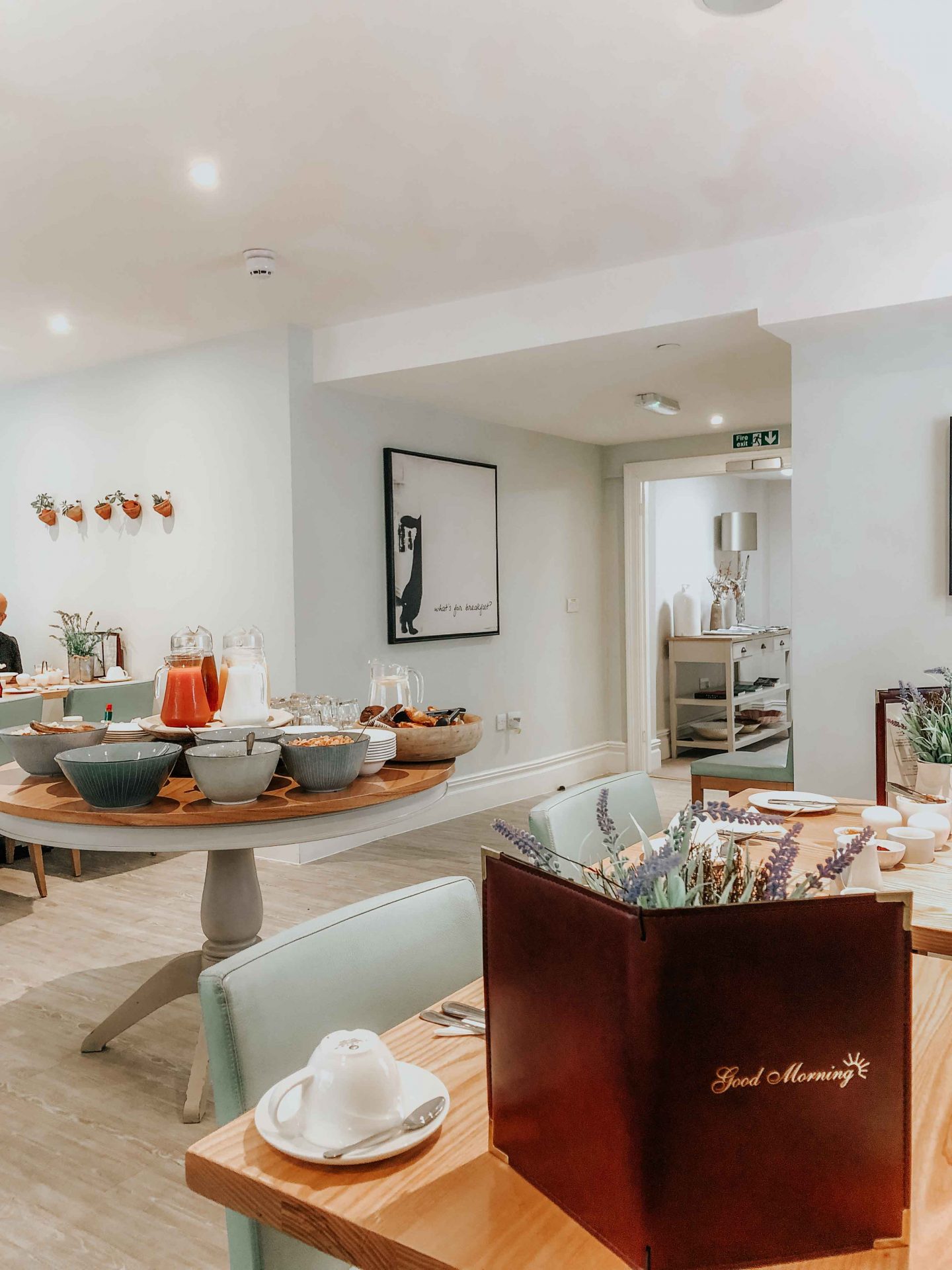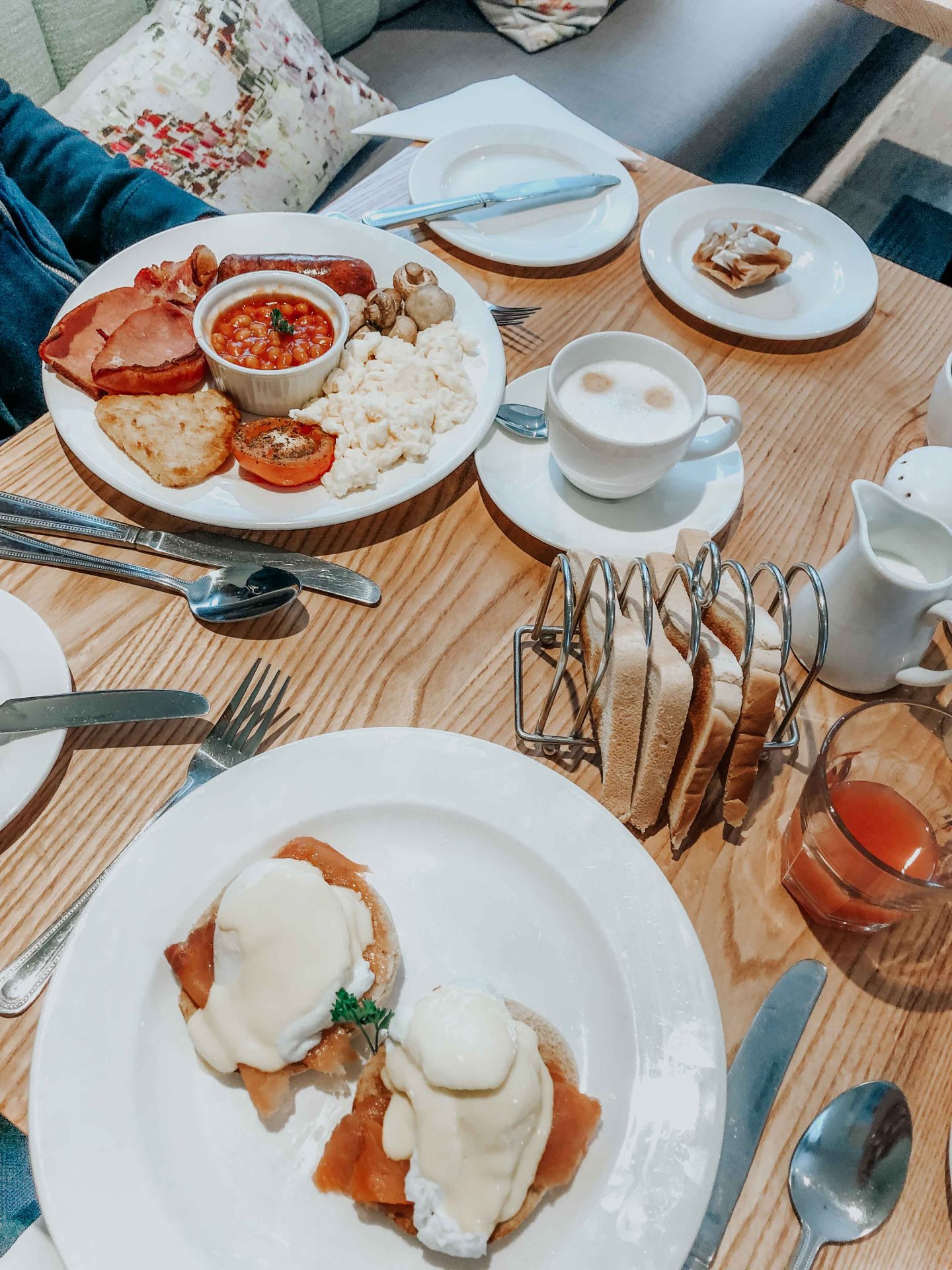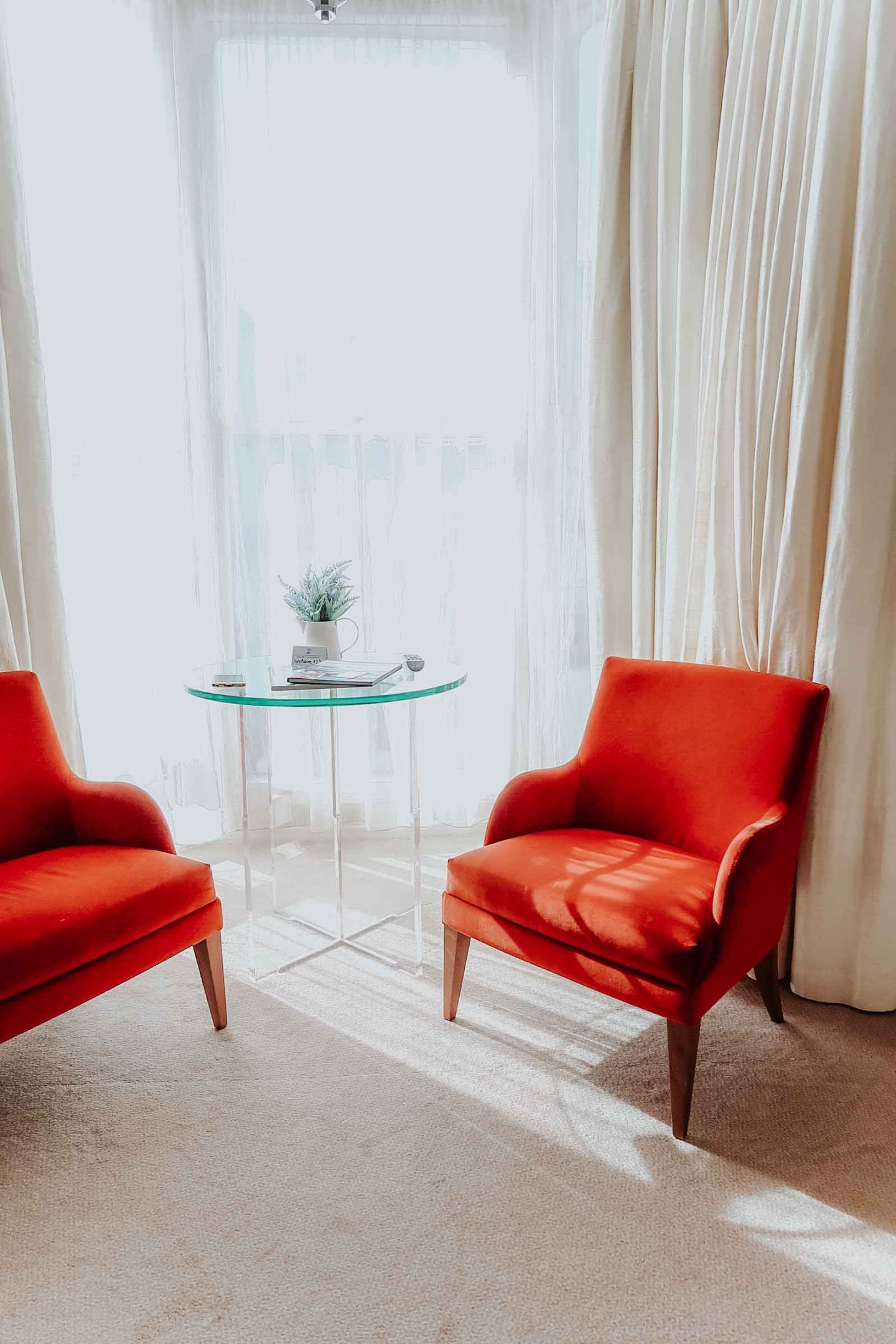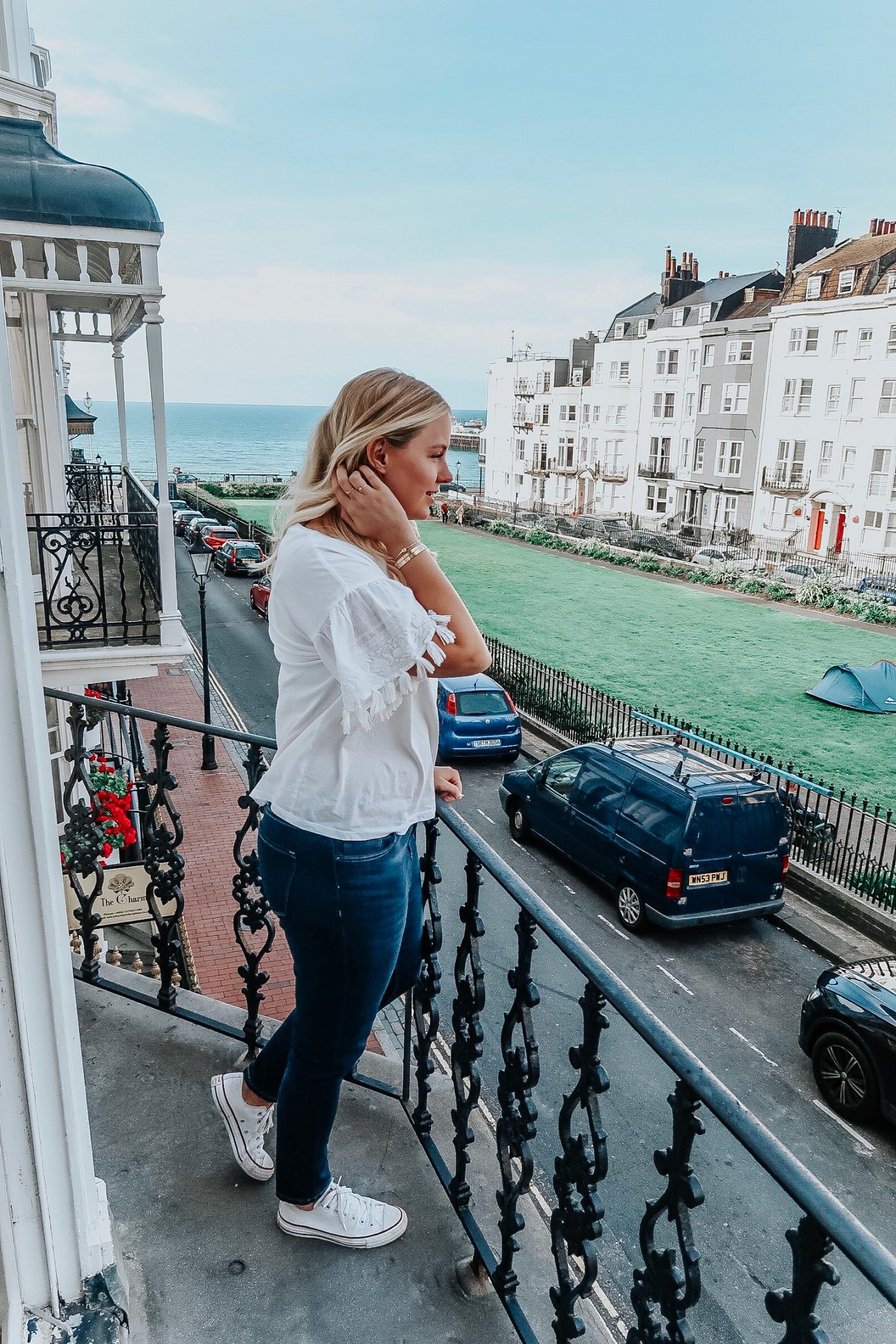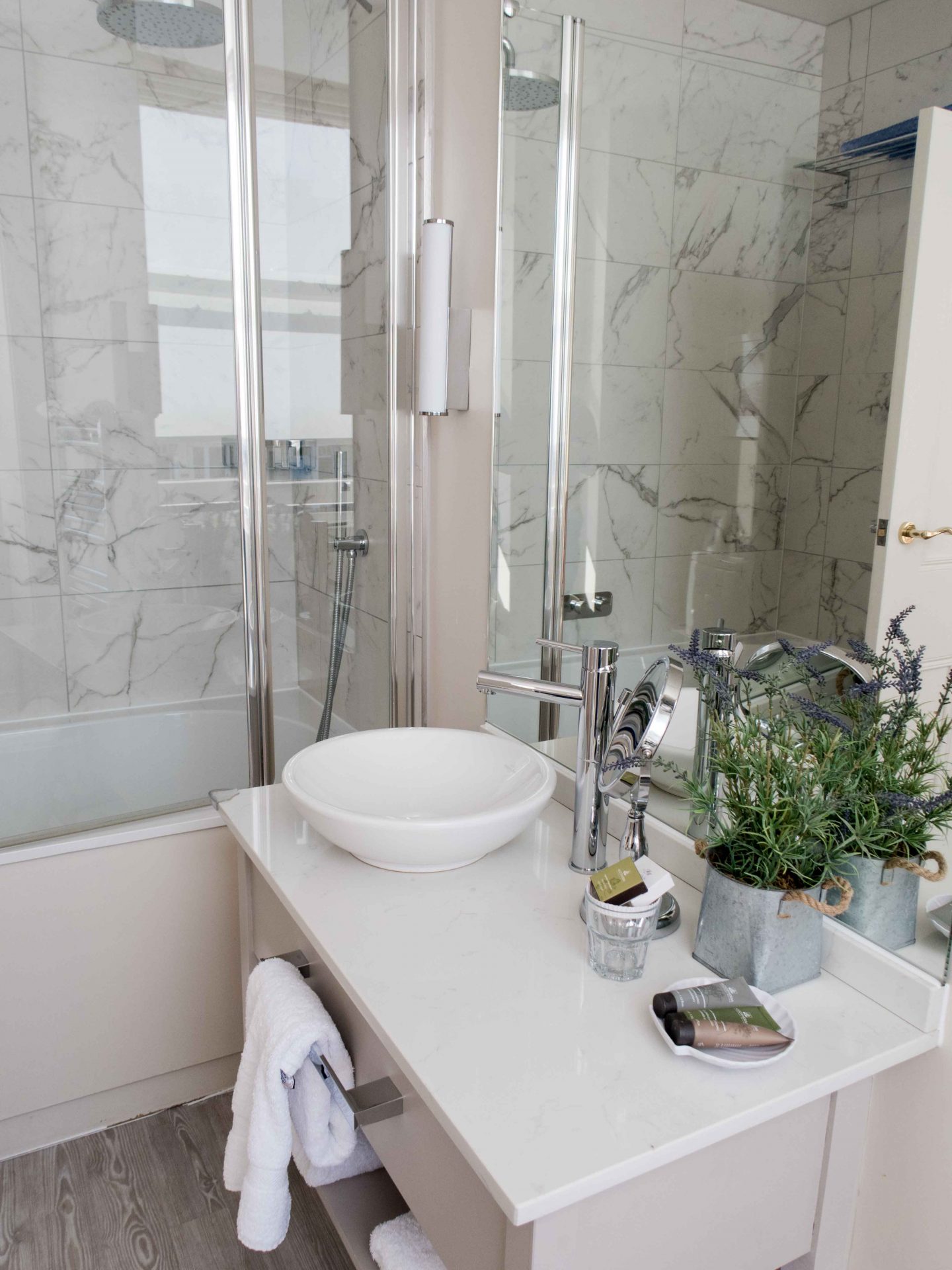 Pubs & bars
My favorite thing to do in the UK is stopping at pubs for drinks & bites along the day. Lucky for me, Brighton has a ton of lovely bars & pubs where grabbing a cold beer during summer is a must. During winter, I like to cozy up inside by the fire with vodka & tonic or a cocktail. I love William the Fourth, a beautiful bar that serves great food but also offers a wide range of beers, local or not. The Black Lion, located near the Seafront, has a great black & white photobooth inside which is just too fun to resist. The White Rabbit is one of my favorites in the lanes. It is decorated around Alice's white rabbit so of course, I am in love! If you love cocktails, you'll love Seven Stars. They make their own infused gins and can create something delicious for you in minutes! Finally, if you're feeling a bit fancy, I highly suggest stopping by the Grand Brighton for cocktails. This gorgeous hotel always has a cozy yet elegant atmosphere at the bar and they sometimes have a pianist playing which truly feels magical.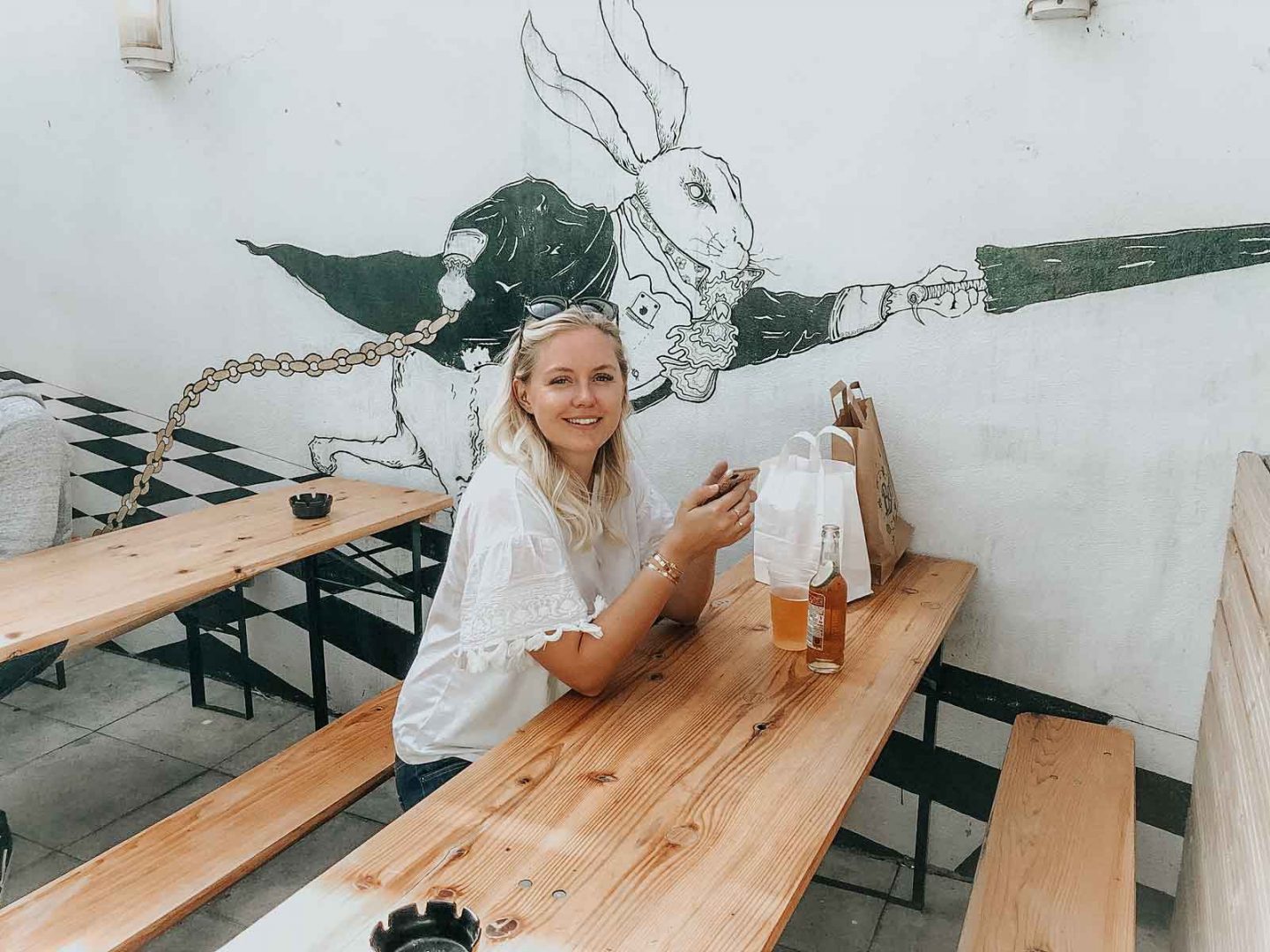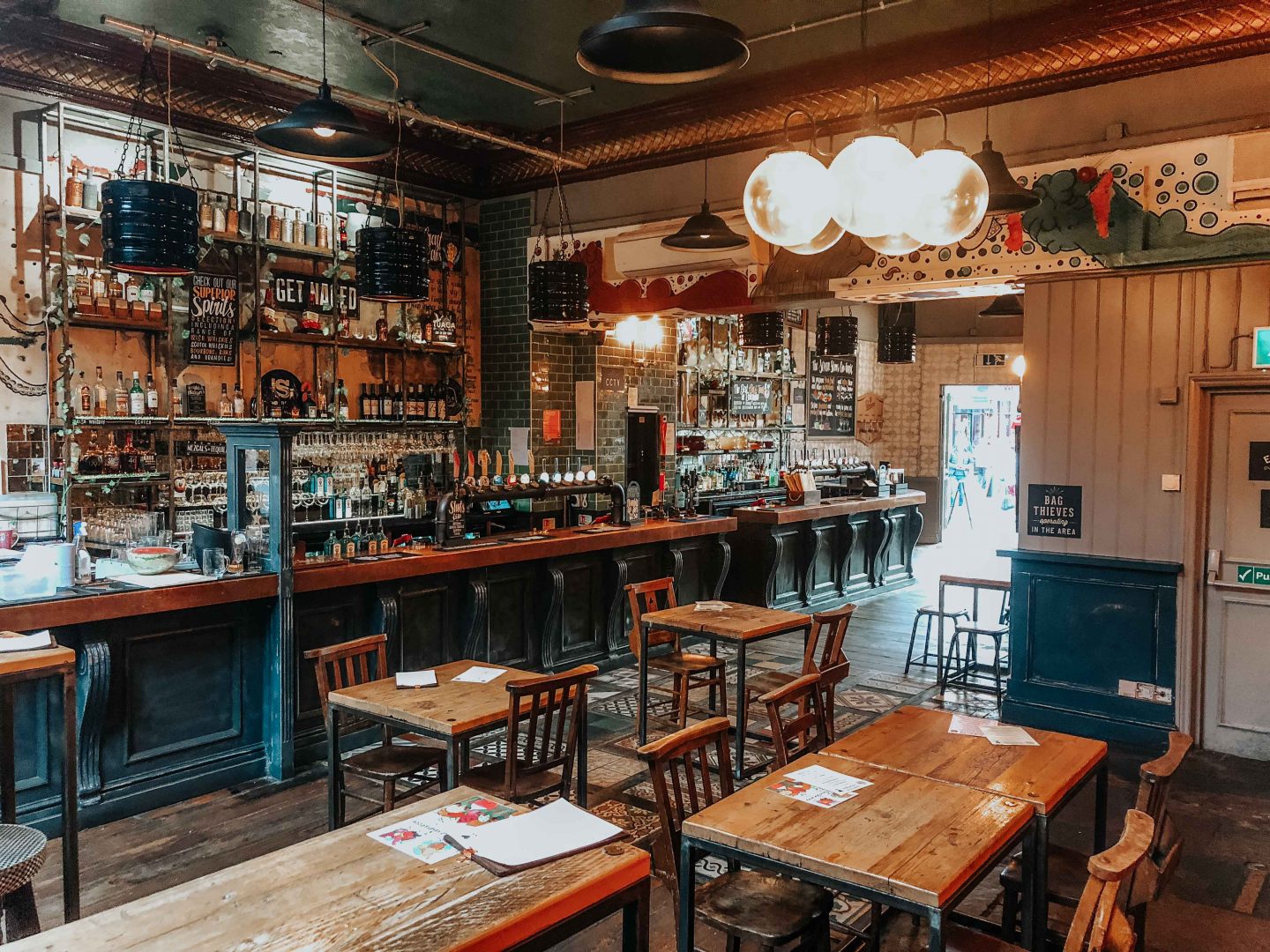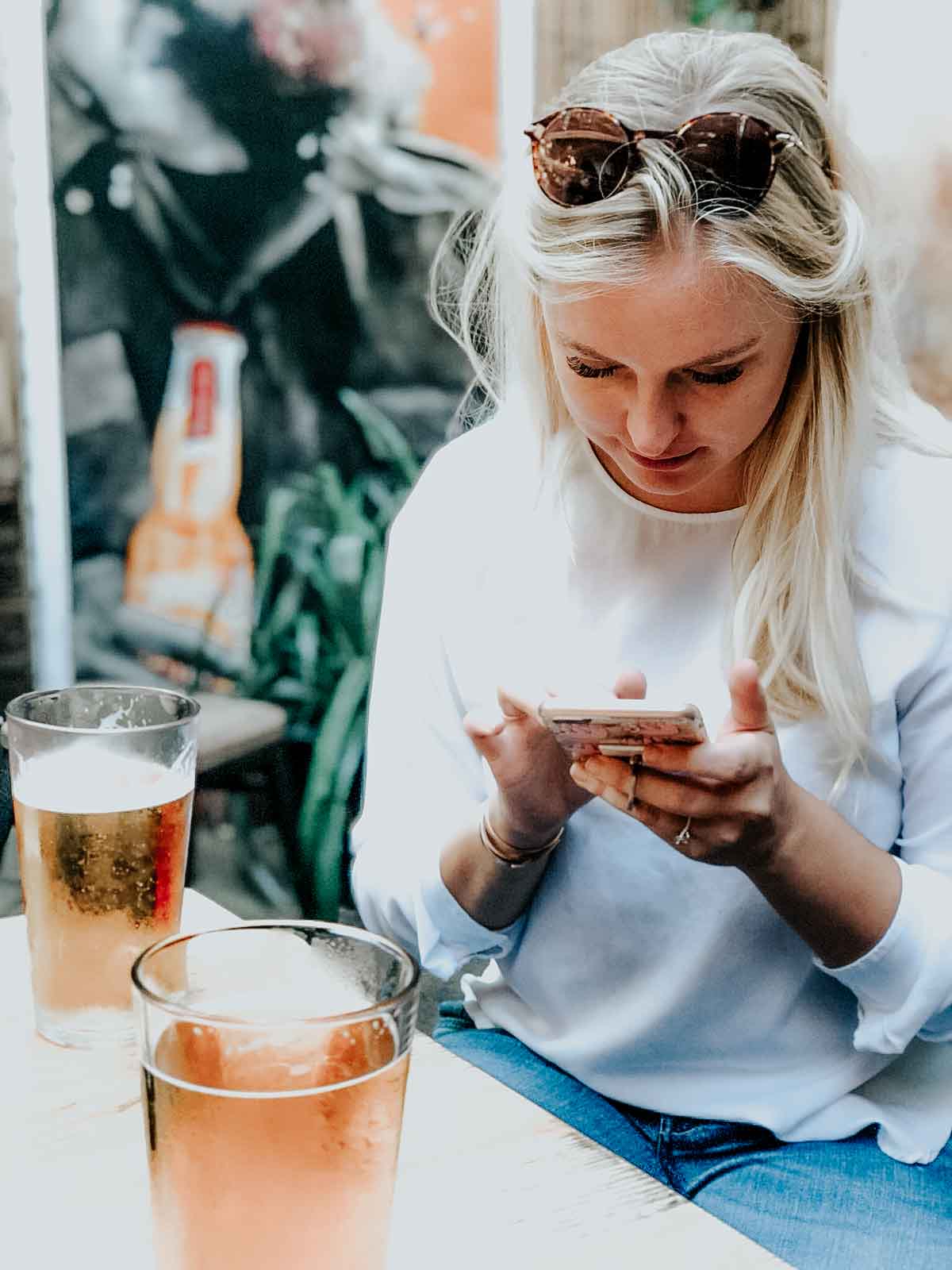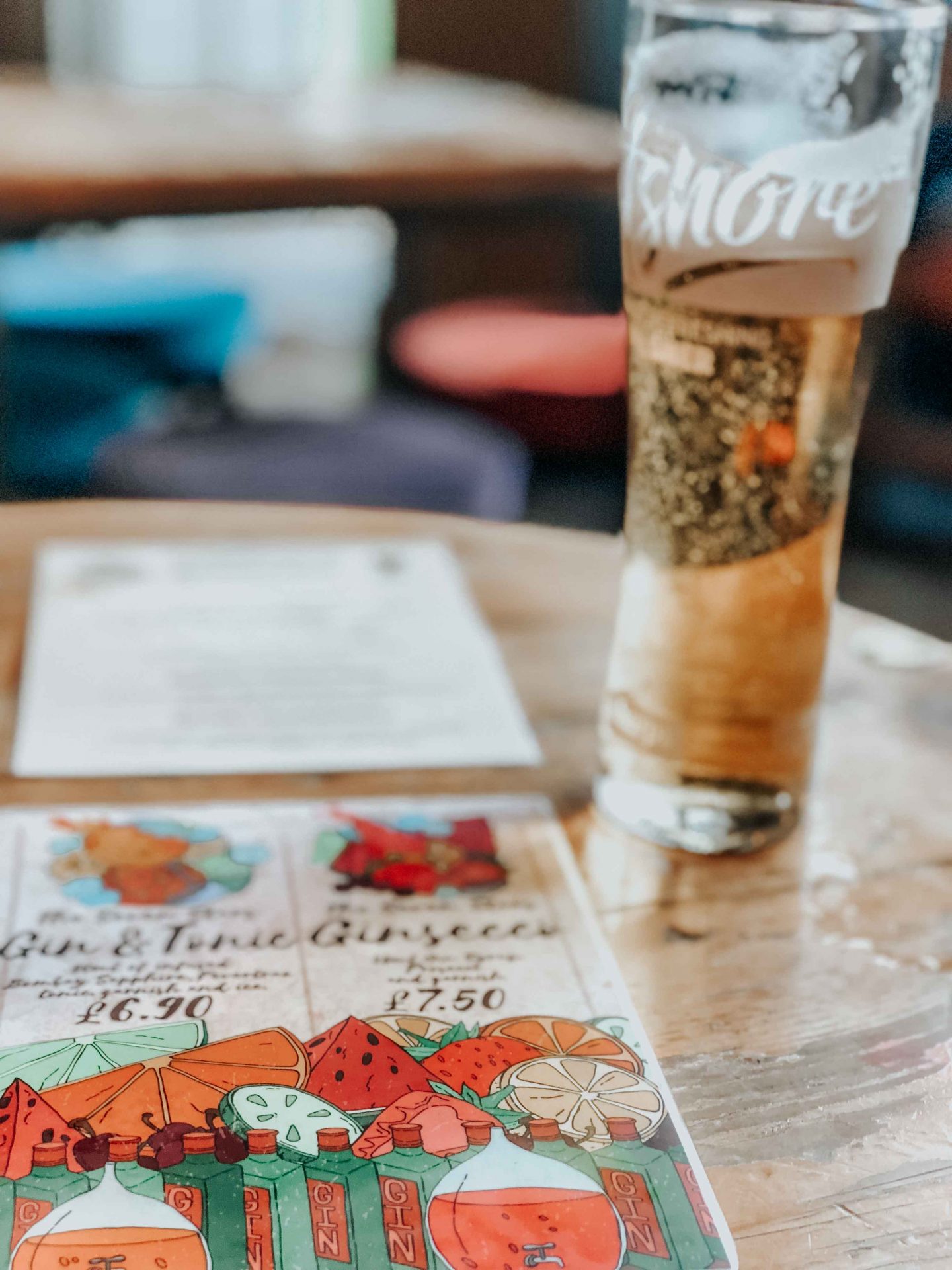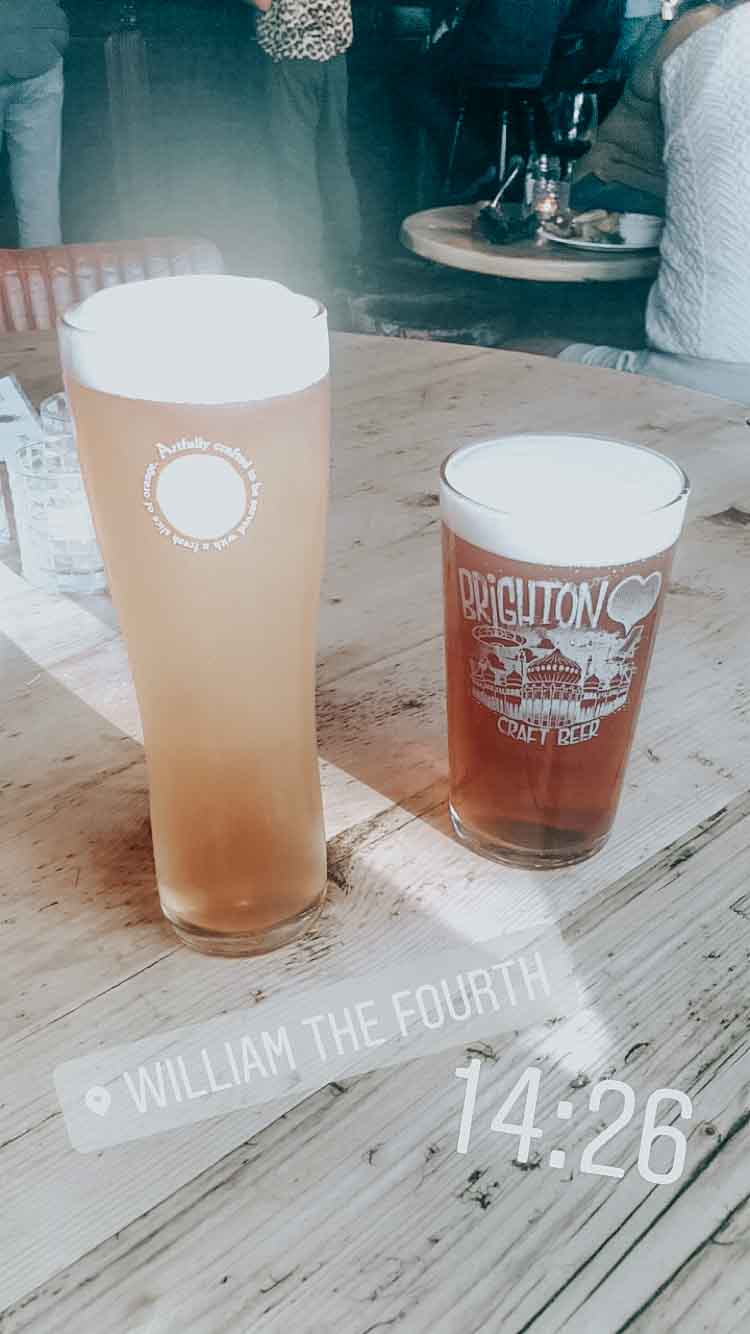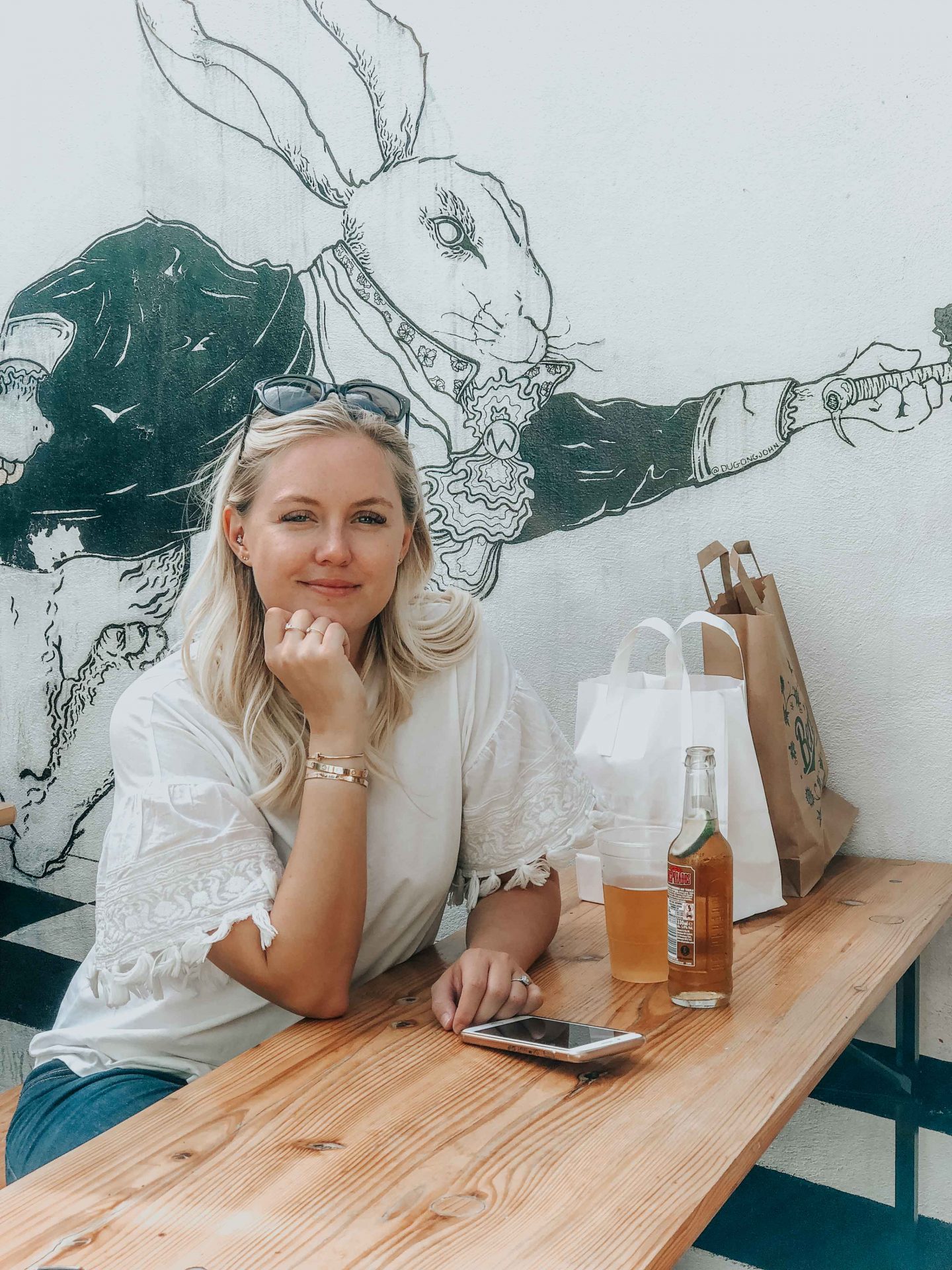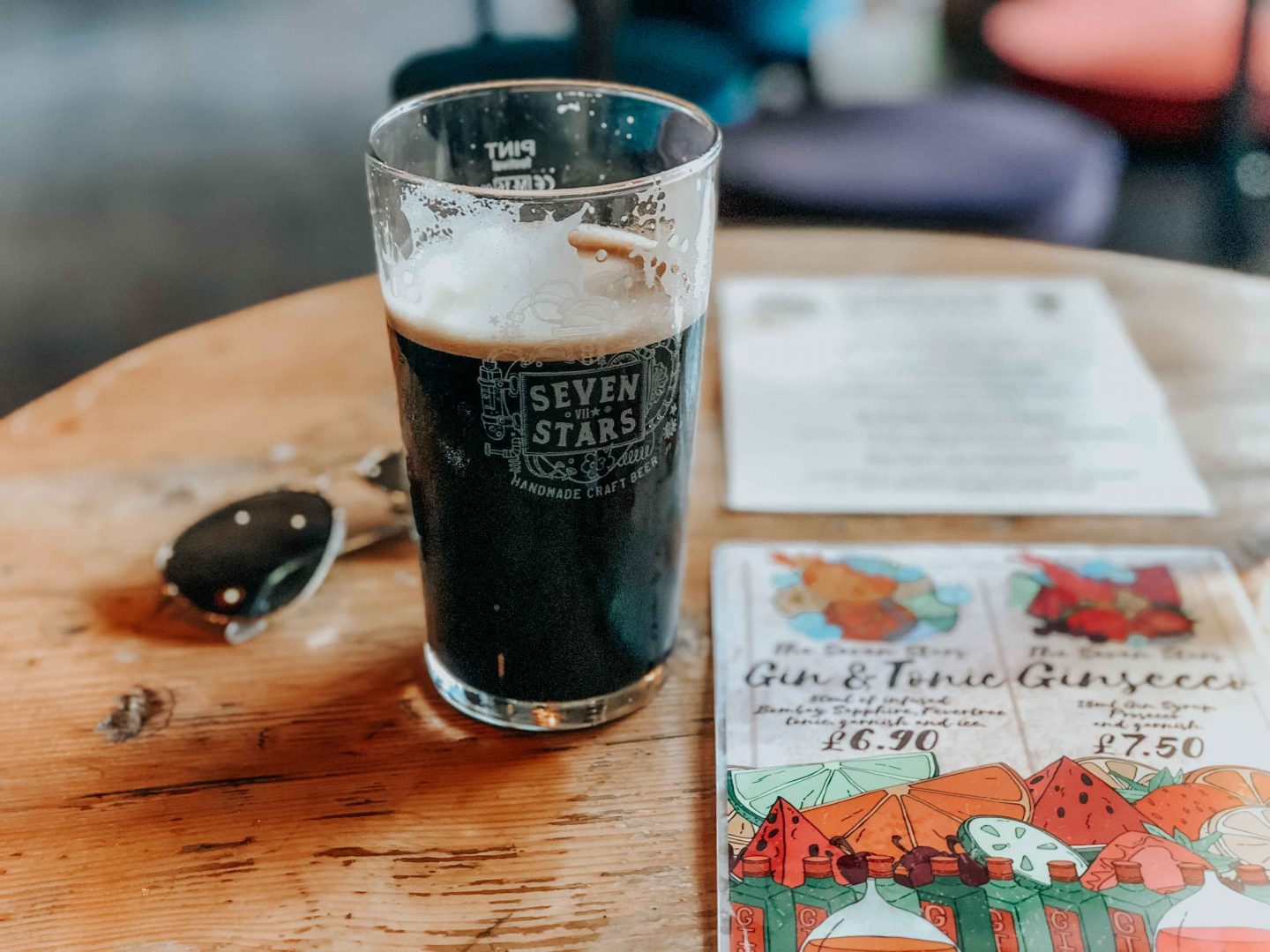 Food
The food scene in Brighton is fun, original and always good! I've tried a bit of everything, from spicy Mexican dishes to traditional pub meals & chain restaurants but I have a few favorites. While Jamie's Italian restaurants can be found all over the UK, I simply love them! I grew up watching Jamie's show on TV so it really has a special place in my heart. I love their pasta & pizza and I always get a bottle of Peroni when I am there. Last time, we tried the Coal Shed, which was really different for us but perfect for a date night. The decor is gorgeous and the food was amazing. For brunch, I love Bill's which, again, is a chain restaurant but since we don't have it in Belgium, I love to indulge when I am overseas! I always get one of their juices as well as their fluffy pancakes! Fatto a mano is great for pizza while Dos Sombreros is my favorite for Mexican food. For sushi, I like Moshimo, a cool restaurant that also serve other Japanse dishes. Finally, Foodilic is amazing if you're vegetarian or vegan. They have a buffet to choose from at lunch and everything is delicious.
If you're feeling a bit hungry during the day, I highly recommend Dum Dum for delicious donuts. Visiting the Pier is always fun to find crepes, churros or donuts. I also like the Flour Pot for pastries and Gelato Gusto for ice creams.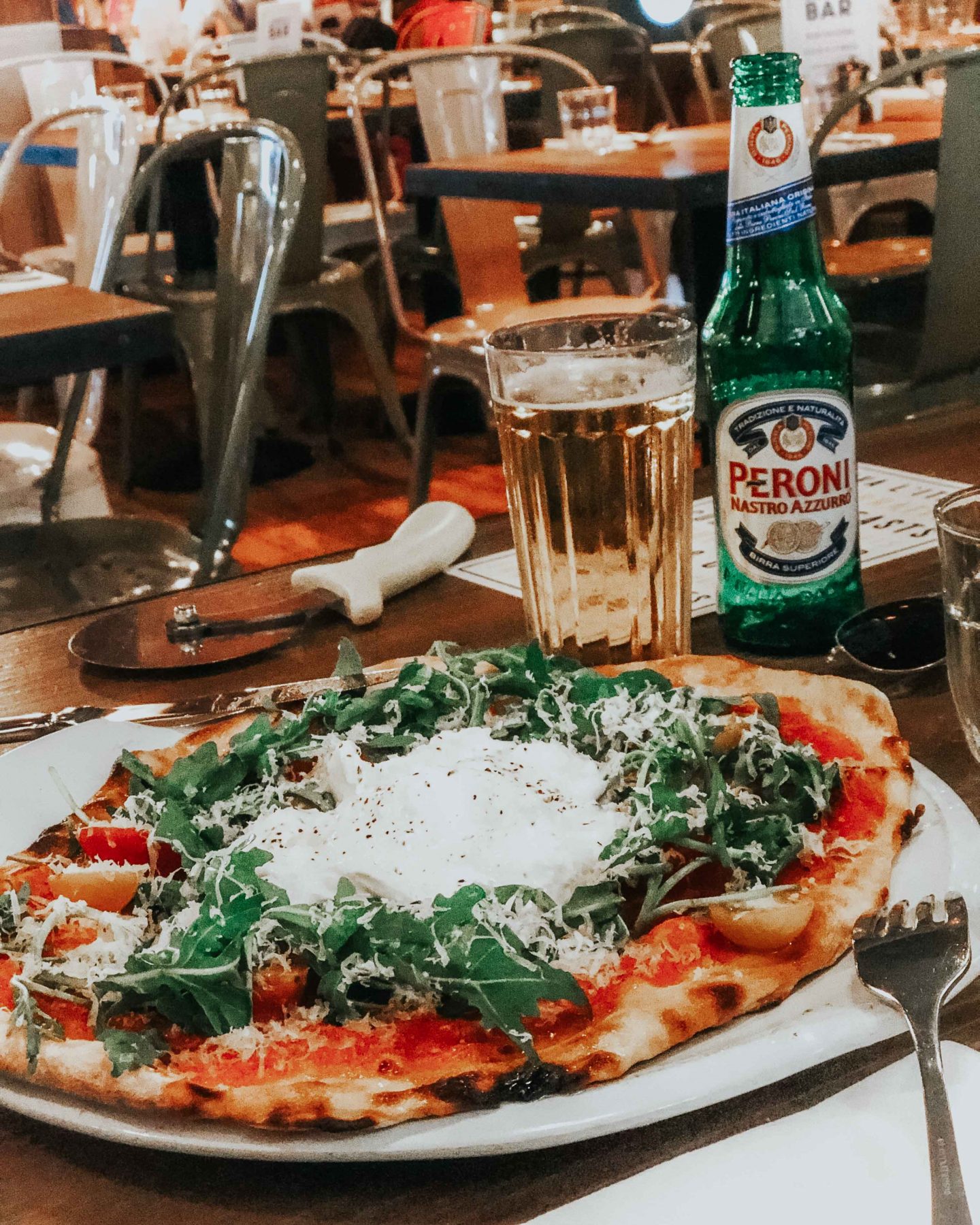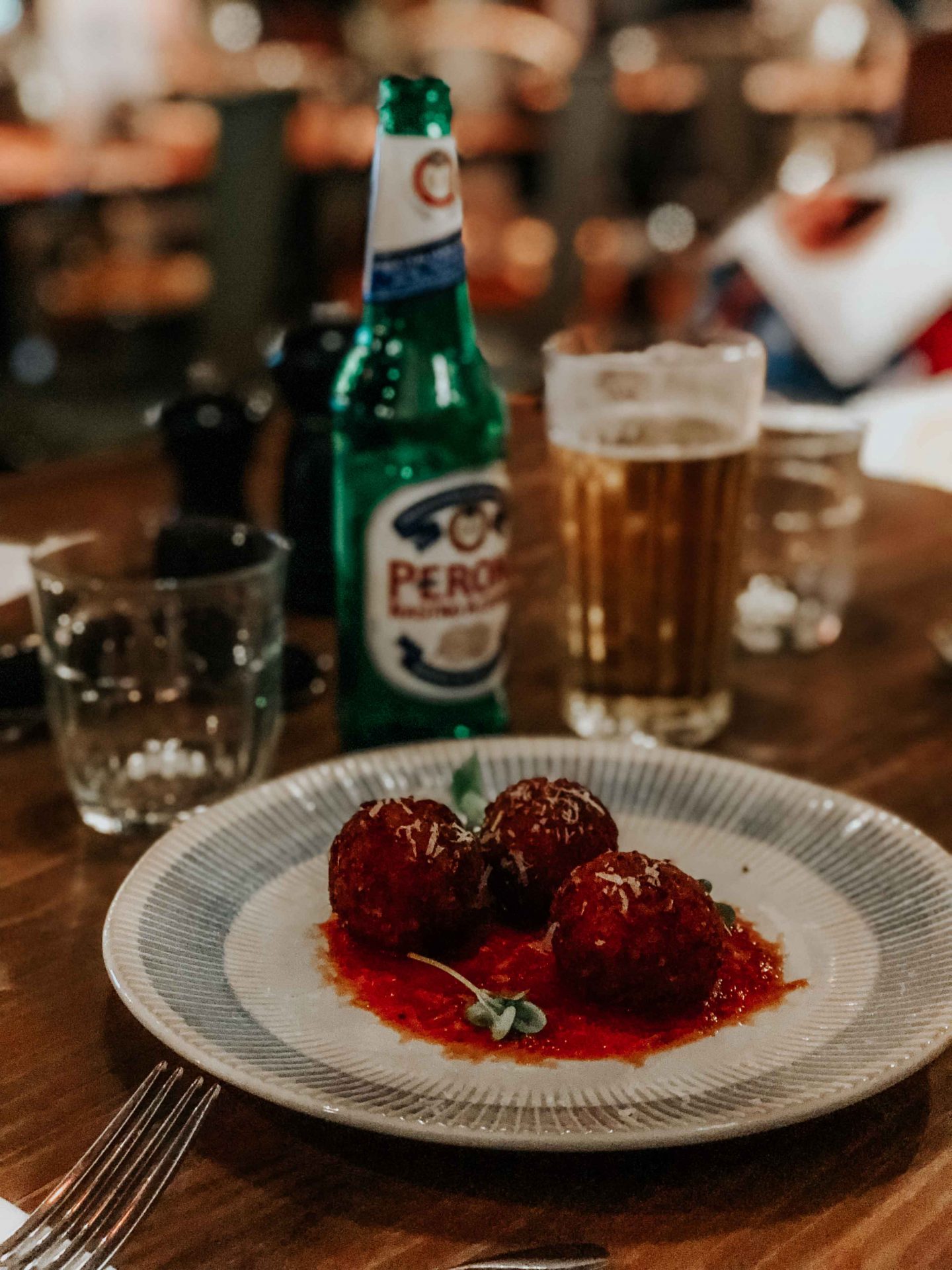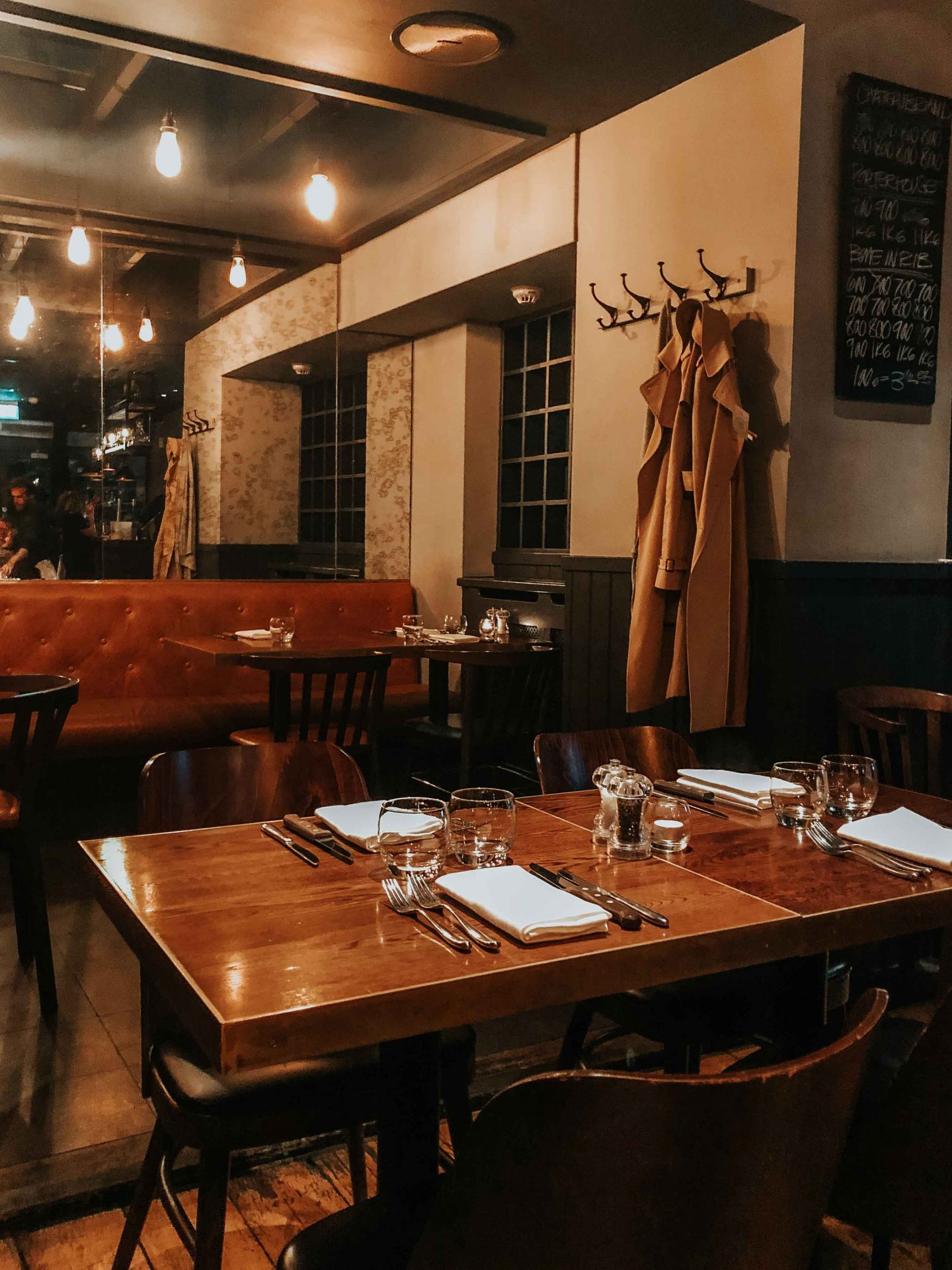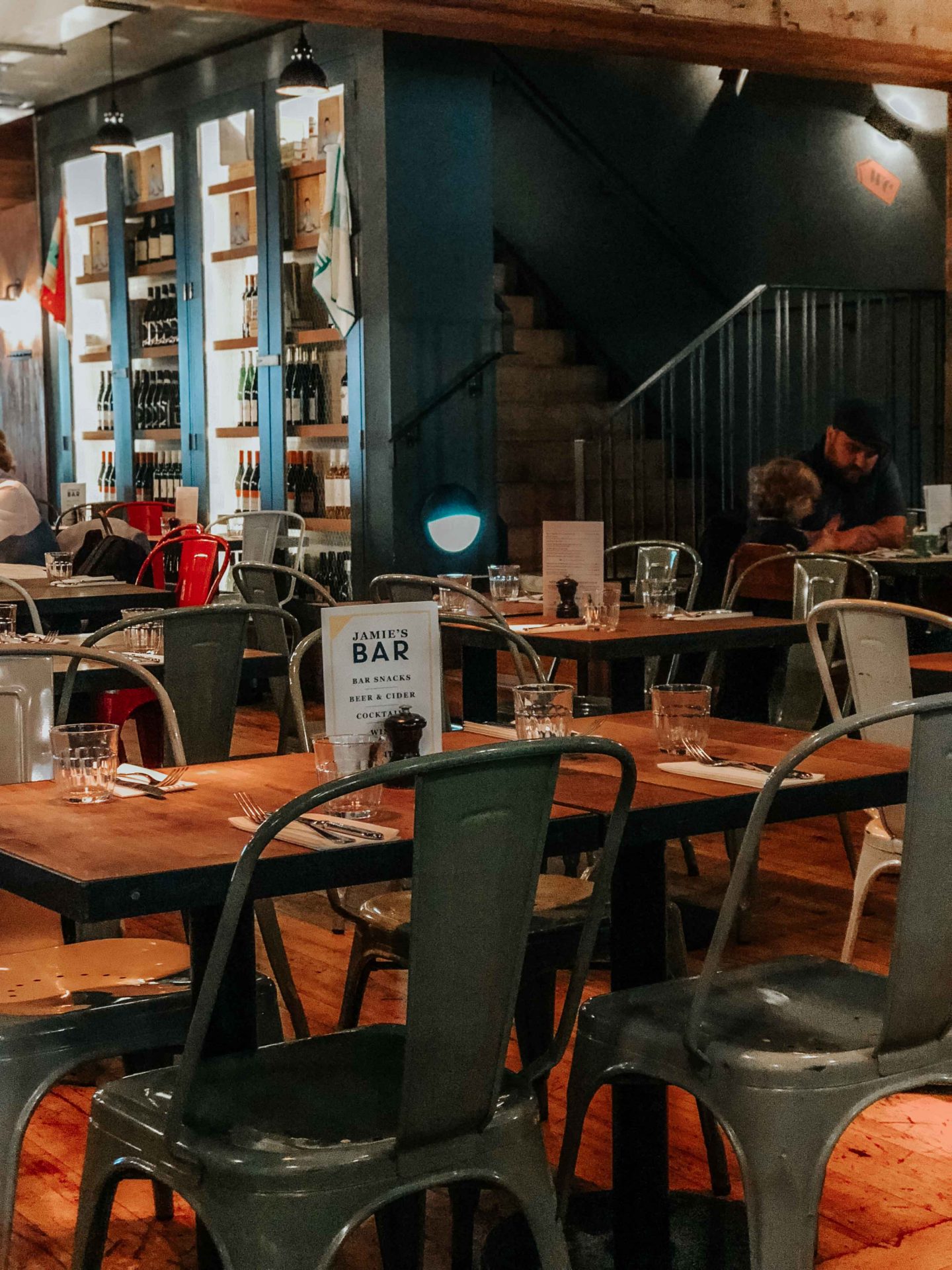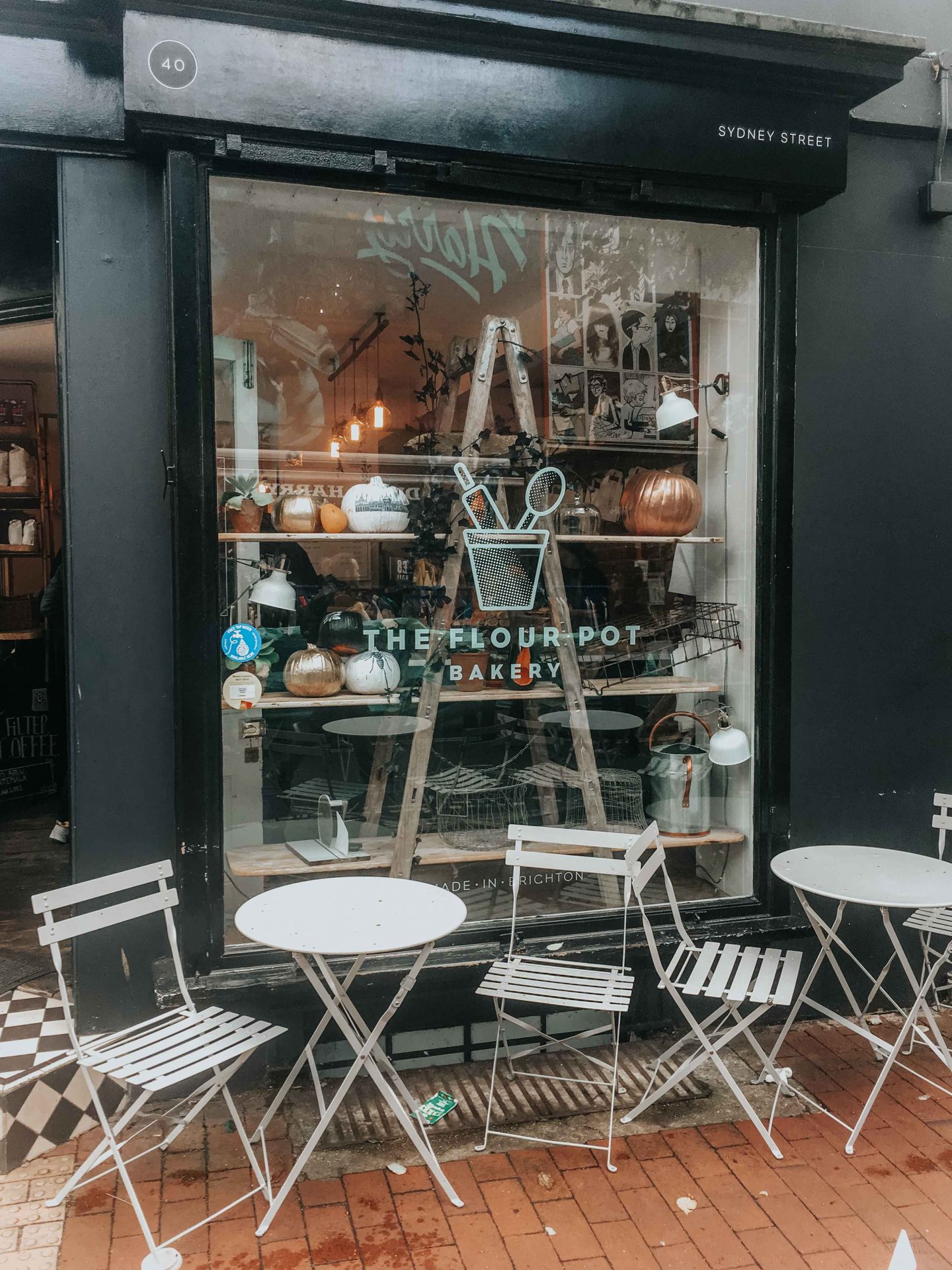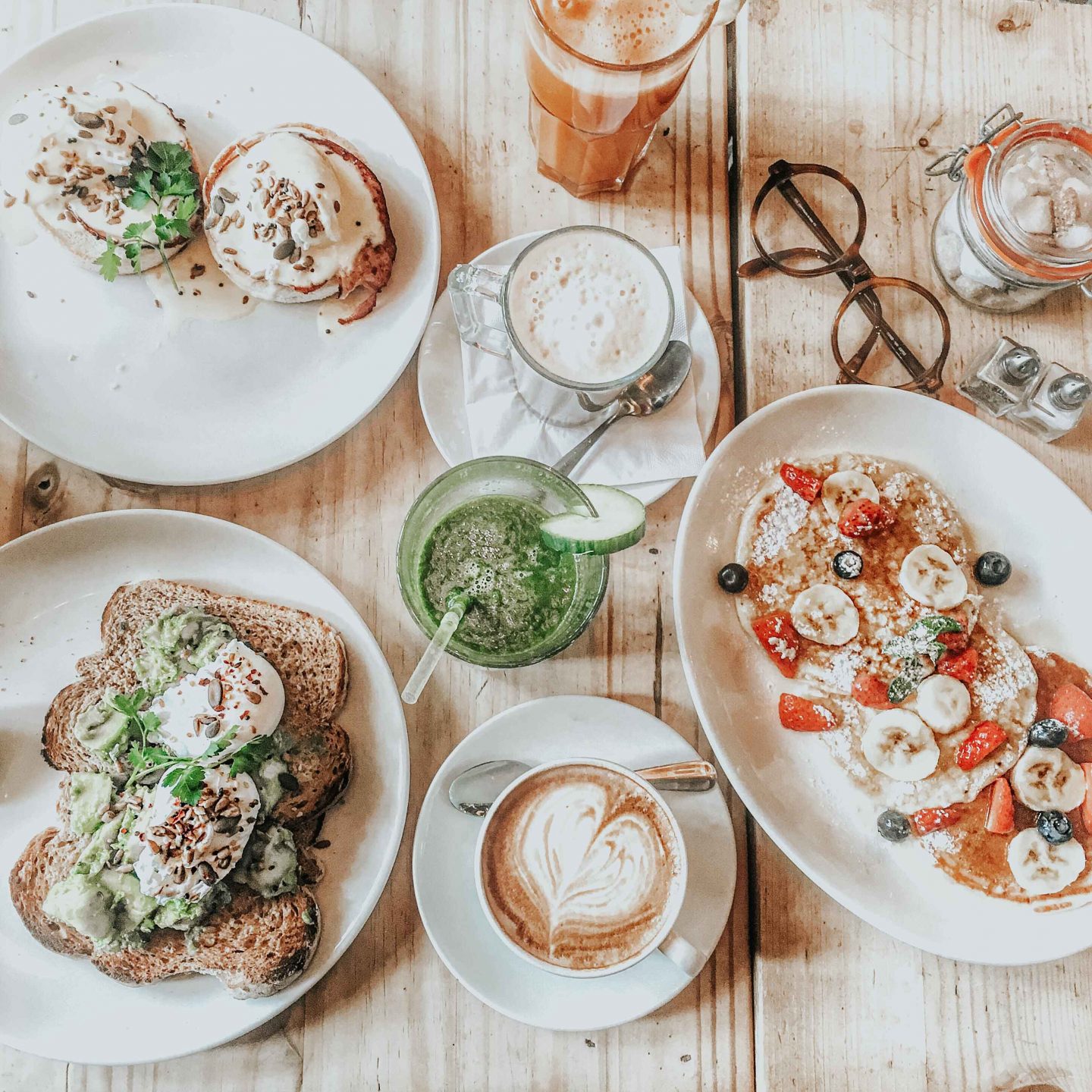 Things to do
The thing about Brighton is that they're always something to do. If it's a beautiful sunny day, I like to walk on the beach, play the penny machines at the Pier and sip a cup of coffee in the Pavillion Gardens. This building is truly unique and worth a visit. There isn't anything really extraordinary to see inside but it's a part of the city's history and I found it fun & interesting. I also love thrift shopping in town but I also always stop by high street shops that we don't have here in Belgium like Topshop & Homesense.