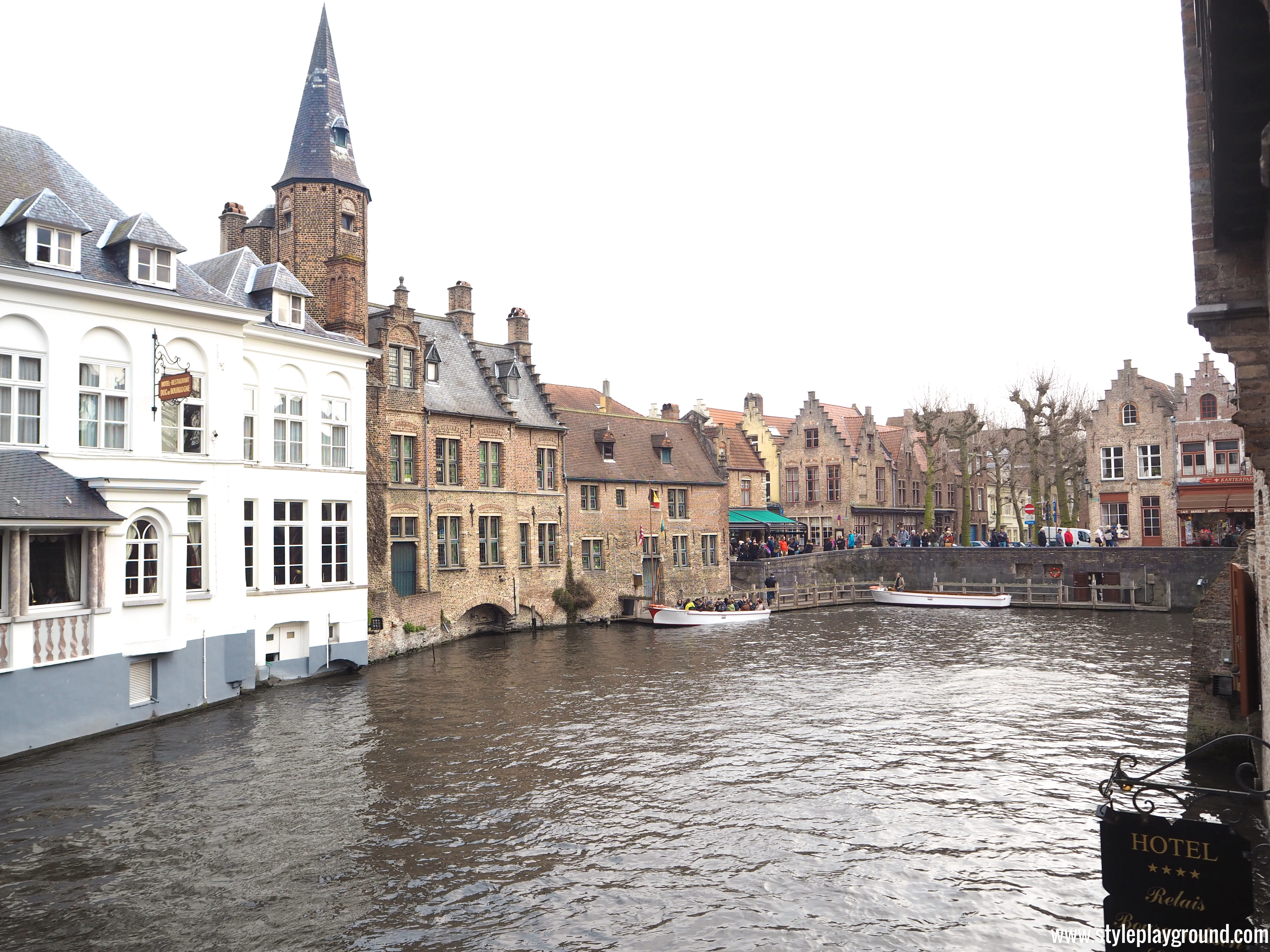 Last weekend, I headed off to Bruges for a relaxing weekend with Disney. I was so happy to finally discover the city and I really enjoyed my time there. Of course, Disney had a lot of fun planned for us to make us feel like true Cinderella. We had a manicure & a makeup session with MAC planned for us & we then headed out to dinner in a horse carriage, talk about a fairy tale! Since I loved the city so much, I decided to do a little photo diary with you & share a couple of tips and recommendations with you along the way, hope you'll enjoy!
The city
Bruges is a stunning little city. Built around canals, it feels a bit like Venice and a lot like Cambridge. The architecture is totally unique and reflects the Belgian style perfectly. There are a couple of big places, like the Markt, that feels very touristy, but once you start to walk around, you'll discover less crowded areas that are just as pretty. I came from Brussels by car but didn't use it a single time during my stay. It's very easy & quick to get around the city by foot and honestly, it's the best way to discover hidden gems. One thing though, make sure to pack flats as all the streets and sidewalks are made of cobblestones!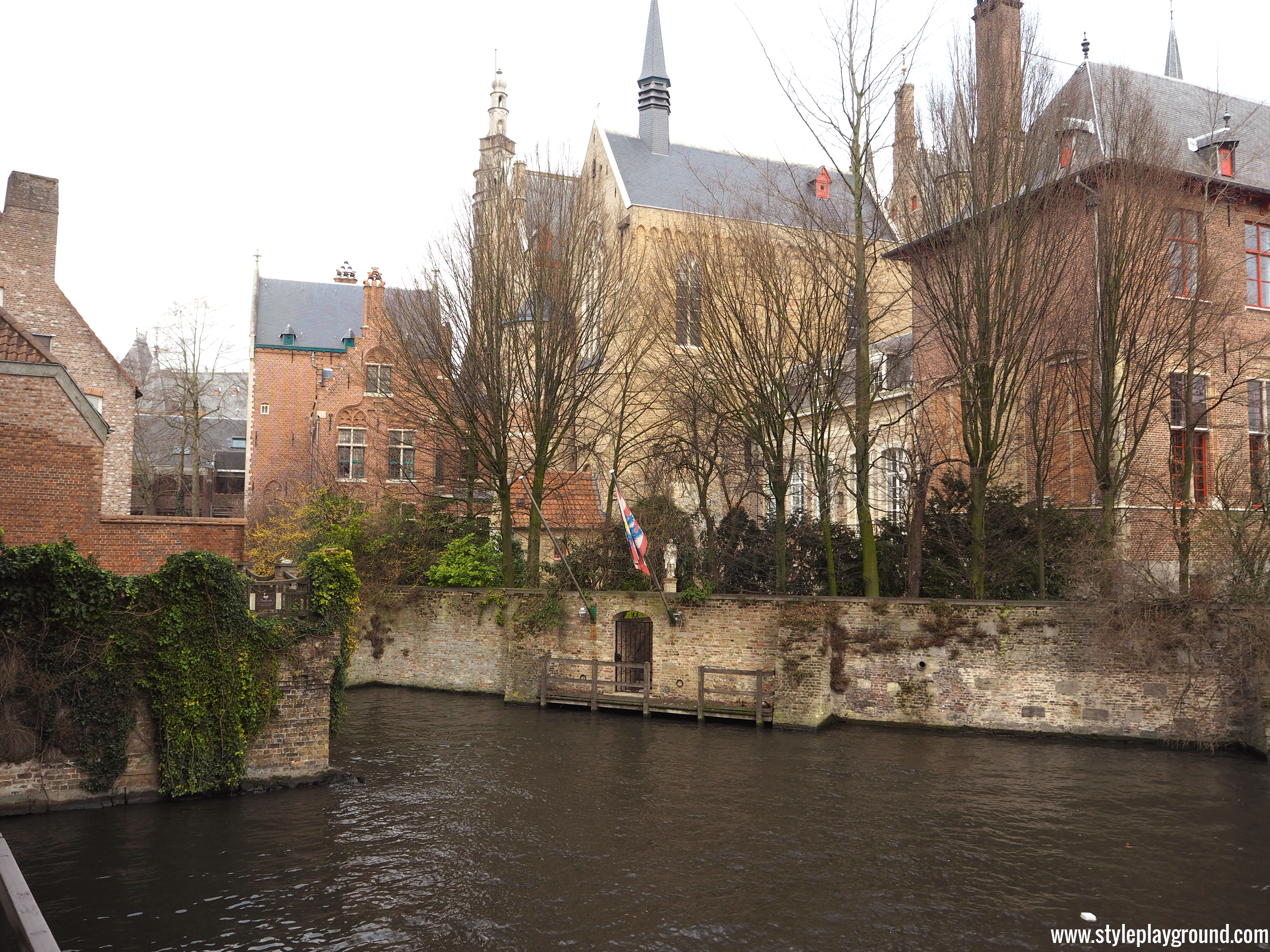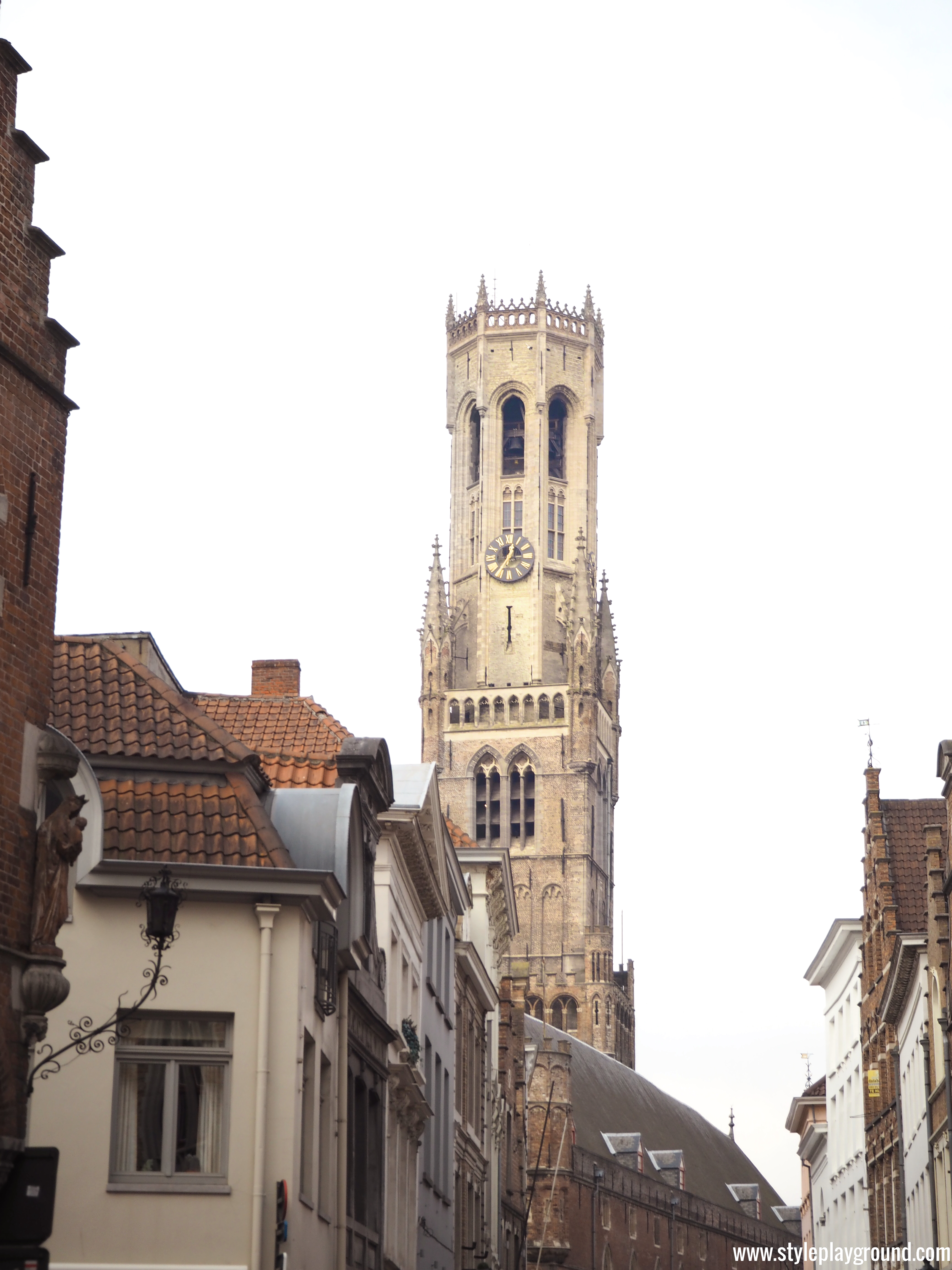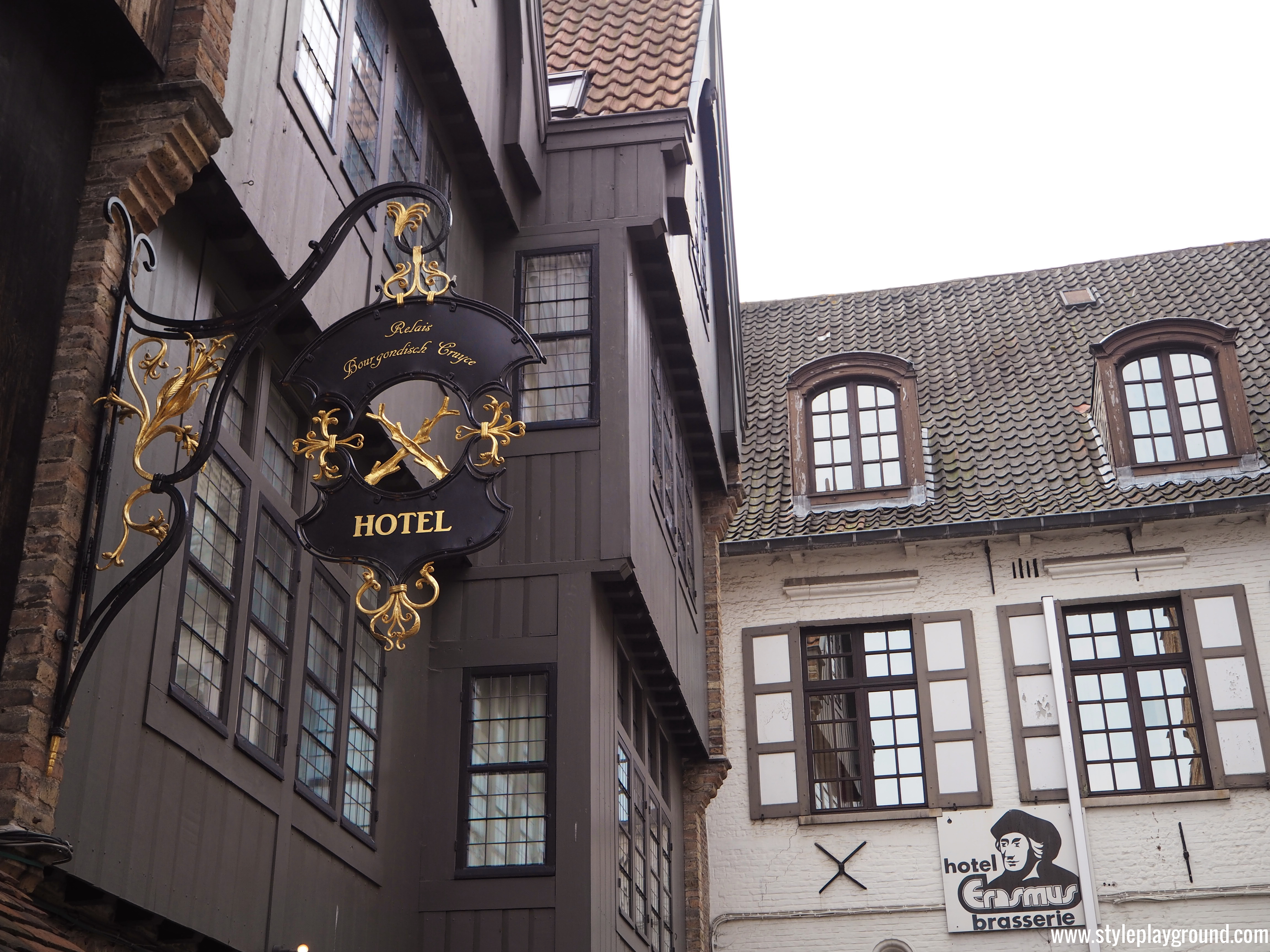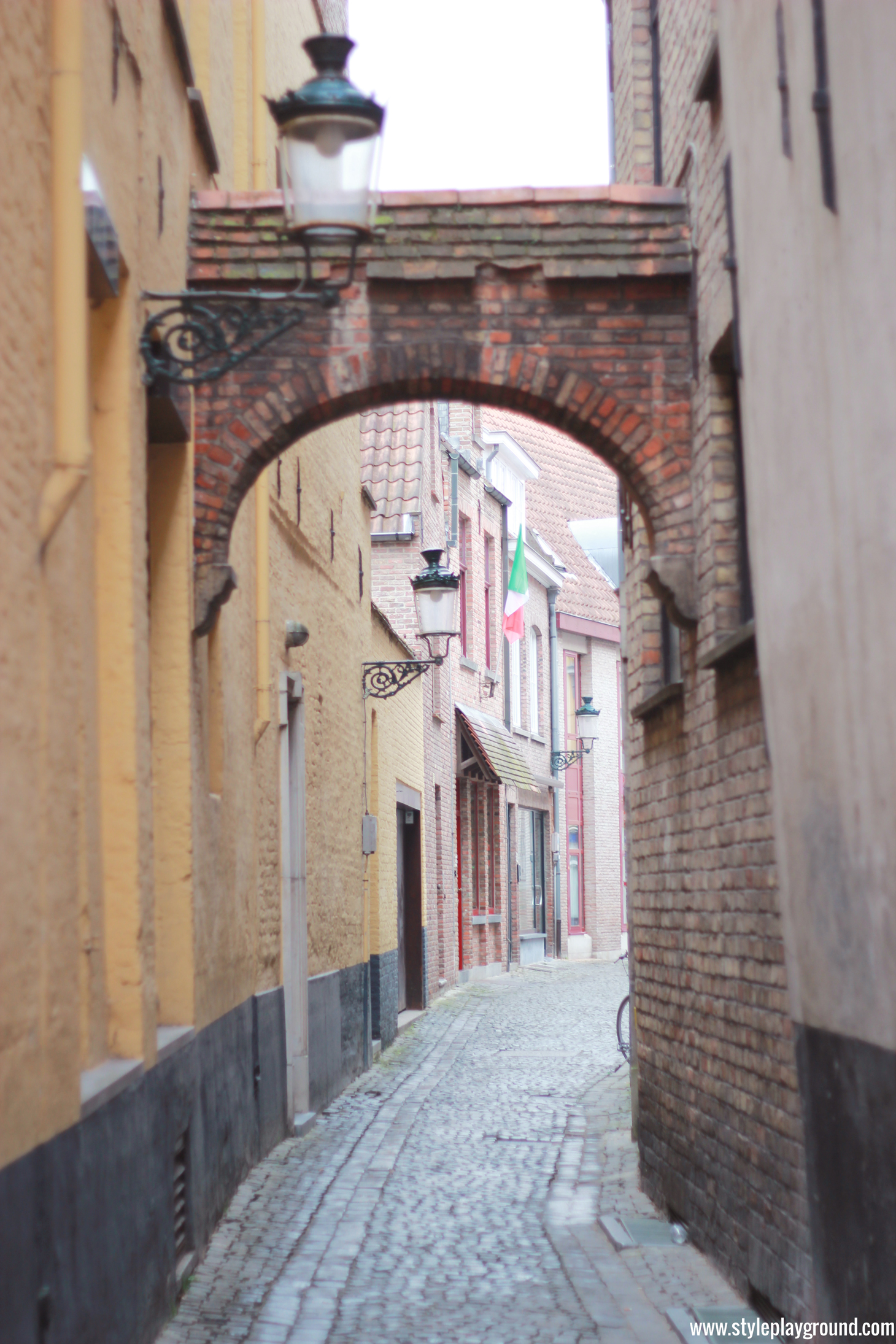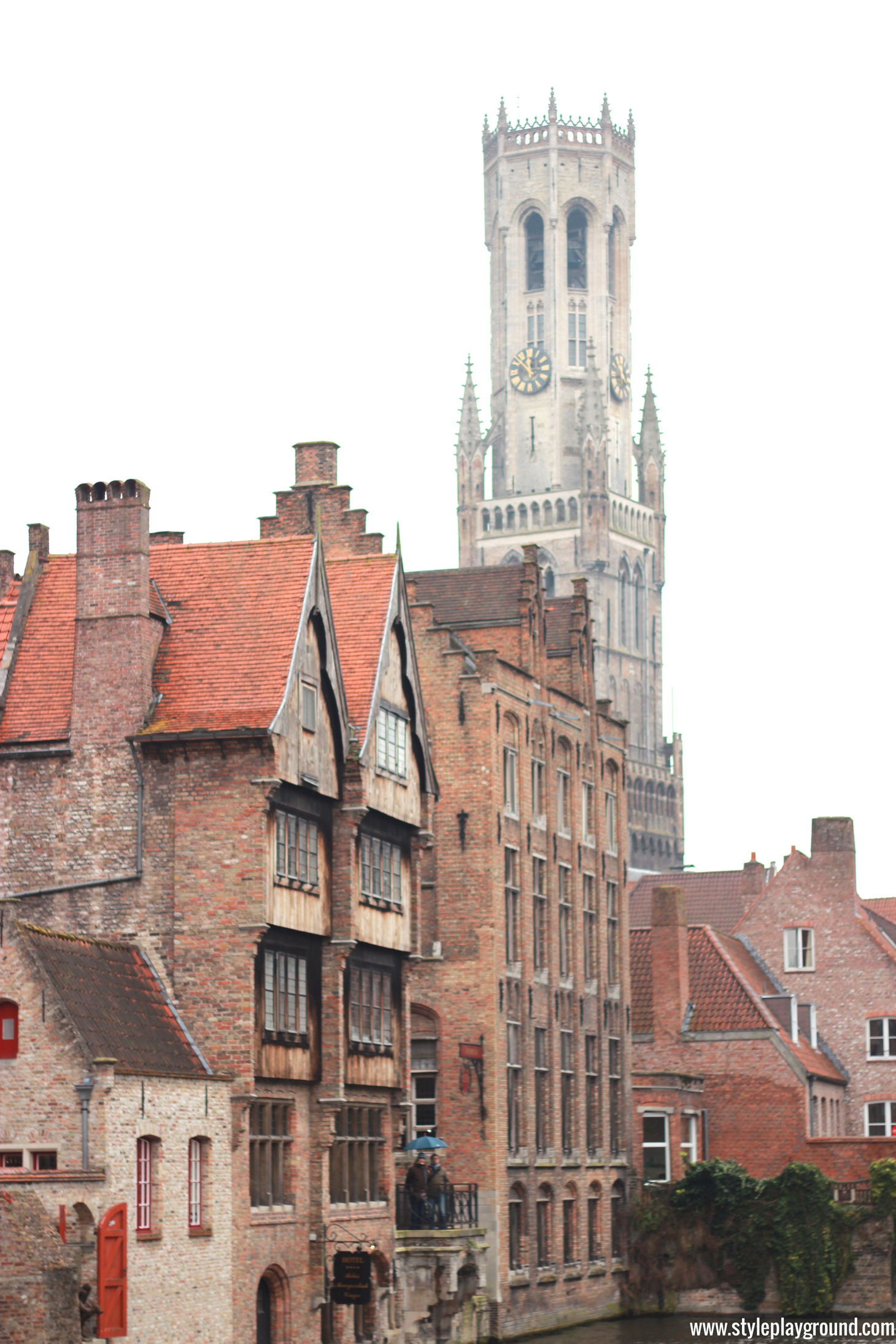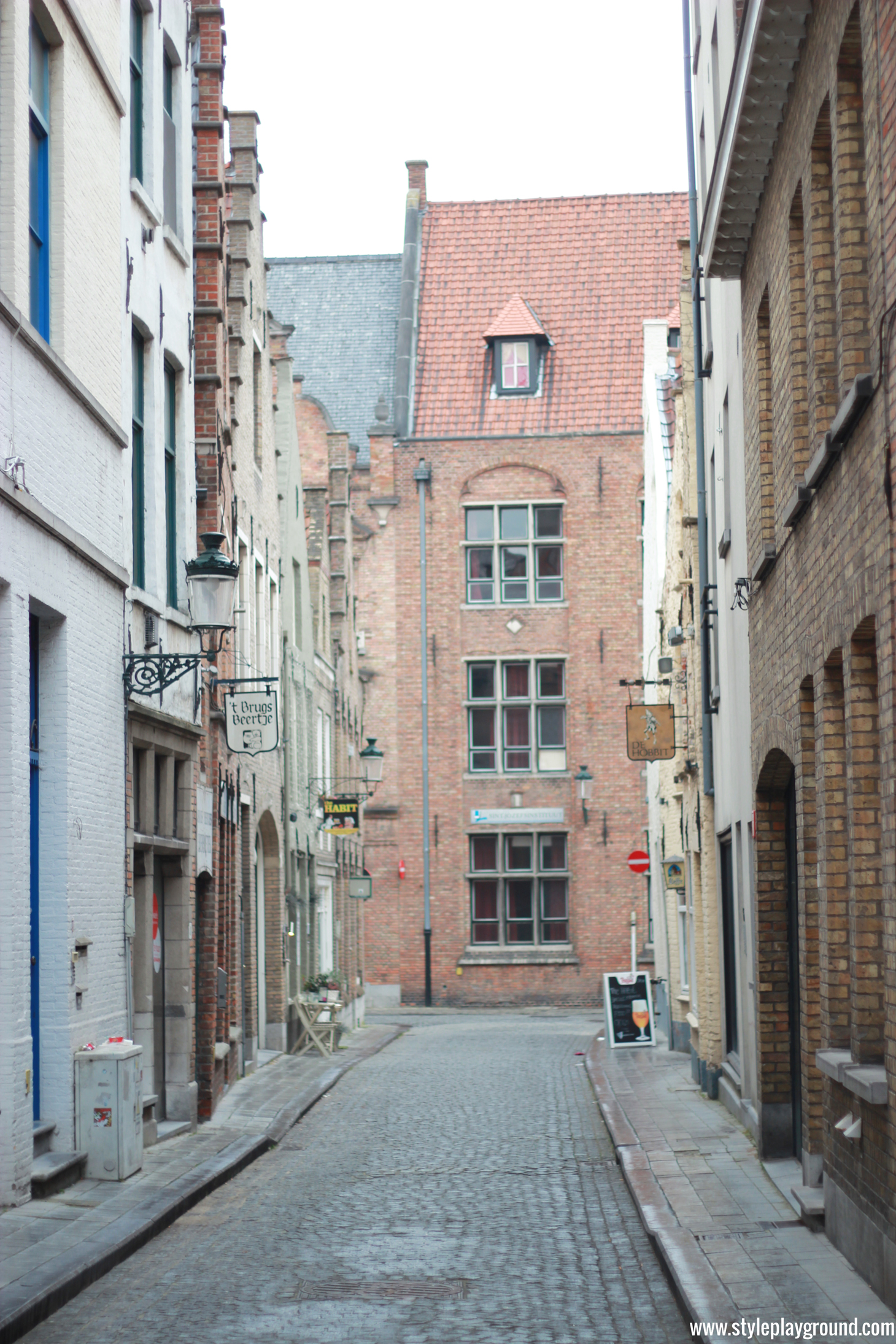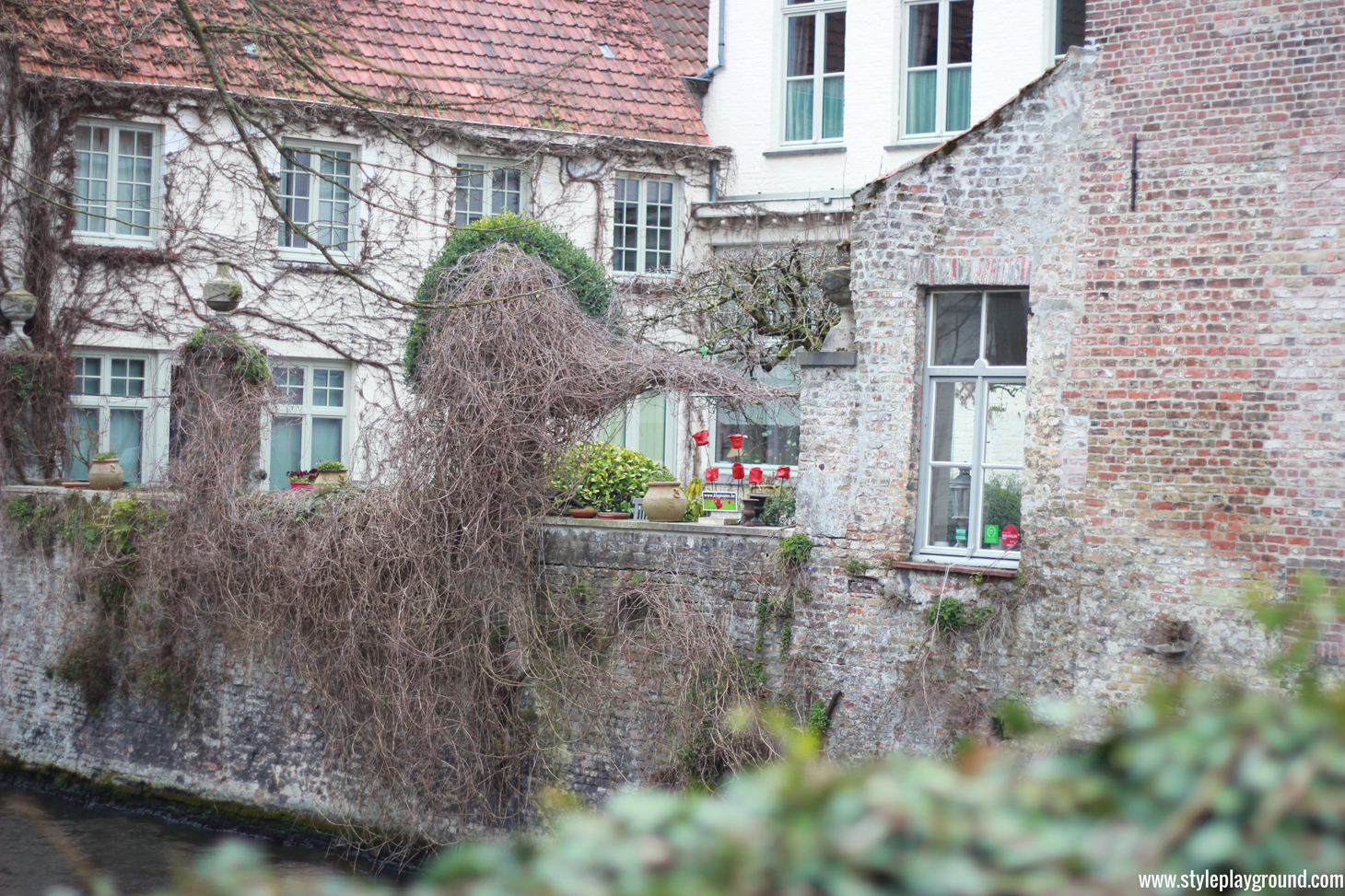 The accommodation
We stayed at the beautiful 4 stars hotel 'De Tuilereen' located right in the heart of the city. While I didn't take any photos of our bedroom, you'll discover it in this video. We also shot a couple of outfit posts inside the hotel and these are coming up on the blog later on this week! The decor in our hotel reminded me a lot of Victorian houses in London. It was a beautiful mix of antique furniture, beautiful flower arrangements and carefully picked luxury touches. Our bedroom was fairly big with two queen sized beds and a full marble bathroom. The hotel also offers a little spa area, with a pool and a sauna. While I didn't had a chance to try it, my best friend did and she assured me that it was positively dreamy. The breakfast was one of the high points of this trip. Served everyday from 7 till 10, it consists in a buffet filled with sweet and savoury treats. Think fresh fruits, scrambled eggs and homemade pancakes, yum!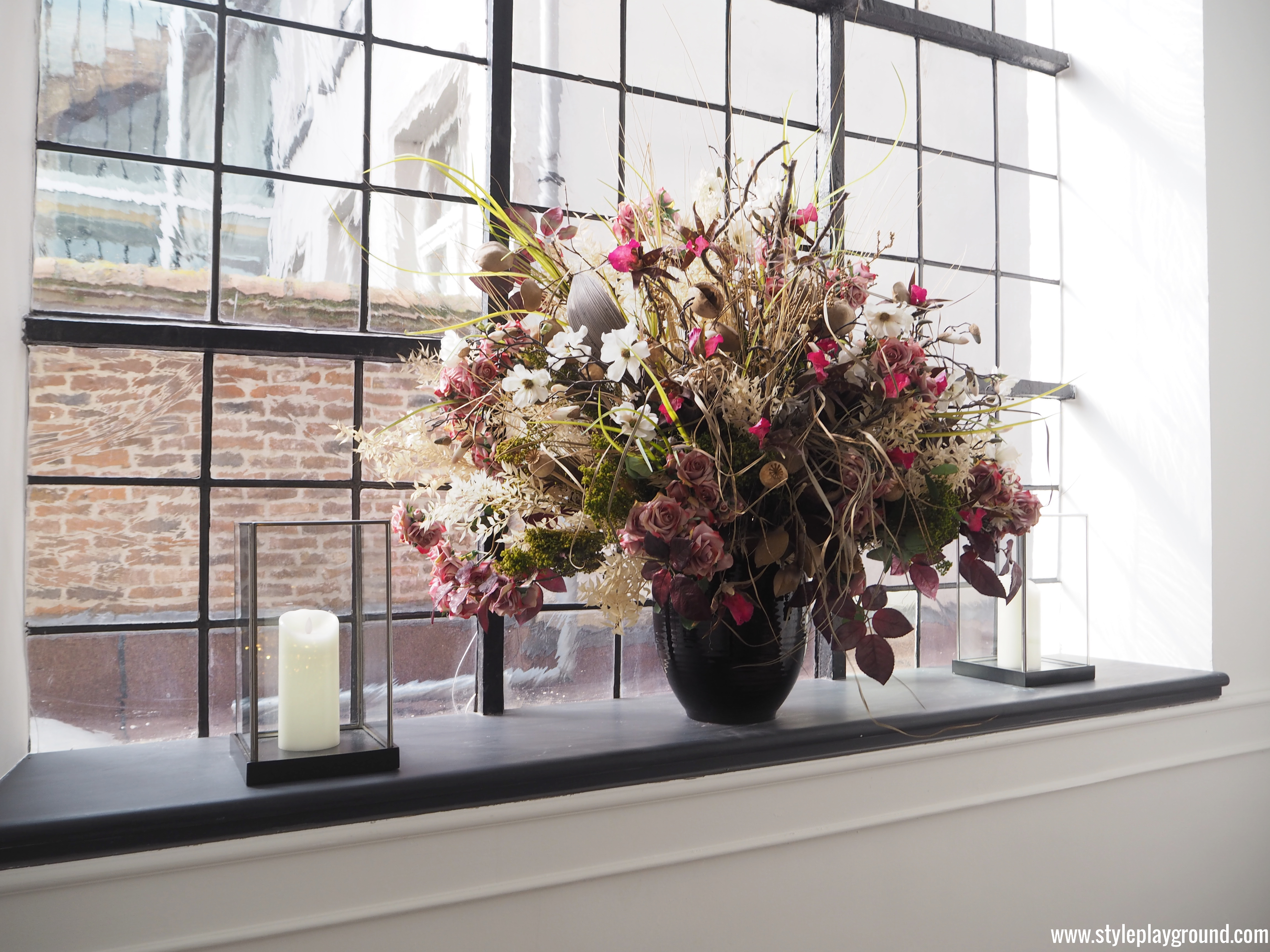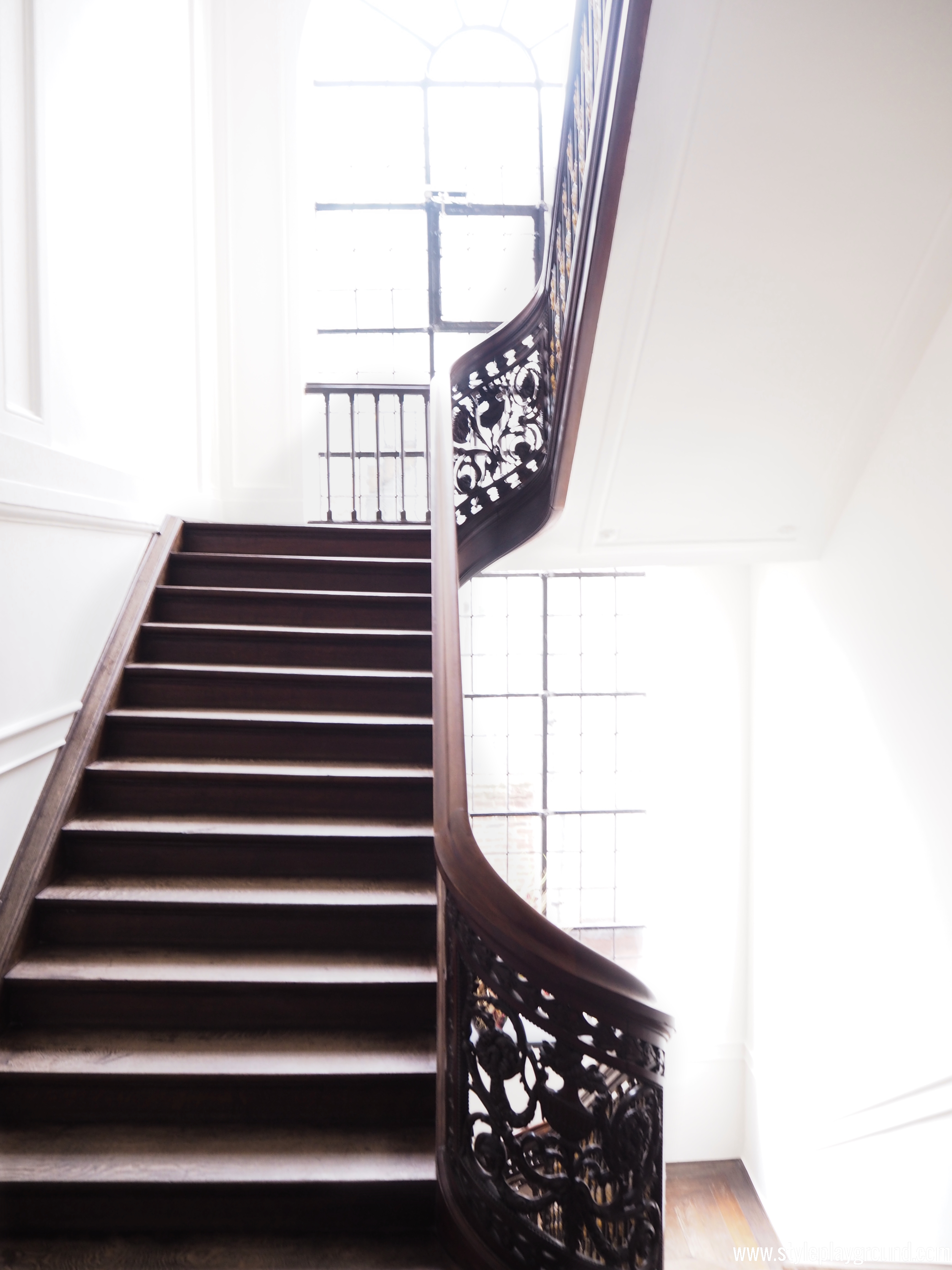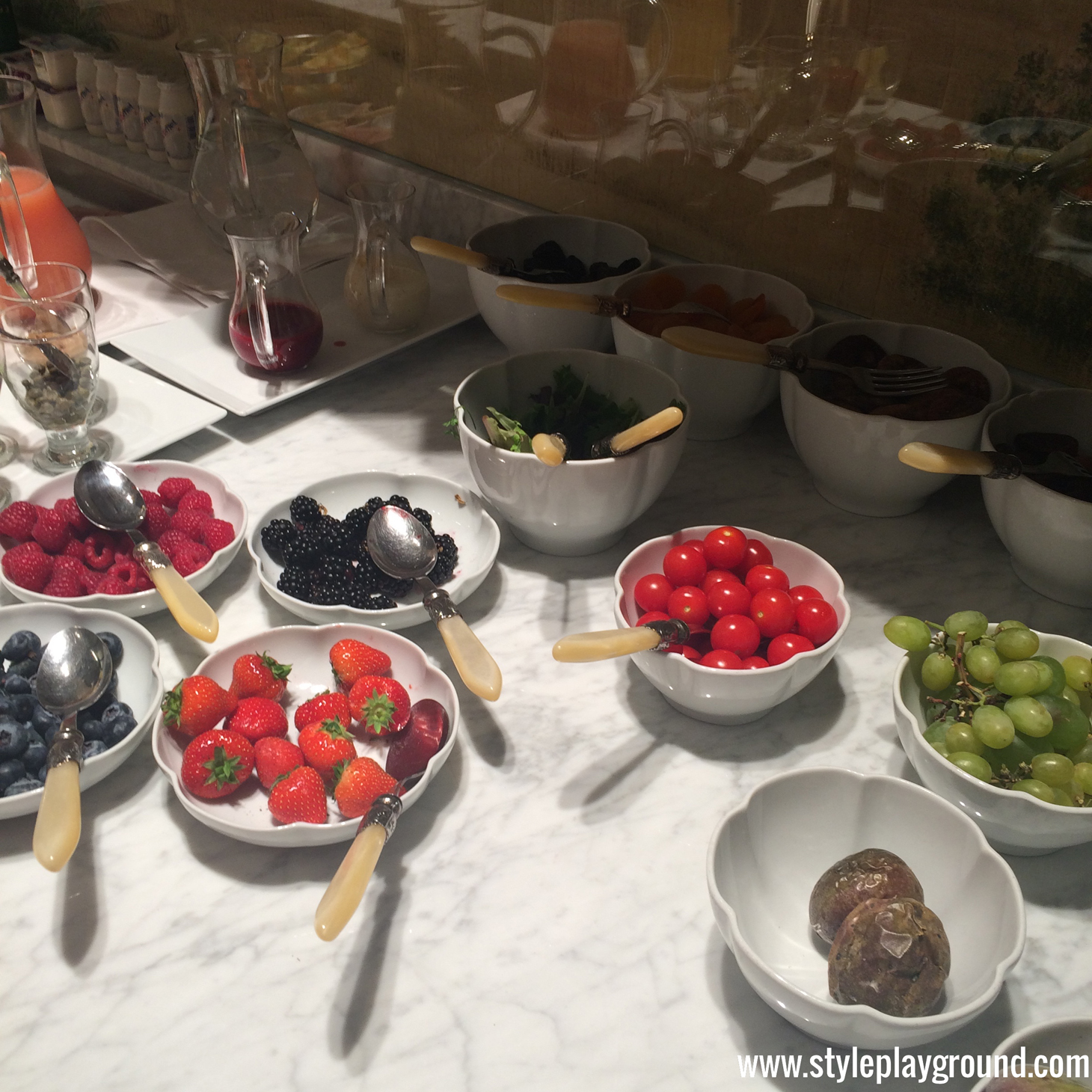 The food
If you know me, you know that I pretty much categorise myself as a always hungry person. That being said, being vegetarian isn't always the easiest path, especially in continental Europe. Thankfully, I didn't have too many issues finding good food in Bruges. While most restaurants only offer steak, fish and salads, we managed to find a couple of really nice places to grab a bite. We had lunch at a place called 'Gran kafee de passage' who does a mean veggie lasagna! The place is very cosy & eclectic and it is located in a small street filled with cool boutiques. After lunch, we enjoyed a yummy frozen yogurt (one of my favorites things!) at Moochie. I went for the natural with stevia flavor and added cookies, M&Ms and caramel syrup on top. Although I can already hear my skinny jeans complaining, it was damn good! For dinner, we headed over to Het Swaantje, a small but cosy restaurant that has a very friendly atmosphere. The food was really tasty and their wine selection in on point. On Sunday, we had a massive breakfast at the hotel and went for a late lunch at Ellis gourmet burger. Although this is a chain restaurant, it's always very yummy and it was exactly what we were craving. Not the healthiest weekend ever, but we got to treat ourselves once in a while, right? Apart from restaurants, the city offers a ton of chocolate & candy stores. Amongst the typical famous ones like Pierre Marcolini or Godiva, there are a lot of smaller boutiques that do their own sweet treats. I am not too keen on those but if you are, Bruges might just be paradise!