This post was highly overdue, right? I've been promising it since I got back from my second trip to Chicago earlier this month but I wanted to make sure to include everything in it. I am pretty sure that by now, you've all understood my love for Chicago. While I landed there quite randomly the first time (a couple of friends have suggested the city for a summer trip with my bestie), I know absolutely adore the windy city. From its vibe to its people, from its incredible food to its breathtaking architecture, discover all my favorite spots in the city!
Where to stay
Chicago is very vast city but its city centre, called The Loop, is pretty condensed. When choosing your hotel, it is pretty important to think about what you want to do. If you plan a short trip and want to visit The Art Institute, wander around Millennium Park and head over to the Field Museum, I would recommend checking out the Hard Rock Hotel (now called The Pendry). Ideally situated on Michigan Avenue, it's very close to the River, Cloud Gate and the Art Institute. You can pretty much walk to any of the big touristic attractions like the Willis Tower and the area is packed with restaurants and shops. The hotel itself is great, with very roomy and comfortable rooms. The restaurant, Angels & Kings , is one of my favorite spot for breakfast!
But my ultimate hotel recommandation is the Waldorf Astoria. I discovered it in 2013 and went back this year since I loved it so much. It is by far, and I mean it, the best hotel I've ever been to. First, the location is truly amazing. Located in the heart of the Gold Coast, it is surrounded by delicious restaurants, amazing boutiques and within walking distance from Lake Michigan. The hotel itself is absolutely breathtaking. The rooms are very spacious and decorated with style, while everything is pure luxury. Think marble bathrooms, large closets and very luminous rooms. The service is absolutely amazing and I swear that you might shed a tear when it's time to check out. The hotel offers a private driver service free of charge in the a two miles area. Which means that your own private driver will drop you anywhere, from your favorite shopping spot to the latest trendy restaurant. The wellness center consists of an impressive indoor swimming pool, a well furnished Pilates studio, a full on gym as well as a spa with a jacuzzi, a steam room and a sauna. Of course, all of these are free of charge and I have to say that I took full advantage of it, especially after a cold day in the city!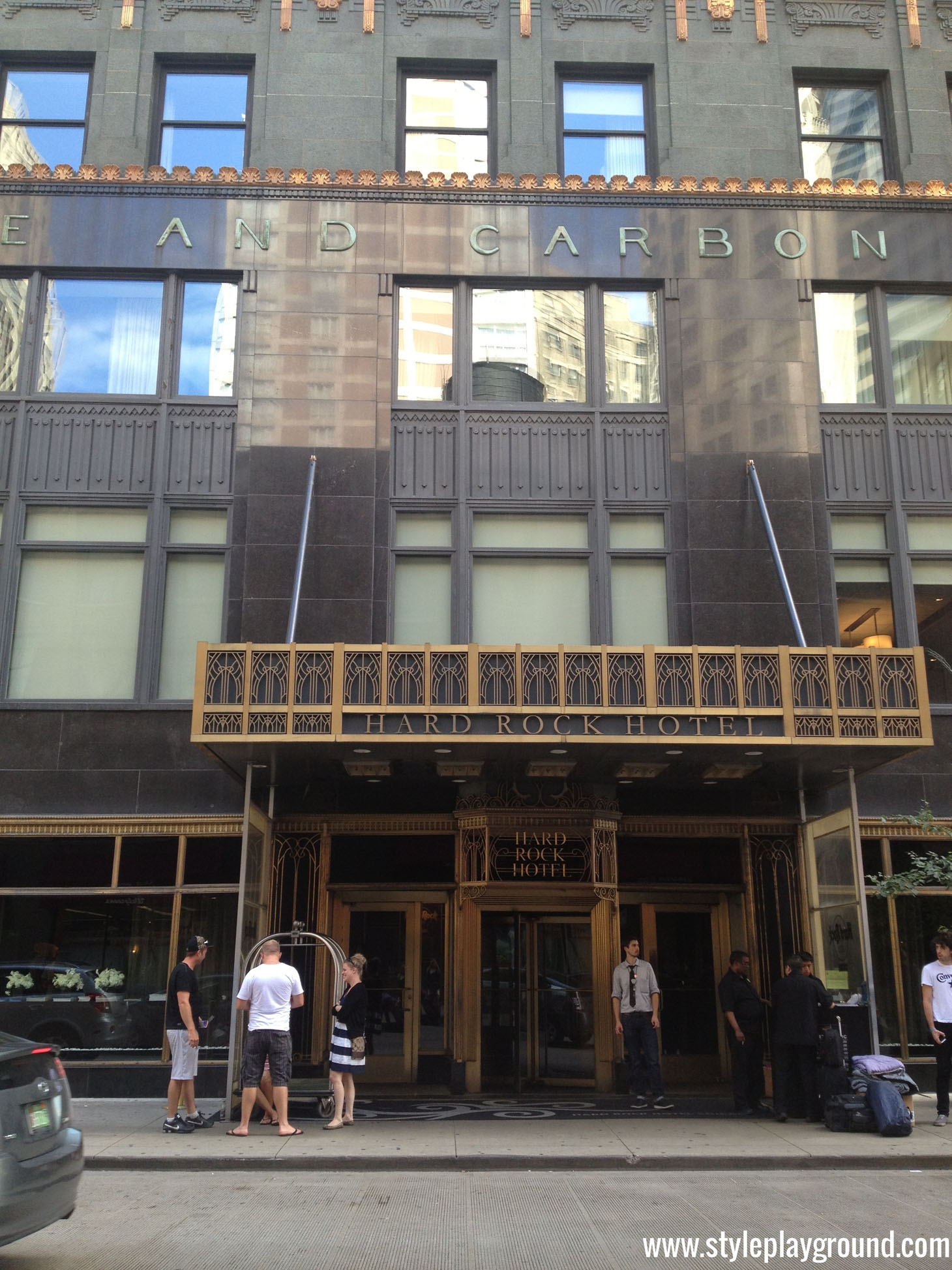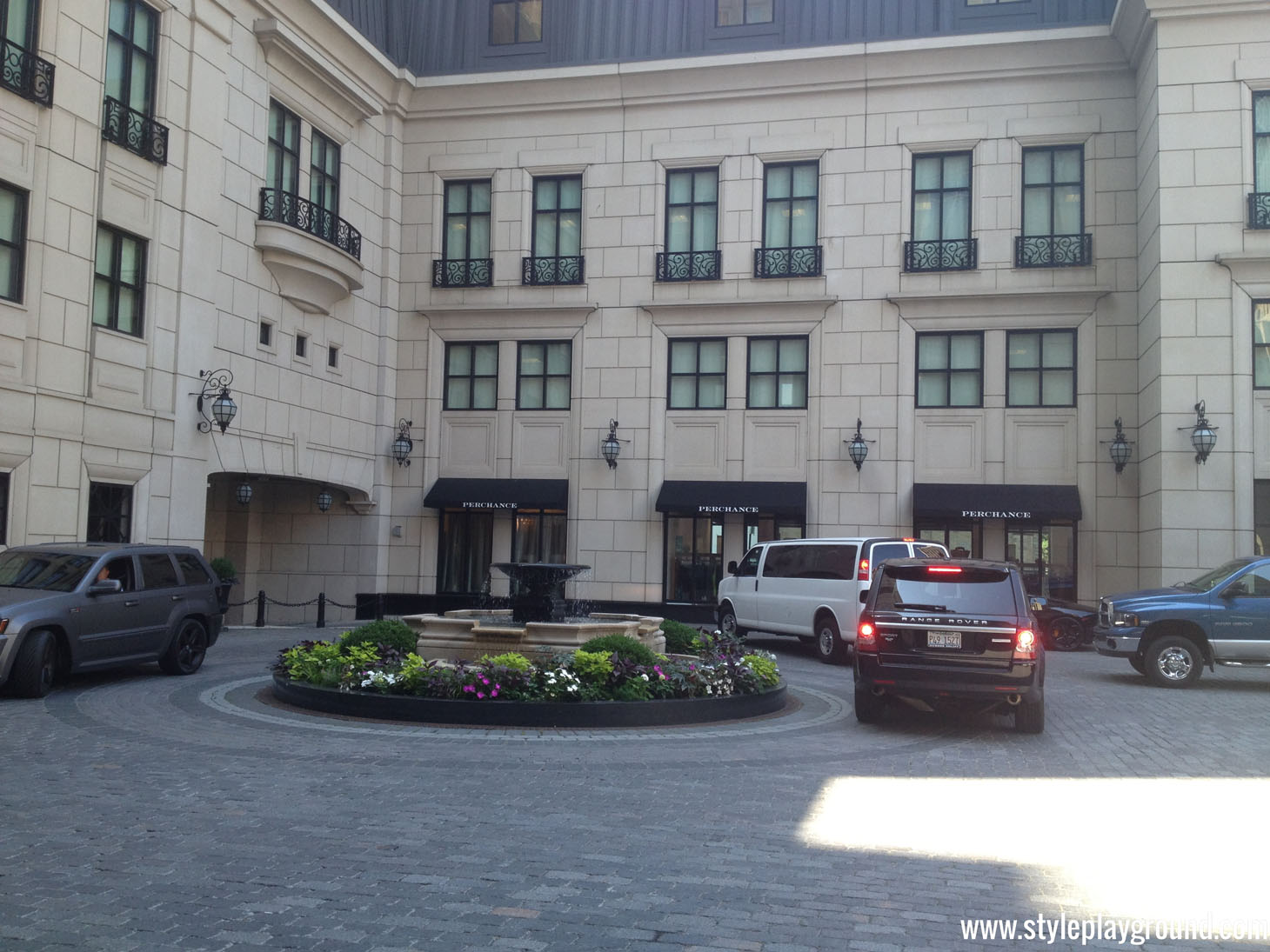 Where to eat
If I had to describe the food in Chicago, I would go for tasty. No matter where you go, the food is pretty much always delicious and very inventive. I personally love breakfast and I am yet to find a city that offers so may delicious breakfast spots. West egg café is a little place next to the Museum of Contempory Art that does delicious omelets & pancakes. The place itself doesn't look like much but the food will make you come back for more! Yolk is another great place to grab a bite in the morning. They have different locations around the city but I find the one located on Wells St to be my personal favorite.
When it comes to lunch, I love RL by Ralph Lauren. Situated next door to their flagship store on N Michigan Avenue, the restaurant serves absolutely delicious food. Their desserts and coffees are also amazing and trust me, I am pretty picky when it comes to those! Terzo Piano restaurant is an amazing spot for pastas and Italian dishes, located inside of the Art Institute. While the food is delicious, the view from the terrace is one of the best in the city. Another great option for a quick lunch is Shake Shack, which recently opened a couple of locations in Chicago. My favorite pick is the Shroom burger with fries, so naughty but so good! Another great spot for lunch is Fred's at Barney's. Their terrace has a great view while their Italian cuisine is very sophisticated.
For dinner, I love RPM Italian, a beautiful Italian restaurant. While their vegetarian options are pretty limited, everything is really tasty and their cocktails are to die for. If you fancy some Asian fusion food, I highly suggest Niu. They have the best gyoza and tempura in town and their lychee martini is absolutely stunning. I would recommend ordering 4 or 5 small plates and share them with the whole table to get a taste of everything. If you love Mexican food as much as I do, Frontera Grill is the place to go. Their tasty and sophisticated Mexican cuisine is very tasty and the service is point. Make sure to make reservation or be prepared to wait at the bar for an hour (not complaining though, their drinks menu is extensive and everything I tried is delicious). For late night drinks, Pops for champagne is a great option but my favorite place has to be the Signature lounge on top of the John Hancock building. Their cocktails are pretty good but the view is simply breathtaking. Renaud and I sat there for hours, just enjoying the view and sipping our cocktails.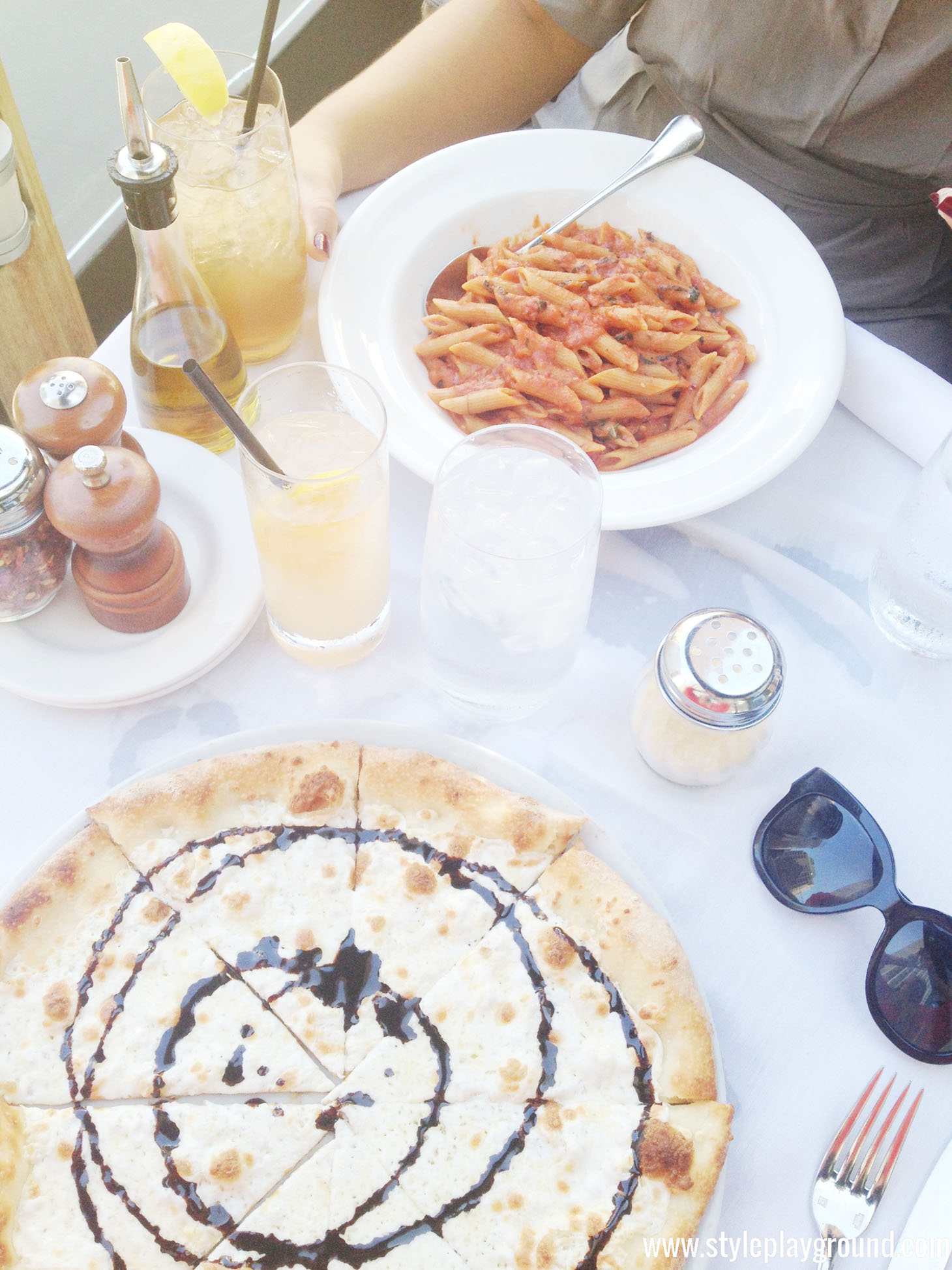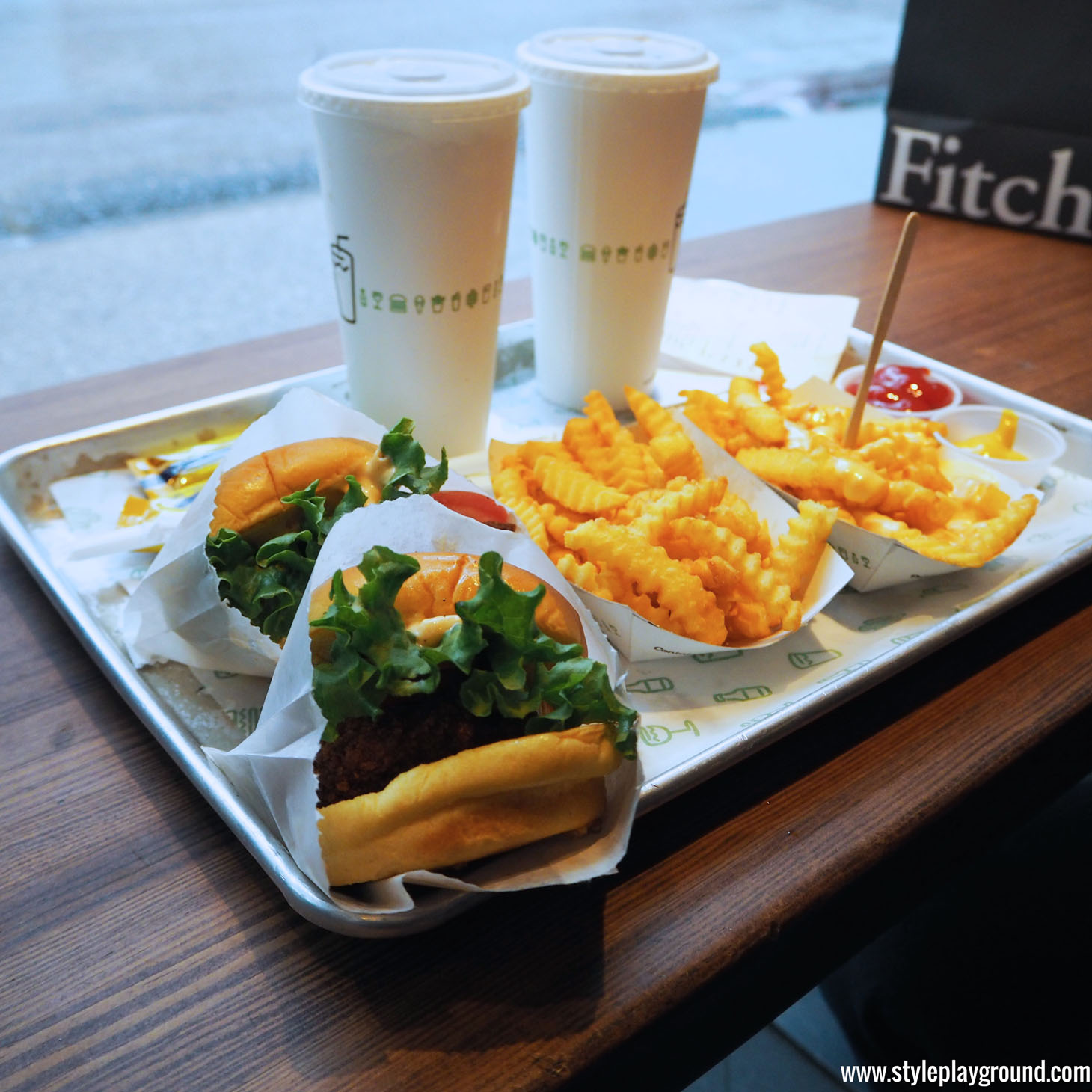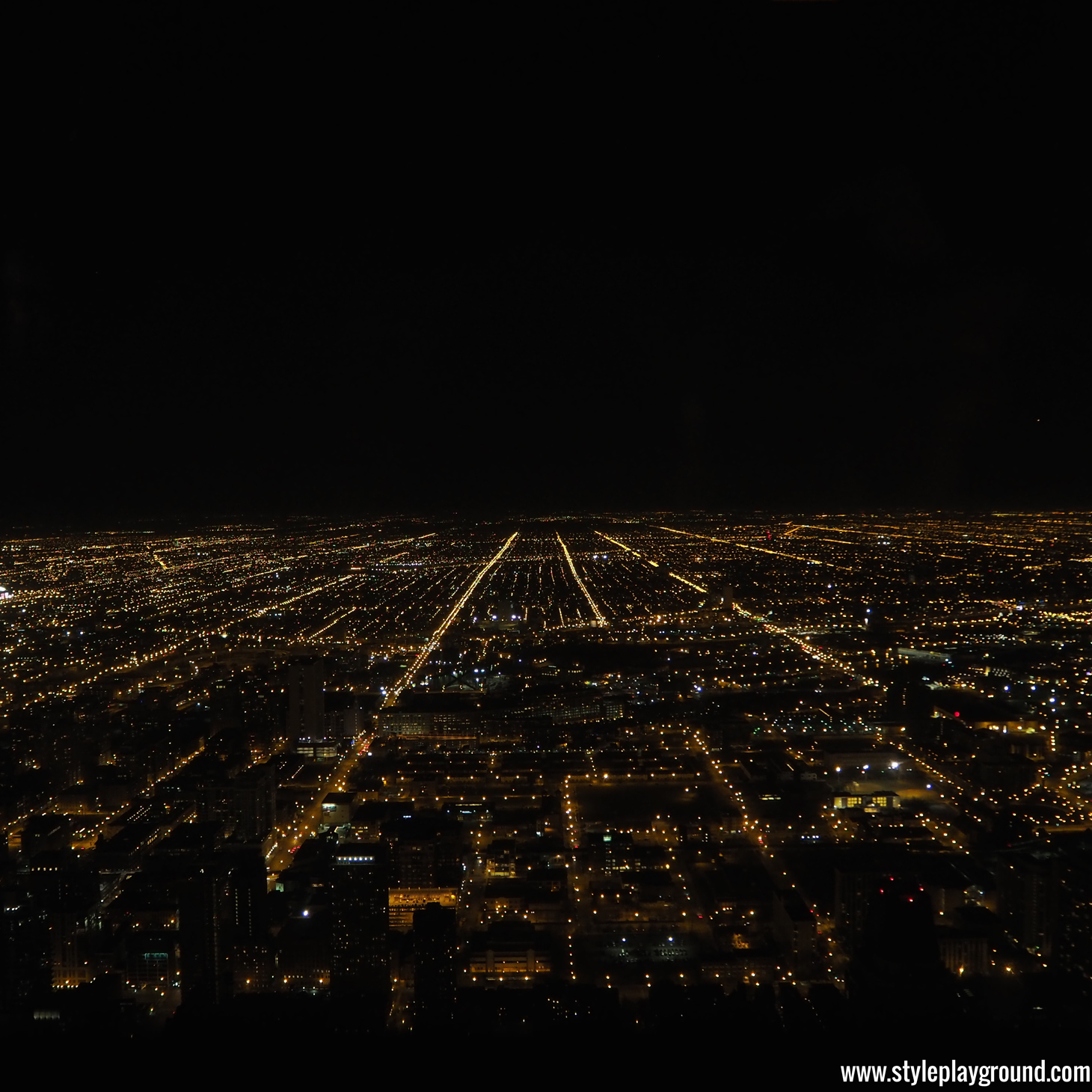 Where to shop
Chicago has to be one of the best destination for shopping. I would start things of in N Michigan Avenue which has every shop possible. The Water Tower Mall is my favorite as it offers a lot of options to grab a bite while window shopping (Sephora, Victoria Secret, American Eagle, Henri Bendel & Abercrombie & Fitch). Across the street, there's a smaller mall, the Shops on 900, which is where you'll find Club Monaco, Bloomingdale's and J Crew. If you head down South, you'll find the Nike store, Anthropologie and Crate & Barell. If you head over to the Waldorf Astoria area (E Walton street), you'll discover more high end names like Barney's, Marc Jacobs and YSL. Stop by Sprinkles to get a cupcakes at their ATM and get new yoga gear at Lululemon. If you have pets, stop by Tails in the city. This tiny store has everything, from stationery to dog leashes. I absolutely adore this place and the staff is very helpful. If you need a break from all your shopping, stop for a mani & pedi at New Age Nails. Their massaging chairs are positively dreamy and the service is on point.
If you head downtown to State St, you'll find even more shops. I personally love to stop at Macy's and always check out Nordstrom rack and TJ Maxx to score some bargains. I also recommend stopping by Target city to check out their beauty department and their dollar spot and quickly drop by Staples to get some Martha Stewart goodies.
If you like outlet shopping, there are a couple of spots outside of the city. While the most recent addition is the Chicago fashion outlet, I've never visited it. I, however, went to the Chicago premium outlet in Aurora. While I scored some great bargains, I wouldn't say that it's worth the trip unless you plan to visit the area a little bit.
What to do
Chicago is a city where you can do everything you want. First of all, pack comfy shoes because I think the best way to discover the city is by feet. You'll spot the beginning of the historic Route 66, go through elegant upstate neighborhoods and enjoy a latte along the Lake.
My first tip would be to hop on a sightseeing bus. I know that they look very cheesy and vey touristy but honestly, I am so glad I took a tour the first time I was in the city. You'll see all the major sights, from the Buckingham fountain to the John Hancock center. Listen carefully to all the explanation, you'll be amazed by what you'll learn! If you love architecture and want to have a different view on the city, book an architectural river tour. This tour will take you to remote places and you'll soon discover why the architecture in Chicago is so unique and so breathtaking. If you're a sporty person, rent a bike either at The Navy Pier in summer or at Millenium park all year long, and ride along the Lake. The skyline will quickly form behind you while you discover city harbors and public beaches. Just make sure to pack a hair band and a bottle of water as things can get a bit physical down there! Head over to the end of Navy Pier just before the sunset to enjoy the best free view of the skyline.
The Art Institute is a real gem to visit. This museum has one the most impressive Impressionist collection in the world (think Monet and its Nympheas) but its American wing is worth the visit by itself. Make sure to book your tickets online or to come in very early to beat the queues. The Museum of Contempory Art is a fun sight to visit and often has interesting exhibitions. The shop is great as well as it has a ton of beautiful books and quirky gadgets to bring back home. Personally, I don't think that the planetarium is worth the visit but I highly recommend heading to the area anyway to enjoy a little picnic on the lake shore.
If you want to get a better sense of what America is all about, I highly recommend booking a baseball or basketball game. I went to see the Cubs at Wrigley Field in the summer and totally loved the atmosphere. Families and friends gather to enjoy their Sunday together and everyone seems to have so much fun. I went to see the Bulls play against the Knick last March and it was an epic experience for me. I've never been in such a big venue (we were more than 22,000 people!!) and the show is worth the trip! Grab a beer and a pack of nachos and be ready to not only see basketball but also watch cheerleaders, acrobats and talents singing.
If you want to have the best view of the city, the Skydeck is where it's at. The tallest building in Chicago has an observatory located on the top floor from where you can see 5 states! And if you're brave enough, step into one of the glass edge on the side of the building, it's a totally amazing experience! The John Hancock center also has an observatory but I would recommend grabbing a drink at their Signature lounge instead as you only have to pay for your drinks and not for an admission.
If you love comedy, head over to The Second City. I've been there twice already and can't get enough of it. It's actually where Steve Carell and Tina Fey started their career and I guarantee that you'll laugh like never before.







Outside of Chicago
Finally, if you want to explore a bit around Chicago, I would totally recommend heading to Lake Geneva and Milwaukee. These cities are located in Wisconsin and you'll really discover the real US. We stayed at the Grand Geneva resort in 2013 and totally loved it. While there isn't much to really visit, there are a ton of activities to do, like sailing or golfing. The city of Lake Geneva is very cute as well and there's quite a few cool spots. Bloomingbyrds is a beautiful boutique with a incredible collection of clothes and accessories. Everything is pretty affordable while being great quality. Paws for treats is a tiny little boutique that sells beautiful collars and leashes for your doggie. Finally, we stopped at Kilwins to get our sweet fix. This place sells the most incredible chocolates and treats that I've ever seen!
We jumped in the car and headed to Milwaukee on a whim, and I am glad we did. The city is very unique and although we didn't have time to visit anything, the vibe of the city totally got us. We enjoyed lunch at the Harbor House before exploring the city.







What to pack
I find people in Chicago to be quite fashionable. That being said, the city has real seasons, which means that winter are freezing while summers are boiling hot. As a general piece of advice, pack comfortable shoes (like a pair of sneakers), a pair of more fashionable shoes for night outs, a good pair of sunglasses and some sort of outerwear piece as the wind tend to be strong. In the summer, pack a ton of shorts and t-shirts and don't forget your bikini and sunscreen to enjoy the beach. In the winter/early spring, pack cashmere sweaters, jeans and a good coat. Don't forget to add a beanie and a pair of gloves as well.