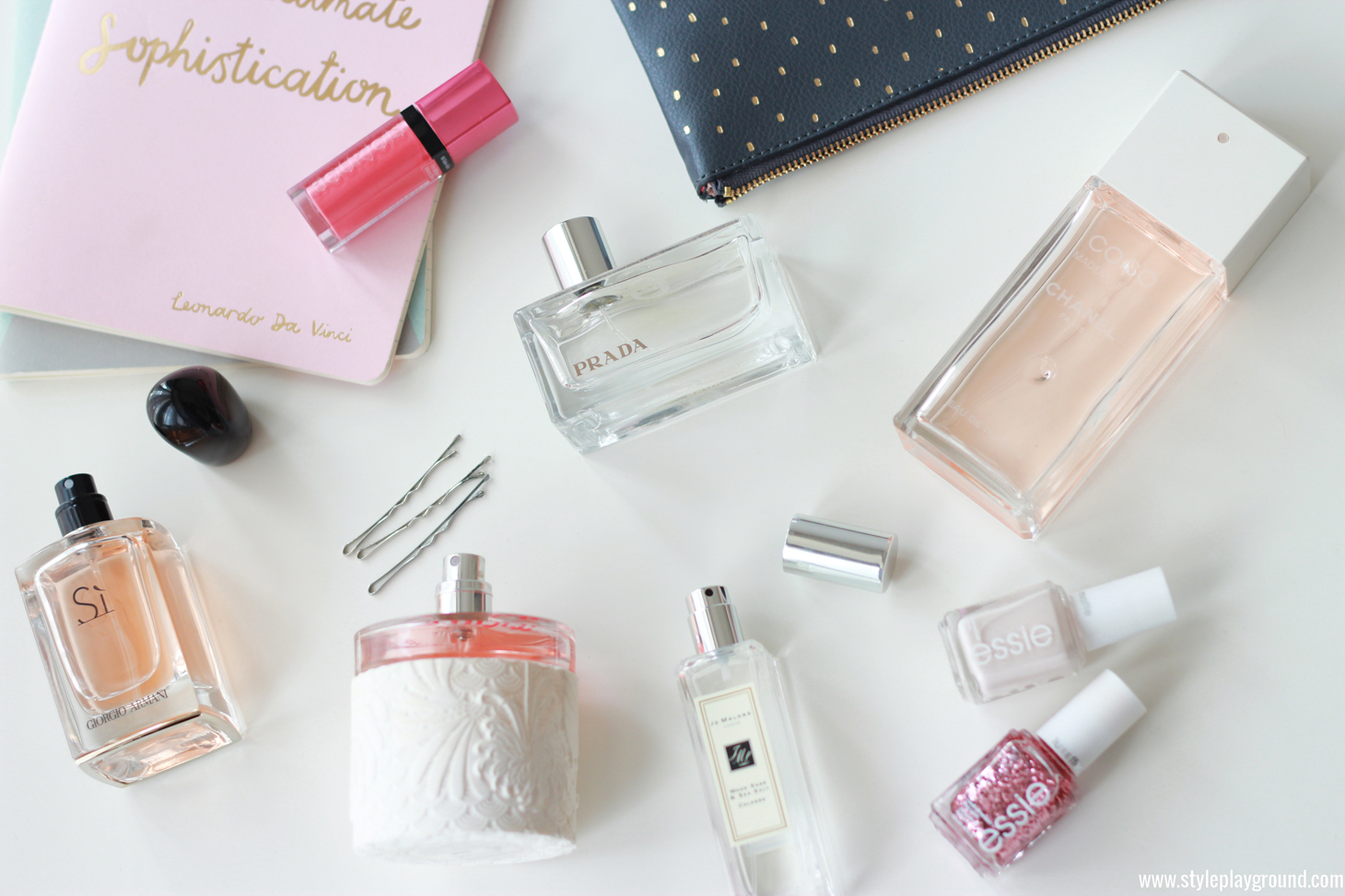 Each time Spring comes back around, it feels like a brand new start. We're all pretty tired of a cold and rainy winter and we're pretty much daydreaming about summer already… But while I can't wait to dip my toes in the sand next July, I make the most of this time of the year. Like each year, I want to declutter my home & my closet, and make a couple of changes here and there to spice things up a little bit. And this year, I started my 'spring edit' by switching up my perfume collection.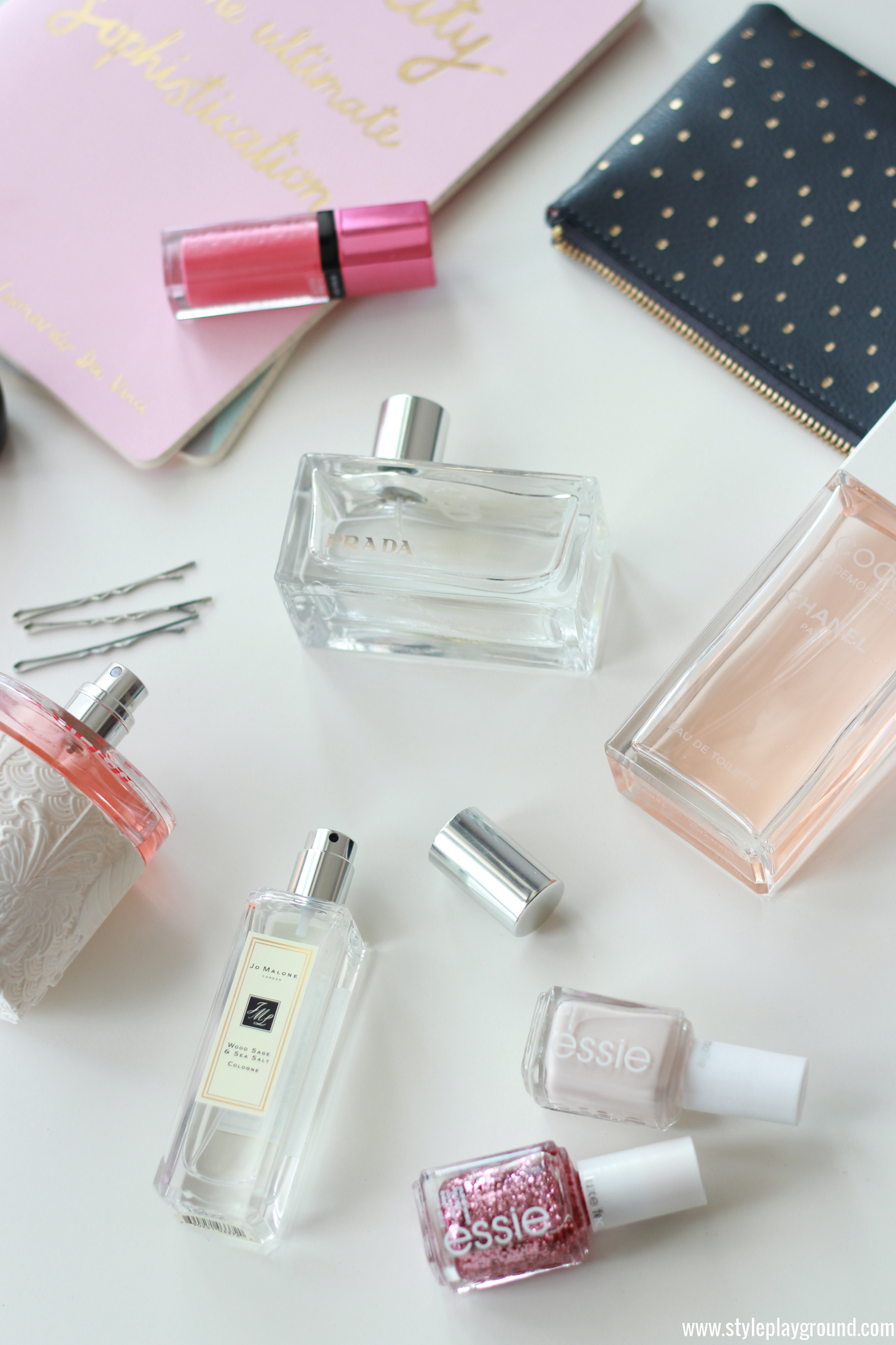 Perfumes are a very personal thing. Some people tend to stick to the same one for years while others like to try something new once in a while. Personally, I like to match my perfume to my mood or my outfit of the day. If I am going out and wear all black, I'll go for a deeper, darker scent. On the contrary, if I am wearing a laid back dress and a pair of sandals, I tend to go for something a bit more floral and light. This season, I gave my entire collection a sniff and selected my 5 favorite scents for Spring. The first one, wood sage & sea salt from Jo Malone, is the latest addition to my stash. Since I got it last February, I've been wearing it non stop. Its scent is very unique & fresh yet highly recognisable. And the fact that I chose the small version makes it perfect to throw in my weekend bag. A classic Spring scent for me is Scarlett from Cacharel. I think that I first got it way back in 2009 and ever since, I've been coming back to it every time the weather gets warmer. It's very fruity & feminine, which is a nice change for me. That being said, once it starts to fade, it leaves a nice light wood scent behind, which makes it that much more interesting. My go to scent for everyday is Coco Mademoiselle from Chanel. This is a classic scent that still feels fresh and new whenever you smell it. This blend of bergamot, jasmine and grapefruit is very refreshing while its scent stays on even during long days. I personally love to mix it with the Molecule 01 perfume as I feel like it brings more depth to it. A new discovery for me is Si from Giorgio Armani*. This scent is very sweet while being incredibly comforting in the same time. Its strong vanilla scent makes it very easy to wear while the cassis makes quite a difference. I find its longevity to be very good and I can't wait to wear it more often! Finally, my last pick is one of my oldest perfume crush. The Prada amber perfume has been in my collection for years now. I actually purchased my first bottle of the scent when it first came out, around 2004, and this (nearly empty) one must be my fifth bottle! This dark blend of amber, santal & patchouli is my go to when I go out at night. I love how strong it is and while this is not everyone cup of tea, I simply can't get enough of it.
Do you also switch to a lighter or simply different scent for Spring? If so, which one do you currently wear?