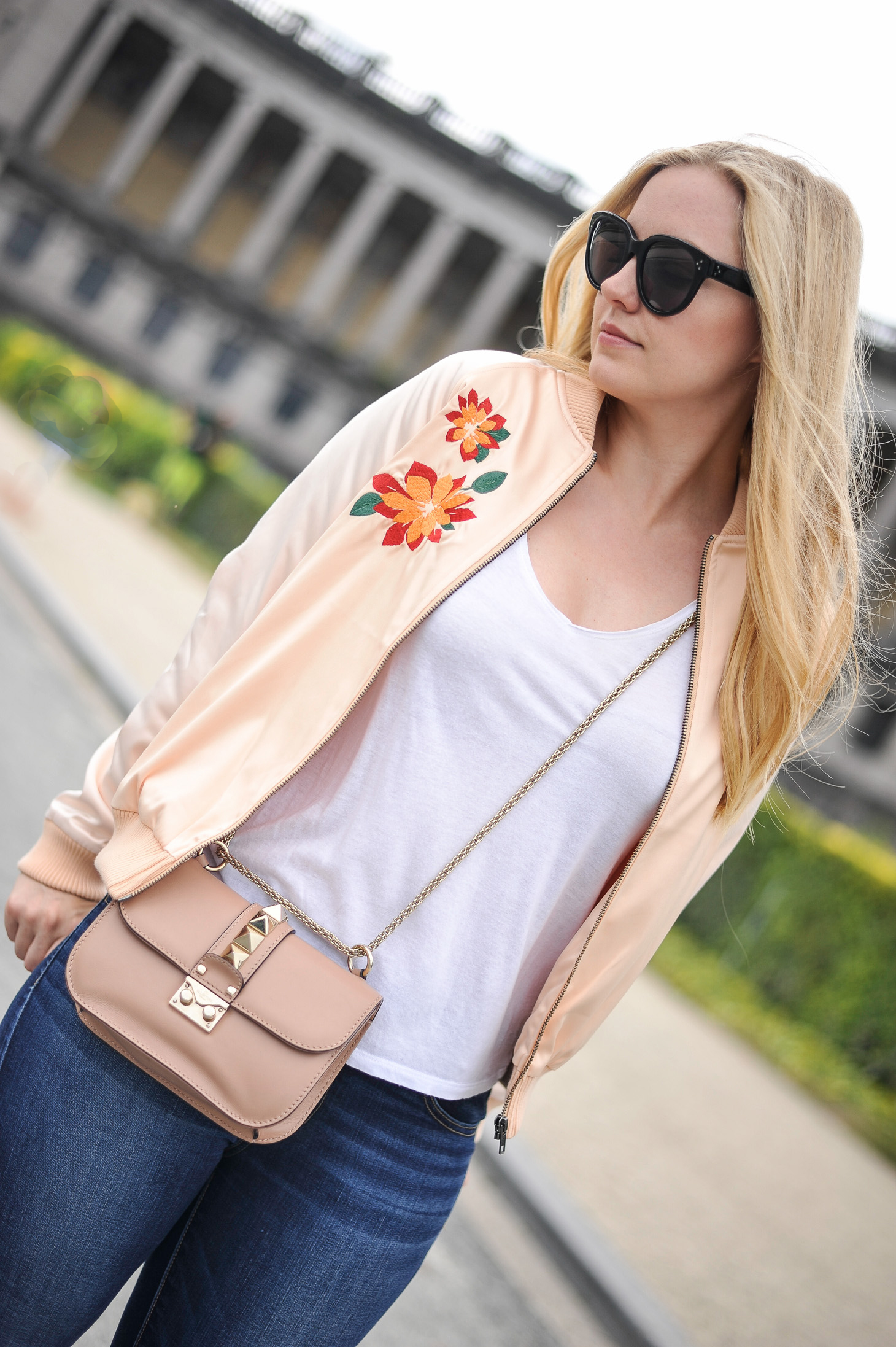 Well… It seems that our usual grey and chilly Belgian summer is back in town! I can't believe that while we had a serious heat wave last month we're now dealing with daily rain and wind storms… Needless to say that I won't be wearing my favorite dress anytime soon…
Thankfully, I've got the perfect piece in my wardrobe for those colder days: this incredible Lover + Friends bomber. While I am not usually a bomber fan -I always find them a bit over the top- I've had my eye on a couple from Revolve and finally settled for this one. When I got it, I was blown away by the quality: the fabric is luxurious and supple while the embroidery is absolutely perfect. I've worn it a few times already and it's the perfect cozy piece for when it's chilly outside. I love it so much that I am actually considering a few others like this peachy one, this simple yet stylish option or this more tailored one. And while I tend to pair bombers with jeans, I think that they will look great with a pair of denim shorts, a simple playsuit or even a pair of leather leggings.
What's your favorite way to wear bombers?