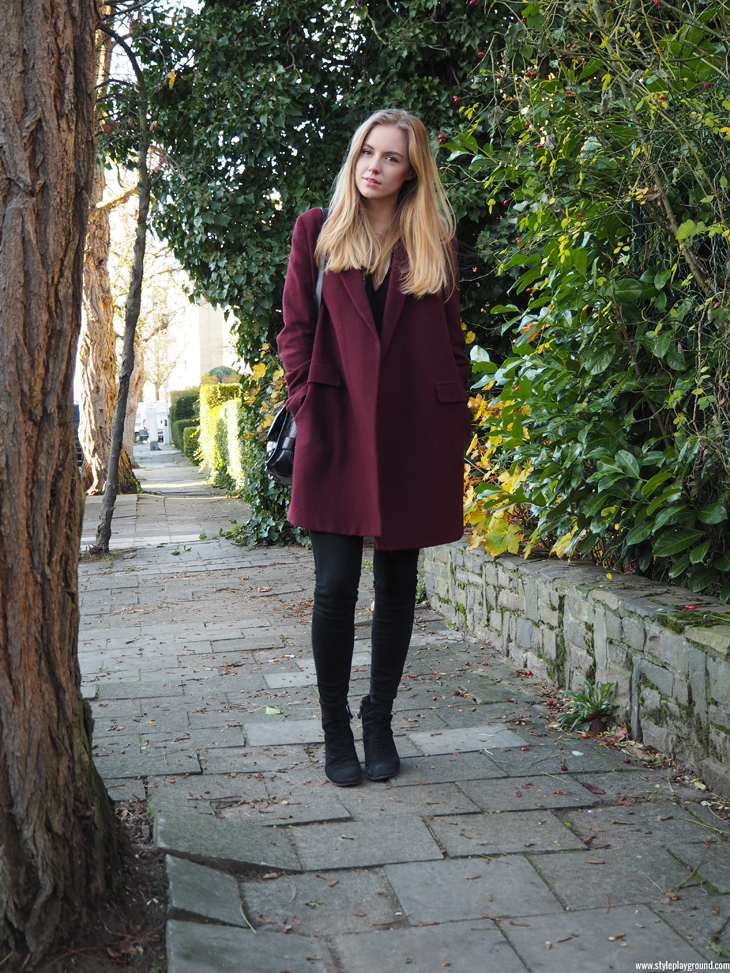 Hello loves! I hope that you're all doing great today!
I am finally back with an outfit post. It feels like the last time I posted one was ages ago and, in fact, it was. The truth is that my outfits haven't been that interesting recently and, to be totally honest with you, as soon as I get home from work I change into my sweatpants and head to bed almost immediately.
I've always seen this blog as a way to share to positive side of my life and I don't often share emotional thoughts on here but today, I feel like it.
If you've been watching my recent vlogs or if you follow me on social media, you might know that I've been feeling awful for the past 7 weeks or so. It all started with what seemed to be food poisoning or gastroenteritis but 7 weeks down the line and my pain has now turn into an almost intolerable sharp point that never go away. After weeks spent going back and forth to the hospital to run some tests, we finally found something.
Last week, they found a pretty big cyst on my right ovary that needs to be removed by surgery. While this seems to be a pretty common thing, the real issue here that both doctors that I saw are pretty much convinced that this is not the source of the pain or the cause of the symptoms. And while they told me that I don't have to get surgery right away, I really want to, just in case this is it, this is the thing that has turned my life to hell.
In the meantime, I try to live my life as normal as I can. I go to work, try to spend as much time as I can with my loved ones and still smile in front of the camera. While I feel weaker and weaker each day and every single thing like going up the stairs or walking the dog, now feels almost impossible, I am determined to keep going and not let my pain determine my life.
I decided to share a little bit of my story with you today because I know I am not the only one. The support that you guys are showing me every day is totally unbelievable and I am astonished by the amount of you that live with this kind of pain every day.
Let me tell you how much I admire you for staying strong and living your life. I really hope that all of you will figure a way to get better because health is the most important thing in life!
Sending a lot of virtual hugs your way ♥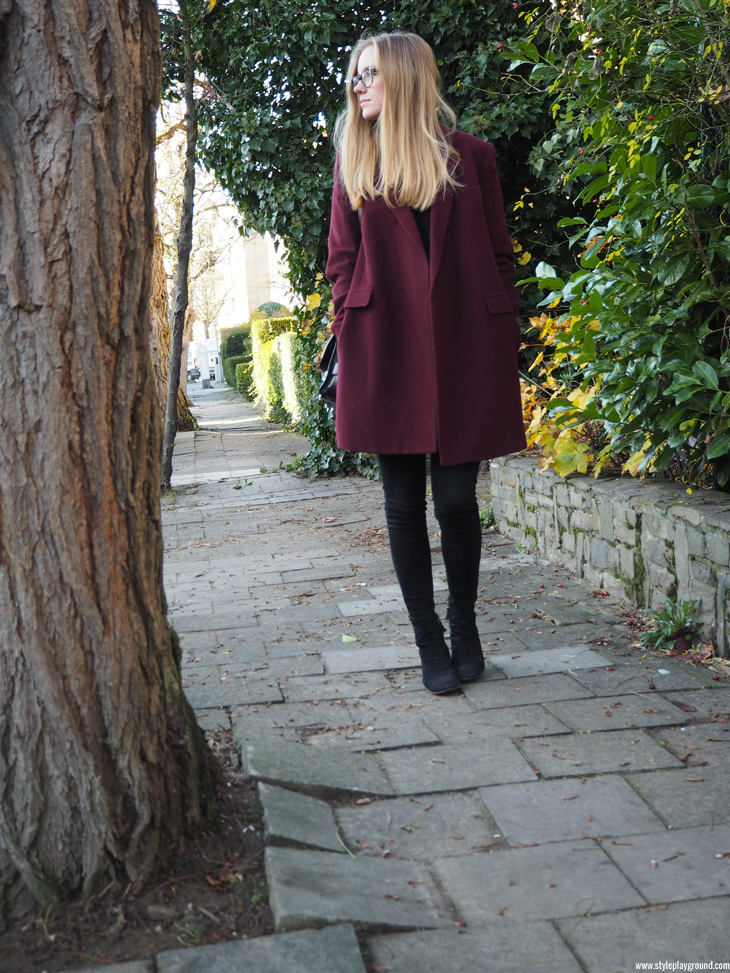 I am wearing:
Coat: Essentiel (old)
Jeans: American Eagle jeggings
Boots: Anthropologie