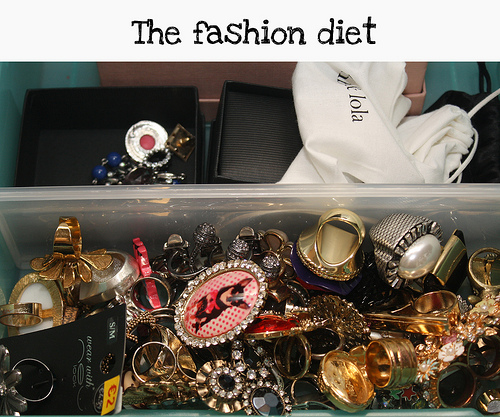 As I was cleaning my Parisian closet the other day, I decided to do something I had in my mind for quite a long time now: a fashion diet.
It has been very trendy in the last weeks all over the blogs, so it helped me to make the decision.
My closets are full. I have one in Brussels and one in Paris, and both are full. Because of that, I often forget I have some pieces and I tend to buy the same kind of things all over again.
So, from now on, I'll try to shop less, to shop better and to play around with what I have.
Let's see how it goes!
Alors que je rangeais mon placard parisien il n'y a pas si longtemps, j'ai décidé de faire quelque chose qui me trottait dans la tête depuis un petit temps déja: une "fashion diet".
C'est un sujet qui a été assez tendance ces derniers temps sur la blogo, et ça m'a vraiment conforté dans ma décision.
Mes placards sont pleins. J'en ai un à Bruxelles et un à Paris, et les deux sont pleins à craquer. A cause de cela, j'oublie très souvent que j'ai certaines pièces et j'ai la mauvaise habitude de racheter le même genre de choses.
Alors, à partir de maintenant, je vais acheter moins, acheter mieux et surtout m'amuser avec ce que j'ai déjà.
Voyons voir ce que ça donne!