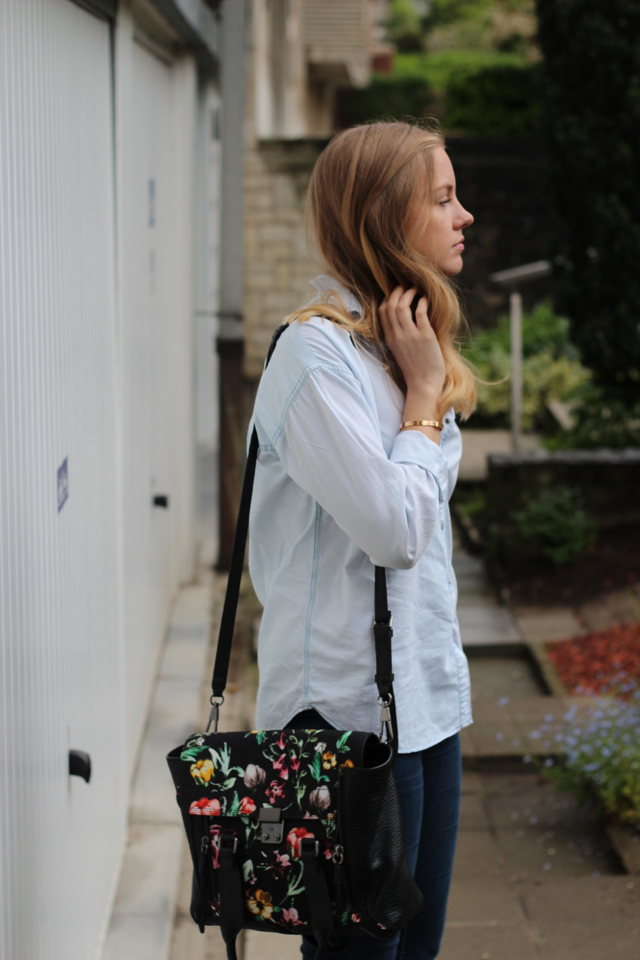 I think the main subject of conversation right now in Belgium has to be the weather. It is pretty common for us Belgian to complain about the rain but this time, it is really going a bit too far. I mean, we're at the end of May and the temperature outside doesn't go higher than 12C°. It dropped to a freezing 3C° last night and they even announce some melting snow in the coming days!
So, getting dressed in the morning has become quite a challenge. My winter wardrobe is packed and stored in our basement and I have no intention of bringing it back up before October. So here we go with a double denim look. The key to mixing denim together, is to stick to different colors: here, I paired a super light shirt with deep blue jeggings to play with the contrast. I added my trustworthy Isabel Marant sneakers and the new fun addition to my bag collection to add a bit of color.
Tell me, is the weather as awful where you live? How do you deal with it? And please, don't tell me that you can go out the door with denim cut off and sunglasses – I might die a bit inside!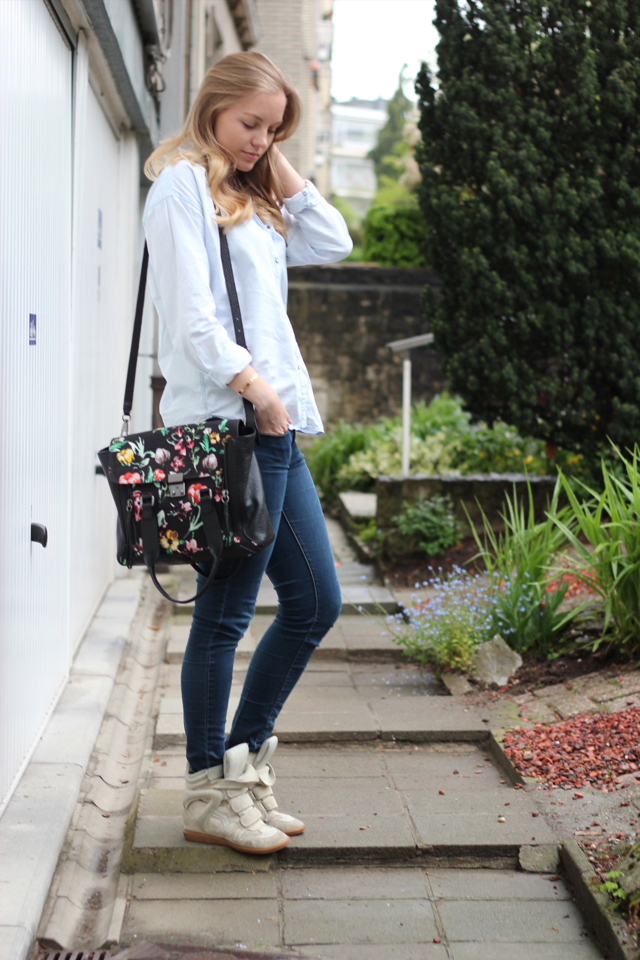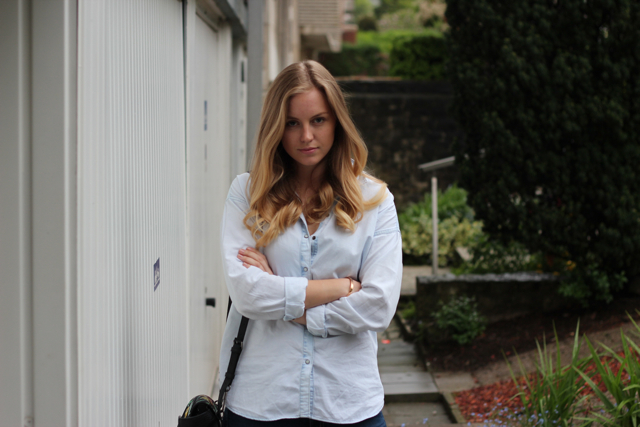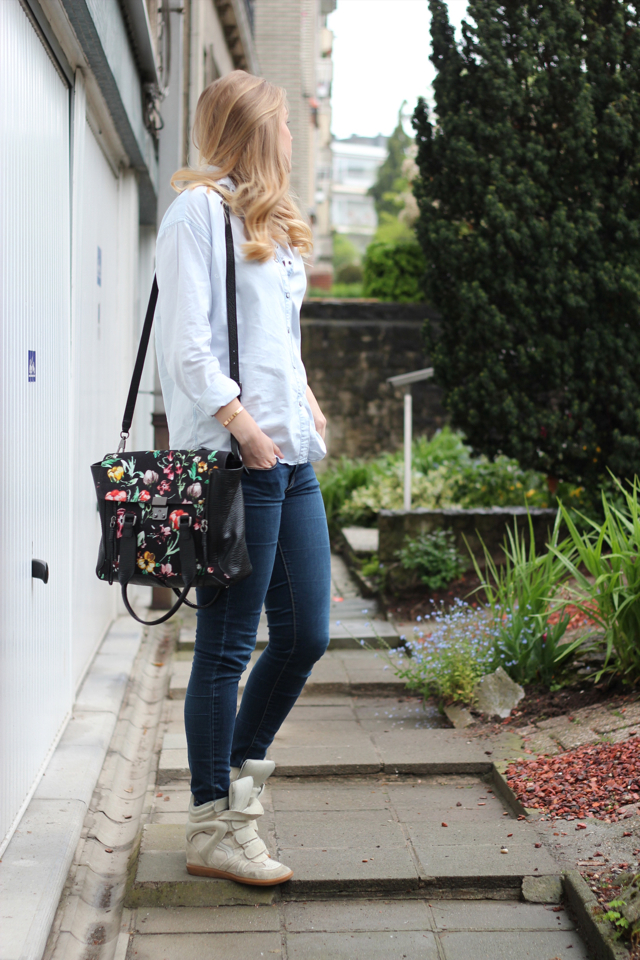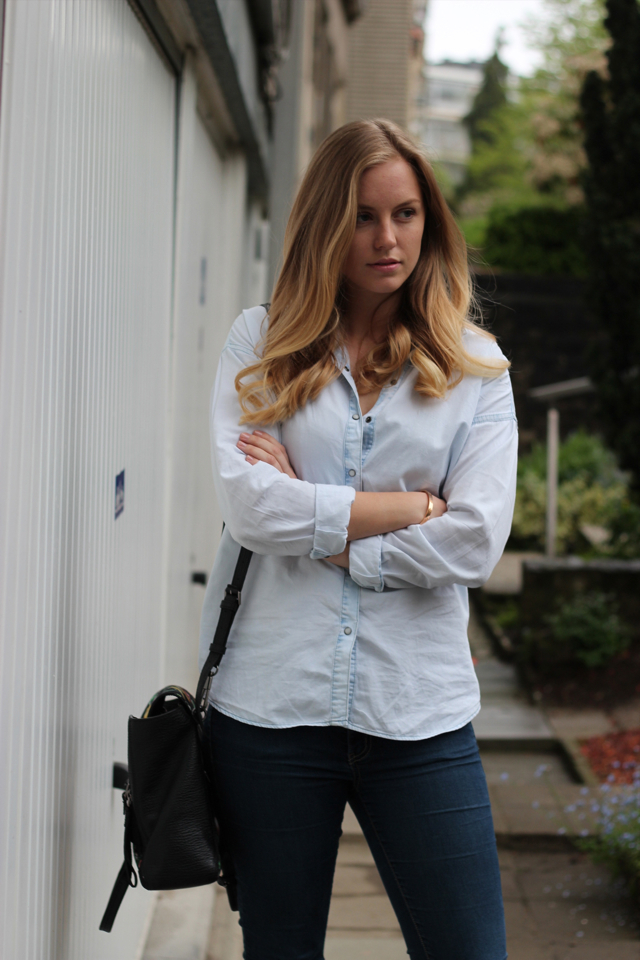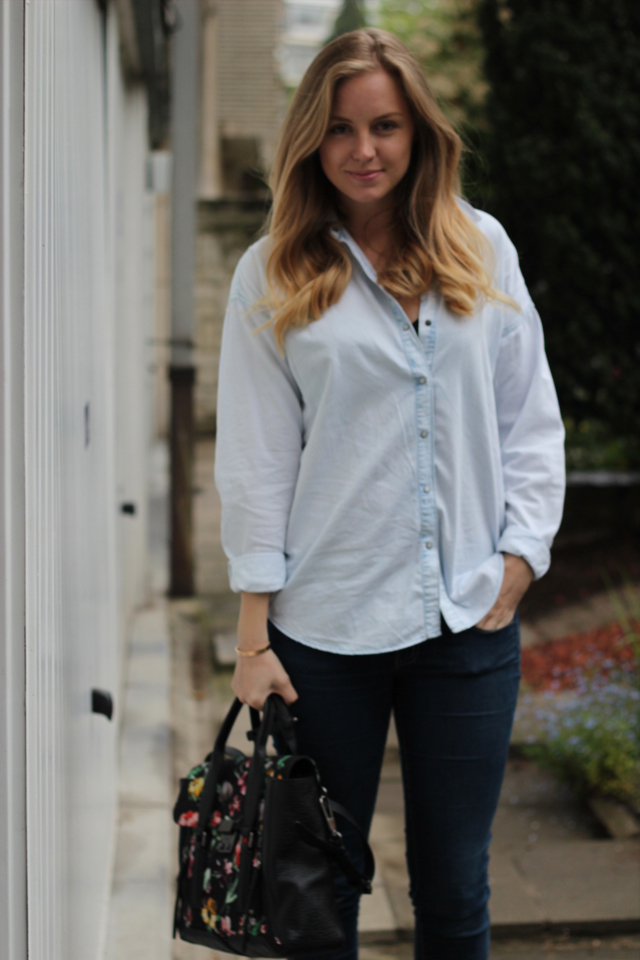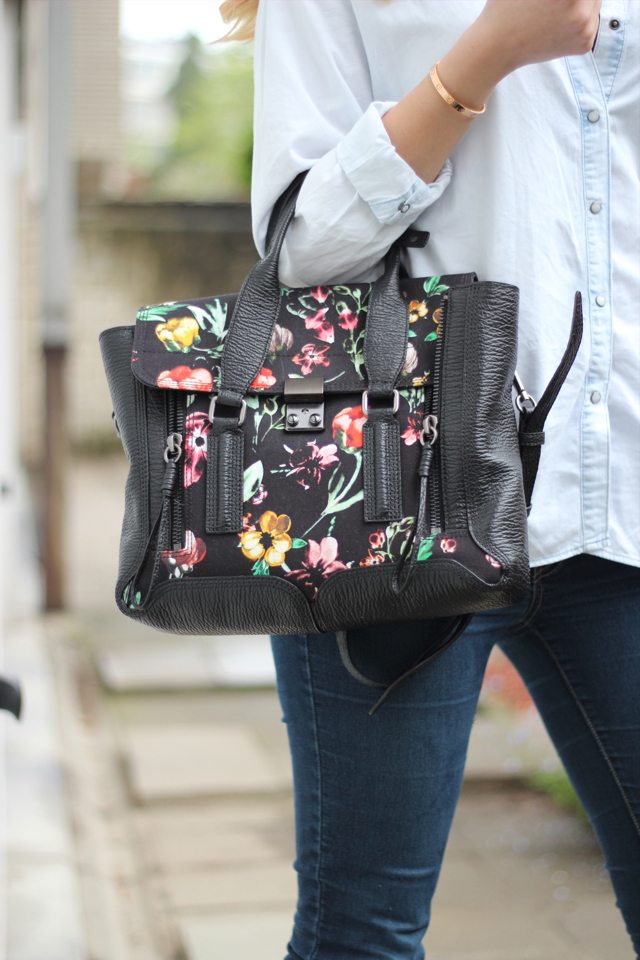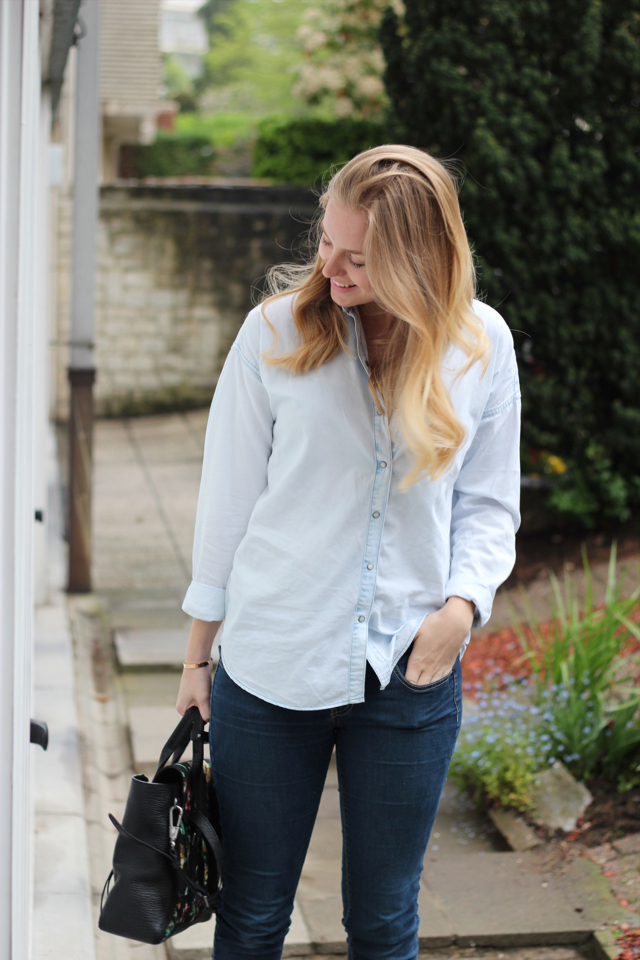 I am wearing a Zara shirt, American Eagle jeggings, Isabel Marant sneakers, 3.1 Phillip Lim Pashli bag, Cartier bracelet.