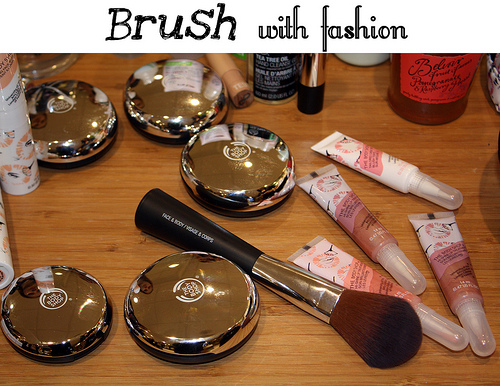 When it comes to cosmetics, the body shop is one of my all time favourite. I am really careful with everything I put on my skin and their product are great because they are mainly made of natural ingredients and they always smell so good!I recently got the chance to discover their new collection that will be out on the 16th of March in collaboration with the London College of Fashion. And I really enjoyed it!The make up artist share many tips with us (there will be a video coming soon) and showed us how to use the new collection. And the result was great. I especially liked the blush which is magic: it's transparent but once you put it onto your stick it adapts to your skin color which leaves you with a very natural effect! (She actually tried it on me and the resultat was waouh!).I can't wait to get my hands on the blush and the eyeshadows!A big thanks to everyone at the Body Shop and Buzzparadise for this wonderful moment!
Quand on parle de cosmétiques, le body shop est l'un de mes endroits préférés depuis des années. Je fais vraiment attention à tout ce que je mets sur ma peau et leurs produits  sont vraiment bien car ils sont pour la plupart élaborés à base d'ingrédients naturels et ils sentent super bons!J'ai récemment eu la chance de découvrir leur nouvelle collection qui sera disponible le 16 mars en collaboration avec le London College of Fashion. Et j'ai vraiment adoré la collection!L'artiste maquilleuse a partagé de très nombreux trucs et astuces avec nous (une vidéo arrive très vite) et nous a montré comment utiliser au mieux la nouvelle collection. Et le résultat était vraiment à la hauteur. J'ai tout particulièrement aimé le blush qui est vraiment magique: il est transparent mais une fois sur la peau il s'adapte à la couleur de celle-ci pour donner un effet super naturel. (La maquilleuse me l'a appliqué et le résultat était waouh!).J'ai hâte de mettre les mains sur le blush et les ombres à paupières!Un tout grand merci à toute l'équipe du Body Shop et à Buzz paradise pour ce très bon moment!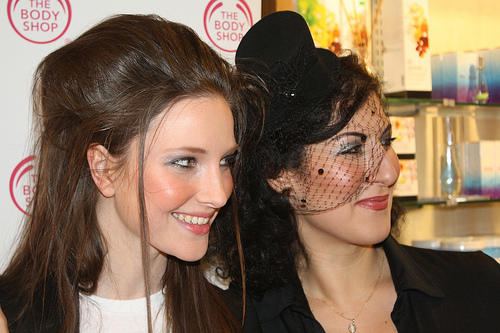 The model and the wonderful make up artist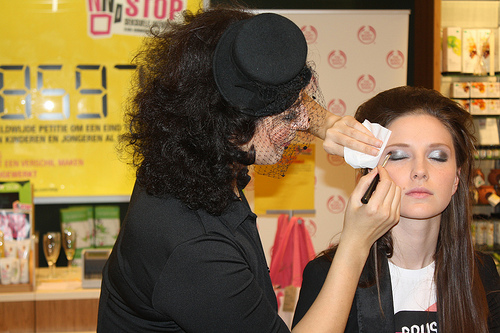 The perfect smoky eye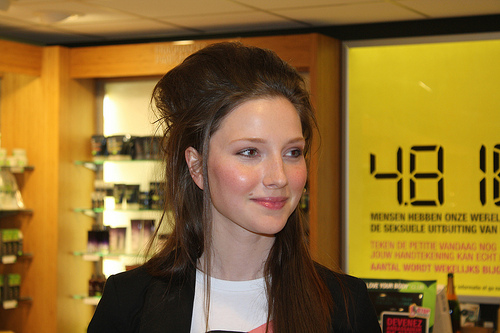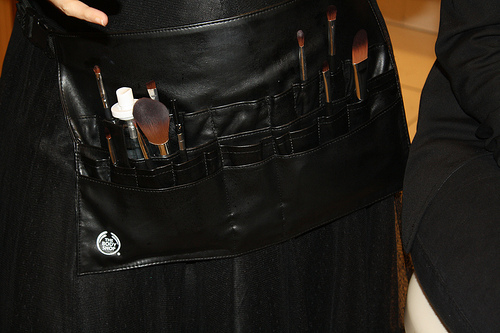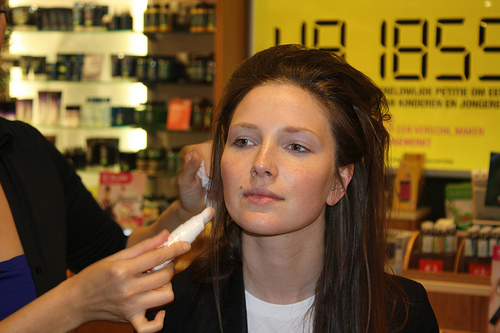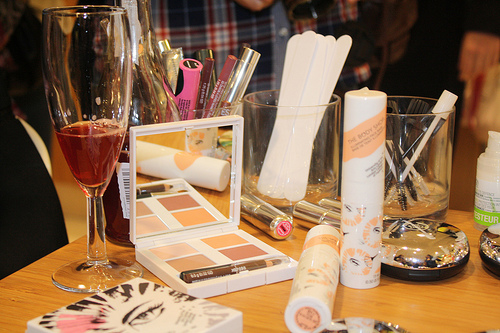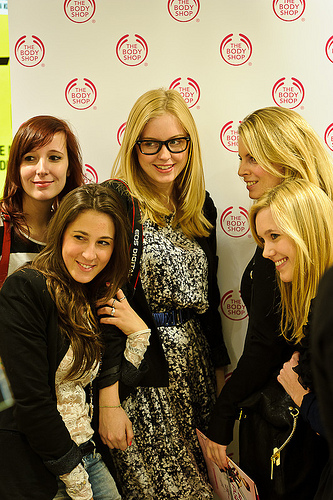 Kate, Eva, Olivia, Marie and me.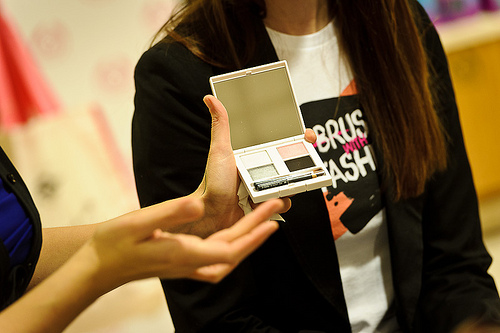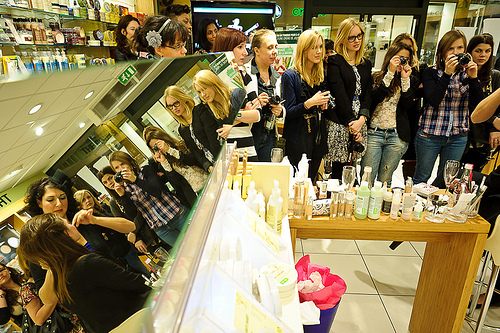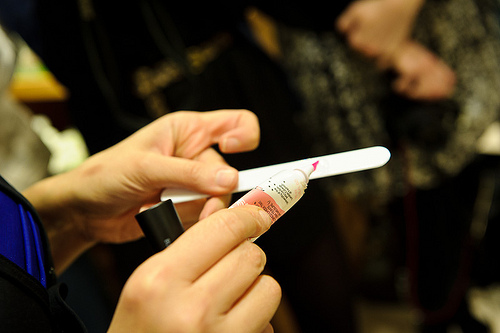 The magic blush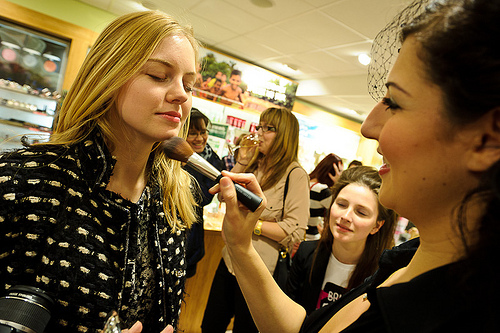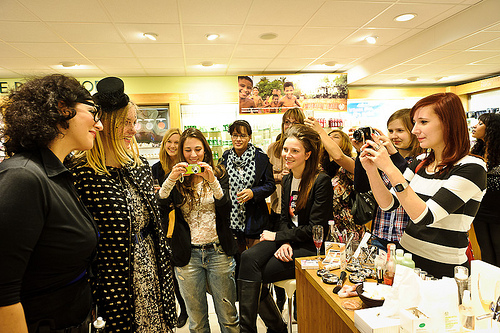 We swapped our accessories and stiked a pose!
Photos by me and Jürgen Doom.