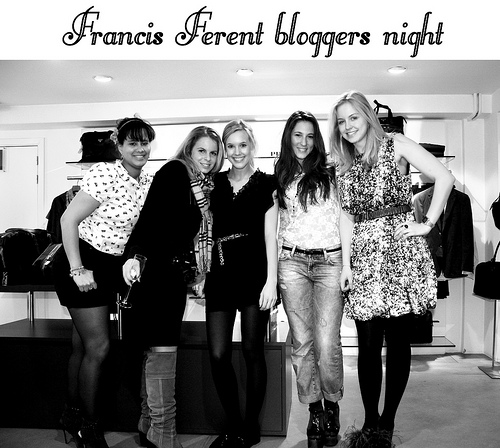 Being locked inside Francis Ferent at night. A dream for every belgian fashionista. And a dream come true for me last Thursday night.Francis Ferent is one of the top multi brands store in Brussels. It's the perfect place to see the latest collection from Marc by Marc Jacobs, Stella Mc Cartney or Dolce & Gabbana. It's also great to find birthday presents or to go shopping with your boyfriend.So, when I received the invitation to a blogger's party at their shop, I couldn't be happier!And the night was just perfect! The whole shop was ours, and we got the chance to take some of their clothes to create some outfits, which was a true paradise.
Francis Ferent's director was also the sweetest to us, and he found the perfect words to keep us motivated with our blogs. Also, spending the night with my blogger friends is always nice!
My outift for the night? Well, it has been a nightmare! I planned to wear my Prada shoes bought in Florence but actually, when I packed in Paris to come back to Brussels I completly forgot to take something nice to wear (that's because my suitcase was full of clothes for a theatre piece- I tell you more about it soon). So I ended up at 5pm, looking for the perfect outifit which was impossible. So I went to my mum dressing room and picked a dress and a jacket. Worn with a blue belt and my wonderful Sonia Rykiel shoes (which are a birthday present from my sweet boyfriend last year).It was the first time I wore them and I was so scared they would be damaged (and I was right, they lost feathers as you can see on the pictre of Kate wearing them).
There are more pictures coming soon with the outfits we created but I need to collect them from fellow bloggers first!
Etre enfermés chez Francis Ferent la nuit. Un rêve pour toute fashionista belge. Et un rêve devenu réalité pour moi jeudi dernier.
Francis Ferent est l'un des meilleurs magasins multi marques de Bruxelles. C'est l'endroit parfait pour admirer les dernières collections de Marc by Marc Jacobs, Stella Mc Cartney ou Dolce & Gabbana. Mais c'est aussi l'endroit où dénicher des chouettes cadeaux ou bien où allez faire du shopping avec votre copain.
Alors, quand j'ai reçu une invitation pour une bloggers night dans leur boutiqute, je n'aurais pas pu être plus heureuse!
Et la soirée était juste parfaite. Le magasin tout entier était à  nous, et nous avons même eu la chance de choisir quelques uns de leurs vêtements pour créer des looks, le paradis sur terre en somme.
Le directeur de Francis Ferent a été plus qu'adorable avec nous, et a su trouver les mots qu'il faut pour nous motiver à continuer nos blogs (non pas qu'on ai pensé à arrêter hein!).
Et puis, passez la soirée avec mes copines bloggeuses est toujours sympa!
Ma tenue pour cette soirée? Un vrai cauchemar! J'avais prévu de porter mes chaussures Prada achetées à Florence mais en réalité, quand j'ai fait ma valise à Paris j'ai complètement oublié de prendre quelque chose de sympa à porter (en réalité c'est parce que ma valise était pleine de vêtements pour une pièce de théâtre- je vous dis tout prochainement). J'ai cherché en vain une tenue à porter. Alors j'ai fini par aller puiser dans le dressing de ma maman, où j'ai pris une robe et une veste. Portée avec une ceinture bleue et mes magnifiques chaussures Sonia Rykiel (qui sont un cadeau d'anniversaire de l'année passé de mon super copain). C'était la première fois que je les mettais et j'avais super peur de les abîmer (et j'avais raison, elles ont perdu quelques plumes comme vous pouvez voir sur la photo avec Kate).
Promis, je vous mets plus de photos très vite, mais je dois d'abord les récupérer auprès de mes amies bloggeuses!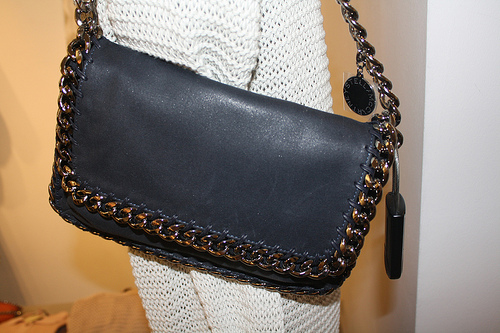 Stella Mc Cartney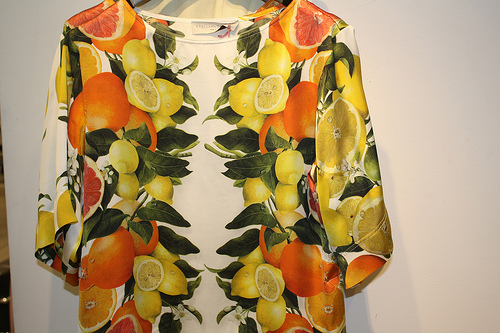 Stella Mc Cartney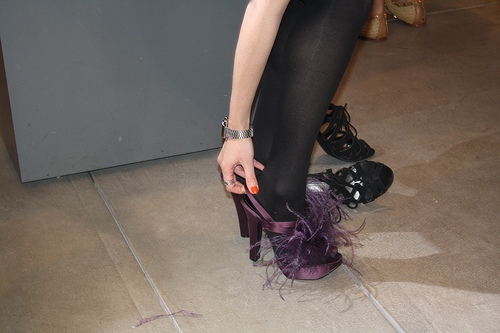 My Sonia Rykiel shoes worn by Kate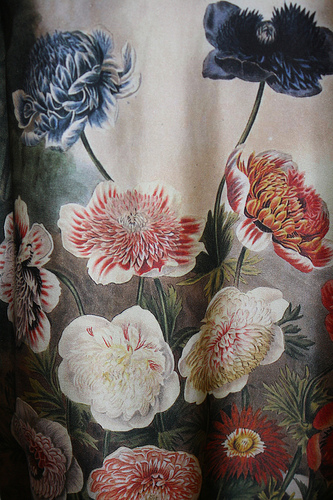 Love this print by Stella Mc Cartney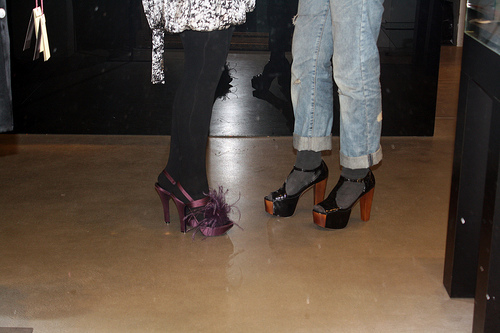 Me and Eva with her beautiful Jeffrey Campbell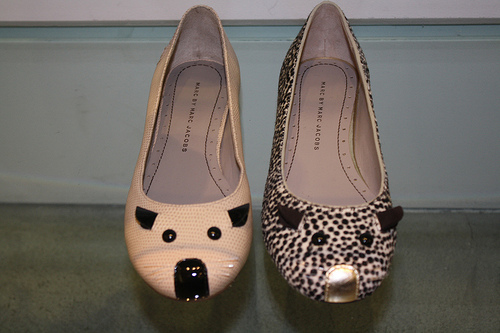 Ok, you already know I have an obsession with mouse flats! But these are so sweet!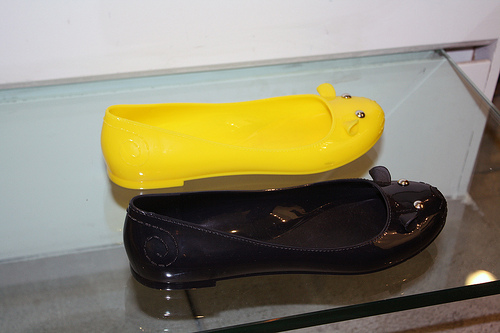 Well, jelly shoes + mouse flats = I want!