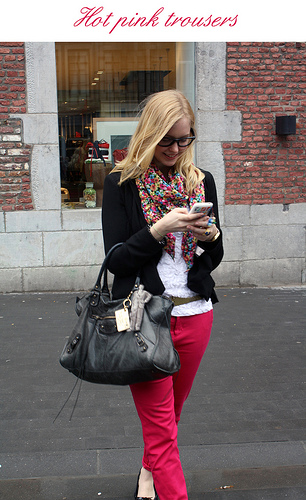 For this season, I am all about colors. And it's really hard for me to keep my fashion diet (I confess, I bought some pants and tops lately) as it seems that both Zara and H&M read my mind, but the good thing is that I already have tons of colorful clothes! When I was 13 years old, I had a very colorful look, made of skirt worn with jeans, mixed patterns like stripes and dots and lots of accessories. So, be prepared for an avalanche of colors on the blog!That being said, here's what I wore for a shopping day with my friends back in Belgium. What do you think? Are you a big fan of the color trend as well?
Have a good week!
Pour cette saison, je suis accro aux couleurs!Et je dois dire que c'est particulièrement difficile pour moi de m'en tenir à ma fashion diet (je vous l'avoue, j'ai acheté quelques pantalons et tops ces derniers temps), puisque j'ai l'impression que Zara et H&M ont lu dans mon esprit. Mais le point positif est que j'ai déjà pas mal de vêtements colorés! Quand j'avais 13 ans, j'avais un look très coloré qui consistais à porter des jupes sur des pantalons, à mixer des imprimés comme des rayures et des pois et à porter des tonnes d'accessoires. Alors, préparez-vous à une avalanche de couleurs sur le blog!Ceci étant dit, voici ce que j'ai récemment porté pour une virée shopping entre filles en Belgique. Qu'en pensez-vous? Etes-vous aussi fan de cette tendance colorée?
Passez une bonne semaine!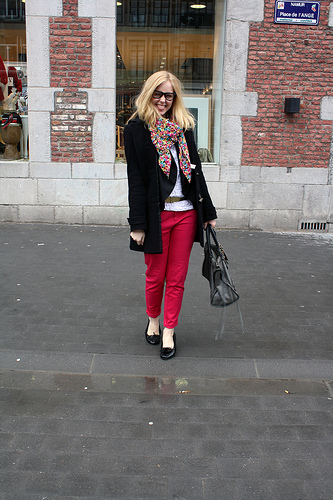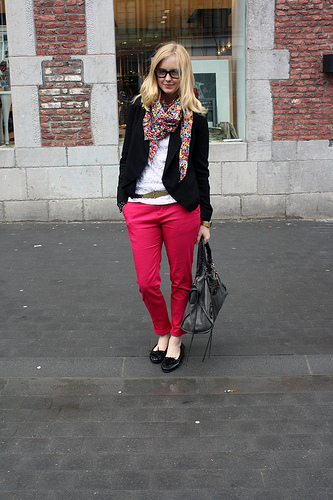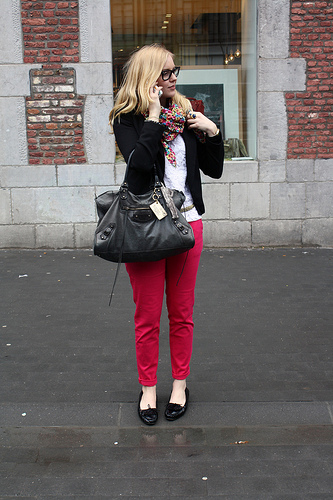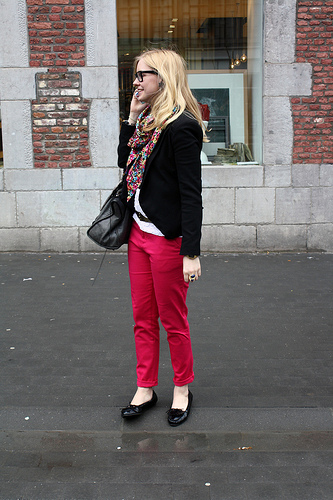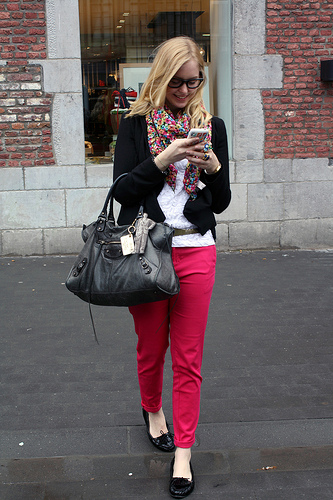 Zara trousers, t-shirt, belt and blazer
H&M loafers
Luella scarf
Balenciaga bag
Mer du Nord duffle coat