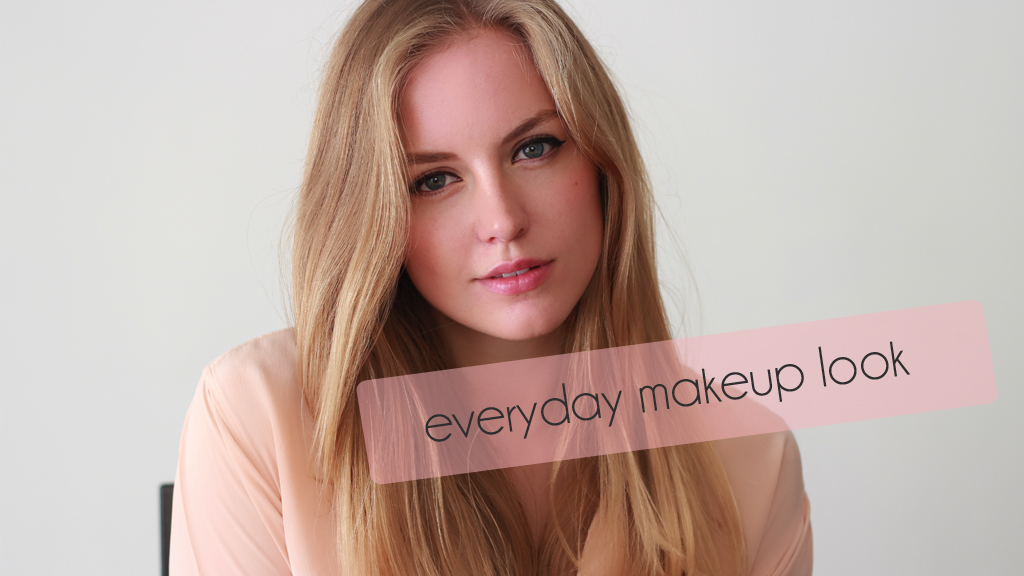 When I first started doing Youtube videos, I was convinced that I would never do a makeup tutorial. The whole process seemed really complicated, my makeup skills weren't that good and there was no way that I would let anyone see me without makeup. That was 2 years ago.
I strongly believe that we grow up and evolve everyday. I feel like I am not the same as I was yesterday and certainly a lot different than what I was years ago. Of course, my core values are still the same, but my approach to life changes everyday. I started wearing makeup when I was eleven. Nothing too crazy, a bit of mascara and a shiny lipgloss usually did the trick. But when I turned 13, I started to wear a lot more makeup. I discovered foundation and started covering my acne by applying tons of bronzing powder. My skin was awful at the time and makeup was a real self esteem boost. I would apply black pencil on my eyes, hide my red skin under layers of foundation and add a bit of tinted lipbalm and I felt ready to conquer the world.
Until last year, only a very few amount of people had seen me without makeup. My mum obviously, my best girlfriends and my fiancé. Even if I was sick, I would put on makeup before heading to the doctor's. If my doorbell rang and I was bare faced, I wouldn't open the door. I even went to the gym with a full face of makeup. But since I started taking extra good care of my skin, I feel way more confident about my natural look. I don't wear makeup everyday, I always take my makeup off before doing any exercise and almost everyone around me has seen me without makeup at some point. So yes, my eyelashes are blonde and don't really show, yes my skin isn't wonderful and poreless, and yes, I have no cheekbones without bronzer. But that's fine with me.
So, to celebrate that fact that it took me years to embrace my bare face, I decided to film my first ever makeup tutorial. Nothing too fancy here, it's my go to makeup look for everyday but so many of you requested it that I really wanted to share it with you. I hope that you'll enjoy it and find it somewhat interesting!