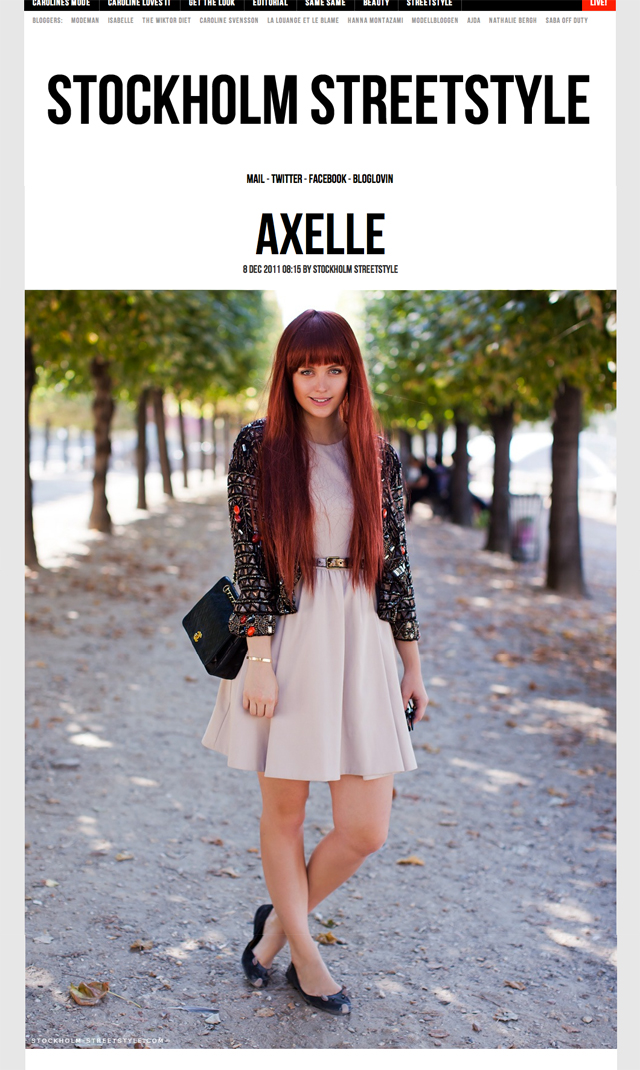 I woke up this morning after a terrible night, made myself a cup of tea and checked Bloglovin. And guess what was the first post I saw? My little red hair face! I was so surprised that I almost spilt my tea!
I am in love with the photo, and I love the fact that I am wearing my little wig!
I cannot thank the wonderful team behind Stockholm Streetstyle enough for providing me with the most amazing photos 🙂
Talk to you soon, I have a long day packed with work and meetings!
❤
Axelle
You can also follow styleplayground there: TWITTER | BLOGLOVIN | FACEBOOK