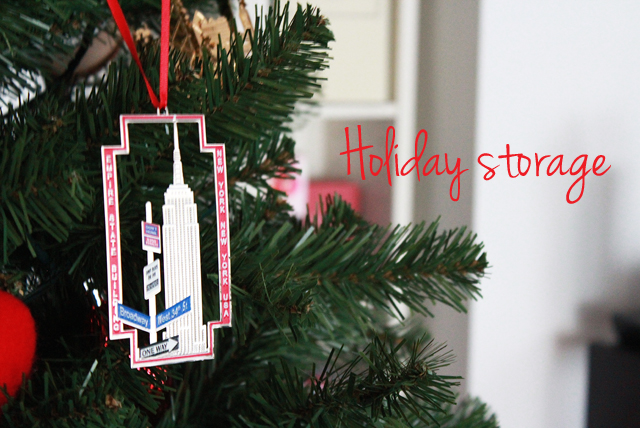 Last weekend, we took our Holiday decorations down. The process always feels bitter sweet as it rings the end of the Holiday season but the beginning of a fresh new year.Over the years, I've used countless ways of storing our decorations but I finally found a solution that works perfectly for us. Click on "read more" to discover all my tips for a stressless end to the Holidays season!


The first thing that we do is go around the house with an empty basket and collect all the decorations that we see. I make sure to check every single room twice as I've already found a snowman hanging on a doorknob in July!

We gather everything on our dinner table and group similar items together. This way, we never end up with one candle in a box and four other in a second box.



If you can, keep the original packaging as it really helps to pack fragile items.



Maximize space! Fill your jar and boxes with decorations and save space!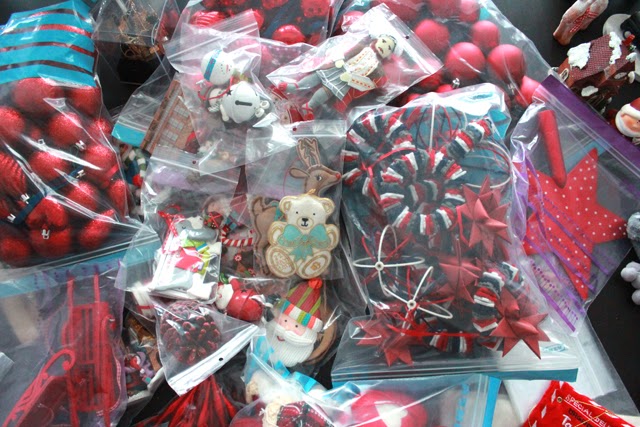 Pack your tree ornaments in ziplock bags. Separate your ornaments by type (fabric, clay, paper,…) and store them in these plastic bags. It will save you time when decorating your tree and keeps them safe. I use these from Ikea that come in various sizes.



Finally, we put everything in these massive Ikea boxes. I printed some fun labels for each box so that we always know what's inside of it.
And here's a little cheat list to pin until next year!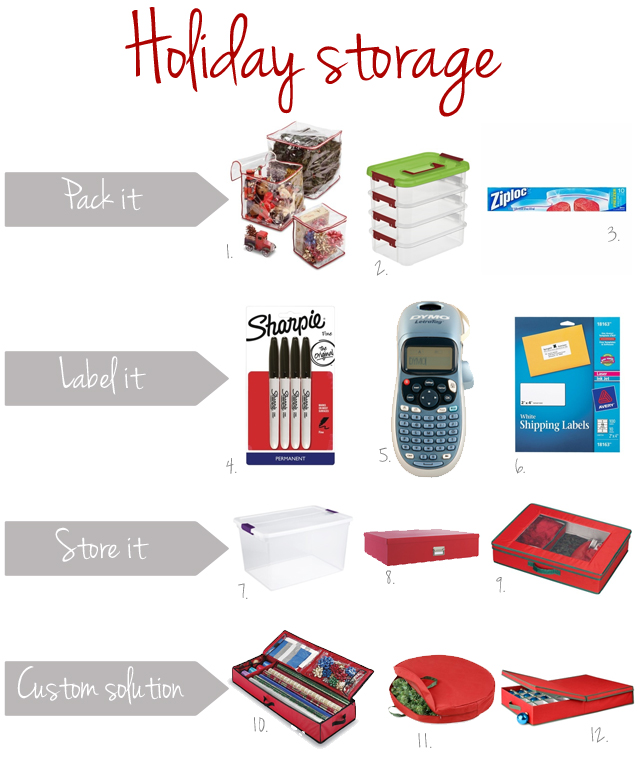 1 / 2 / 3 / 4 / 5 / 6 / 7 / 8 / 9 / 10 / 11 / 12