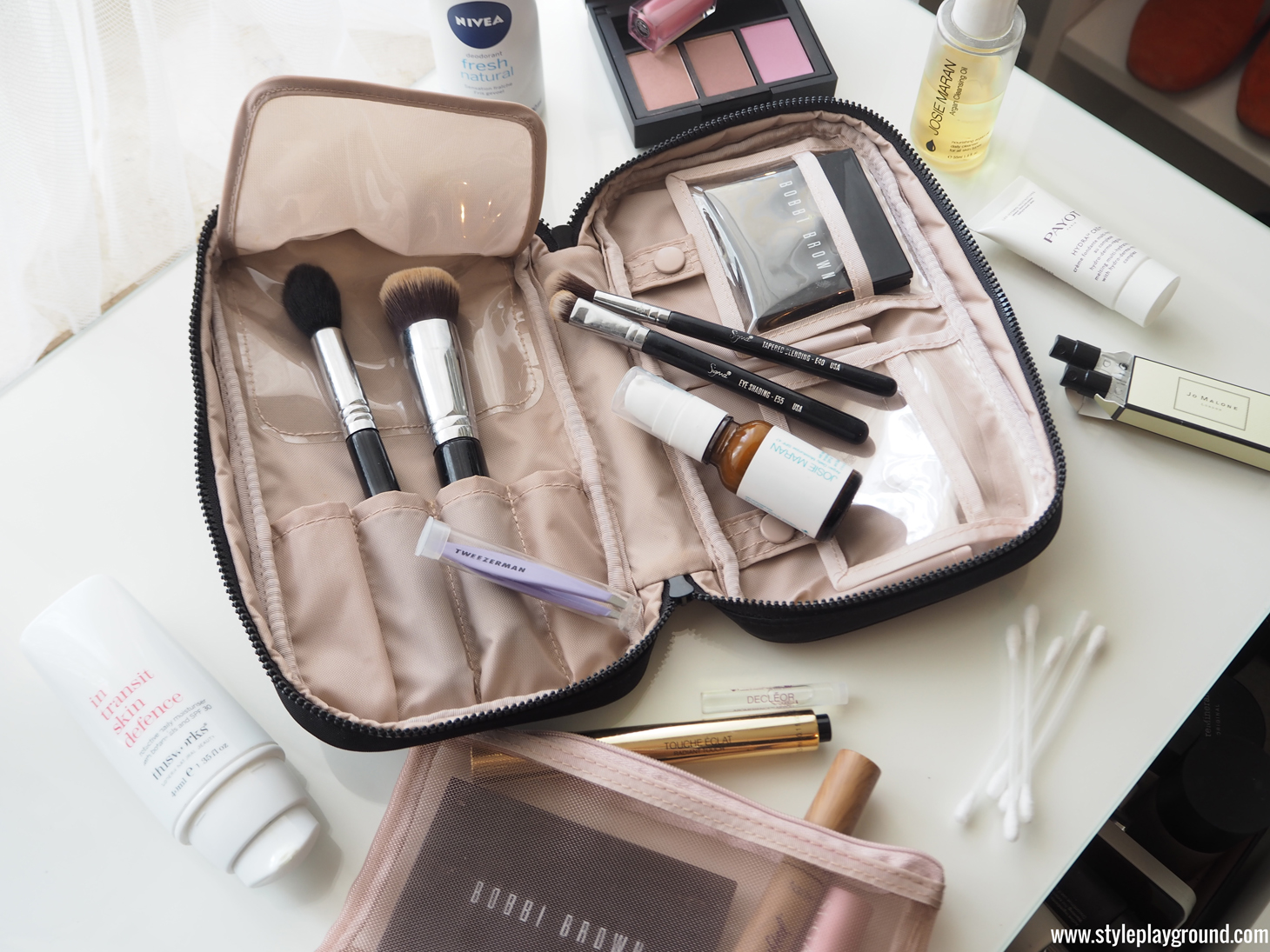 When I was younger, I would take my entire wardrobe with me on holidays. And if we were going by car, I was the happiest person since it meant that I could overpack without feeling restrained by weight limits. I still remember that for my first holiday with my boyfriend -a lovely week on the Amalfi coast with a stop in Milan- I packed all my summer dresses. All of them. The weather had been awful back home so I wanted to make sure to wear all my summery items at least once. Of course, that didn't happen and I am still amazed that my three suitcases didn't frighten the boyfriend a single bit.
Ever since, I've been trying my best to pack only the essentials. And while I've been very good at doing so clothes wise, my beauty stash has slowly but surely taken all the space in my suitcase. Sure, I like to be prepared for every occasion, but I now find it really satisfying to only pack what I really need. Curious to know how I managed to go for makeup hoarder to amazing packer? Follow my lead!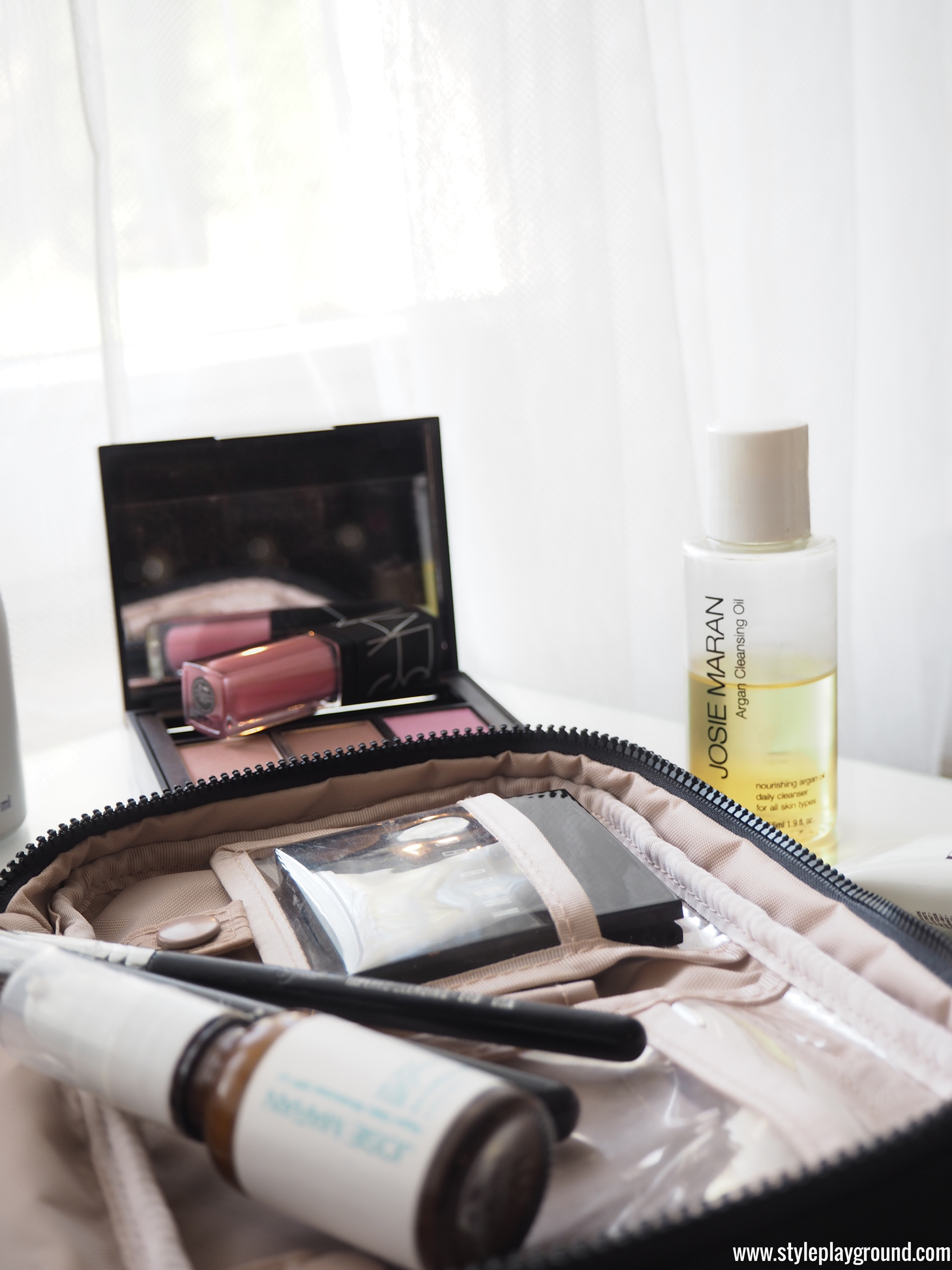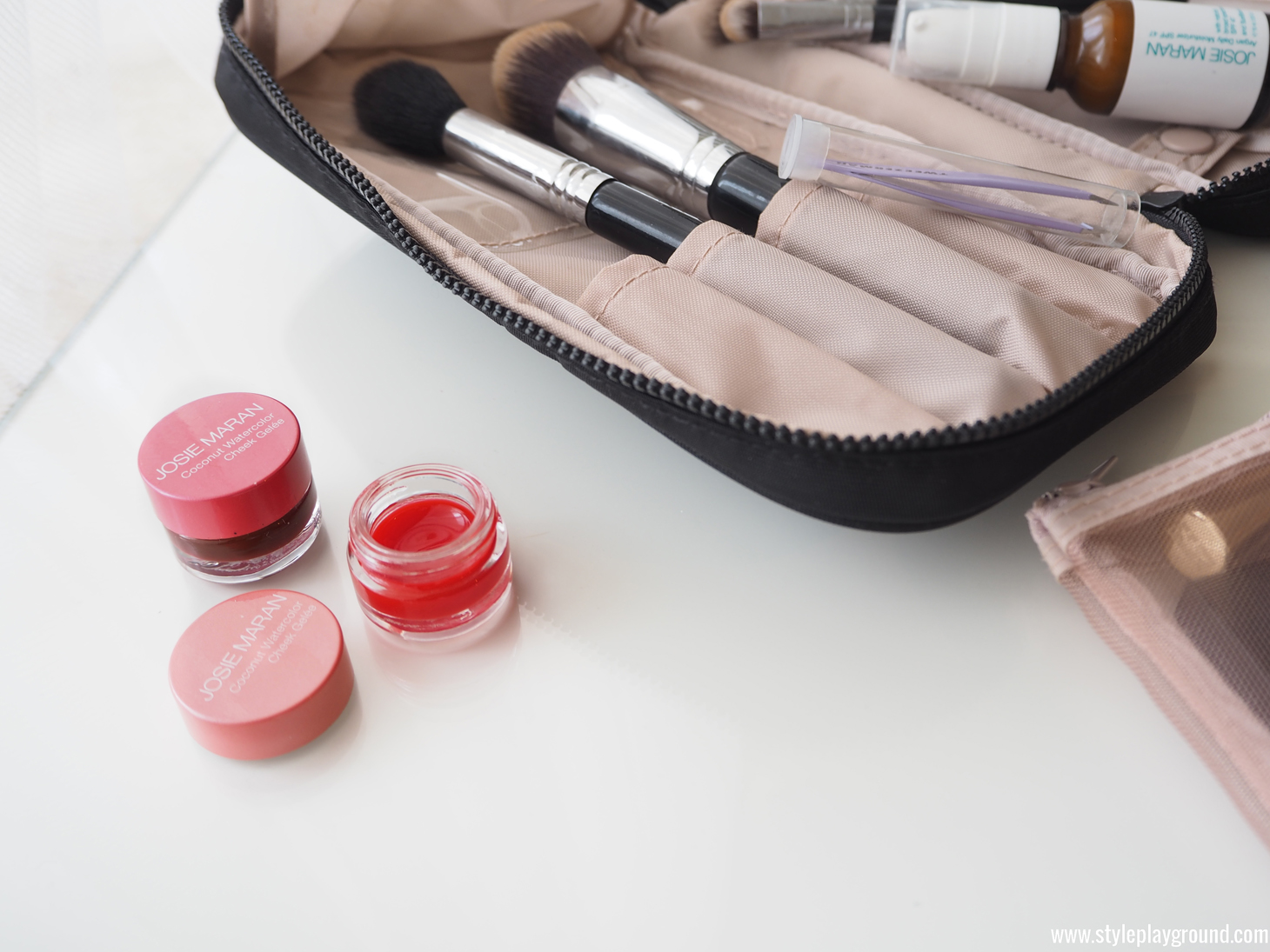 Be realistic
More times than not, I've found myself packing what I thought were essentials, only to find them untouched at the end of my vacation. Sure, doing a face mask twice a week at home sounds nice but I never really take the time to do so when I am away. Chances are that you'll have better things to do than spending time in your hotel bathroom to do a full on pamper routine and I find that packing a handful of quick & efficient products is more satisfying than taking your whole bathroom with you.
Pack multitask products
As much as I love my slightly over packed beauty cabinets at home, I really don't need all of these when I am travelling. But still, I love to have options and have the right product at the right time. So one of my biggest tip is to pack multitask products. A cheek & lip product is the most obvious example but a bronzer can also work as an eyeshadow and a concealer pen in a lighter shade can double up as an highlighter. The same goes for skin & body care as well. Pick a good dry oil that can work on your hair, your skin and your face and throw in a gentle cleanser that works as a makeup remover as well.
Stock up on samples
Truth needs to be said, I am a samples hoarder. Whether it's a one dose that I got in a magazine or a deluxe sample that I got as a free gift with purchase, I have a full box of these hidden in my bathroom. And honestly, I highly suggest that you do the same! Whenever I head out of town, no matter if it's for a week or just a couple of days, I always dig into these and find little gems to take with me. While I know that it's always reassuring to pack a face moisturiser that you love, throwing samples of eye creams, face masks and hair conditioner is a great way to pack a lot of options without the hassle of weight since you throw these away after use. I also stock up on miniatures of my favorite products when I can. While these smaller sizes are sometimes a little bit overpriced, I like to refill them whenever I need to. So invest in easily refillable miniatures of your favorite staples as these will turn out to be really useful for future trips.
Decant in smaller bottles
While Muji certainly has the biggest offering when it comes to small travelling bottles and sprays, you can easily find cheaper options at your local drugstore or even online. This is a great option if your favorite products are not available in miniature size but it's also great to give out little samples of your favorites to your besties. So, splurge a little bit and get an assortment of bottles, tubes and even a mini stacking tower (this is the best for foundation, primer or even hand cream) and I can assure you that you'll be happy to have them next time you'll need to pack!
Palettes, palettes, palettes
I am sure that you all know by now how much I love a good palette. But these come especially handy when travelling! While a compact eyeshadow palette is great to create multiple looks, a face palette like this one is the perfect travelling companion as well. And if you like a bit of blush & bronzer, this one from Nars is the best one that I've found!
Find the perfect makeup bag
I love a good makeup bag and have accumulated quite a few over the years. Some are very compact, others are very roomy and I have to admit that I could buy cosmetic cases all day, every day. But I strongly believe that finding the perfect makeup bag for you is the key to packing light & functional. The one shown on these photos is from Muji and while it was pretty pricey for what it is, I absolutely love it to pack makeup. It's very compact but contains a lot of things thanks to its internal organisation and pockets. There's room for a couple of brushes, a detachable pouch that you can easily throw in your bag and a couple of smaller pockets to house your small palettes and blushers.