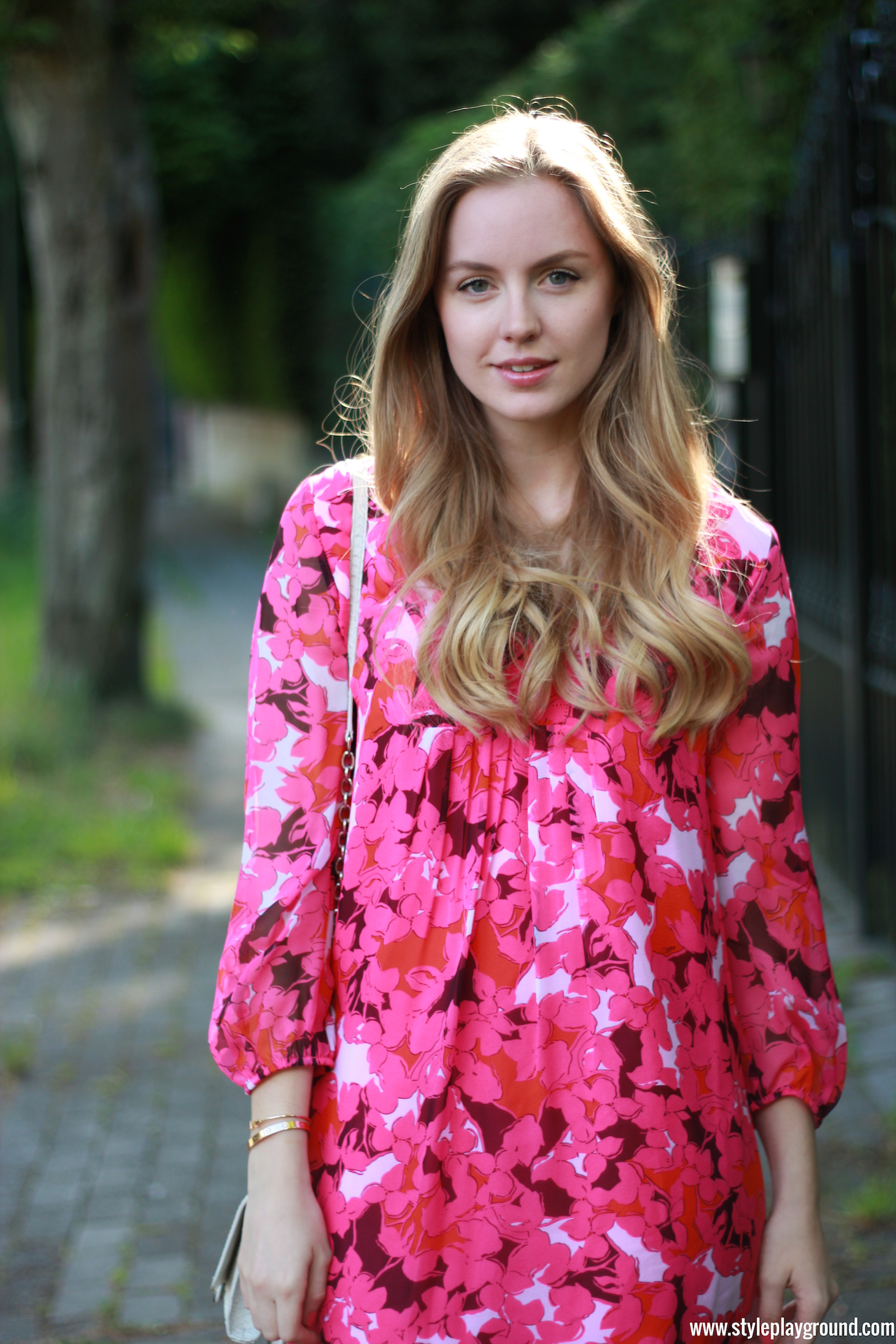 When Diane von Furstenberg reached out to me and asked me if I wanted to be part of their DVF girls for the VIP opening of La terrasse de l'hippodrome, I honestly jumped of happiness. Diane von Furstenberg is a brand that I really like and collaborating with them on such a cool project is simply amazing.
I stopped by their gorgeous store in Brussels two weeks ago to choose my outfit. I think I must have tried the whole shop but I really couldn't help myself. The prints, the fabrics, the cuts, everything breathes femininity, elegance and effortless luxury. If you follow me on snapchat (find me under the username axelleblanpain), you've probably seen a couple of the dresses that I tried on. While I pretty much loved everything, this pink dress was my far my favorite. It's light and flowy while being feminine and elegant in the same time. As soon as I put it on, I knew it was the one for me and I can already see myself wearing it a lot this summer.
For this outfit, I paired it with my DVF mini Harper bag that you've already seen here and here. This tiny bag is my go to companion for summery nights out. While it's very compact, I can fit all my essentials in it, including my phone, a lipgloss, my keys and some cash. I love the fact that I can just wear it on my shoulder or cross body as it leaves my hands free and I don't have to worry about it all the time. I also wore a pair of nude heels to keep the main focus on the dress. I bought this particular pair ages ago during Paris fashion week and it's actually one of my most worn pair of shoes! They're very comfortable and literally go with everything in my wardrobe.
We shot some great photos with the DVF team at La Terrasse yesterday night and I can't wait to share them all with you! Make sure to follow me on instagram & facebook to see more photos from this incredible night!