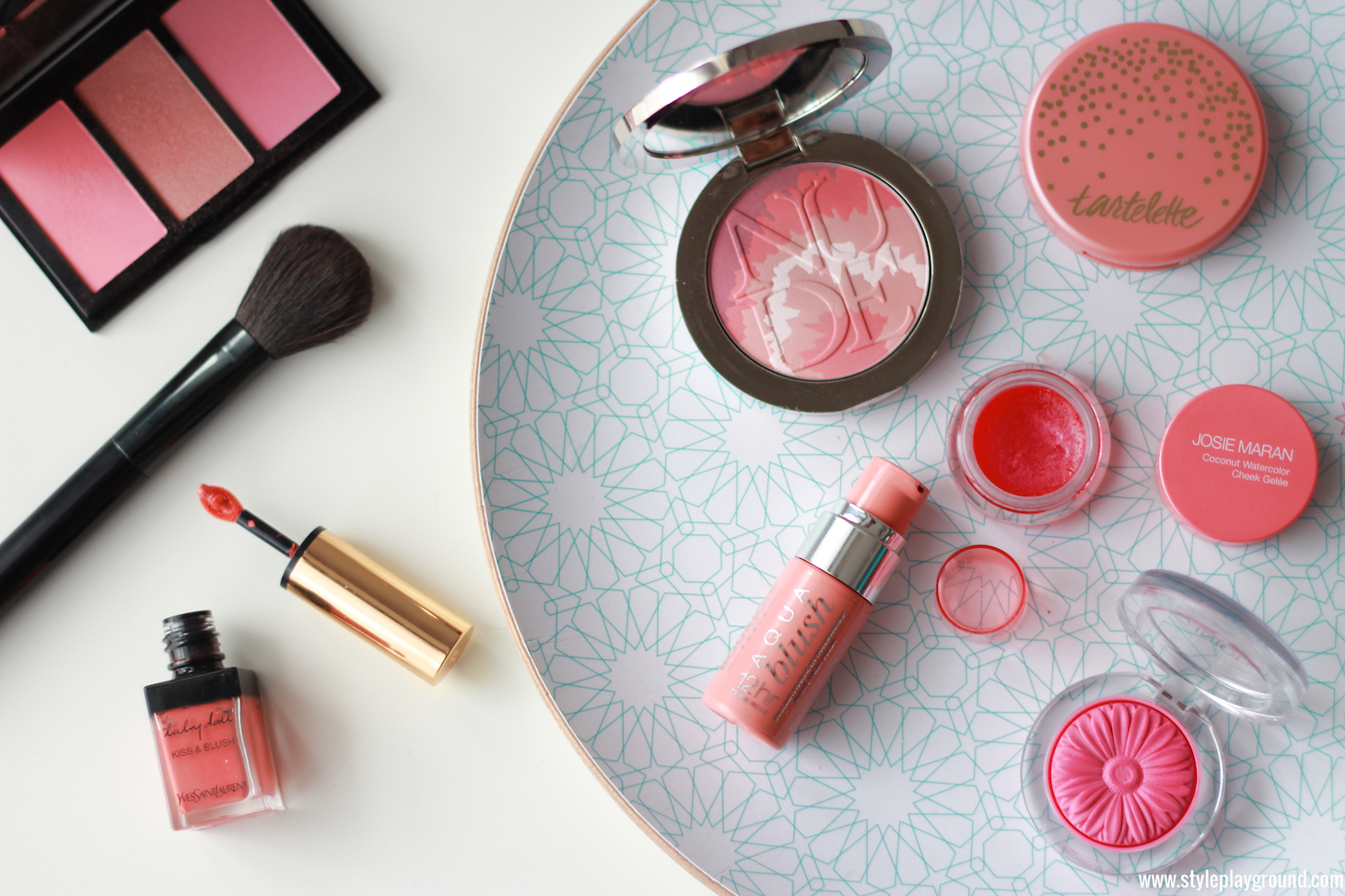 Spring is my favorite season. Sure, there's something that I like in all of them but Spring is by far the one that inspires me the most. And especially when it comes to makeup. It's the perfect time to crack out the pastels & peachy shades and I am all for it!
This year, I've been really playing with blushers a lot more. I find that it adds a little something something to the face without being too obvious either. It gives a really healthy glow and ties a whole look together. Since I've been experimenting with it so much, I decided to gather all my current favorites together and share my thoughts on them with you.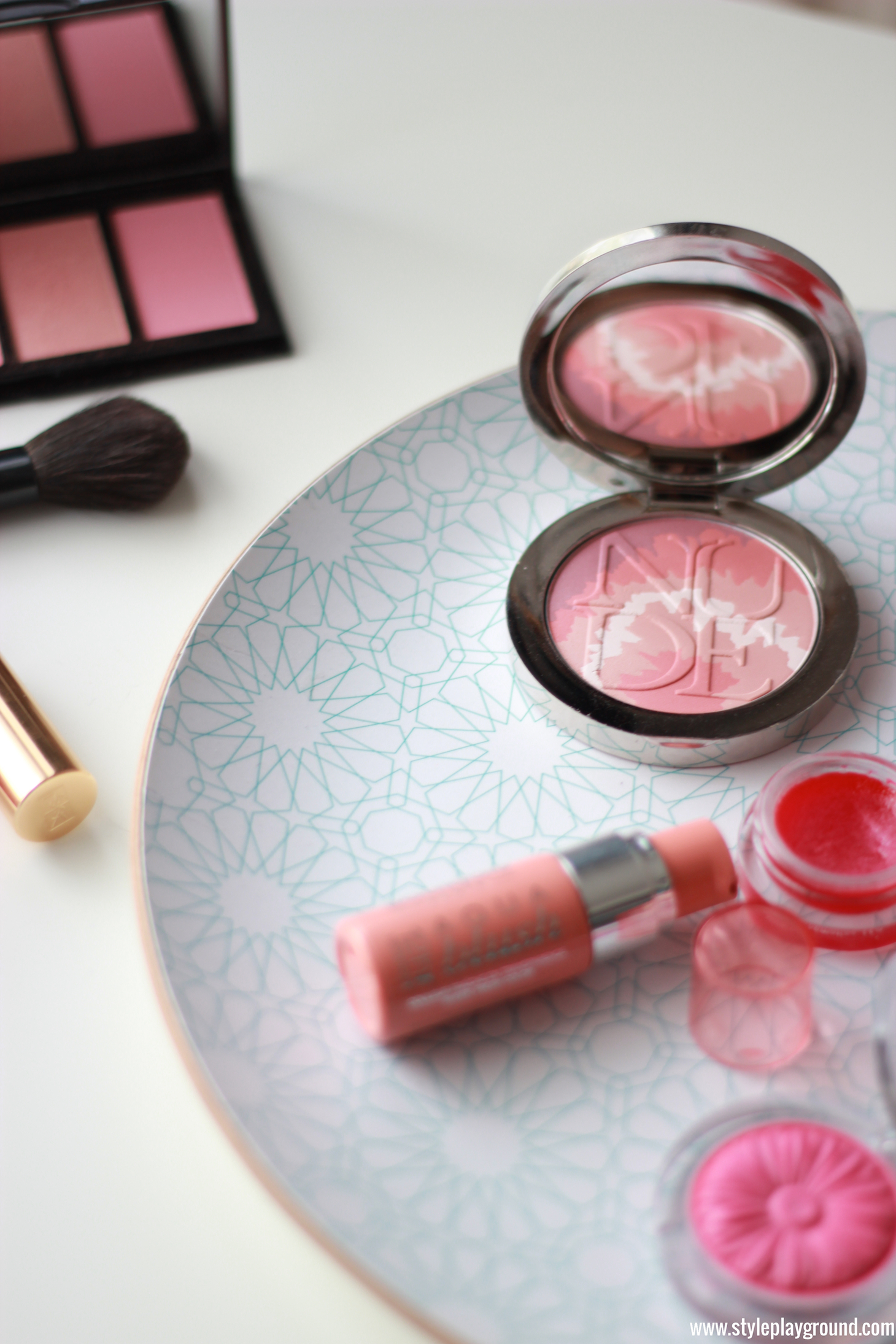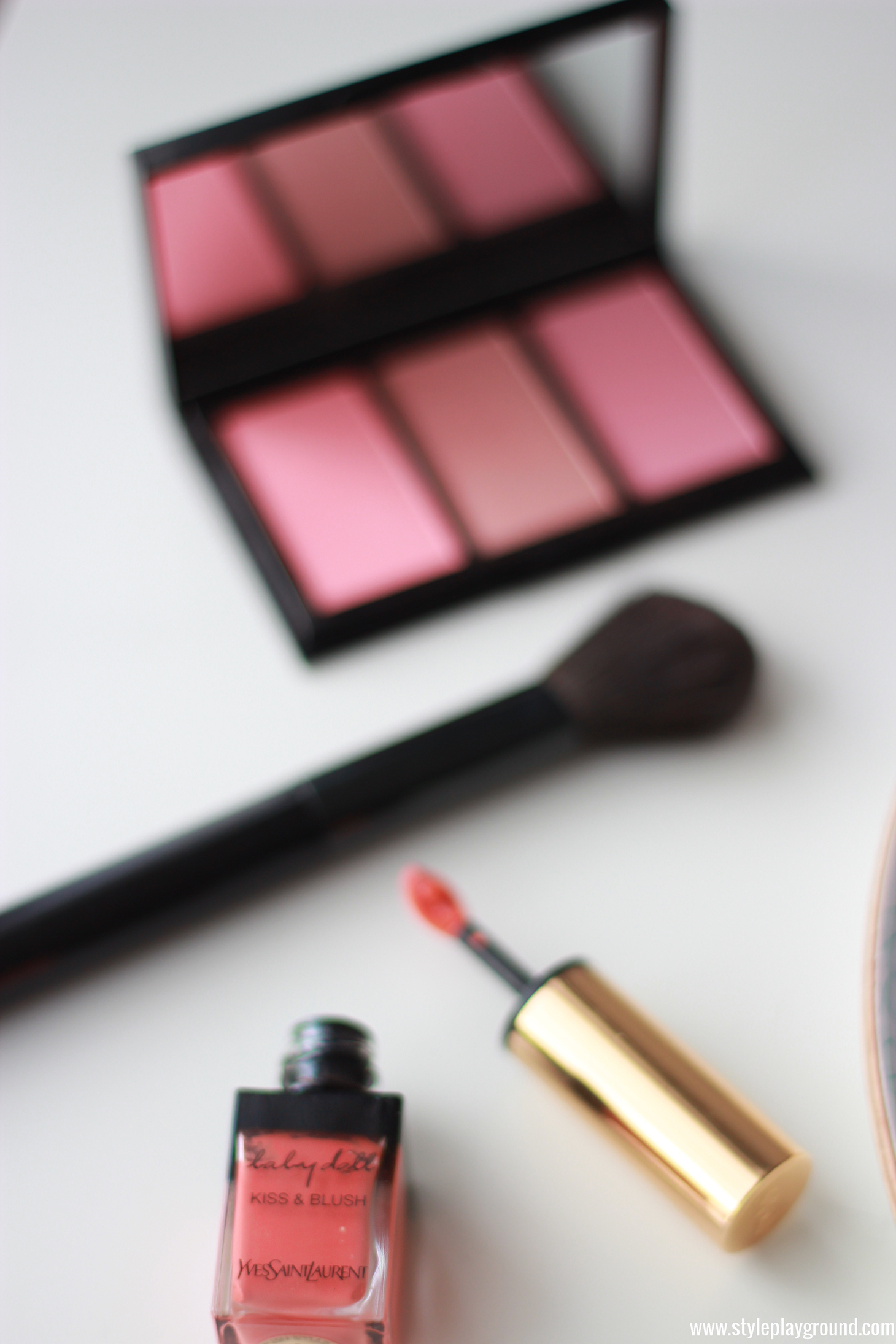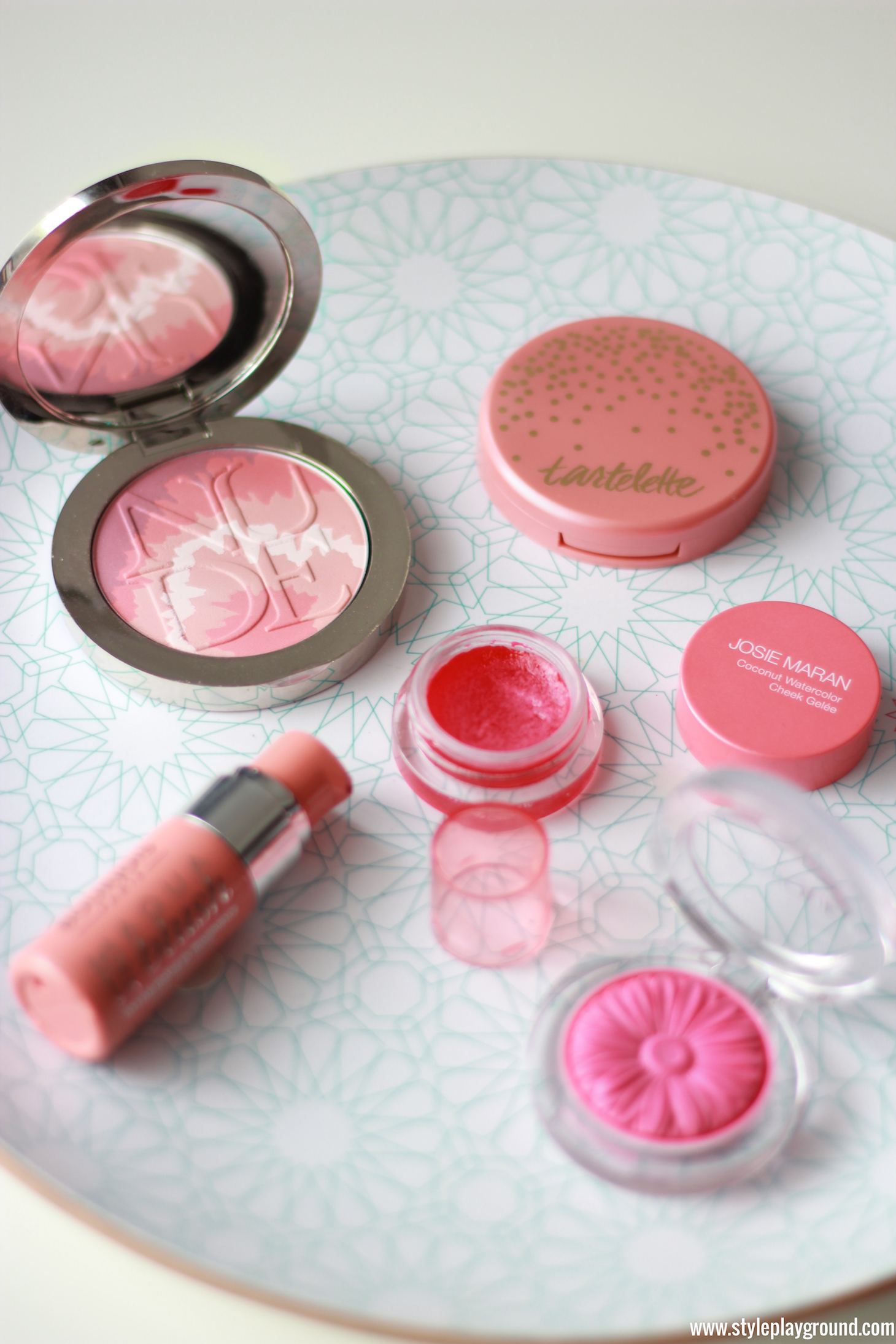 This season, I've been falling in love with the summer collection from Dior. And the Diorskin nudetan tie dye edition in 001 pink sunrise* is the star of the show. I told you all about it in this post and you even saw it in action in this video but trust me, it is stunning. I love how you can really tailor it to your needs without even thinking too much about it.
If I am feeling a little bit more adventurous, I reach for the Clinique cheek pop in 03 berry pop*. Not only is it super cute but it's also really pigmented, which means that a little goes a long way. I wasn't too sure about this Barbie pink shade when I first got it but it blends into a really nice fuschia when applied with a fluffy blush brush. This formula is quite unique as it's a powder blush that really feels and look like a cream one. The result is a very fresh flush that looks super natural.
If you want to go for something a little bit more dewy and hydrating, the Josie Maran coconut watercolor cheek gelees are simply the best. Infused with coconut water, these cute little pots deliver a long lasting wash of color on the cheeks. Plus, they also look great on the lips! The texture of these is very unique, and totally looks like a stiff gelee. It might sounds scary, but it's absolutely not since it applies easily with either your fingers or a stippling brush. The shade Poppy paradise is my current favorite but pink escape is a lovely option if you're looking for a pinkier shade.
A new product that I recently tried is the Bourjois aqua blush in 01 ingé-nude*. This product, described as a sheer fresh color for your cheeks, is like nothing I've ever tried. The product comes out as a slightly watery cream which turns into a really sheer but really hydrating color when blended onto the cheeks. I love how super natural it looks and I think this will be perfect for all of us with really fair skin since it is so easy to build it up without looking like a clown. I love how nourishing it feels on the skin and the smell is pretty incredible as well if you ask me.
If you're looking for something creamy but a little bit more pigmented, the YSL Baby doll kiss & blush in 07 corail affranchi is an excellent pick. This mousse like product delivers a highly pigmented peach color which dries to a soft matte finish. Its doe foot applicator makes it super easy to apply on the cheeks as well as on the lips and I have to confess that I am pretty much addicted to the stuff. It's the perfect product to throw in your handbag and reapply through the day if you want to revive your complexion a little bit. The only downside to it is that it dries pretty quickly, so only work one cheek at a time and blend, blend, blend!
Of course, I had to include my latest blush obsession, the Tarte tartelette blush in celebrated. This is the blush for non blush girls. Its color is very natural, a beautiful peachy nude shade that looks great on anyone. I love how creamy it feels for a powder blush and I am honestly impressed by it. If you don't really like blusher, this is the one that will change your mind, I promise.
Finally, I couldn't pass on the amazing Calypso blush palette from Bobbi Brown*. This was a limited edition product so if you can get your hands on it, do it quickly! This nifty little palette has two blush shades, pretty coral a highly pigmented coral shade that looks great on tan skin, and coral sugar, a sheer pink that is perfect on lighter complexions. In the middle there's a beautiful highlight shade called calypso, which is an incredible rose gold shade. If you like blush and want a new little something to add to your collection, this is definitely worth every penny in my opinion.
So, do you like blushes as much as I do? If so, which one is your current favorite?