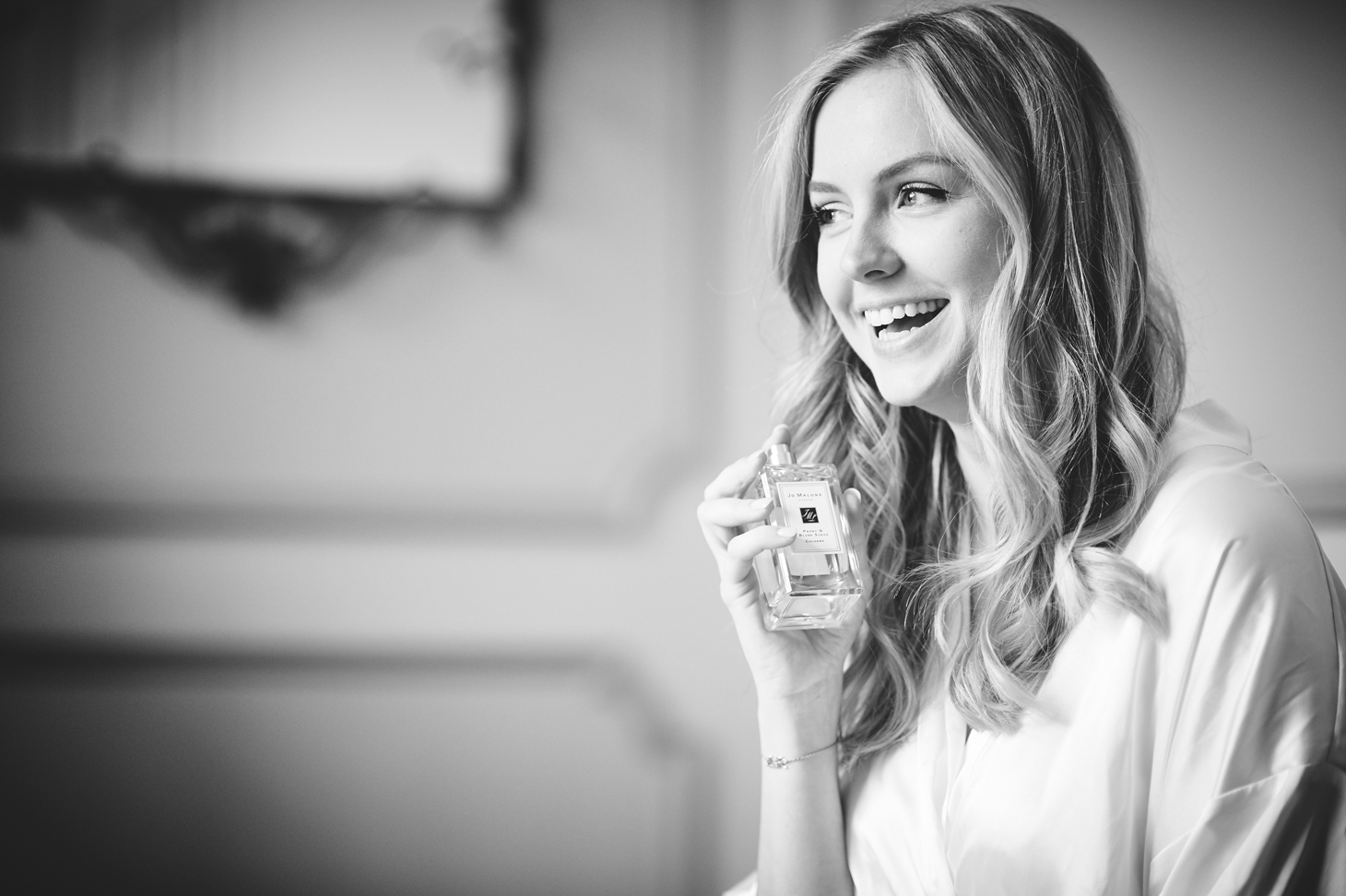 When I thought about which perfume I wanted to wear on my wedding day, I was a bit lost. I don't wear the same fragrance every day & I like to switch up scents depending on my mood, my outfit or the season. I knew that I wanted to have something unique on my wedding day, something very me but also very new.
I finally decided to book a bridal consultation with Jo Malone which has quickly become one of my favorite brands these last few years. I wear their fragrances on a daily basis and they are the ones that I always travel with, so it was a natural choice for me. I met with their wonderful store manager Stephanie who welcomed me so well that I immediately felt right at home.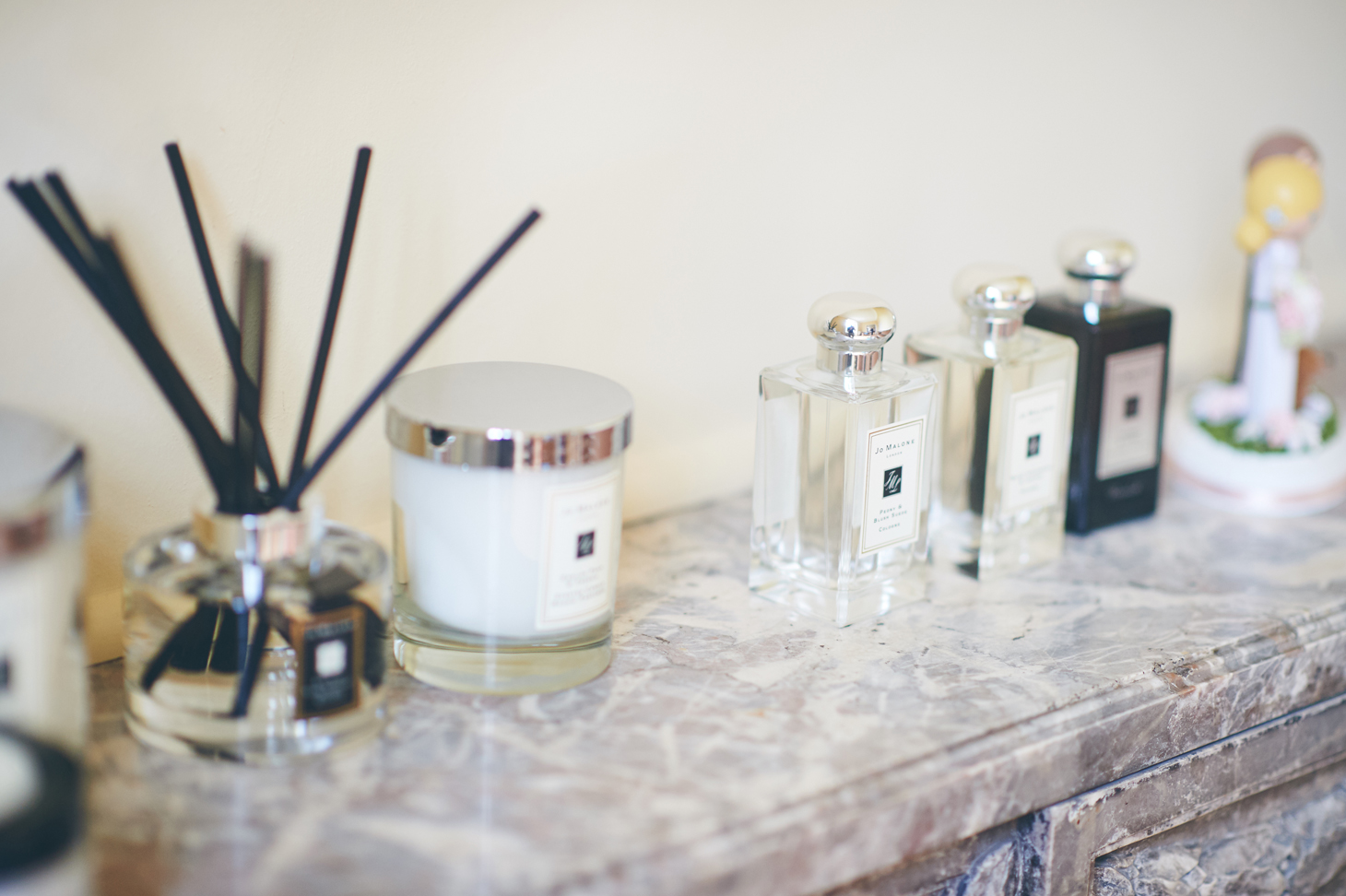 We started off by talking about the wedding in itself. I told her all about my dress, the location and the vibe that we wanted to create. Then I told her about the fragrances that I already love but I knew one thing right away: I wanted to try a new scent for my big day. I wanted to be able to smell this fragrance in years and still be reminded of those special moments. Stephanie understood that right away and suggested that we tried combining two fragrances together to create something very special.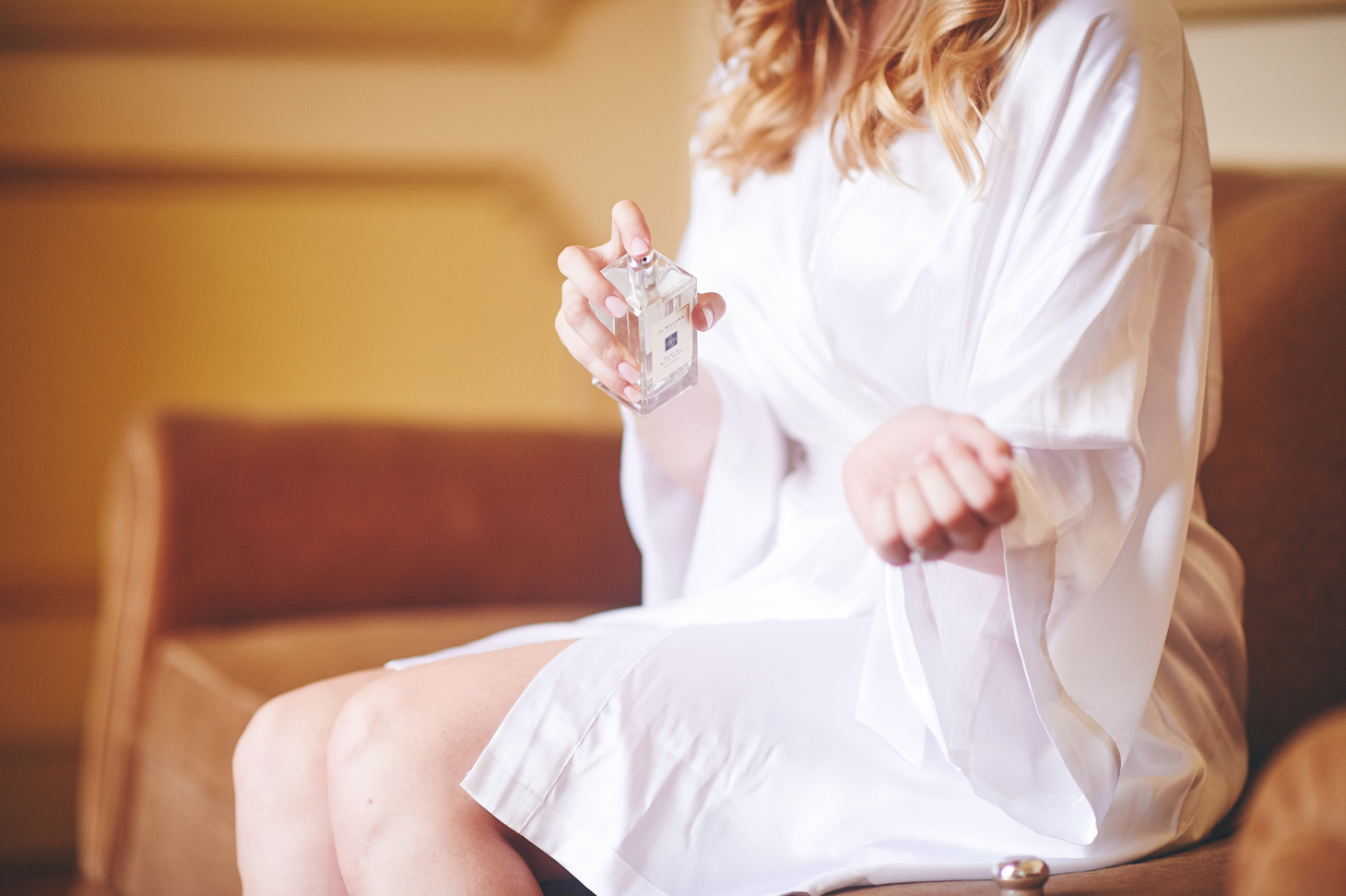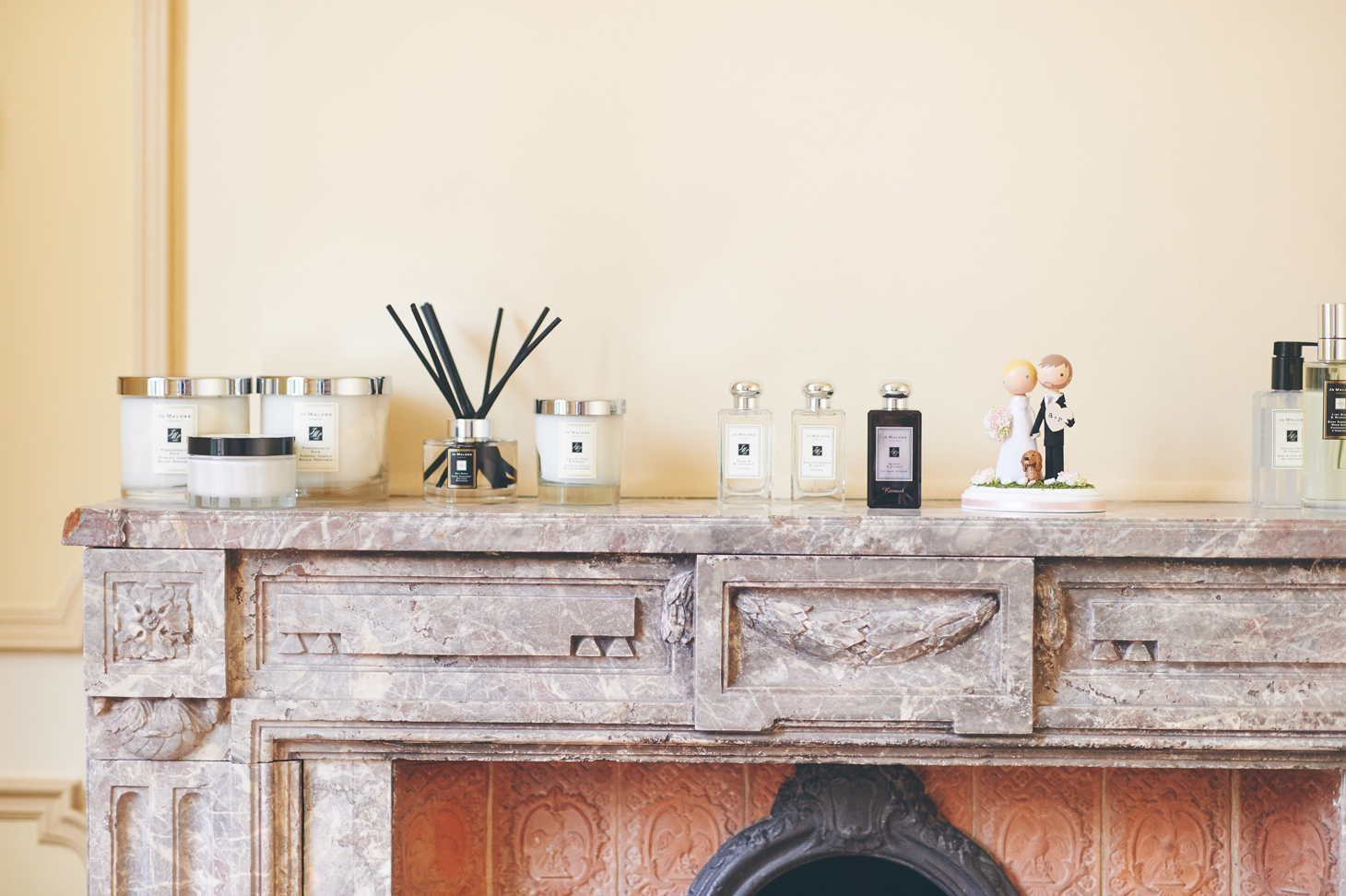 We started off with a cult classic from Jo Malone, the peony & blush suede cologne. I absolutely love this scent which reminds me of their beautiful boutiques in London, all while being sweet as well. I love peonies and we had plenty of them at the wedding so it totally made sense to me. Since I wanted to add a darker note to it, she suggested their latest release at the time, black cedarwood & juniper. This smokey & rich scent immediately captured my heart and when we combined them together, I knew we had found what I was looking for. This scent was very me and was a subtle mix of sultry & sweet. Stephanie also suggested a scented body cream to keep my skin nice & supple all while adding a hint of fragrance all over my body. I picked the scent mimosa & cardamom upon her suggestion and I really liked it. It was a scent that I would have never picked up myself yet it was perfect.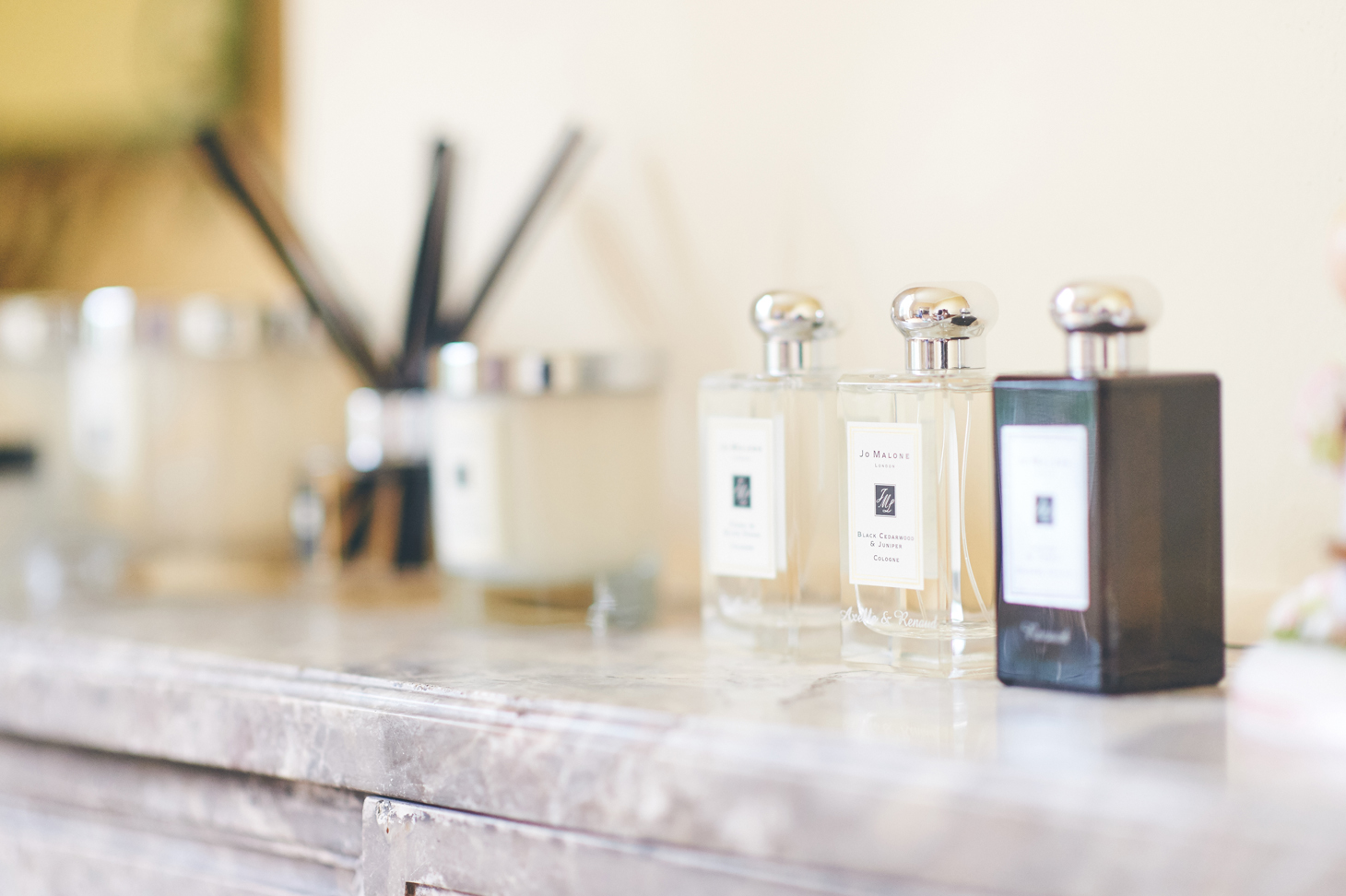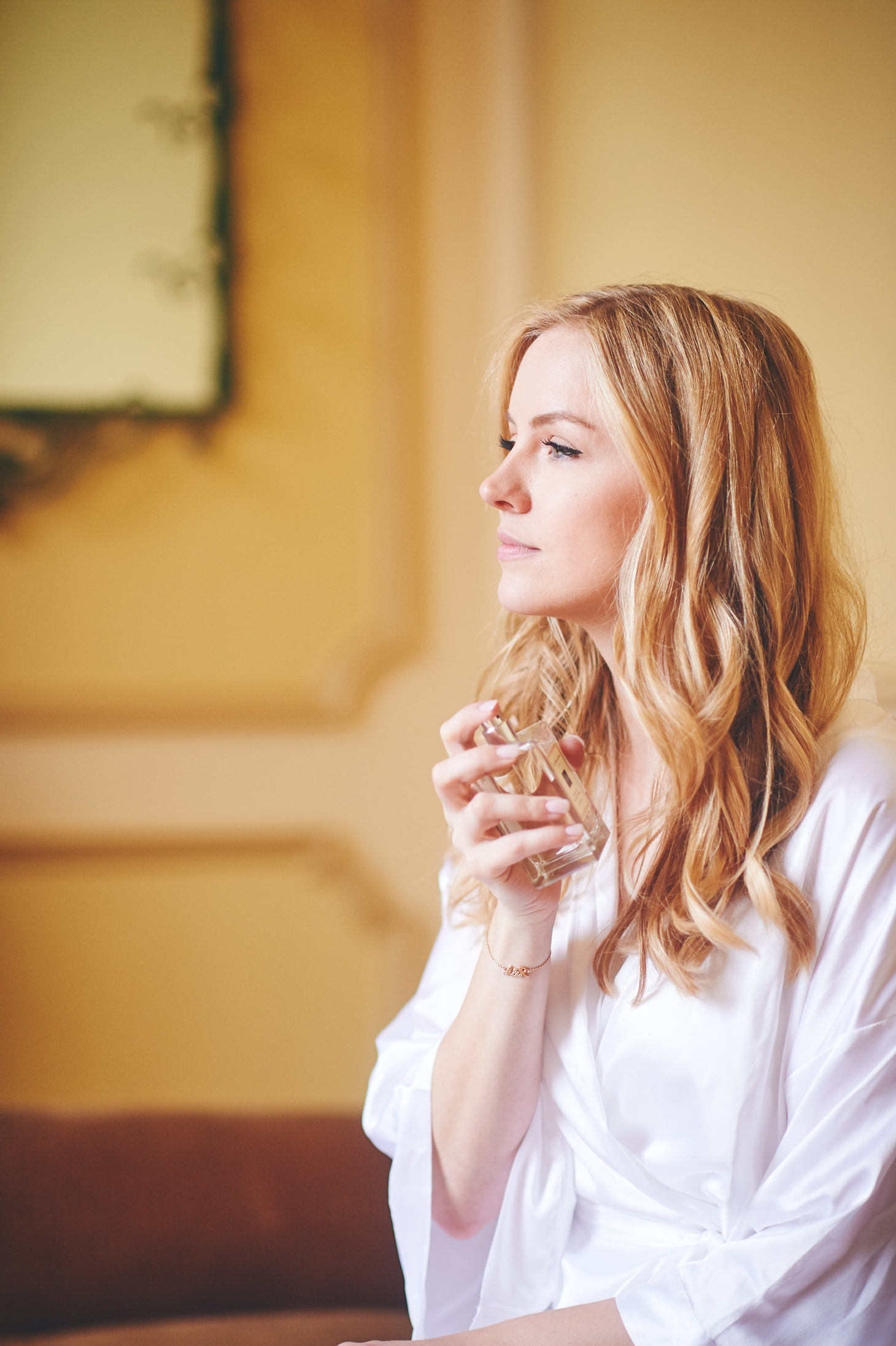 After that, we started to discuss fragrance options for the groom. Renaud & I had discussed this before and he wanted me to pick his scent for the big day. Being the hopeless romantic that I am, I suggested that we also combined two fragrances, one of them being the same as mine. We finally settled on black cedarwood & juniper combined with their cologne intense in the scent incense & cedrat. I had never smelled their colognes intense before but I trusted Stephanie and I was right: this scent was perfect for Renaud. It is very masculine, very grown up in a sense but mixed with black cedarwood & juniper, it makes it a bit more subtle.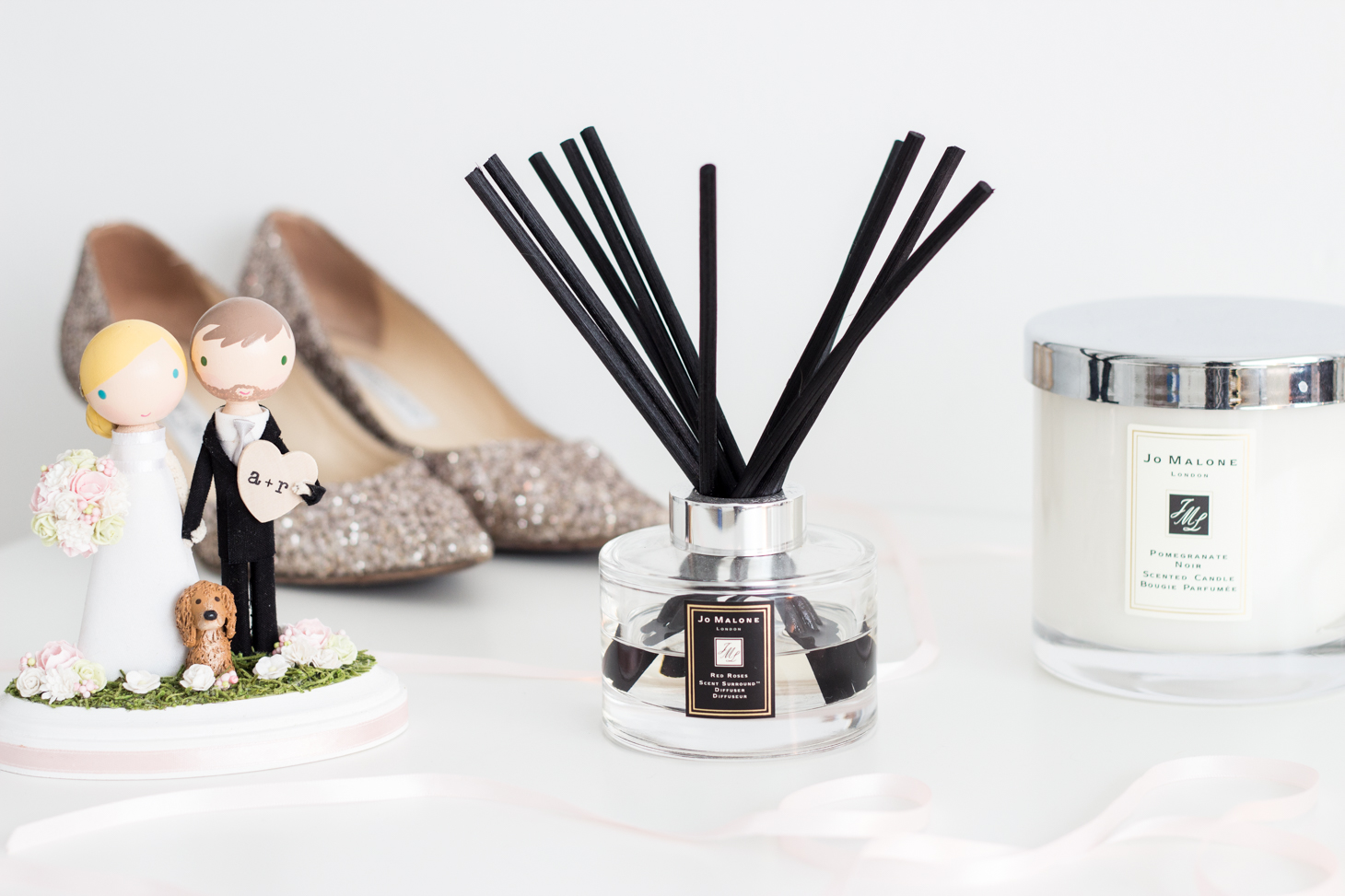 Then, it was time to pick the rest of the scents for the wedding venue. We started off with candles, and we chose English pear & freesia for the bridal suite. This is one of my favorite scent from Jo Malone and it made the whole room smell like home, which I loved. For the reception area, we went for two pomegranate noir deluxe candles. The staff lit them up a little bit before we came back from the chapel and we were welcomed by this delicious scent as we entered the castle. Not only did they perfumed the whole ground floor, they also set a romantic mood which was perfect as it started to rain outside. For the dinner, we knew that we wanted something very subtle that wouldn't interfere with the food. While our whole dinner was vegetarian, we served a delicious truffle risotto as the main course and we knew that something too powerful would be a bit too much. Therefore, we decided to go for the red roses diffuser. The scent was very subtle but yet, everyone commented on it. We placed it down the stairs of the main entrance, right next to the flowers, as every guest was welcomed by this beautiful fresh scent.
Finally, for the ladies room, we paired a English pear & freesia hand wash with its matching hand lotion. For the men's room, we chose the wood sage & sea salt hand wash which is one of my favorite scents as well.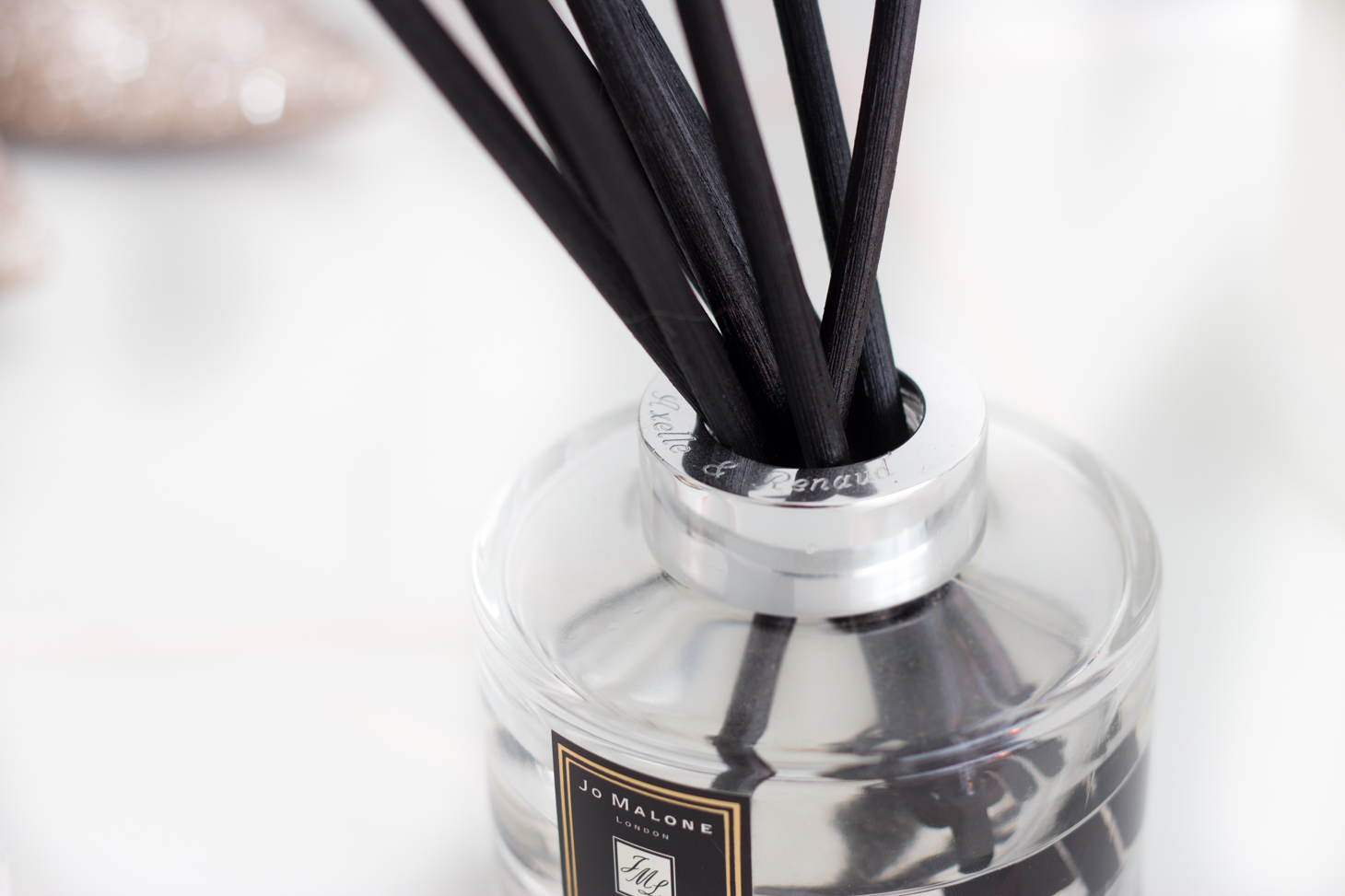 I am so pleased with all the scents that I chose. I ended up loving my fragrance combination which has been my go to for special occasions ever since and Renaud has totally adopted the incense & cedrat perfume. We were so happily surprised to discover that all the perfume bottles, candles & room sprays had been engraved with both our names. They have found their place in our living room and we use them on a daily basis which always remind us of our big day.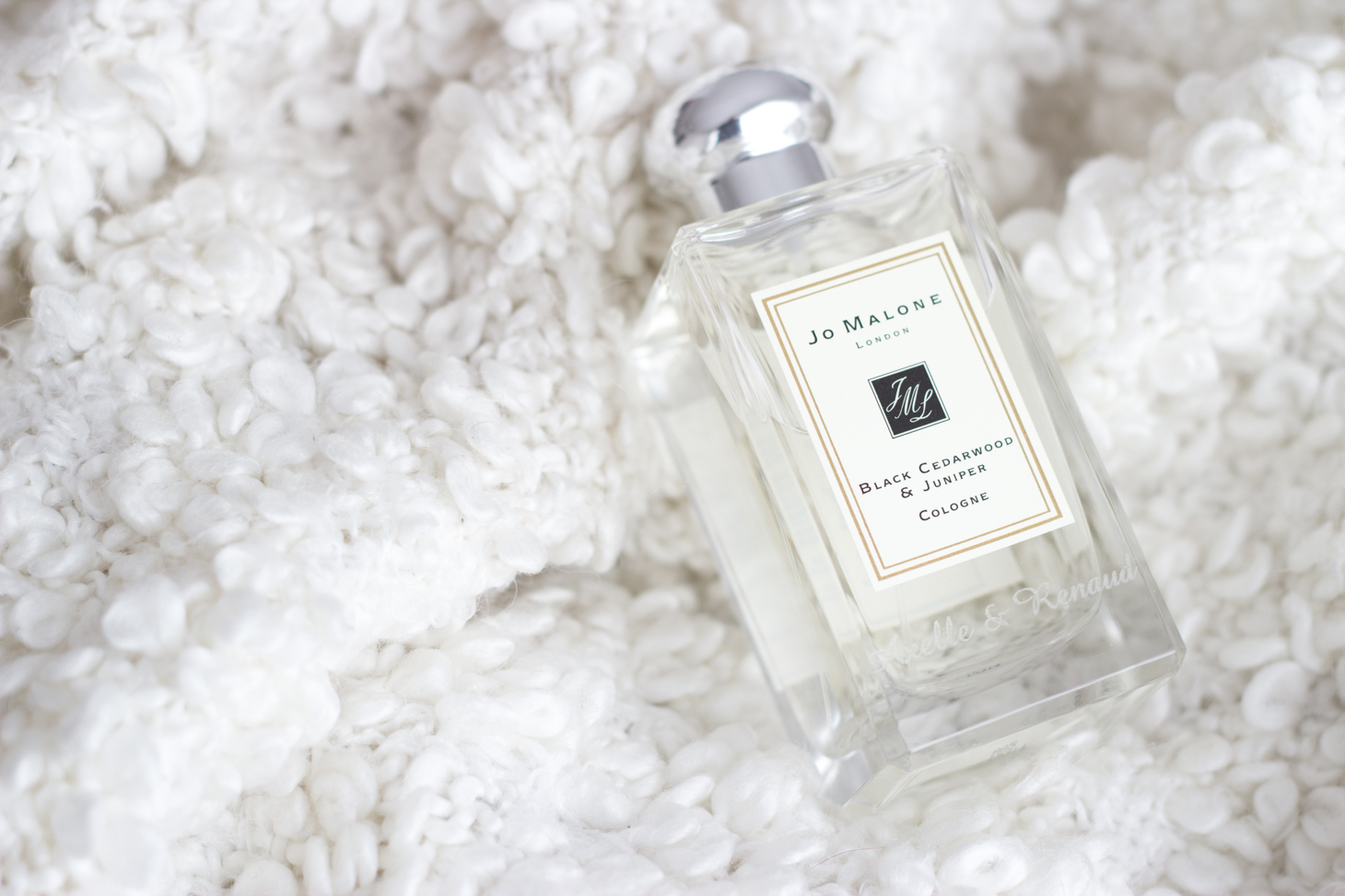 A big & warm thank you to Jo Malone for making our wedding day so special!