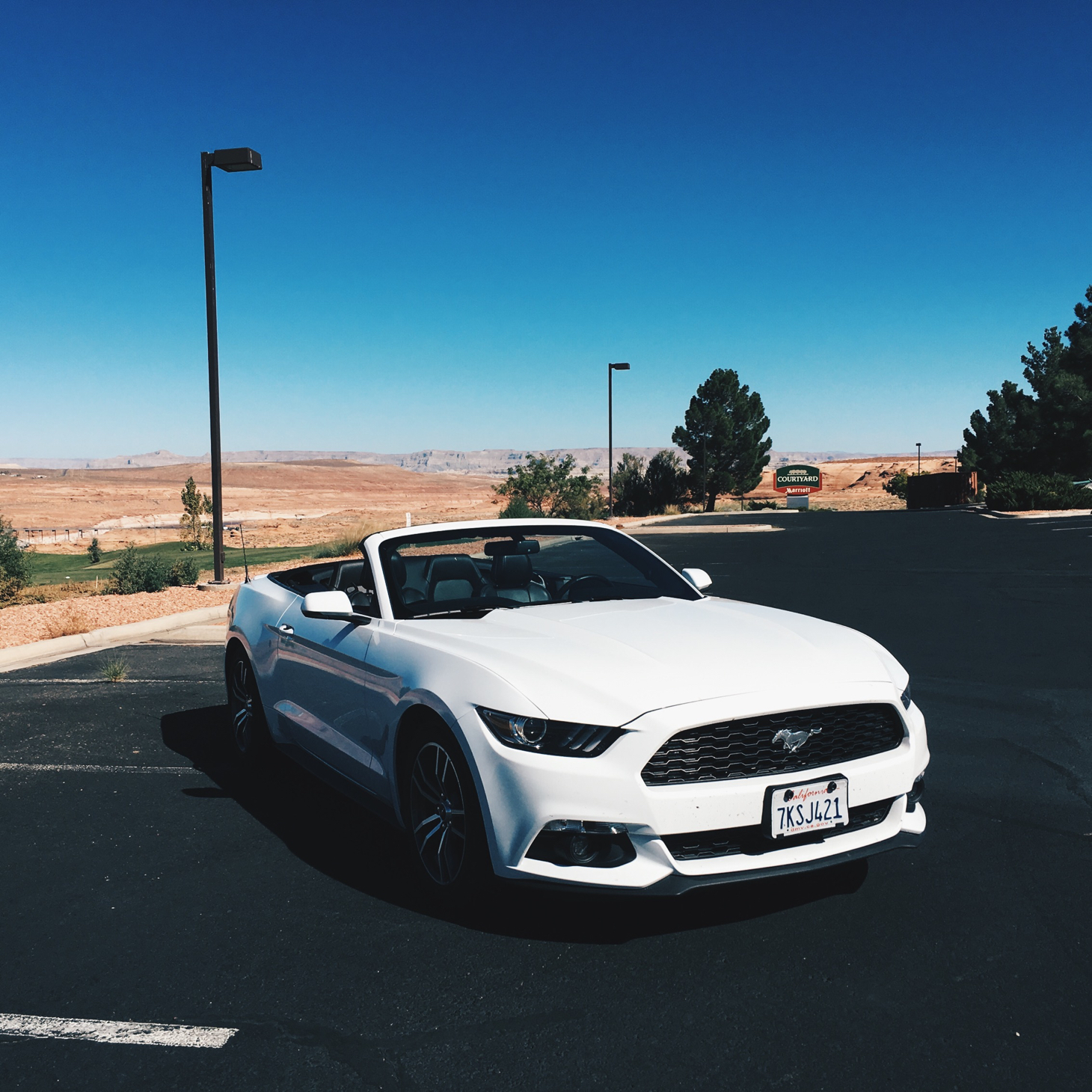 As you know, my husband and I went on a road trip in the US for our recent honeymoon. It was a dream come true for both of us and we couldn't be happier to have done it. That being said, it was our second road trip in the states and we've gathered quite a few tips & tricks to help you have a smooth ride.
Pack your necessities
My first tip is to pack all your car essentials in your suitcase before heading to the airport. Don't forget to pack a phone charger for the car or a GPS mount! These things are really essentials during your trip and you don't want to waste time & money going shopping for them once you reach your destination!
Check your knowledge about regulations
It's no surprise that the road regulations are different all around the globe. Take a moment before you leave to check the speed limits & general rules online.
Travel with a backpack
This is probably one of my best tips. Renaud invested in a great backpack from Burton a couple of years ago and although he purchased it to use when snowboarding, it has been coming with us on all our trips. It has different pockets which makes it great to store & organize all our stuff but it also has an insulated pocket which makes it perfect to store snacks & drinks on the go.
Have all your bookings on hand
I've talked about my love for Tripit before, but I am going to do it all over again! This little app is just the best when it comes to travelling. It stores all your reservations (planes, hotels, restaurants, museums, etc) in it and organize it in a simple way. It was the perfect companion during our road trip as we were always up to date with check in & check out times, maps & travel arrangements.
Keep cash on you at all times
As we were travelling across Utah & Nevada, we found ourselves entering Indian's territories quite often. These special places usually require you to pay a fee to enter and they don't always have a credit card machine available. Be prepared ahead of time and always keep a bit of cash in hand! This will also come in handy if you stop along the way to pick up some drinks or food!
Stock up on snacks & drinks
And since we're talking about snacks, make sure to stock up before you go! We stopped by Whole Foods & Target right after we got the car and stocked up on all our favorites. These include mineral water (which can be pretty expensive on highways!), protein bars (we love these), healthy chips (these are our favorites) & chewing gums. This not only saved us a bit of money but it also meant that we had supplies whenever we went, and trust me, they come in handy when you're in the middle of the desert!
Things that might surprise you as a European
There are quite a few things that might surprise you as a European when driving across the US. First of all, most of the cars are massive! Depending on the area that you drive in, you might come across big SUV or trucks & massive RV as well. It's a bit intimidating at first but you'll quickly get used to it! Another fun fact is that nearly all the cars honk when you lock them. This always surprises me and cause me mini heart attacks along the way! Finally, the rearview mirrors are… different. I would describe them as more 'zoomed in' and they always come with a warning sticker on them as well!
Have you ever done a road trip abroad? What was your funniest moment?