Hi darlings! It feels so good to be back home even if we loved our honeymoon! We spent 10 wonderful days travelling across Nevada, Utah & Arizona & stopped by our favorite city in the US, Chicago, on our way back home. And although I am pretty tired, I couldn't be happier to be back behind my screen!
And today, we're kicking it with a new wedding related post, hurray! As you know, Renaud & I got married last June and I've been eager ever since to share more about our special day with you. I have a couple of friends who got engaged recently and they always come to me for tips and advice so I figured that it would make sense to share with you as well! Whether you'll be tying the knot yourself or helping out a friend plan her day, I am sure that you'll find some honest answers over here! And please, do not hesitate to send any requests or questions my way!
Today, I am going to focus on our wedding bands. These little rings were very important to us since we've been wearing them every single day ever since June 18. As I told you in this post, we were lucky enough to work with Holemans, one of the most famous jeweler here in Belgium and we got to be part of every step of the process. We chose the design, the material & went down to their workshop in the heart of the city to make our own wedding bands. If you haven't read about our experience, I strongly advise that you do as it was a fun day yet filled with precious moments.
But let's focus on my tips to pick the right ring for you!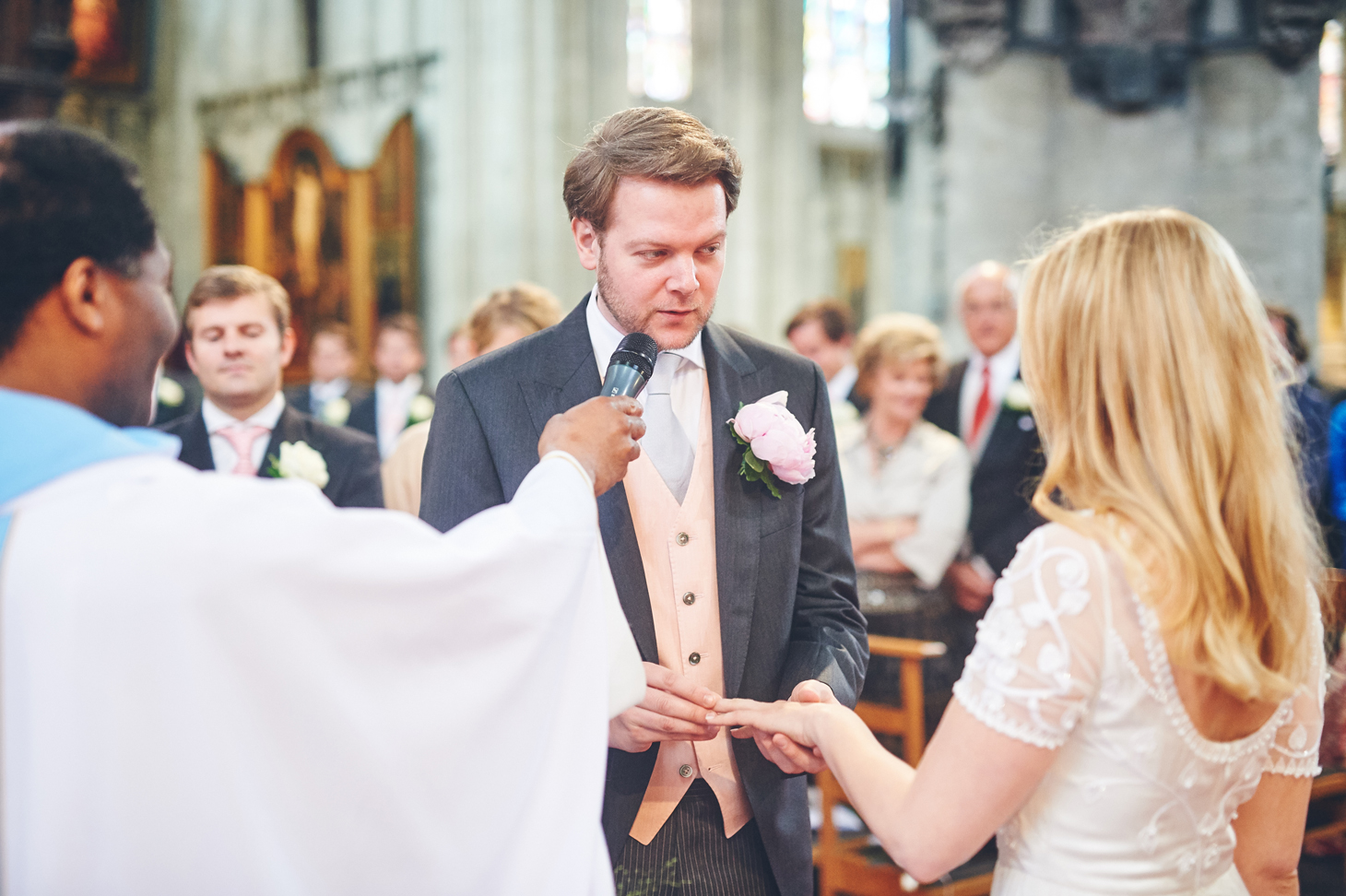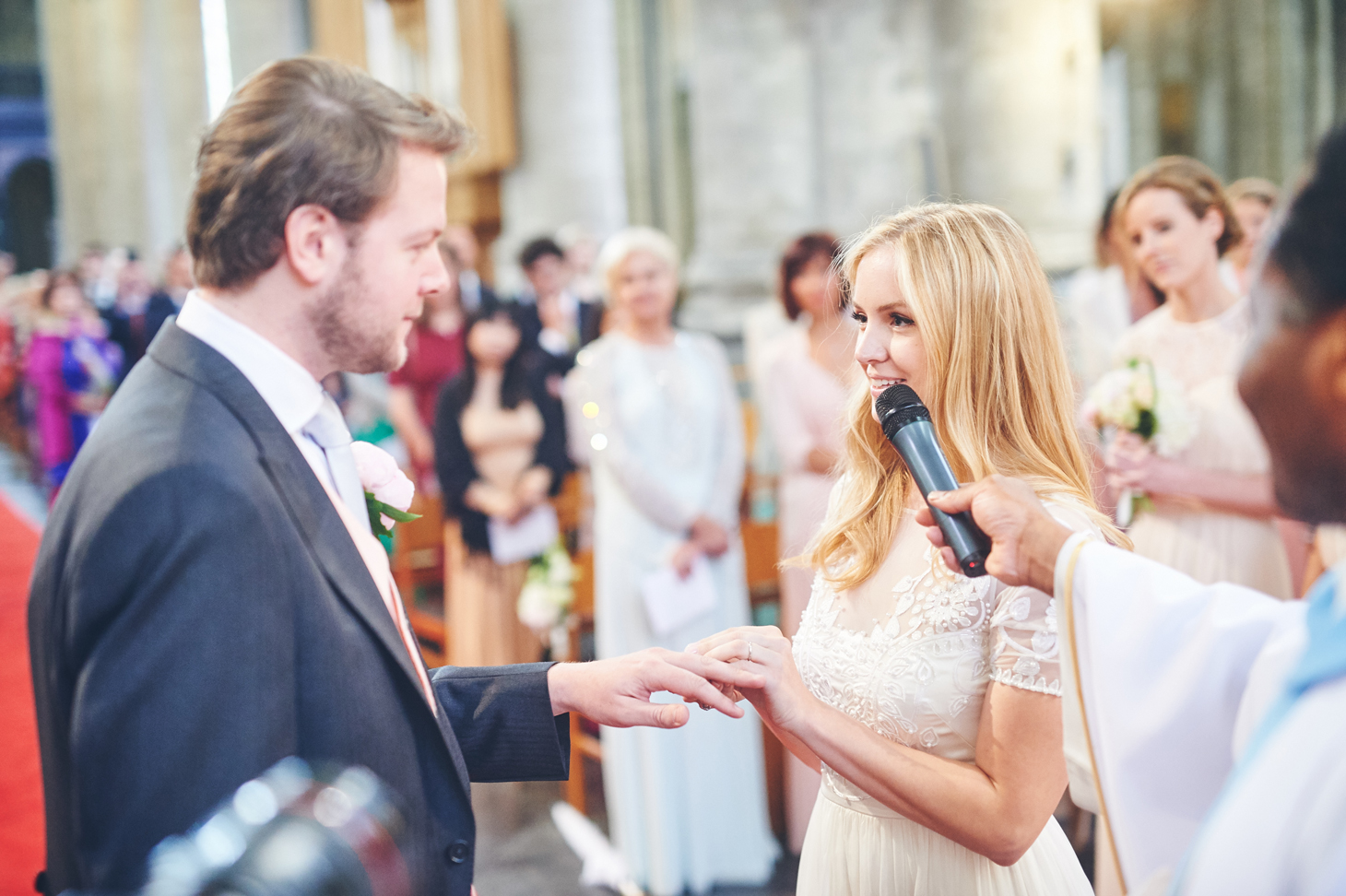 Exchanging your wedding bands on your wedding day is a special moment. I have to admit that it can feels a bit overwhelming as you are trying really hard to say the exact words (trust me, those are a tongue twister!) & praying that the ring will fit perfectly, but it's also the moment that it feels very tangible to be married for the first time.
My first tip would be to start thinking about your rings early on. I know that once you start planning the wedding, it's tempting to only focus on the dress, the venue or your bridesmaids but forgetting about your wedding bands would be a bit of a mistake. It's definitely a decision that you don't want to rush since it is a piece of jewelry that you'll wear every single day… Start discussing ideas with your fiancé early on and do not hesitate to see multiple jewelers before making the final decision. We were fortunate enough to find everything we wished for at Holemans. Their staff really took the time to explore all the possibilities with us all while being very informative about the whole process.
My second tip would be to have a good chat with your other half. While some couples prefer to have matching bands (that was our case), other like to have completely different designs to fit each of them perfectly. I personally wear my wedding band on the same finger as my engagement ring, but a few of my friends have decided to go for a more special band that they wear on another finger and I have to say that it often looks gorgeous! So take some time to discuss it over coffee to make sure that you're on the same page!
Also, don't forget to talk about budget. Planning a wedding is expensive and it's easy to get carried away. Have the money talk early on to know what you can afford or what you're willing to spend. It's always easier to go with a price in mind rather than jumping in the unknown!
Once your rings are ready to be picked up, do not hesitate to take your time to try them on one more time and to ask for any changes that you'd like to make. It has to be 100% perfect for you so don't be shy! Also, don't feel rushed to get them engraved if you don't feel like it. Renaud and I have decided to get ours engraved a little bit later on as we both wanted to find something very special for us to put in there… On the contrary, if you're sure about what to engrave, go for it, it's yours after all!
Finally, my last tip would be to look after your ring every once in awhile. Renaud was surprised when I told him that it would look a million times better if it was cleaned regularly with a special product and not just soap and water! Head to your local drugstore and pick up one of those very handy disposable jewelry cleaners & spend 5 minutes every three months cleaning & polishing it!
I hope that some of these tips were helpful for you & will help you to choose the perfect wedding bands!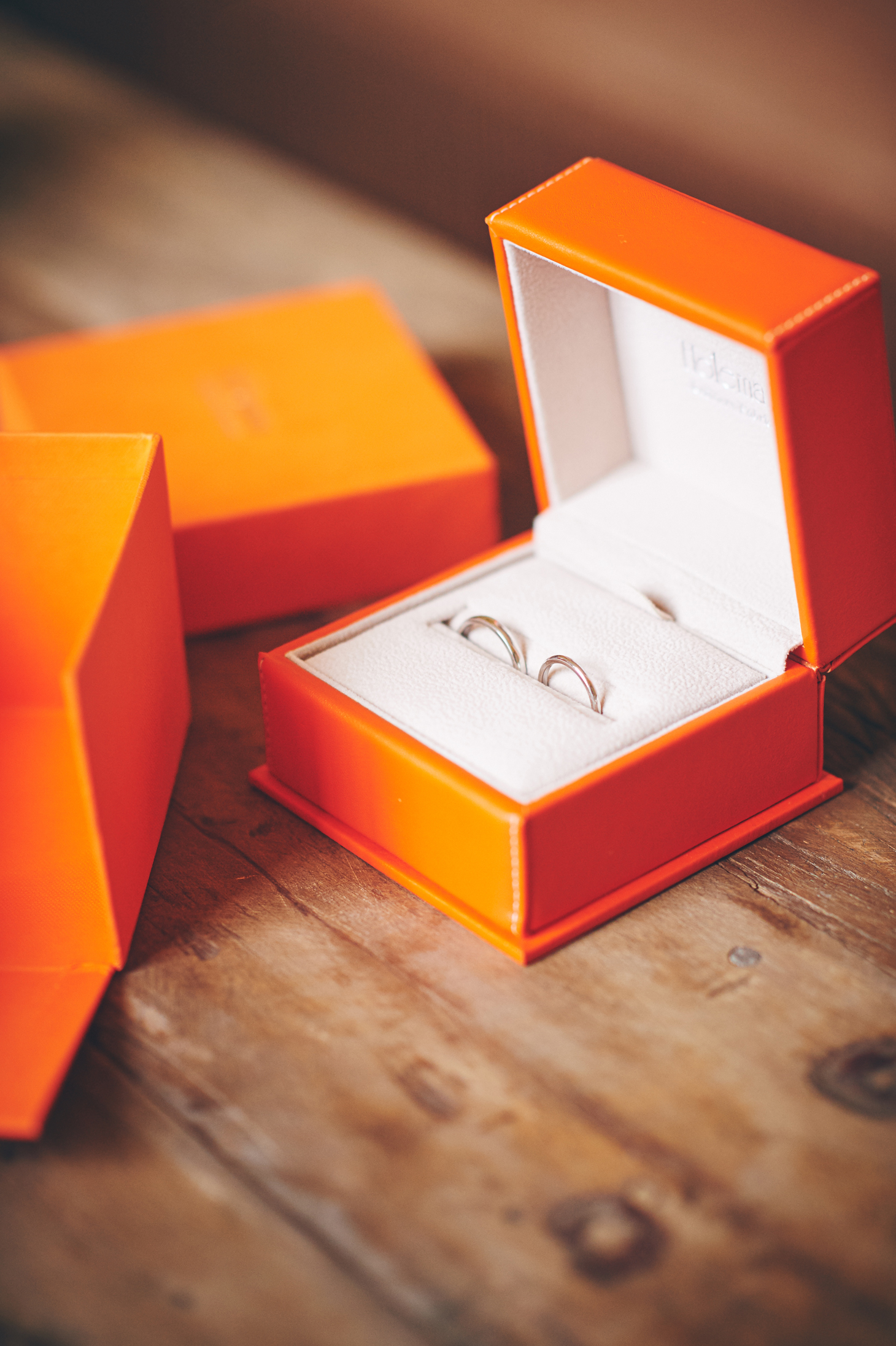 A big and warm thank you to Holemans for working with us on our wedding bands!