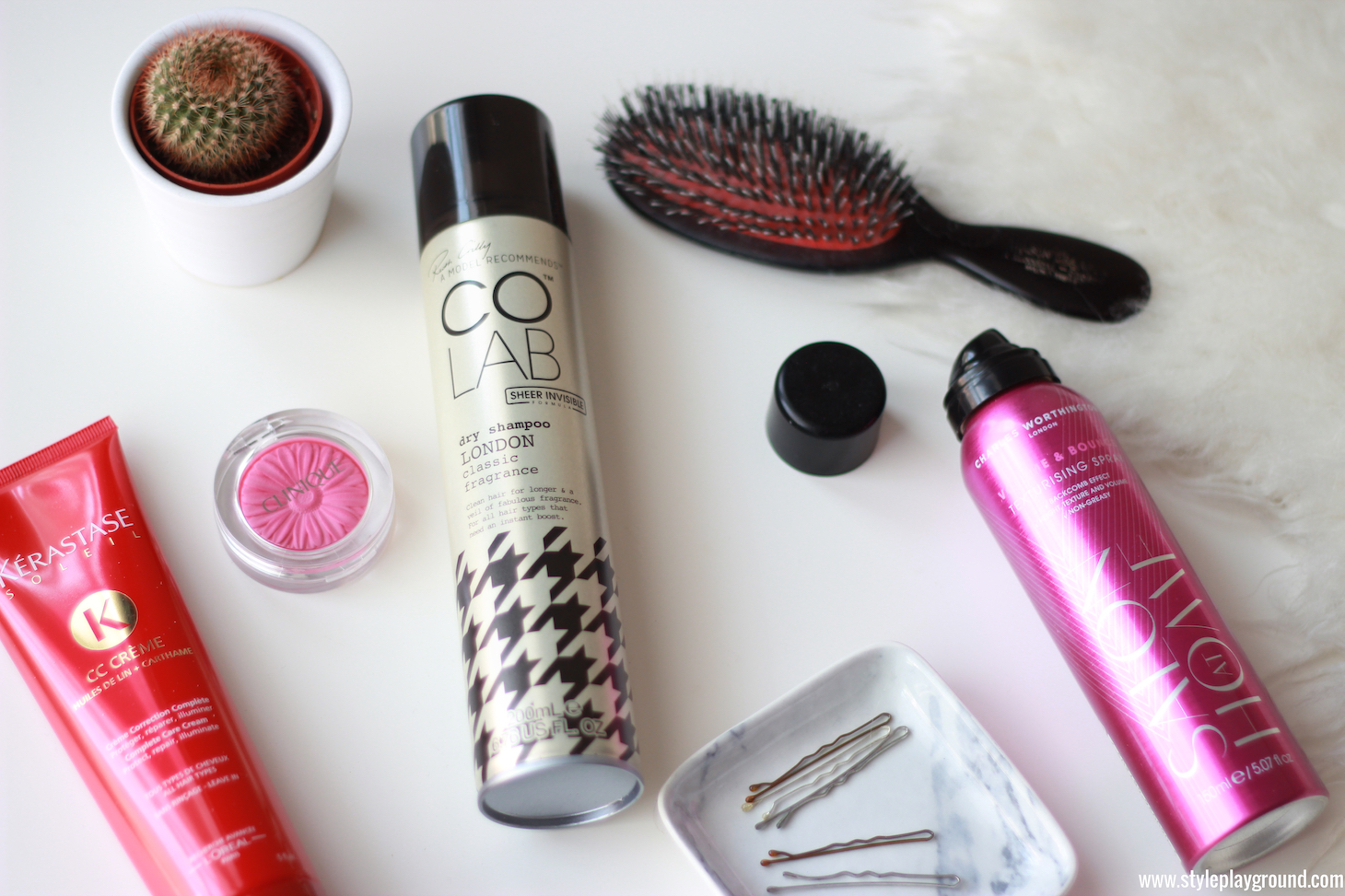 If there's one thing that people always ask me questions about, it has to be my hair. While using the right shampoo and conditionner can really make a difference, I believe that the key to healthy hair is to wash it less often. I only wash my hair twice a week and since I started doing so years ago, my hair has been healthier than ever and it grows really quickly as well. But when I tell that to people, they always tell me that they have to wash their hair everyday or every other day otherwise it looks greasy and lacks volume. While I totally get that, just a handful of amazing products can totally change that and help you to rock second or even third day hair! Here are my favorites.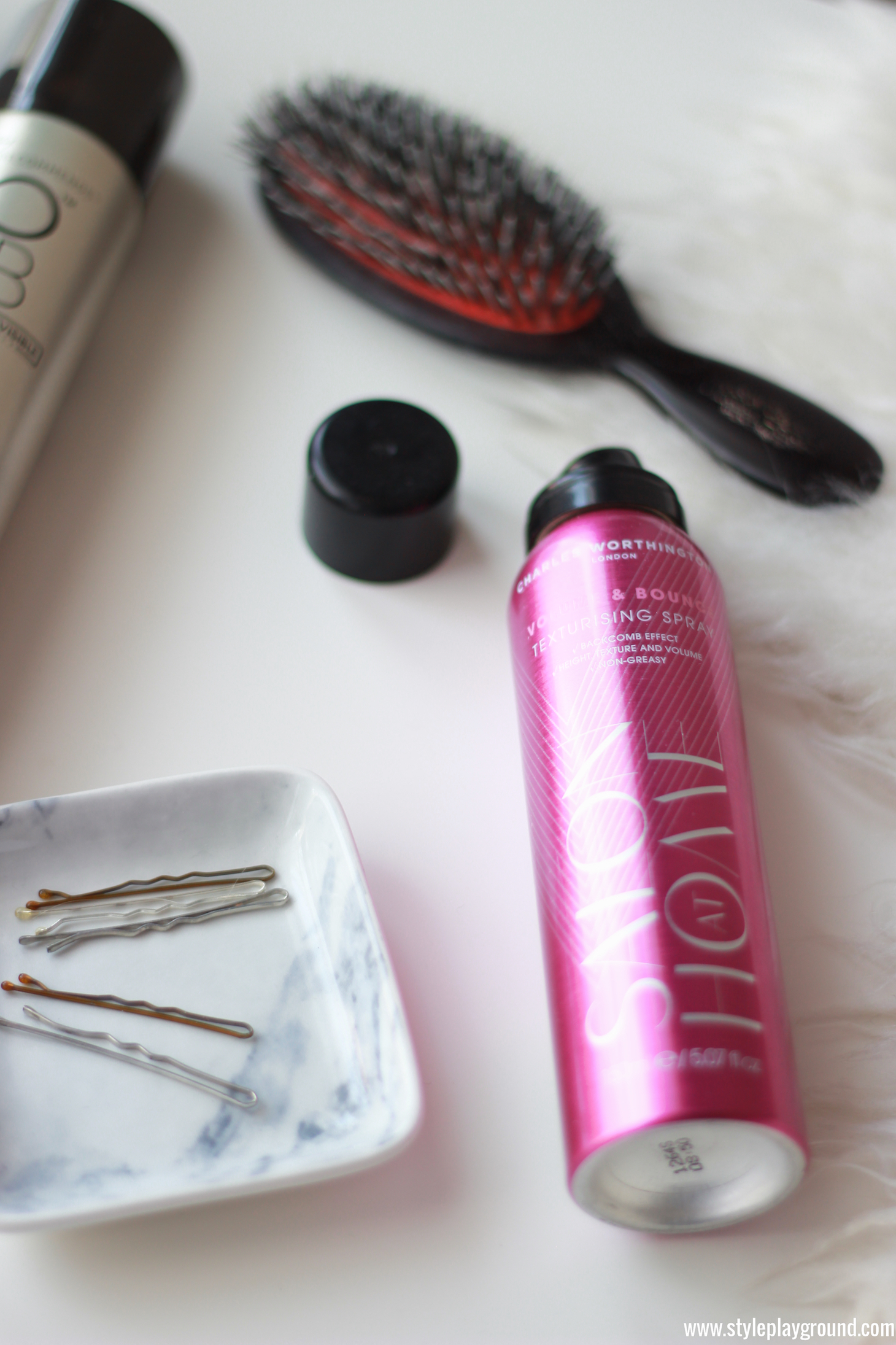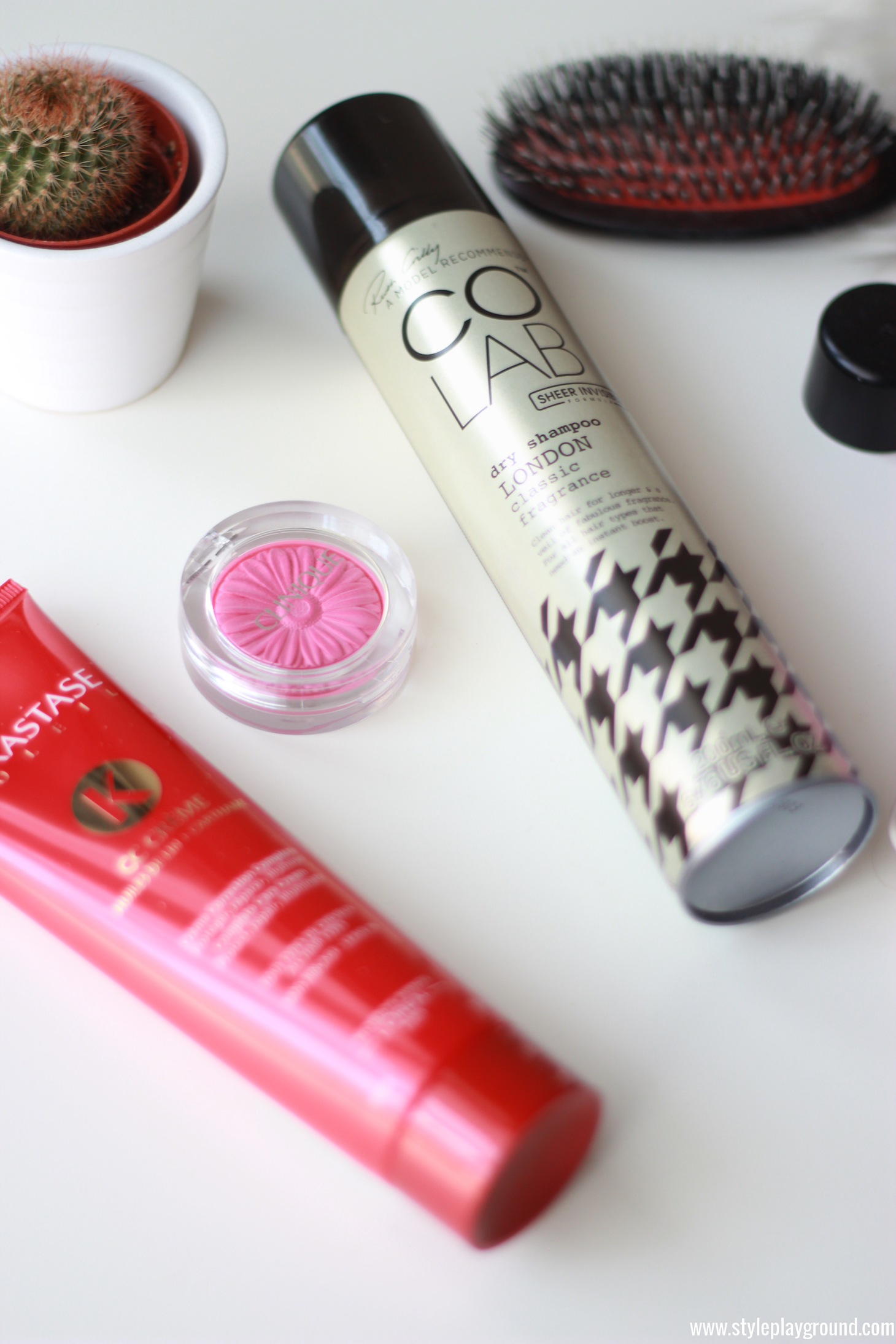 First of all, dry shampoo is the best thing ever. No more greasy roots and no more shampooing your hair everyday. As the name suggest, this is a shampoo that is dry and looks like a powder. When applied onto greasy roots and brushed out, it makes the hair look all clean again within a matter of minutes. Of course, it will never replace a real shampoo but this is great to refresh your locks instantly or fight a bad hair day. My personal favorite is the Co lab in the London scent. This is the only dry shampoo that I've tried that is completely transparent. While I don't really have to worry too much about white dry shampoo since my hair is naturally blonde, I know that it can be an issue for brunettes. But trust me, this one is completely transparent and doesn't show on the hair. This dry shampoo is available in a couple of scents and while I love all of them, the London one is my favorite. It's very sophisticated yet never empowering. It lingers on your hair for a little bit but never interfere with your perfume. Plus, this big bottle costs next to nothing, so next time you're in Boots or shopping online, pick up a bottle, you won't regret it.
The secret to mastering dry shampoo is to use it well. A couple of sprays on the roots are more than enough. Massage it gently with your fingers before brushing it out really well. To do so, I like to use a Mason & Pearson hairbrush which is just the best hairbrush ever. Yes, it is expensive but as I've said before, it will last you a lifetime. The one I use everyday is at least 20 years old (yup, you read that right) while my travel size one (in these photos) is three years old and looks brand new.
If your hair tends to fall flat really quickly, I have a miracle product for you. The Charles Worthington volume & bounce texturising spray is the secret to voluminous hair. Available at the drugstore, this texturising spray will give your hair an instant lift that will stay the whole day. This product makes your hair feel a bit crunchy but it is all worth it, trust me. I like to use it on my roots but I also use a couple of sprays on my curls to make them look softer and more natural.
Lastly, I wanted to mention a new product that I recently discovered. The Kerastase CC cream is a must have if your hair tends to get a little bit frizzy or undisciplined. While this product is designed to protect your hair from sun damage, I pretty much use it daily now. This rich cream is great to give a nice finish to curled hair but also to give some movement to straight hair. It moisturises your ends while protecting your hair from external damage and gives it a nice illuminating effect. If your hair is fine, I would recommend using only a tiny bit of product but I find that on my hair a pea size amount is just perfect.