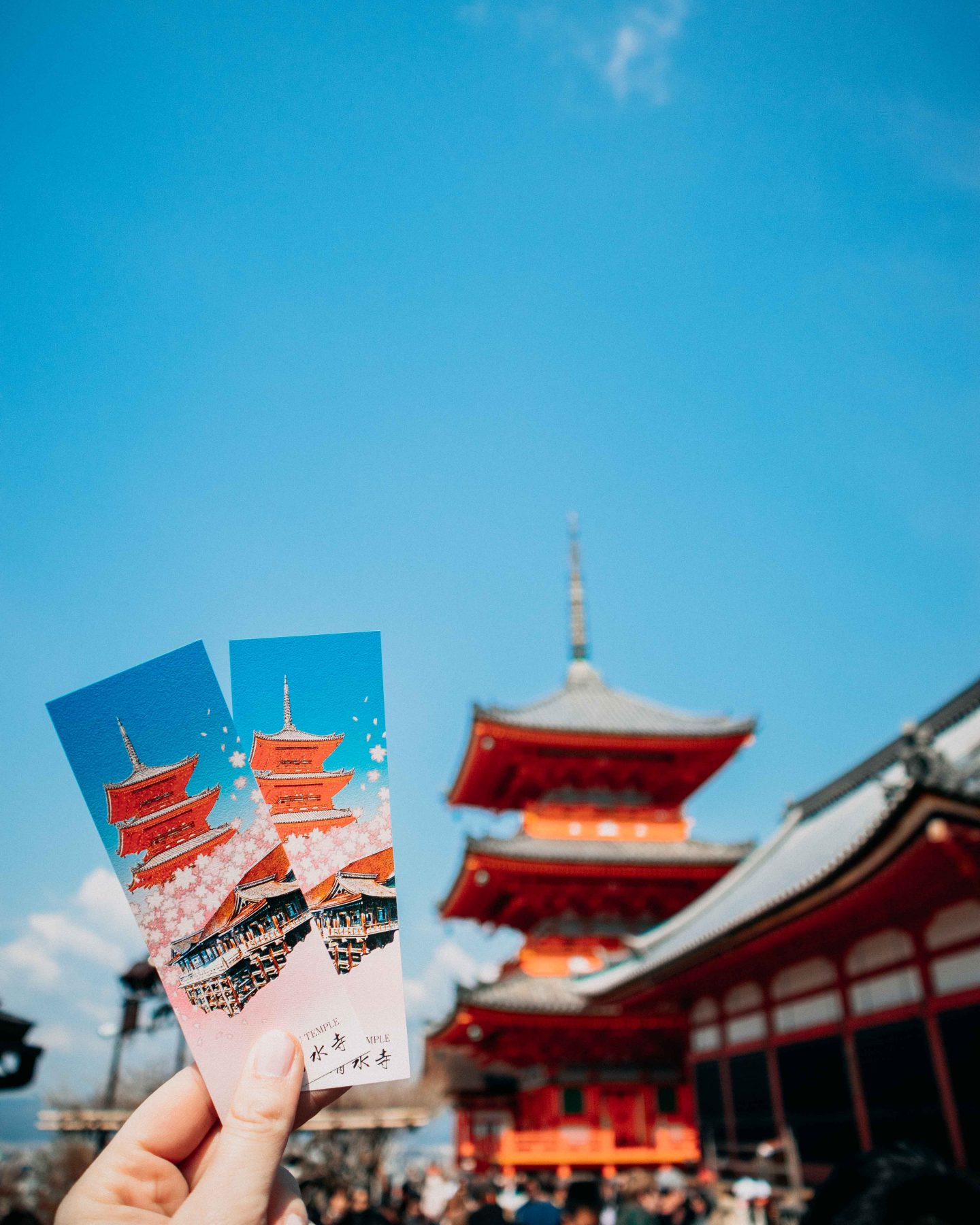 Ever since coming back from Japan, quite a few of you have reached out to tell me that you really liked my photos and would love to hear all my tips to take better travel photos.
Honestly, nothing could have made me happier. I love traveling but I always felt like my photos were not as good as they could have been, so when we booked our trip to Japan, I did a bit of research, bought a few accessories and reached out to Canon to borrow a camera.
So here are all my tips to take better photos while traveling.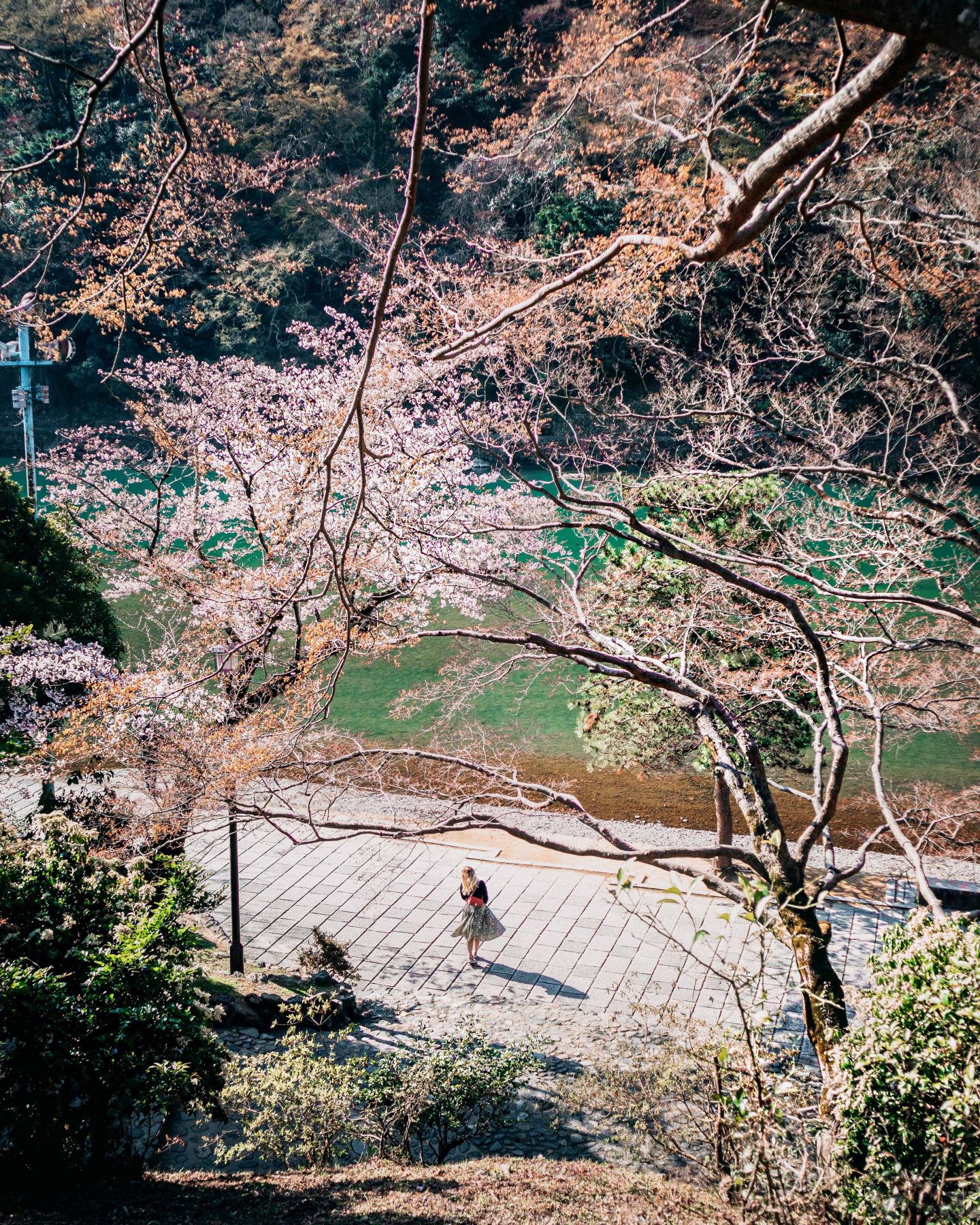 Find the perfect travel camera for you
To me, the most important part is finding the right travel camera for you. While some like to take a big DSLR and multiple lenses along during their travels, most of us like to go for something a bit more compact, that would easily fit into a bag. At home, I use either a Canon EOS 600D (my 'big camera') or a Canon G7X Mark II whenever we're out and about. For this trip, however, none of these seemed right… While I love my 600D, it's getting a bit old and the quality of the photos just isn't there anymore. Sure, it's great to shoot flat lays at home and record my Youtube videos but on the go, I find it a bit bulky and it simply doesn't have enough pixels for me. On the other hand, while the G7X is really compact and offers great quality, I wanted to be able to change up lenses depending on what I was shooting.
That's when I reached out to Canon and asked to borrow their M50 along with two lenses. Upon researching travel cameras, I came across the M50, which seems to be the perfect in between that I was looking for. It's compact enough that it doesn't take a whole lot of space, but you can still switch up lenses depending on what you're shooting or what you like. It also has a flip screen, which is great for vlogging or taking selfies, but more importantly, it has built-in wifi, which allows you to shoot photos using a tripod and to transfer them to your phone or tablet.
And honestly, this camera was perfect for this trip. We got it with two lenses, the 15-45mm kit lens but also the 22mm pancake lens. Both of these lenses were great to shoot with. We used the pancake lens for portrait and shots like the one above while we used the kit lens for more landscapes and architecture shots. It was great to be able to transfer our photos directly onto our phones to send them to family and friends and we used the Canon app on our phones a lot to shoot portraits of both of us with our travel tripod.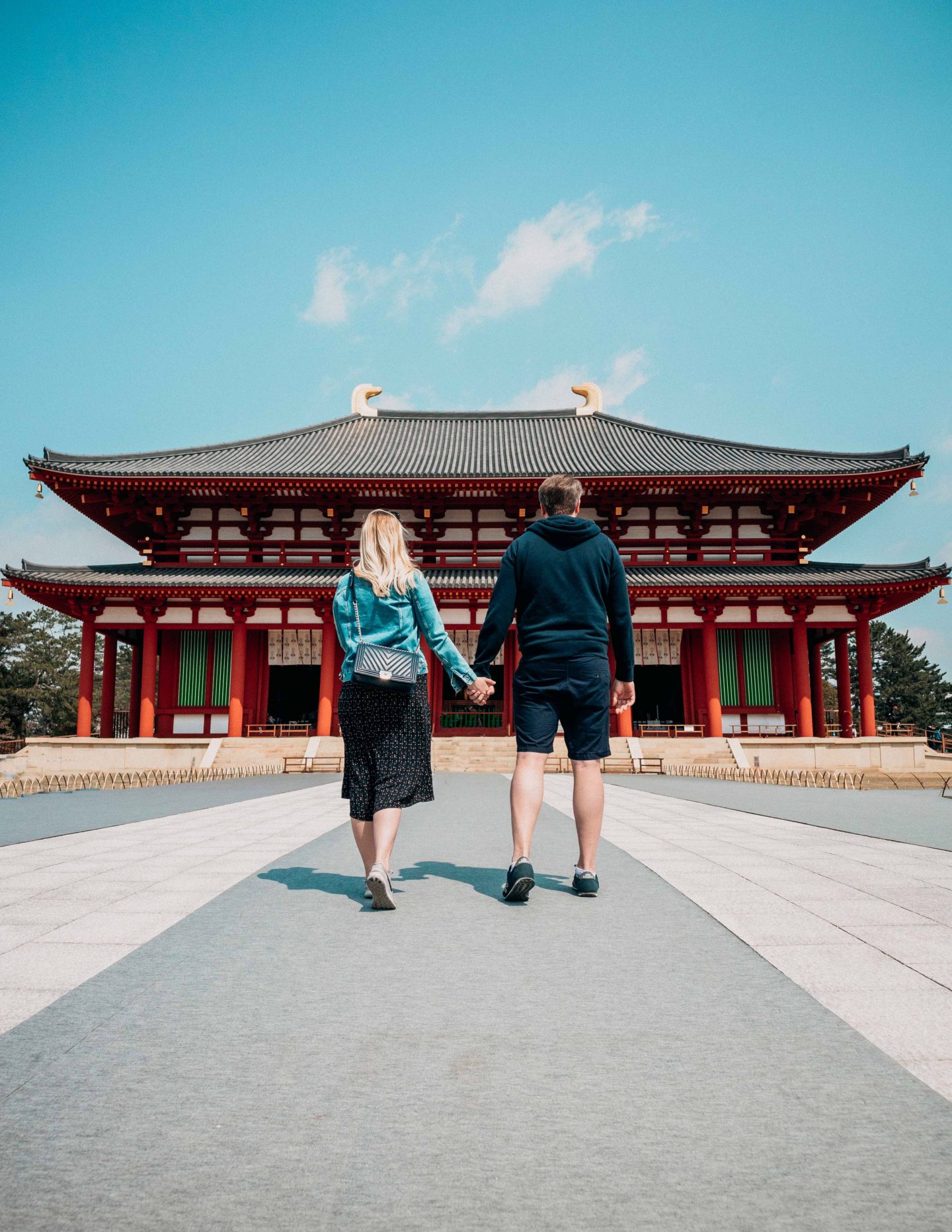 Invest in a good tripod
Being a blogger and e-commerce entrepreneur means that there's always a tripod somewhere in my home. Whether I'm shooting photos of products for Natural Company or setting up to film a video, I always have one in use. But when it comes to traveling, I only had this small one that I use a lot for vlogging and filming or for shorter trips like this one. But for this trip, I knew I wanted something better, bigger but more compact than the ones I have at home. Upon researching the best travel tripods, I finally settled on the GorillaPod 3K, a flexible tripod that you can pretty much set up anywhere. While it's a bit heavy and bulky (you really need a backpack to carry it around), it served us really well during our trip. We would usually set it up with the M50 on it and use the remote control on the app to shoot our photos. We really enjoyed doing it as we could set up the shot how we wanted it without having to ask anyone around to take it for us.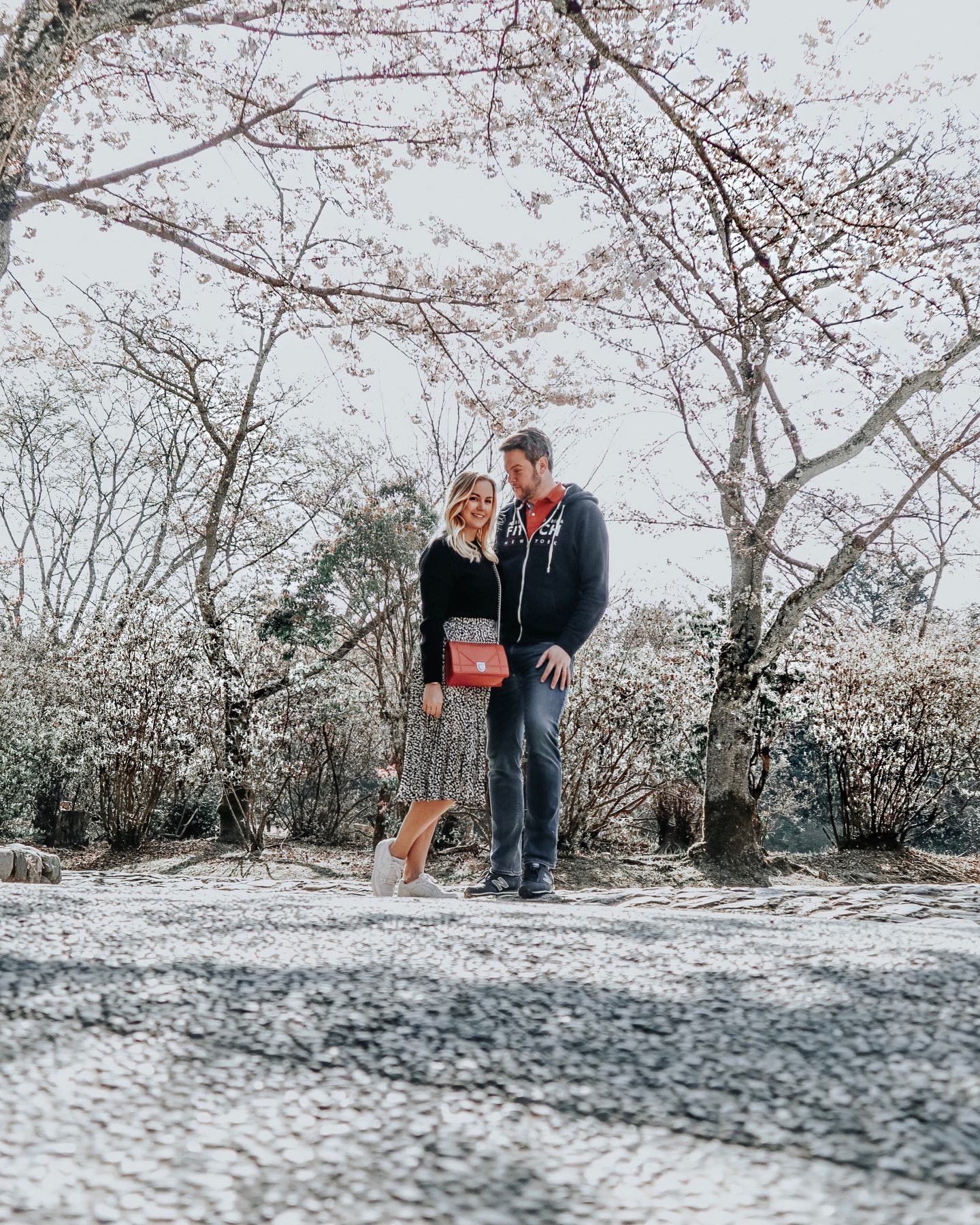 A good memory card matters
For the longest time, I thought that all memory cards were created equals. Well, that changed a few years ago when I discovered that those tiny speed inscriptions on them actually mattered, even for amateurs photographers. Nowadays, I mainly use 2 SD cards, a 60MB/s 32GB one and my latest purchase, an 80MB/S 64GB one. Here's the deal, when you're traveling, you want your writing speed to be as fast as possible to be able to capture multiple shots in raw without having to wait for your camera or card to save them. Furthermore, having two big capacity memory cards means that you don't have to delete anything while traveling, so you won't lose any photos or footage (been there, done that, it isn't fun!).
So keep an eye on Amazon for great deals on memory cards and trust me, it will change your experience!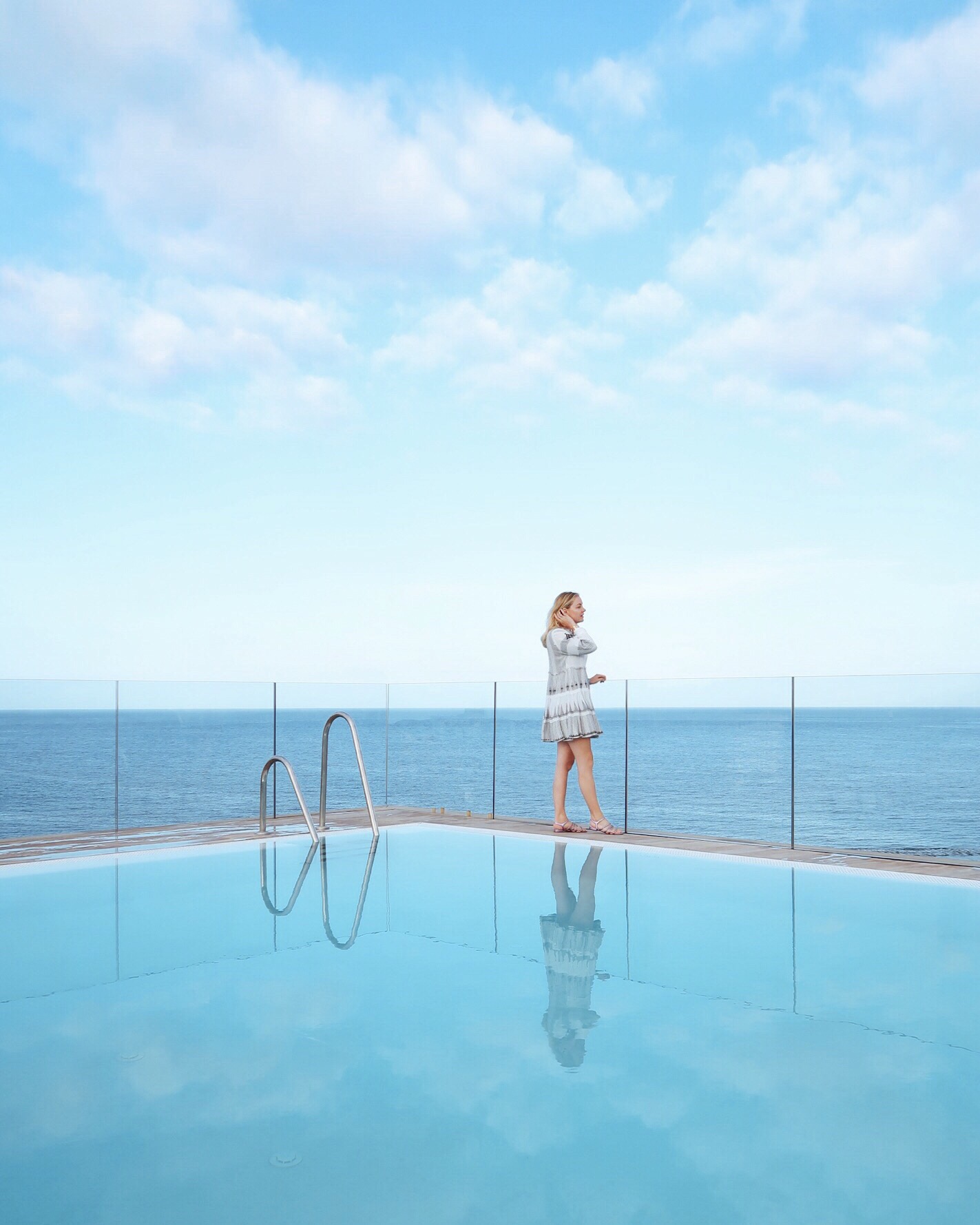 Editing is everything
When I discovered Lightroom a few years ago, it changed everything for me. Before that, I was mainly editing photos in iPhoto or Photoshop, which was never exactly what I wanted. So when I discovered that presets in Lightroom existed, it blew my mind! If you're not familiar, a preset is a serie of edits premade for you in Lightroom. Some just tweak light and shadows while others completely change the colors and sharpening of your photos. I mainly use my own but for our trips, I usually develop new ones specifically for this destination. For Japan, I had about 3 presets that I played around with. They mainly changed the exposure and add a bit of intensity to the red and oranges shades that were everywhere around us. For our recent trip to Tenerife, I mainly used 2 that are focusing on the beautiful blue of the swimming pools and ocean views. In case you're interested in those presets, let me know as I am thinking of offering them for sale on the blog for a very affordable price!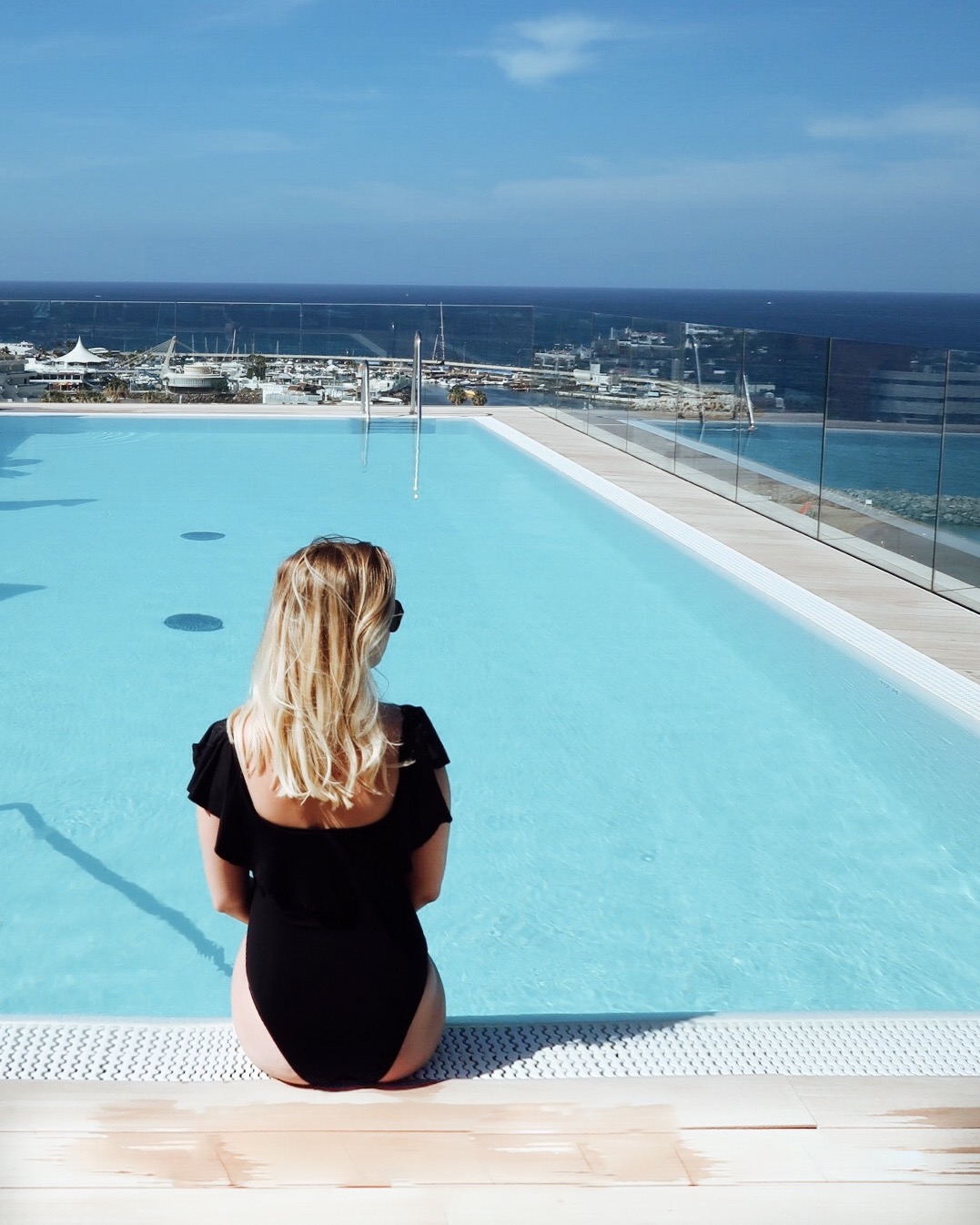 Enjoy the process
In all honesty, I can get a bit carried out when trying to shoot the perfect photo. Sometimes, it just doesn't work out and you have to admit it. Maybe it's the weather or the number of people around you but it happens, and it sucks, especially at the other end of the world. That being said, sometimes you'll be able to capture exactly what you had in mind and that feels so good!
If you're feeling a bit uninspired, browse Pinterest and Instagram to see what kind of photos you like or to research cool locations to shoot at.
Do you have any tips to shoot better photos while traveling? Make sure to pop them down below!
---
Share on Pinterest