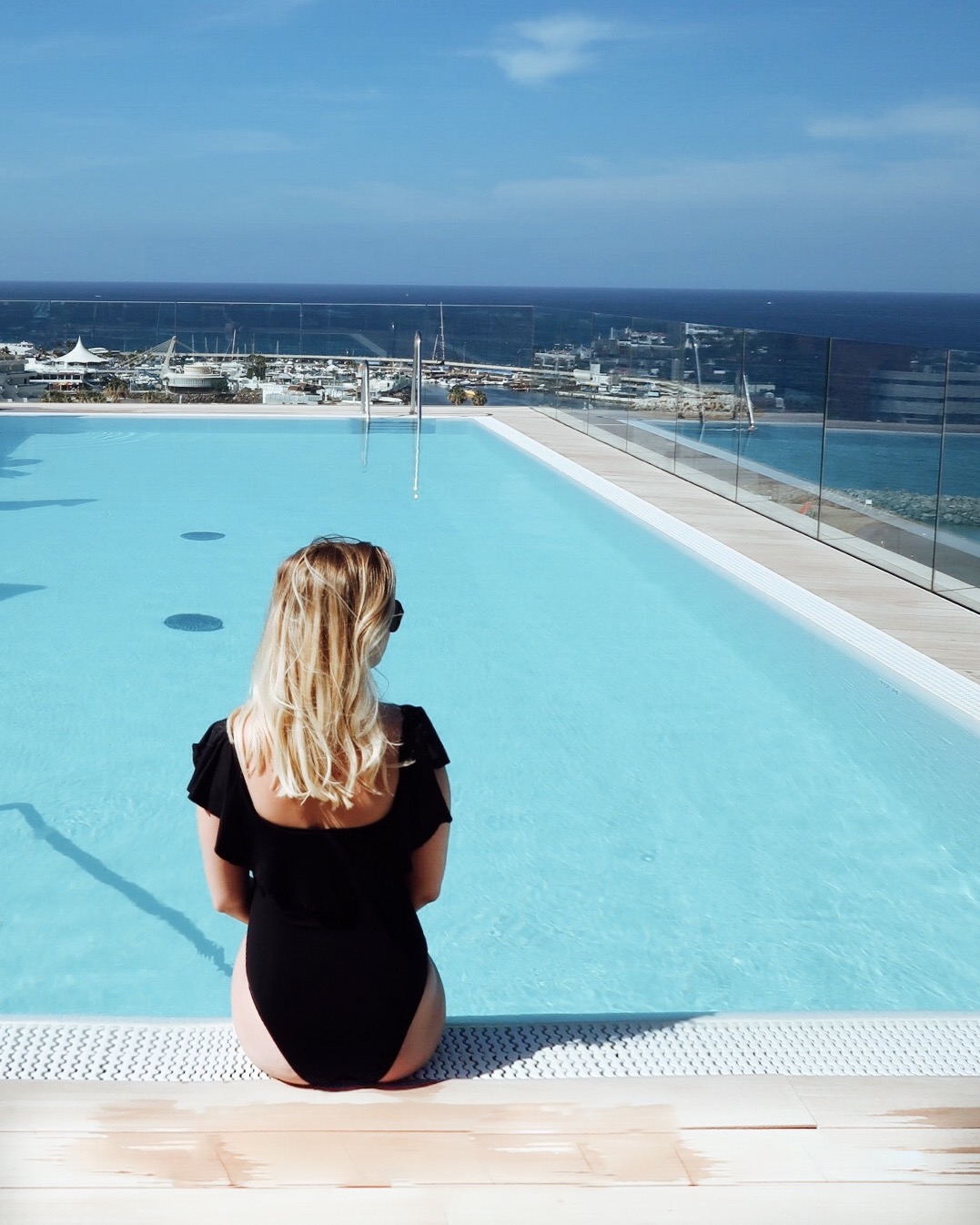 Last month, Renaud and I headed to Tenerife, a small island that is part of the Canary Islands. While I always heard about Tenerife and its warm weather that seems to last all year round, I never thought about planning a trip there until Neckermann & Iberostar reached out to me.
So in mid-June, Renaud and I packed our bags and embarked on the 4.5 hours flight to Tenerife. Here are all the details about our trip!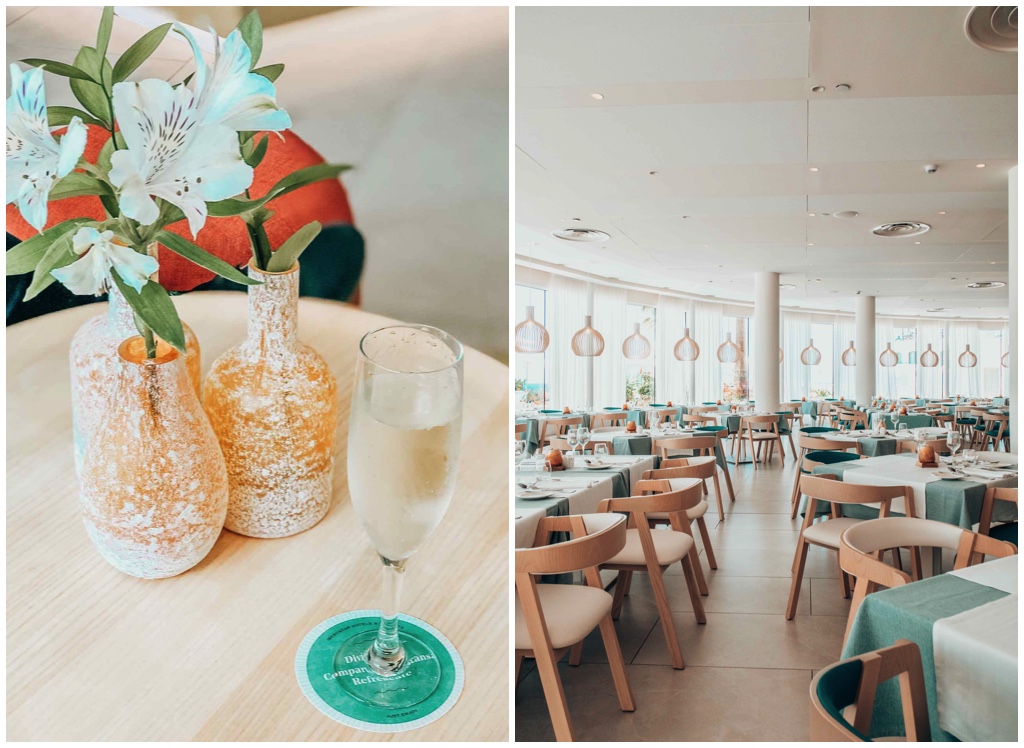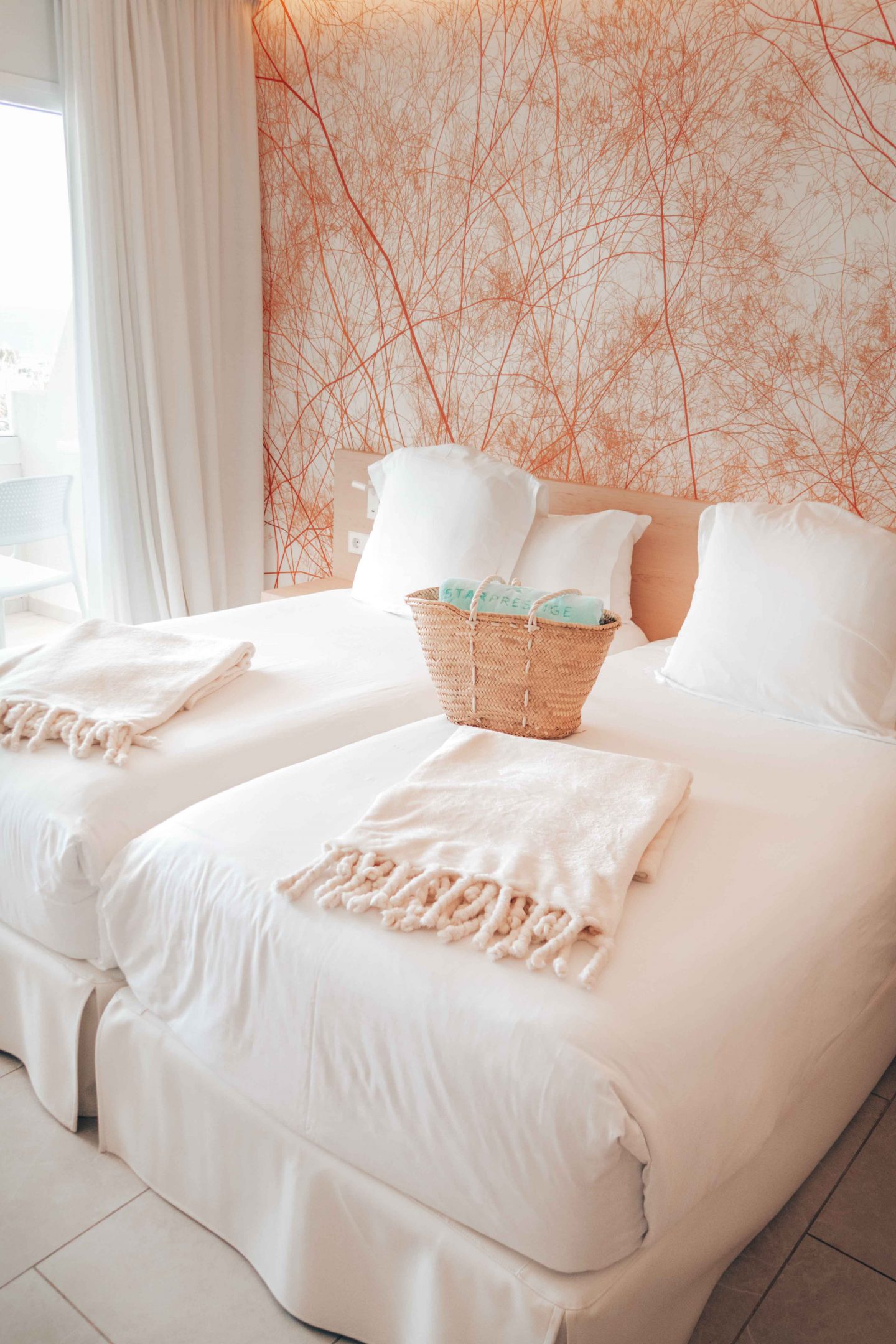 The hotel
The Iberostar Selection Sabila is a 5 star, adults-only hotel. Ideally situated in the south part of the island, it's only a 20 minutes drive from the airport. The hotel has been completely remodeled last year, which means that everything is sparkling new. Each room has its own balcony with a table and chairs, to lounge around in privacy.
The decor around the hotel is absolutely beautiful. Think white with pops of coral or blue, with cozy chairs and bright spaces. It felt very stylish yet serene at the same time and while the hotel is big, you can always find a cozy little spot to relax or work from your laptop.
Everything in the hotel has been developed with an eco-friendly approach. The shower and hair products are certified by Ecocert, a label for all-natural beauty products. Instead of single-use shampoos and shower gel, the hotel has chosen to put full-size bottles in each bathroom. At the bar, you won't find any single-use plastic either. Even around the pool, all the glasses are plastic but reusable and the cutlery is made of recyclable materials.
This aspect of the resort really resonated with us, especially when we saw so many waste & litter around the main roads on the island. It's great to see that hotels are trying to make a real effort!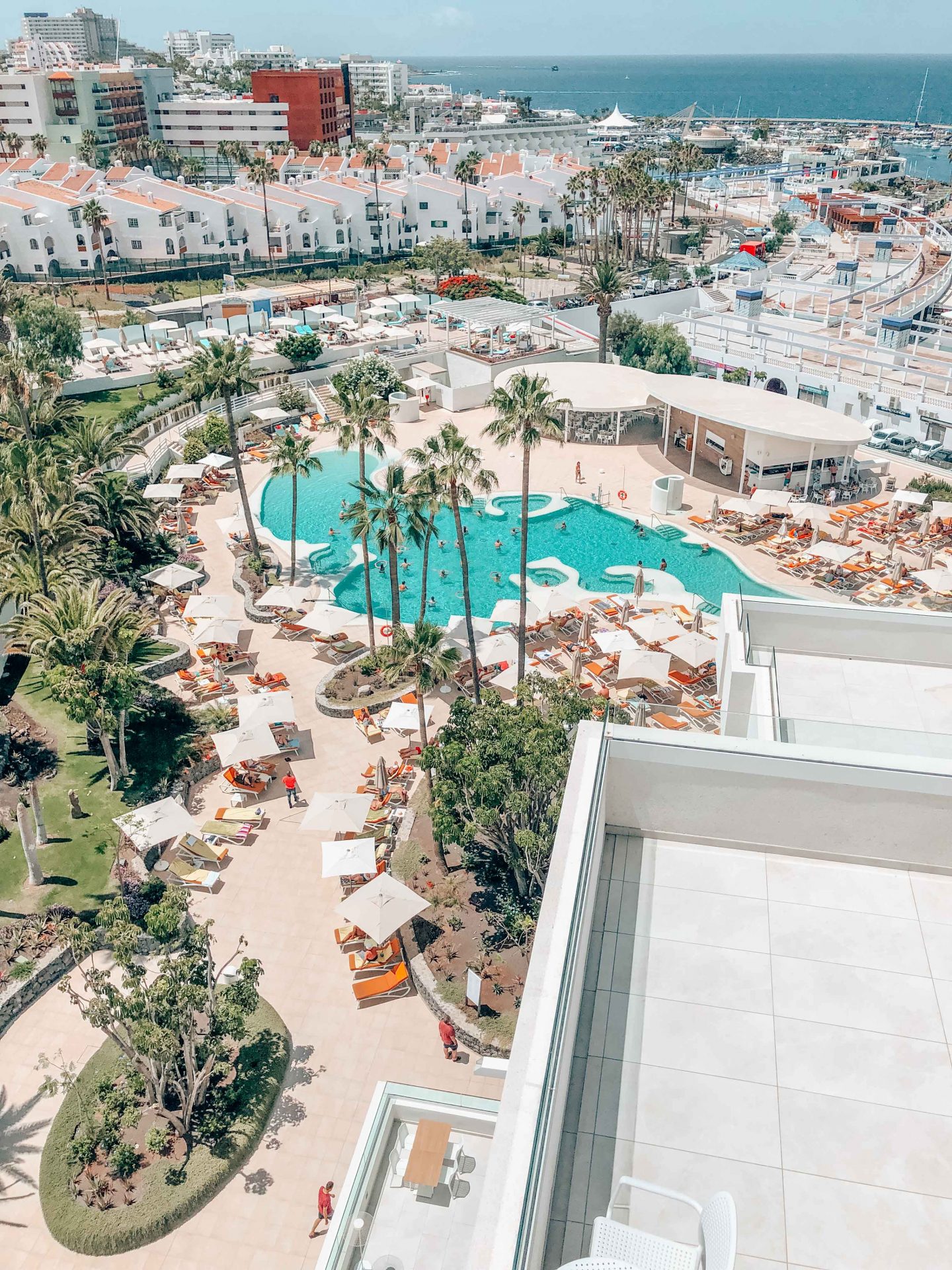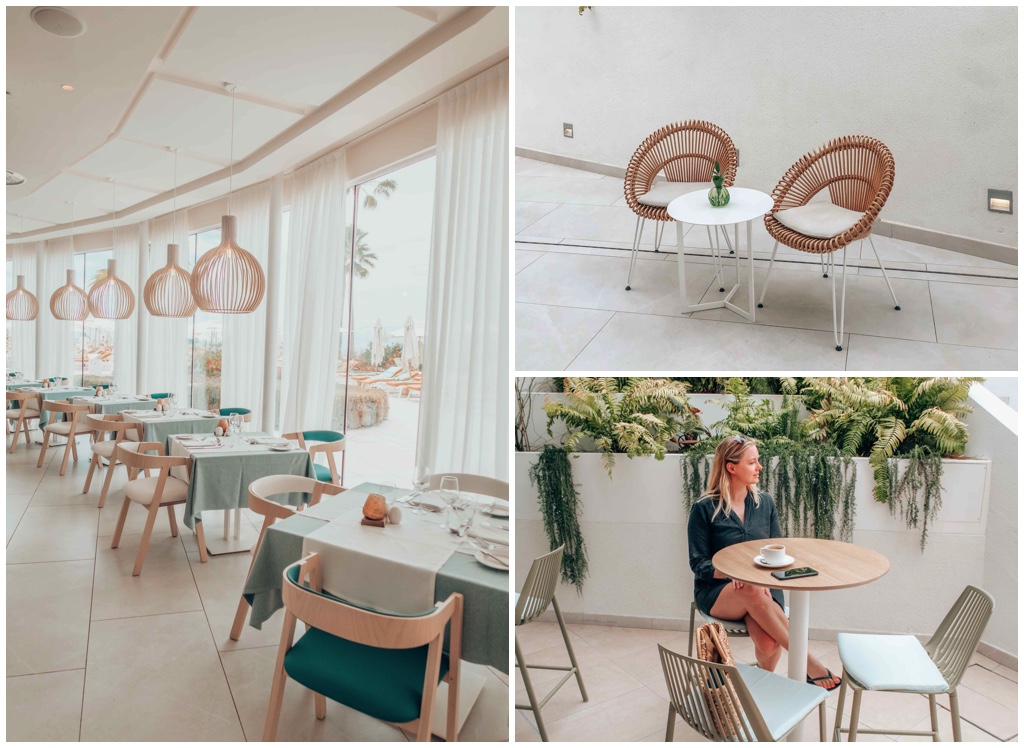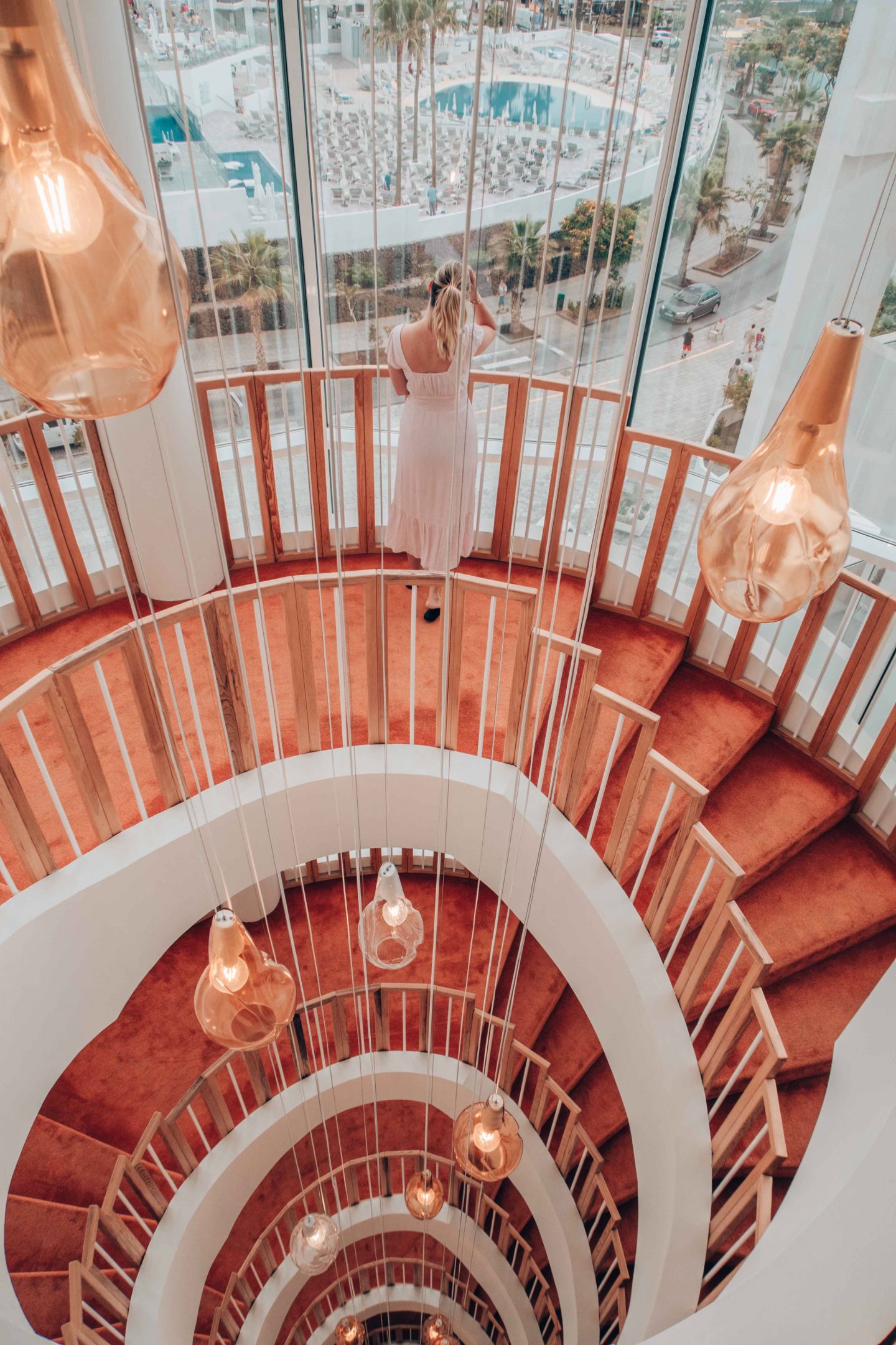 Food & drinks
This Iberostar hotel offers an all-inclusive formula, which means that you can eat & drink whatever you want, whenever you want. In my previous experiences in all-inclusive resorts (with Club Med, another all-inclusive resort company) I always found the food to be the weak point. Even in their 4 tridents resorts, I always found it repetitive, basic and quite low-quality. So when I saw the lunch & dinner buffets at the Iberostar Selection Sabila, I just couldn't believe it. Everything is fresh and simply delicious. No matter which meal, we always had a wonderful experience eating at the buffet restaurant. In the mornings, they had the best fruit juices (not just basic orange and apple!) but also locals cheeses, made to order eggs and a big selection of granola, dried fruits & milk alternatives (almond, soy, oat,… they pretty much had them all!). For lunch, you could either get a healthy salad or ask for your own fresh pasta. Dinner was probably my favorite with a lot of local foods, delicious miniature dishes and great meat cooked to your liking.
As if this wasn't enough, the hotel also had different bars & snack bars to keep you fuelled all day long. I especially loved the Star Café Coffee Shop, located next to the main pool. While they had the best coffee in town, they also served cookies, sandwiches and healthy green juices, all included in your all-inclusive formula.
Finally, the cherry on top was the Gourmet Market. Located on the main floor, this market has different sections with all sorts of tapas. Meat, sushi, cheeses, eggs, traditional Spanish cuisine, oysters… They had a bit of everything. While this is not included in the all-inclusive, it's a fun way to spend a date night just sampling different foods & cocktails without having to leave your hotel!
Honestly, I was very impressed by everything. While we traveled with Club Med last year, we found out that nearly all alcohol is from unknown brands, but you can upgrade to famous liquors or beers for a hefty price. Iberostar is more affordable than Club Med yet everything was just better when comparing the two. If you like food & drinks as much as we do, the choice is pretty obvious! (In case you're wondering, they have an amazing gym if you're worried about the extra calories!)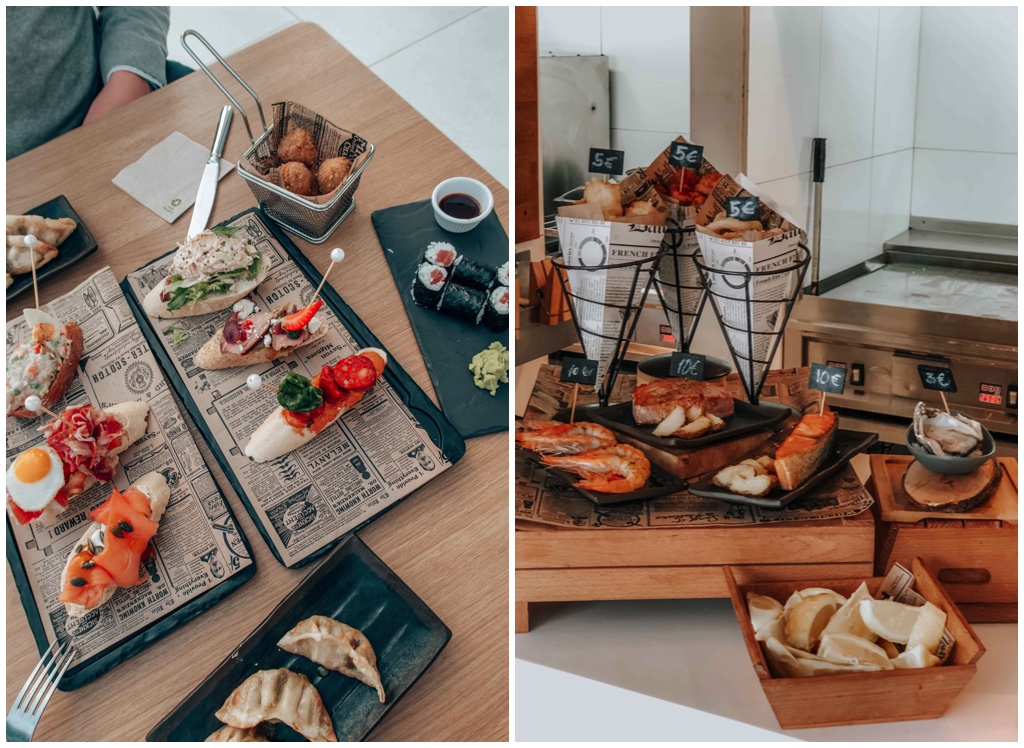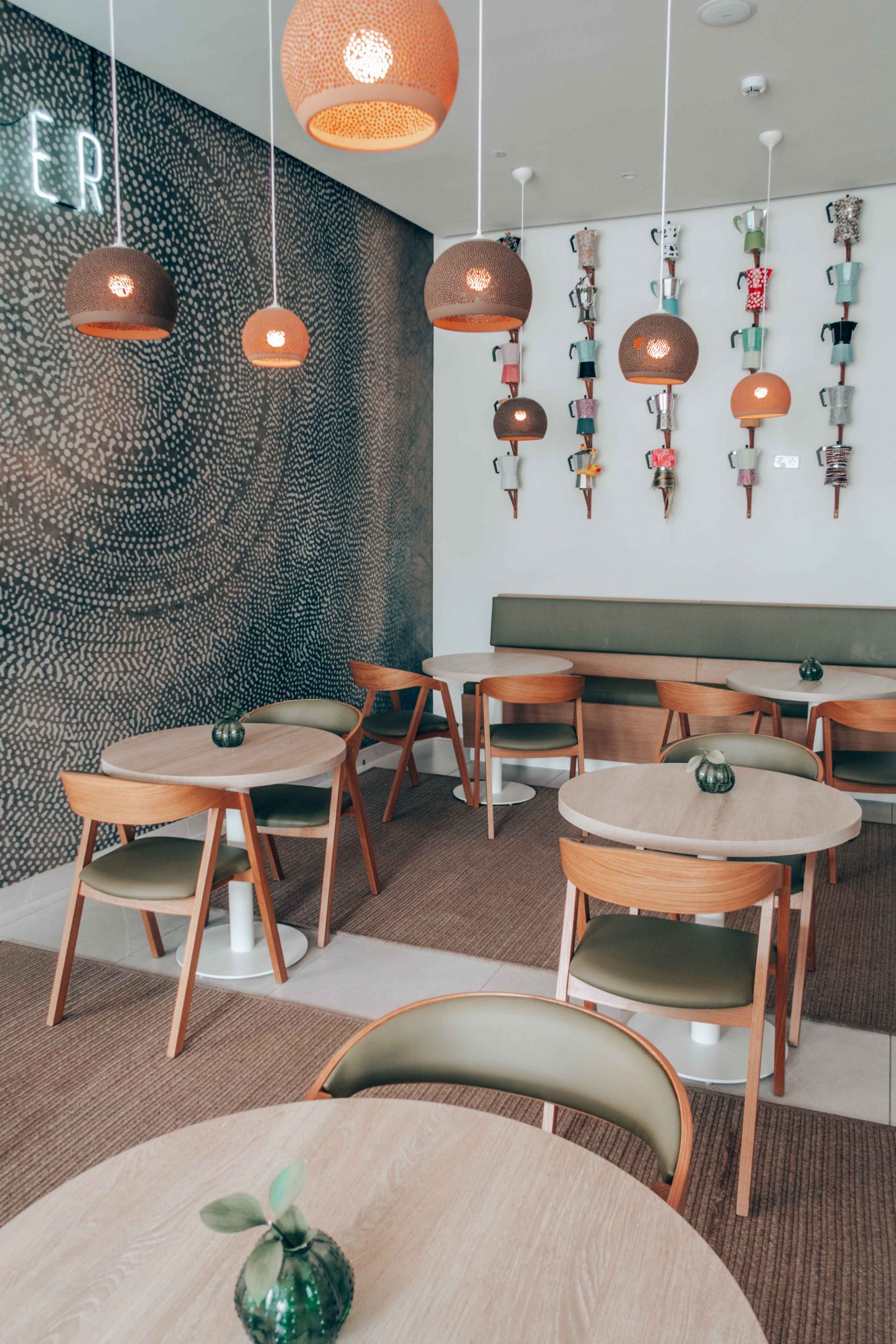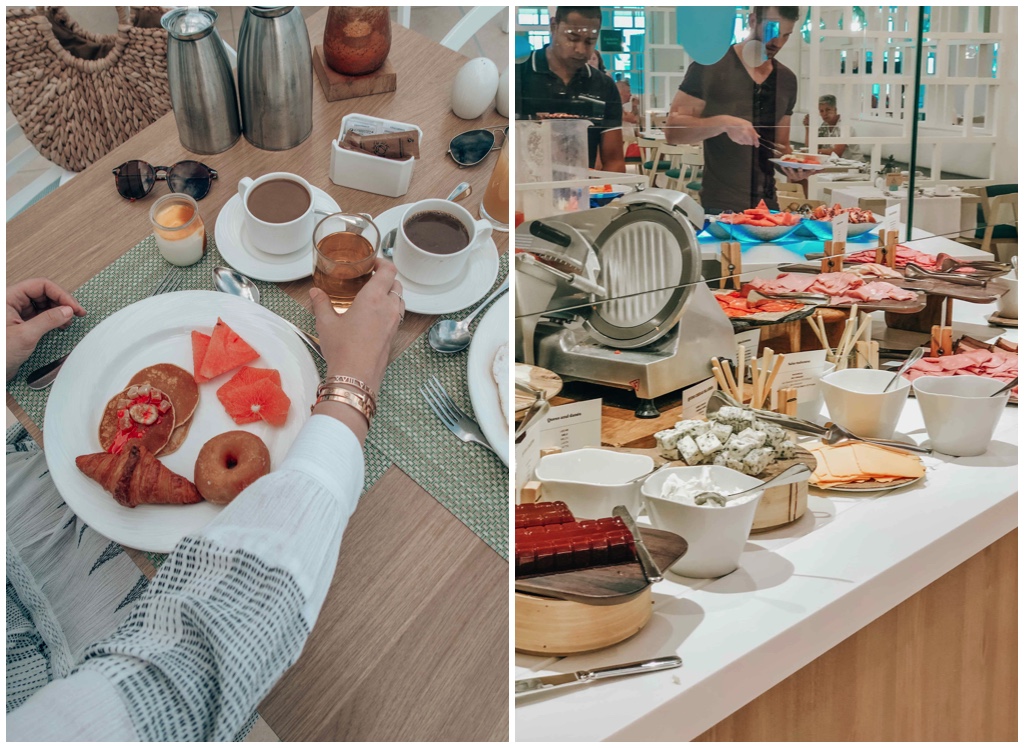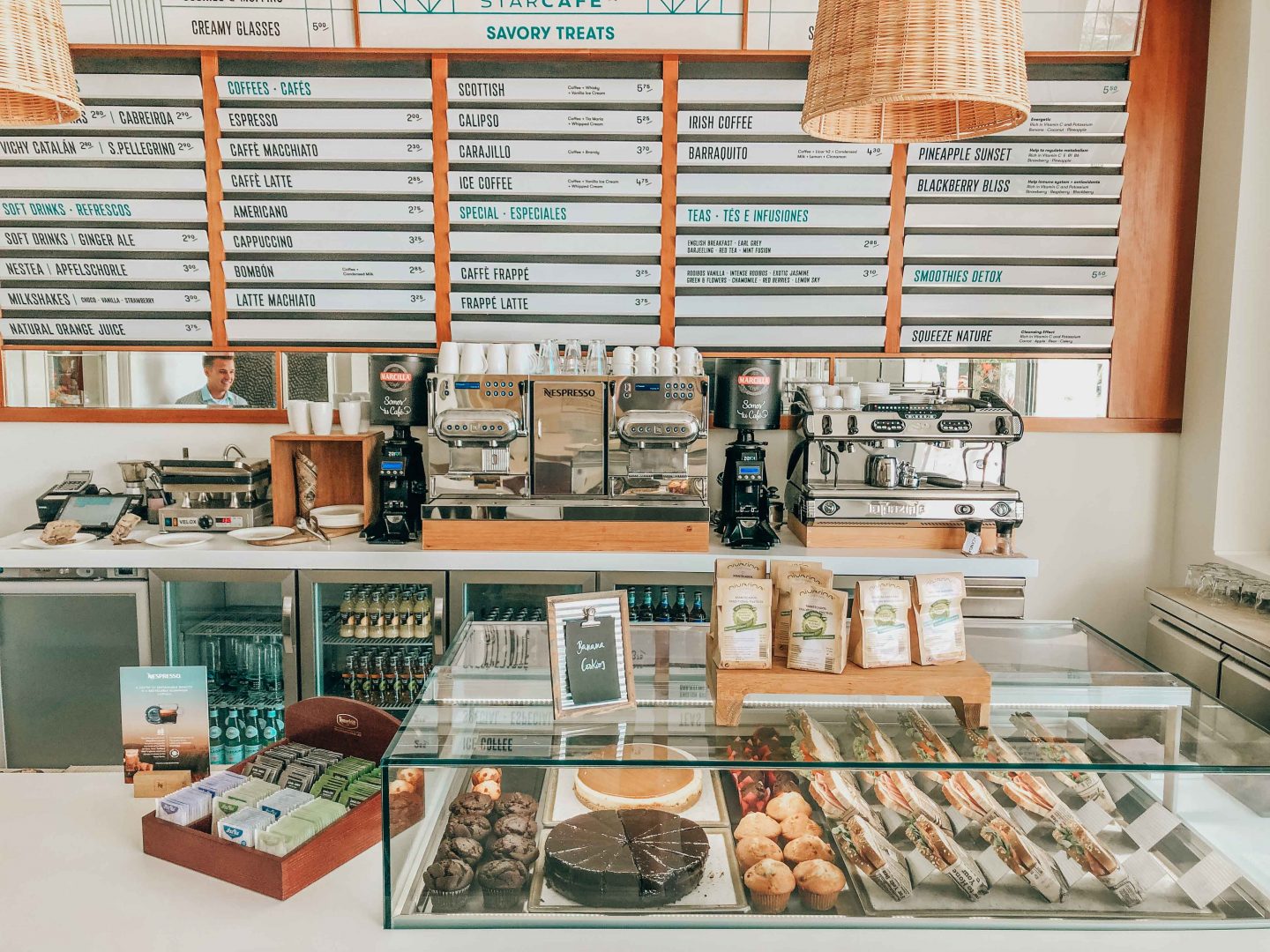 Star Prestige
The Star Prestige formula takes things to a whole other level. This upgrade gives you a whole lot of perks including a reserved floor, dedicated reception, access to the Sky Lounge which has the most insane rooftop pool as well as a self-service snack bar with a wide variety of foods & drinks. Furthermore, you can ask for a late checkout and you automatically get a room with a sea view.
While I found the whole resort to feel very luxurious, being a Star Prestige guest means that you'll always have the best spot around the pool but also in the restaurant. If you want to treat yourself to the ultimate luxury, this is the way to go!
One thing that I have to point out is the service. Every member of the staff was polite, extremely helpful and just nice. It truly reminded us a bit of Japan and how people always tried to do their job in the best way possible!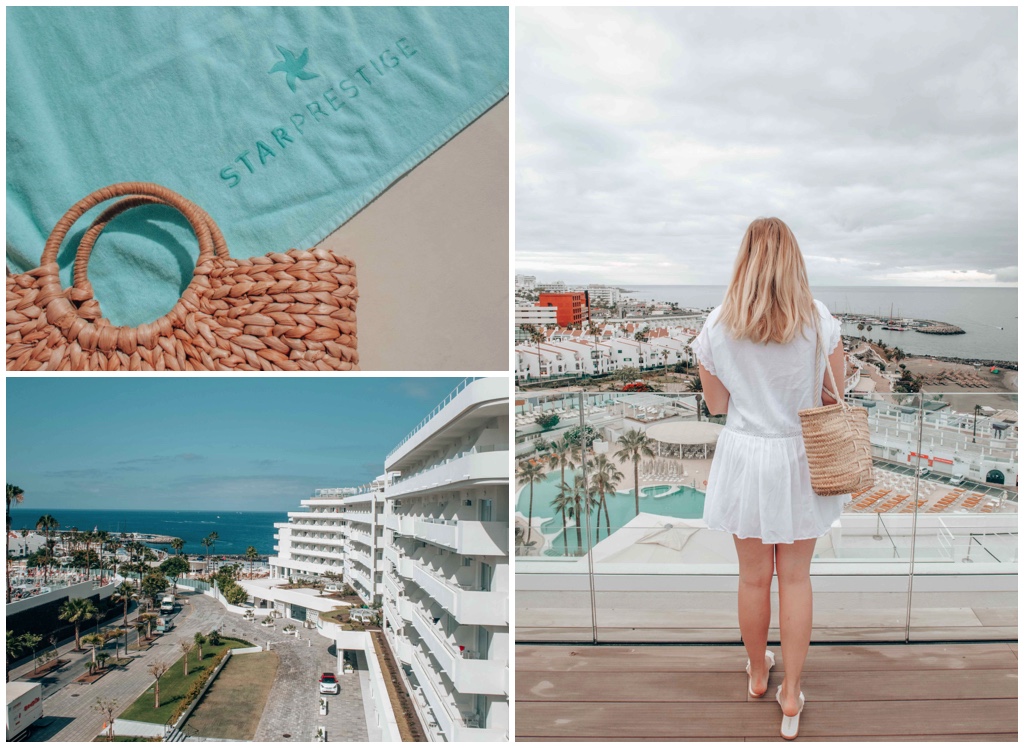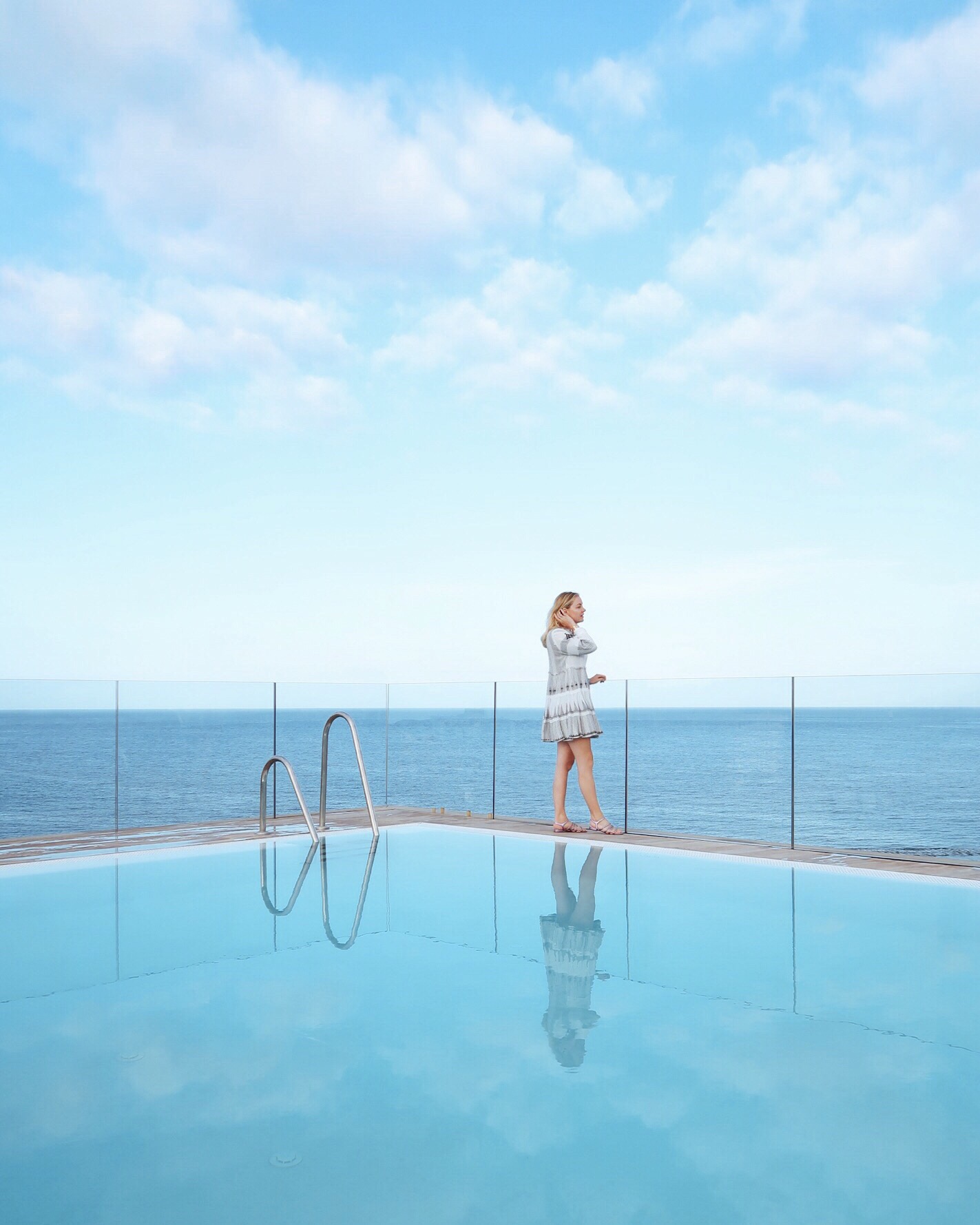 In conclusion, we had the best, most relaxing holiday in a while. We will book with Iberostar in the future for sure as we're already eyeing their beautiful hotels in Barcelona & Portugal!