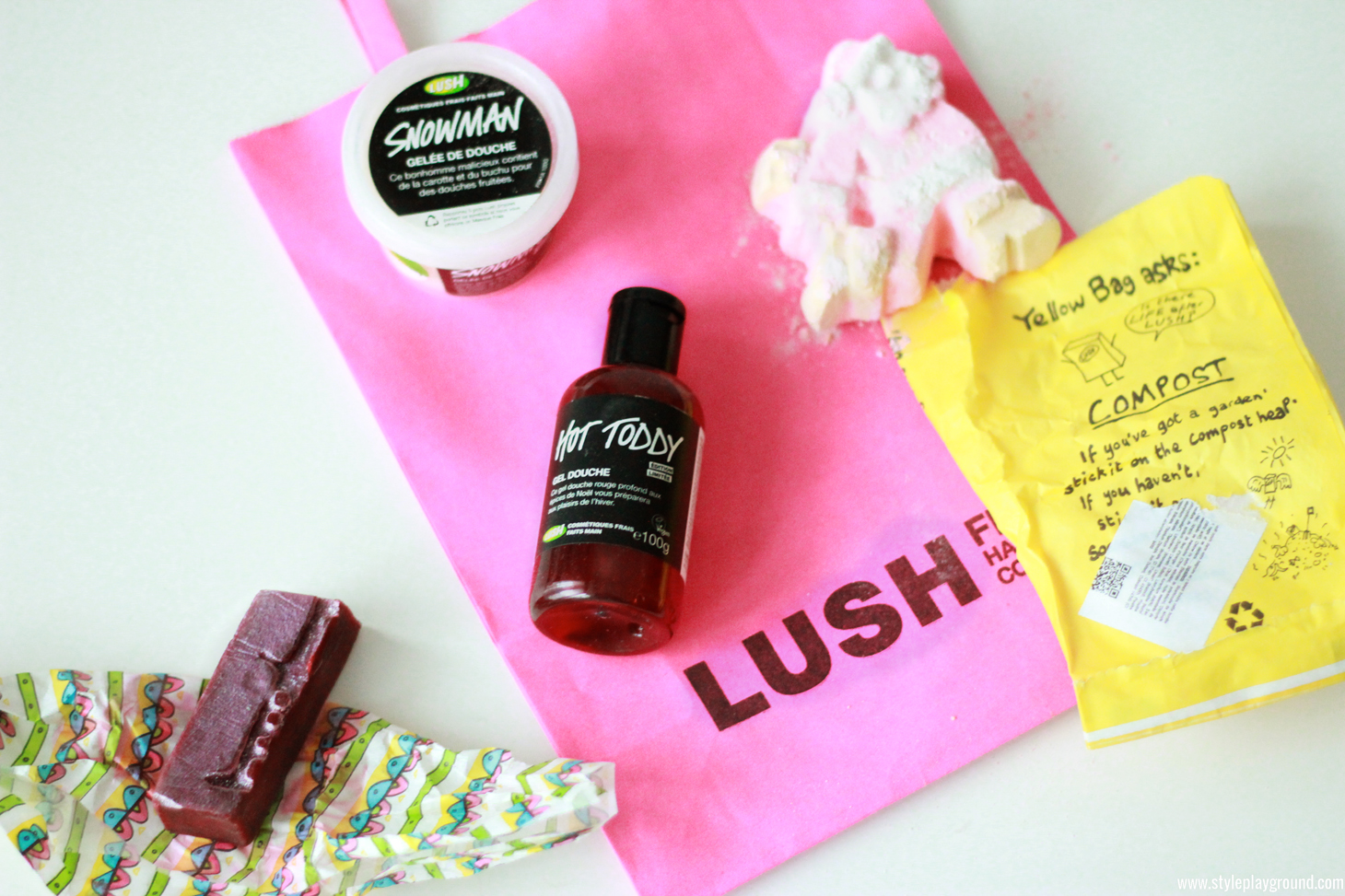 Last night really felt like the beginning of the new year. Since I spent Monday at the hospital, yesterday was my very first day of work this year. It was a long day but it felt very motivating and productive as well. When I came back home, the only thing that I craved was a hot bubble bath. There is something so soothing and calming about a hot bath after a long winter day that I couldn't resist and cracked out the last few festive bits that I had from Lush. These have been waiting for me since early December (can you believe?) so yesterday night was the perfect time to make the holiday season last that bit longer…
Of course, the 'dashing Santa' bath bomb was the first thing on my list. This fizzy Santa had been waiting for way too long on my bathroom shelves so it went head first into the bath. This isn't the best fizzy bath bomb out there, but it colored my bath pink which is always a good thing, right?  I was a bit skeptical about it since it's described as a blend of mandarin, orange and bergamot (note, I absolutely hate orange) but I honestly didn't smell anything other than this enveloping bergamot scent.  I added a bit of 'hot toddy' shower gel under running water just to make things a bit more bubbly and I relaxed for a solid 15 minutes straight. I then used the 'snowman' shower jelly. Now, I've tried Lush shower jellies before and absolutely hated them but this one doesn't compare at all. The jelly itself is shaped like a snowman, which is obviously the cutest thing ever, but it delivers a gorgeous lather on the skin while smelling absolutely divine. Again, this smelled like bergamot but has a citrusy scent as well which makes it a bit more invigorating. Last, but not least, the 'reindeer rock' soap was the cherry on the top. It's the one soap that I've been using all season long and its unique berry scent is sweet enough without being overwhelming. Perfect to end a pampering evening on a light note.
What products do you like to use to make the holiday ambiance last a tad bit longer? Let me know in the comment section down below!