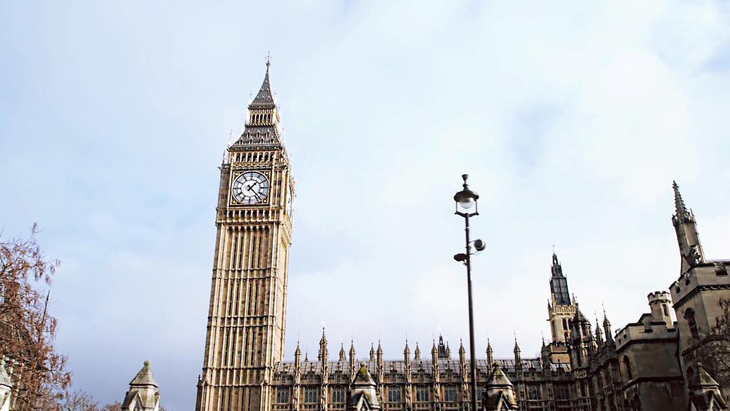 Growing up, I used to go to London two to three times a year and my love for the city only grew bigger each time. I would spend time in museums, discover new neighborhoods and I actually know London better than I know my hometown, Brussels. And although I've been to London countless times since I started Style playground way back in 2010 (time flies!), I recently realised that I never actually did a proper London city guide. So make yourself comfortable, grab a cup of tea (so British!) and be prepared for the longest post ever!
Where to stay
London is a city that is filled with great hotels and cute little bed and breakfast. Through the years, I've tried quite a lot of places but only two stood out to me. My favorite hotel is the Ampersand hotel located in the heart of South Kensington. The hotel is very recent and absolutely lovely. Although the rooms are quite small (which is common in a city like London), everything is decorated with taste and I felt right at home almost immediately. The rooms are very quiet and the beds are positively dreamy. The bathrooms are lovely as well but the closet space is very limited, which is pretty annoying if you're staying for up to a week. That being said, the service is on point, the location is perfect as it is close to museums, the tube and a handful of delicious restaurants.
If you'd like to stay a bit more in the city centre, I've previously stayed at the Courthouse hotel in Soho and I liked it. The rooms are spacious and the hotel even has its own swimming pool which feels absolutely incredible at the end of a long day. It's located next to Liberty and Regent Street which is absolutely perfect if you've never been to the city before and want to see and do as much as possible.
Finally, my favorite option for longer stays is AirBnB. I love renting a small flat in either Chelsea or South Kensington and live like a local as much as possible. Just make sure to read the full listing, look through all the comments and do not hesitate to ask as many questions as possible. I've had some excellent experiences in the past as well as some disastrous ones so try to know as much as possible before booking anything.
Where to eat
Being vegetarian, my food options are often limited but it's absolutely not the case in London. Nearly all restaurants offer a great variety of vegetarian or vegan options and I love the endless possibilities that the city has to offer. Let's start with breakfast, shall we? I love Bill's which offers an insane menu of both sweet and savoury options but I also like Muriel's kitchen (their pancakes are to die for), the breakfast club (be prepared to wait in line) but I recently discovered Thomas's, a small café located inside the Burberry boutique on Regent Street and I absolutely love it. The whole atmosphere is very cosy and luxurious and they have the best avocado on toast in the city!
For lunch, I love to stop by Tibits, an incredible vegetarian restaurant located in Heddon St, just off Regent Street. It offers a big buffet where you can choose anything that you like from fresh salads to delicious risottos. A real must for me! The good life eatery is another great option for lunch since it offers fresh, mostly organic food all day long. If you're in a rush, Wasabi has some great sushis while Pret a manger is my go to destination for a really quick lunch.
For dinner, the options are endless. If you fancy Italian, I would recommend either Jamie's Italian or Carluccio's. Both have delicious pasta and traditional Italian dishes. For a more classic meal, I love The Wolseley in Piccadilly. The decor is absolutely stunning and the food is simply delicious. But my favorite restaurant in the city is Sketch. Whether you stop by for drinks, afternoon tea or dinner, this place is the place to be. They change the menu quite often but the food always taste delicious. The all pink dinning room is a sight to be seen, just as their egg shaped restrooms! If you fancy something a bit more exotic, I have some great addresses as well. While Wagamama is always a safe bet for ramen, I love the Golden Dragon in China town. It's by far one of the best restaurants in the street and it offers an incredible vegetarian menu. The Good Earth is another favorite of mine located on Brompton Road. Comptoir Libanais serves delicious Libanese food but I also love Tapas Brindisa (try their patatas bravas, they are incredible!). If you're looking for a place with a breathtaking view, the restaurant at the Tate Modern is fantastic, just like the Oxo Tower as well. I've heard a lot about Duck & waffle but I haven't had the chance to go just yet!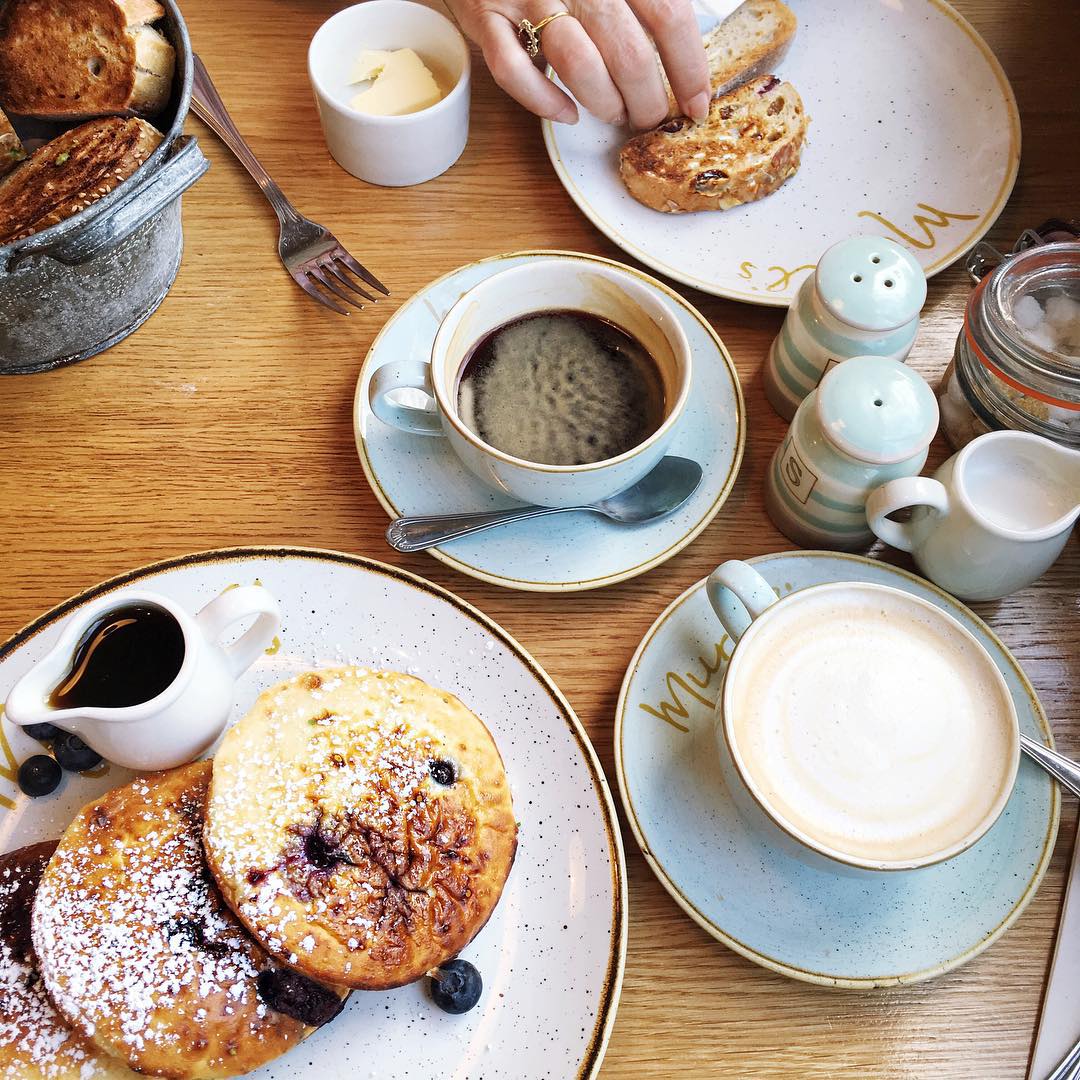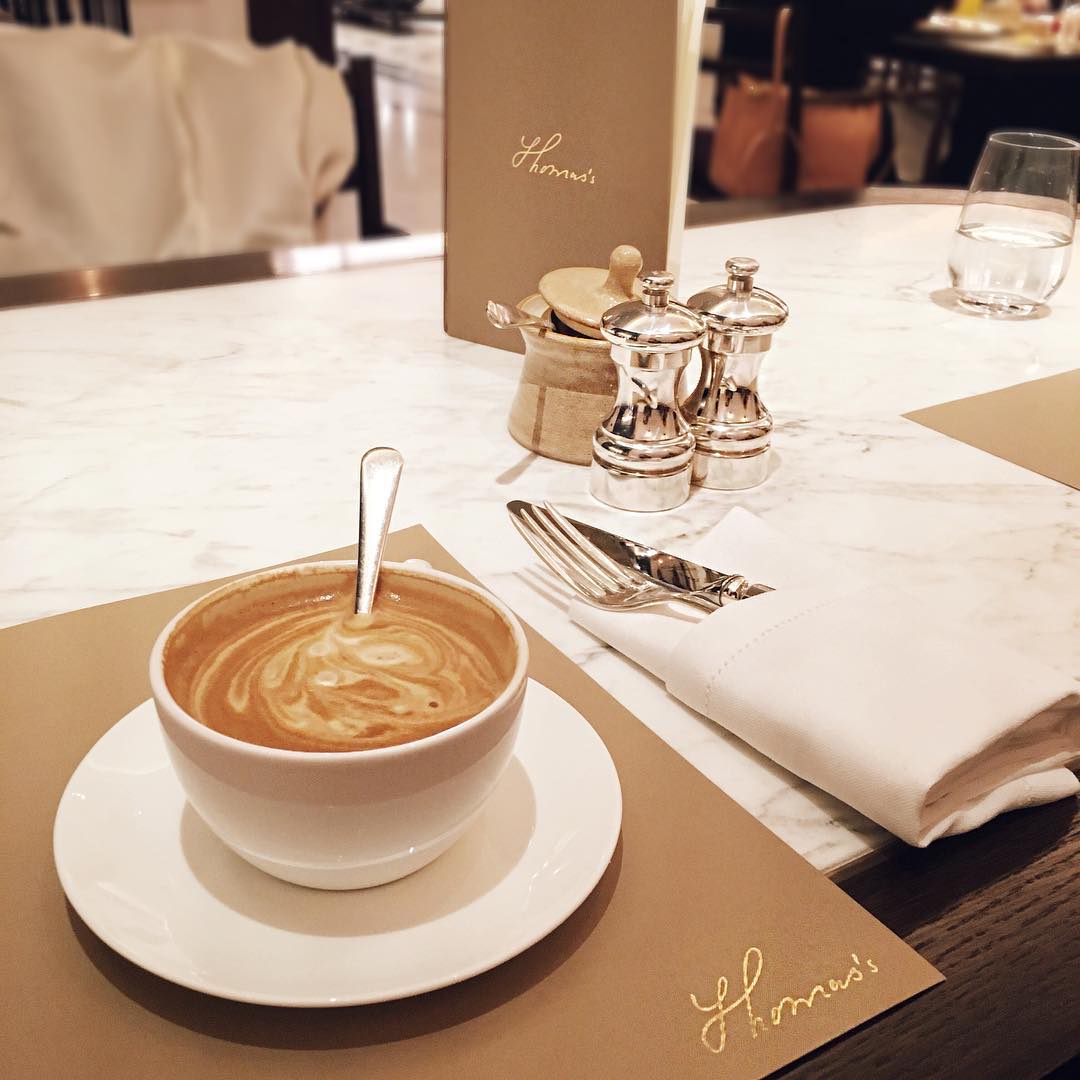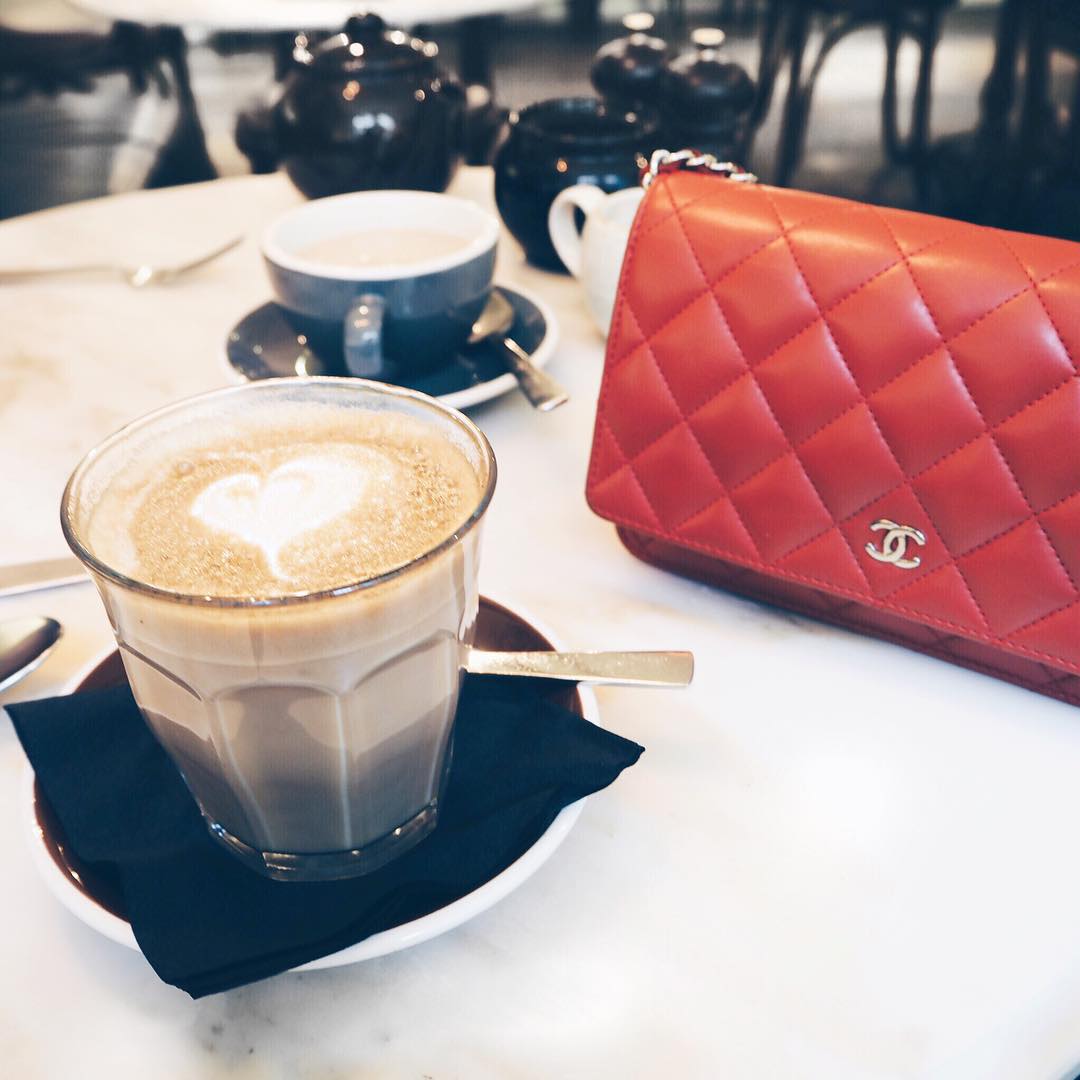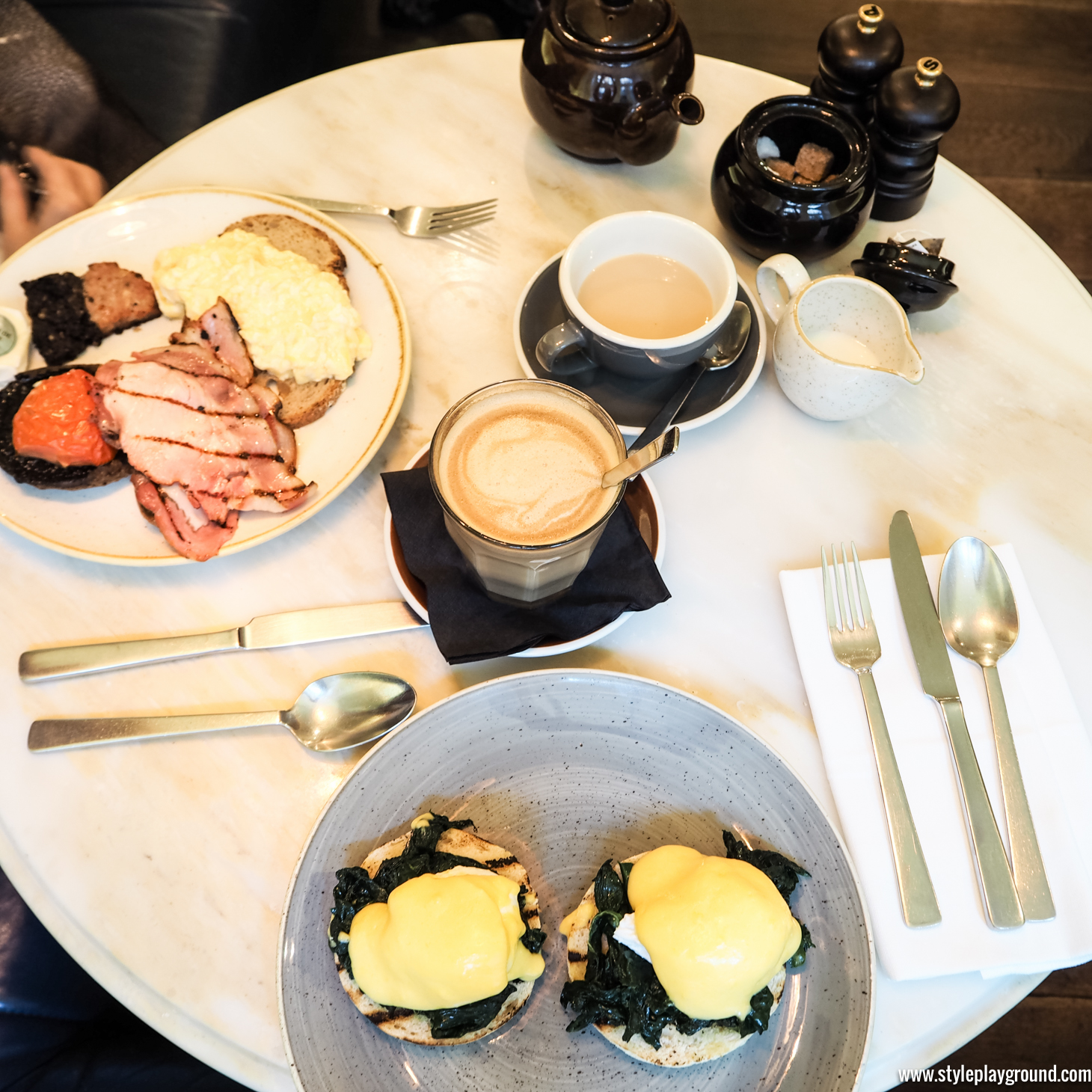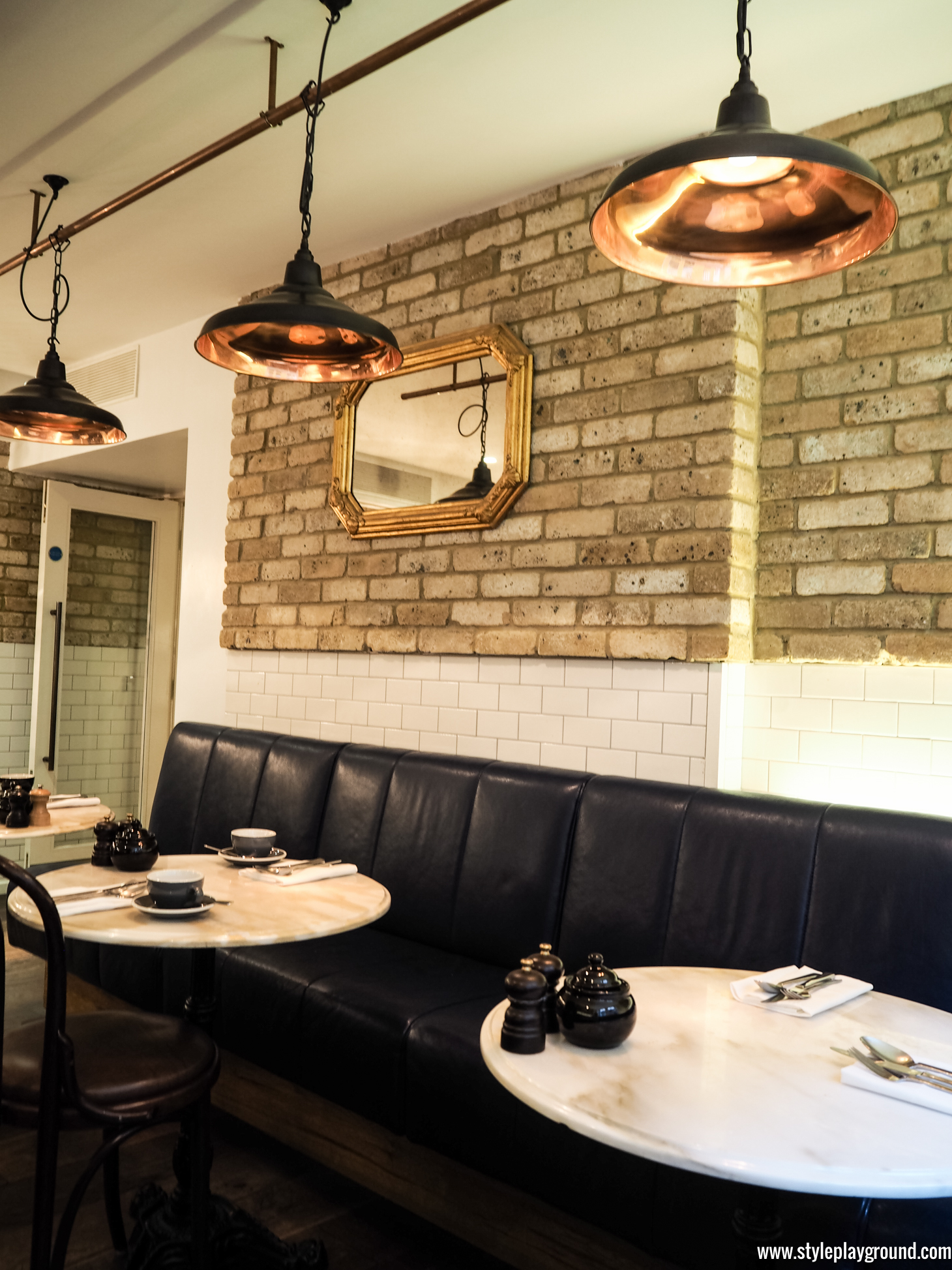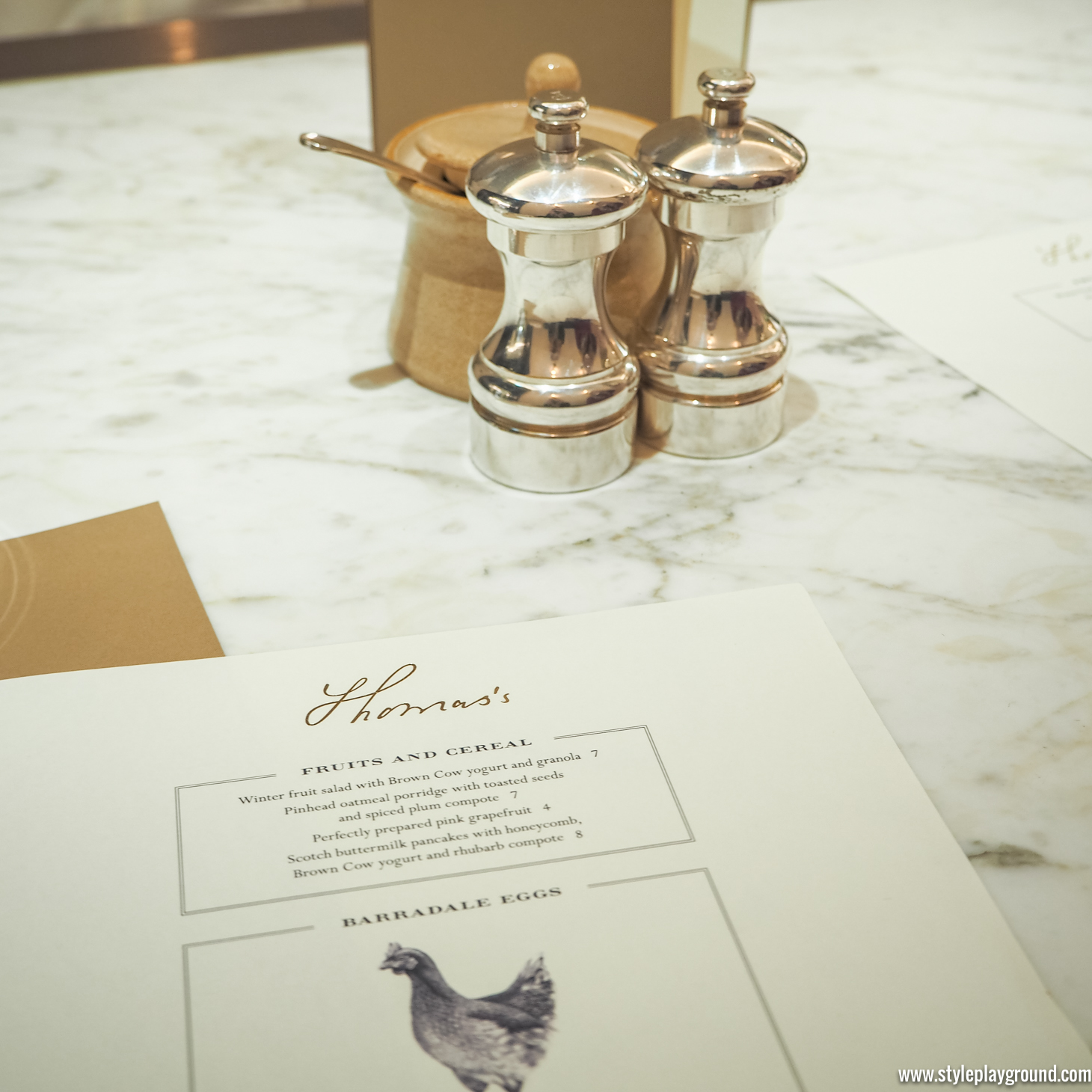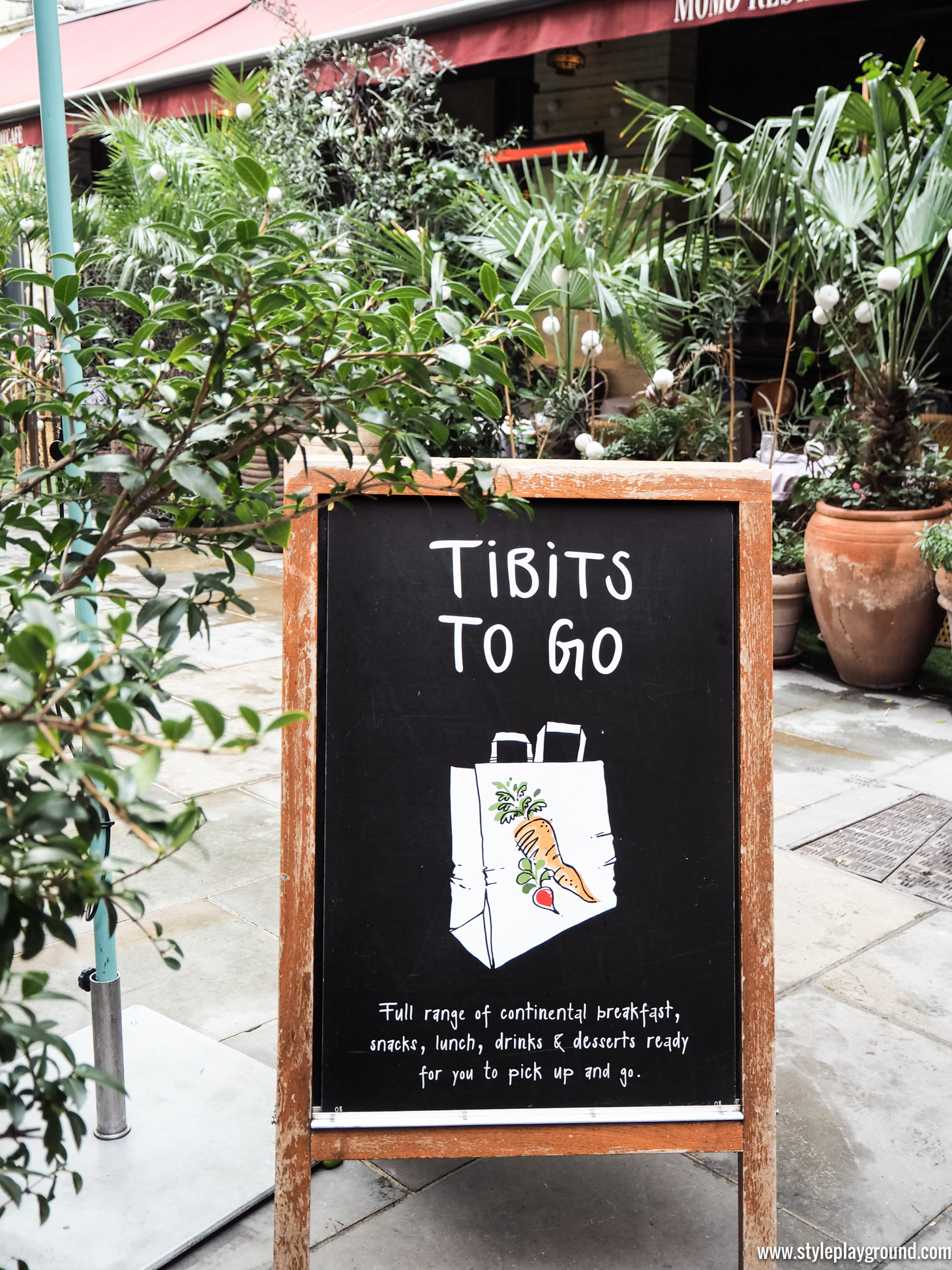 Where to shop
London is by far my favorite city to do quite a bit of shopping. From high street brands to exclusive designers, I always come back with a little something. My favorite department store has to be Harvey Nichols. While it's not as big as its competitors, I find the selection to be very on point and their restaurant on the fifth floor is absolutely lovely. If you like to do window shopping or if you're looking to treat yourself, a walk down Bond St. is always a good idea. With the best international designers (think Chanel, Louis Vuitton or Prada), it offers the best of the best. Turn left into Bruton St to discover some great local designers like Temperley or Stella McCartney and then head over to S Molton St to stop at Browns fashion. The street is also filled with my favorite shops like Whistles, French Sole & Space NK.
Of course, Oxford Street is the ultimate shopping destination with a handful of department stores (Selfridges, Debenhams & John Lewis) as well as some great high street names like Topshop, River Island or Zara. Make sure to go down Regent St. to stop at Liberty (their beauty hall is incredible), Anthropologie (they have the best stationery & home decor) and Burberry.
I also love to go to Covent Garden early in the morning (it gets really busy in the afternoon) to stop by the little beauty boutiques (Chanel, Dior & Jo Malone) as they feel like a real treat. Kikki K also recently opened in the area so if you're looking for cute stationery, you know where to go!
Finally, if the weather is really bad, jump on the tube and head to Westfield. This massive mall has everything that you can think of. A whole area is dedicated to luxury brands while a little outside street has all the best restaurants. I could spend my entire day there just browsing my favorite shops!
What to do
I love the quote 'tired of London, tired of life' as it sounds very true to me. They're always something new & fun to do and you would need a lifetime to experience it all. Let's start with the Museums, shall we? If you like Modern Art, the Tate Modern is the place to go. It has one of the best collection in the world with pieces from Rotko or Andy Warhol. The museum is free (like most in London) and the restaurant on the top floor is absolutely incredible and has one of the best views in London (just make sure to make reservations in advance). Afterwards, jump on the Tate boat to go and visit the Tate Britain which is located on the other bank of the Thames. If you like fashion, the V&A has a pretty large section dedicated to fashion through the ages and regularly has some great exhibitions on designers. The National Gallery and the National Portrait Gallery must be on your to do list. Some of the best artwork in the world is there and it takes my breath away every time. The British Museum is another must do with some incredible pieces on display. I also recently discovered to Imperial War Museum which I've never visited before and I was blown away by it. The subject is always a bit though and emotional to explore but it is such an important part of our History. Finally, if you're in town with kids, make sure to add the Transport Museum, the National History Museum and the Science Museum to your list, they'll love it!
While I would advise you to stay away from major tourist attractions, I would totally recommend a ride in the London Eye. The views are incredible and it's totally worth it. I feel like the best way to discover London is by feet but do not hesitate to jump on a bus if your journey is a little too long for a walk. I also love to rent city bikes and go for a ride in Hyde Park. Most of the paths are bike friendly and the park is very beautiful to see, especially around Kensington Gardens.
Another fun thing to do is see a musical in the evening. Soho is filled with theatres that always have the best shows like the Phantom of the Opera or Cats. Tickets can be pretty expensive so make sure to look online for discounts.
An afternoon tea in an elegant hotel is also a must in my book. I love going to the Claridge's and order the vegan option that they have. Tea, finger food and scones are on the menu so make sure to dedicate a large chunk of your afternoon to fully enjoy it and don't plan a huge meal in the evening.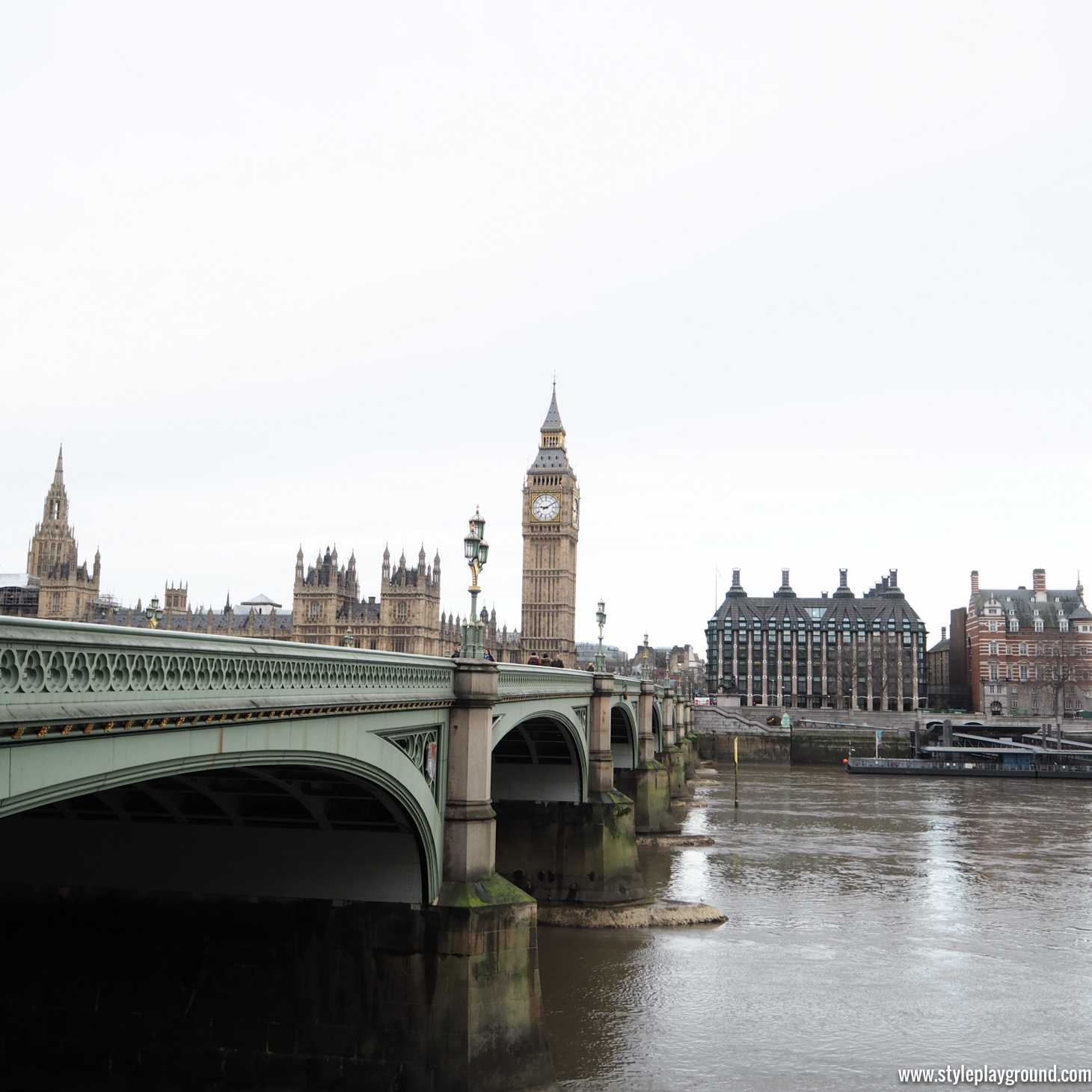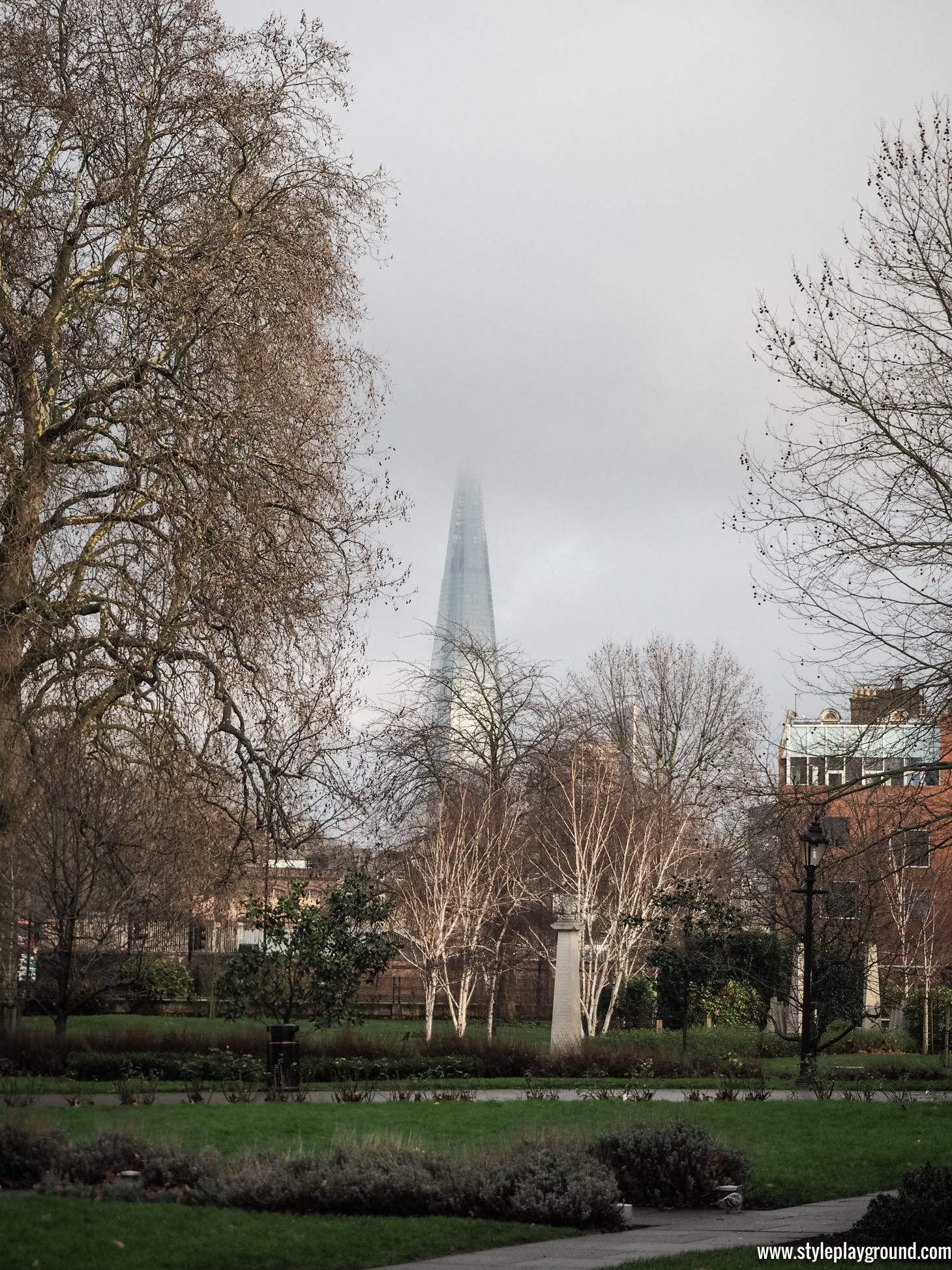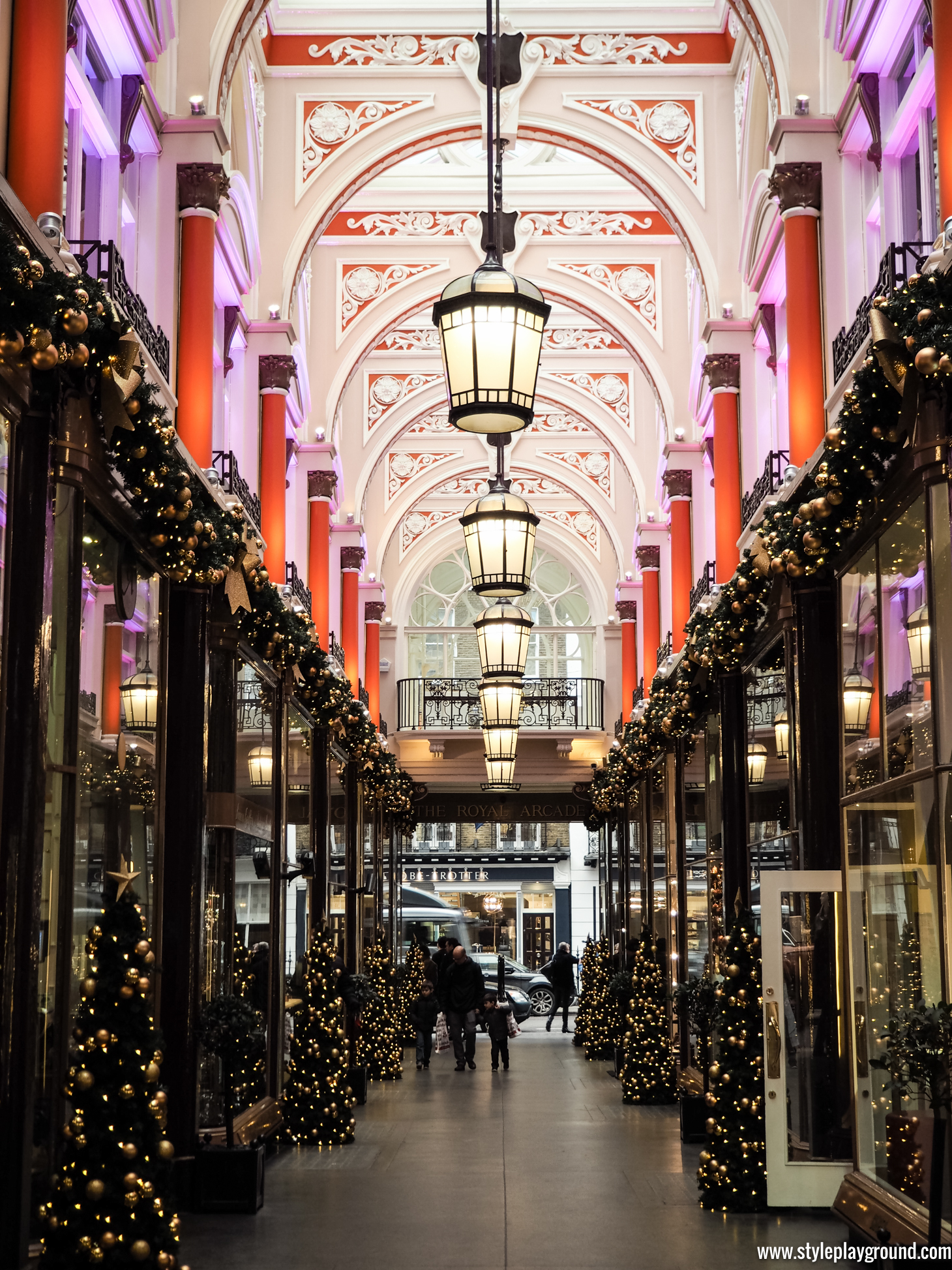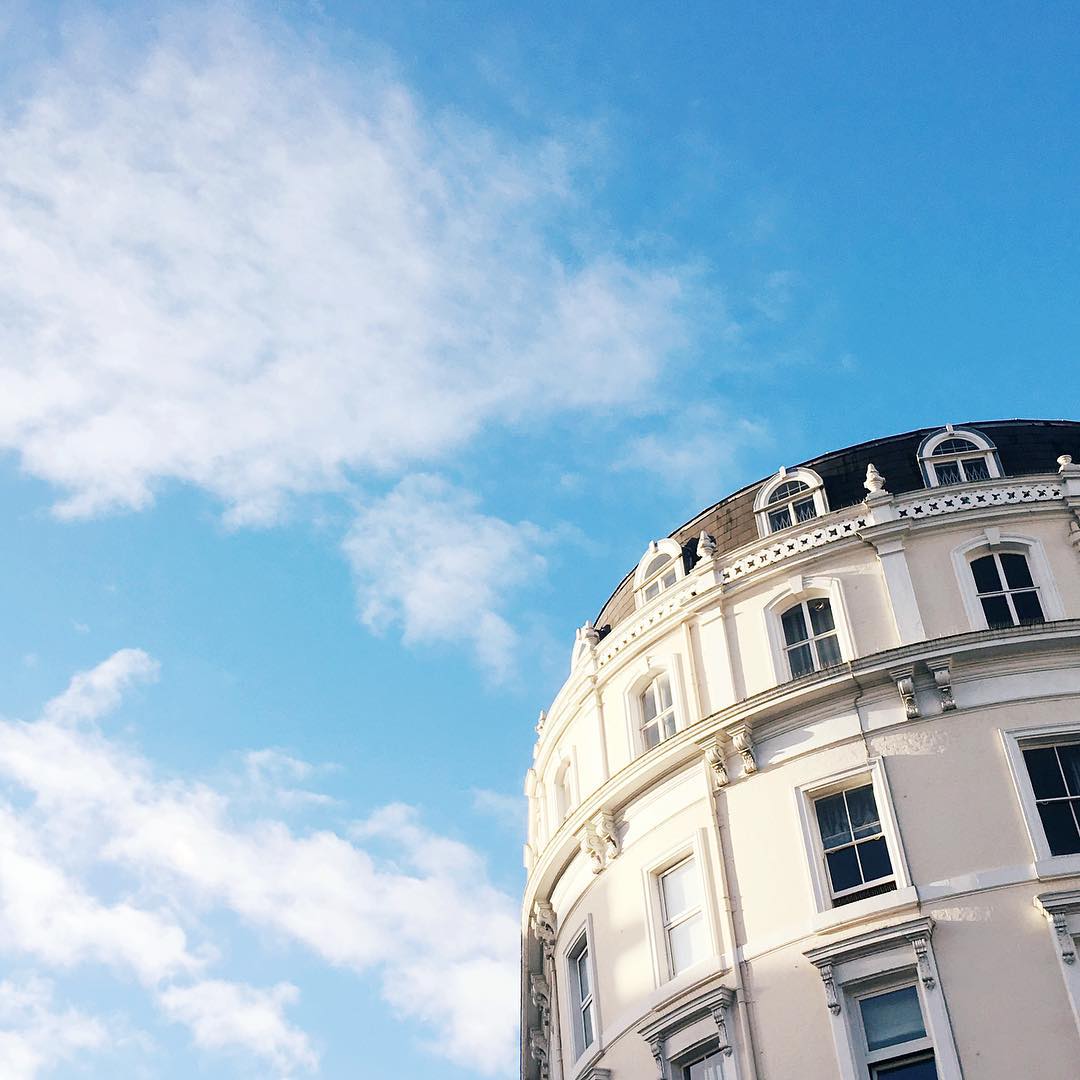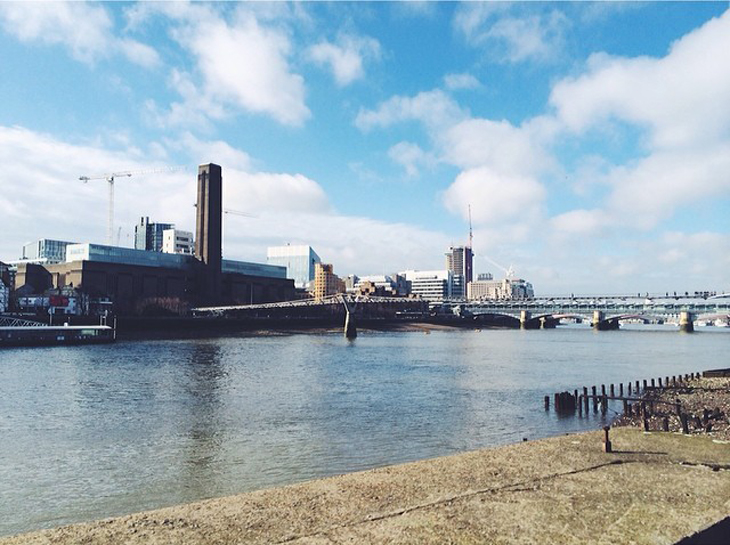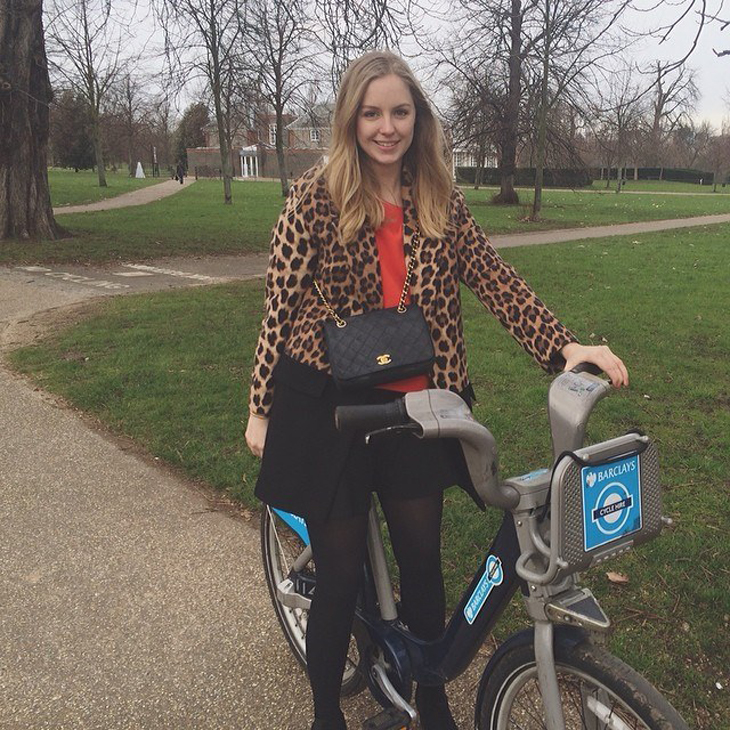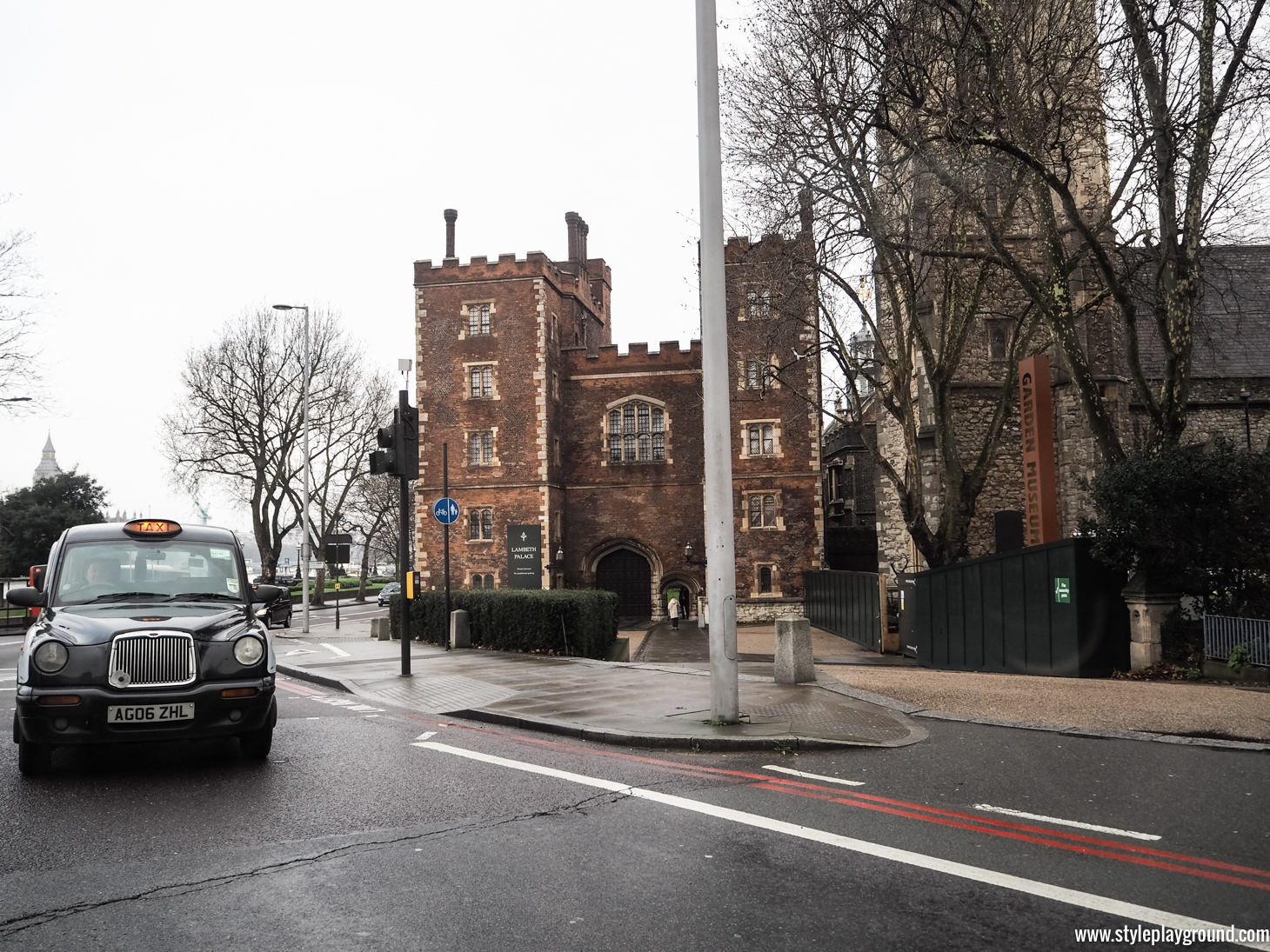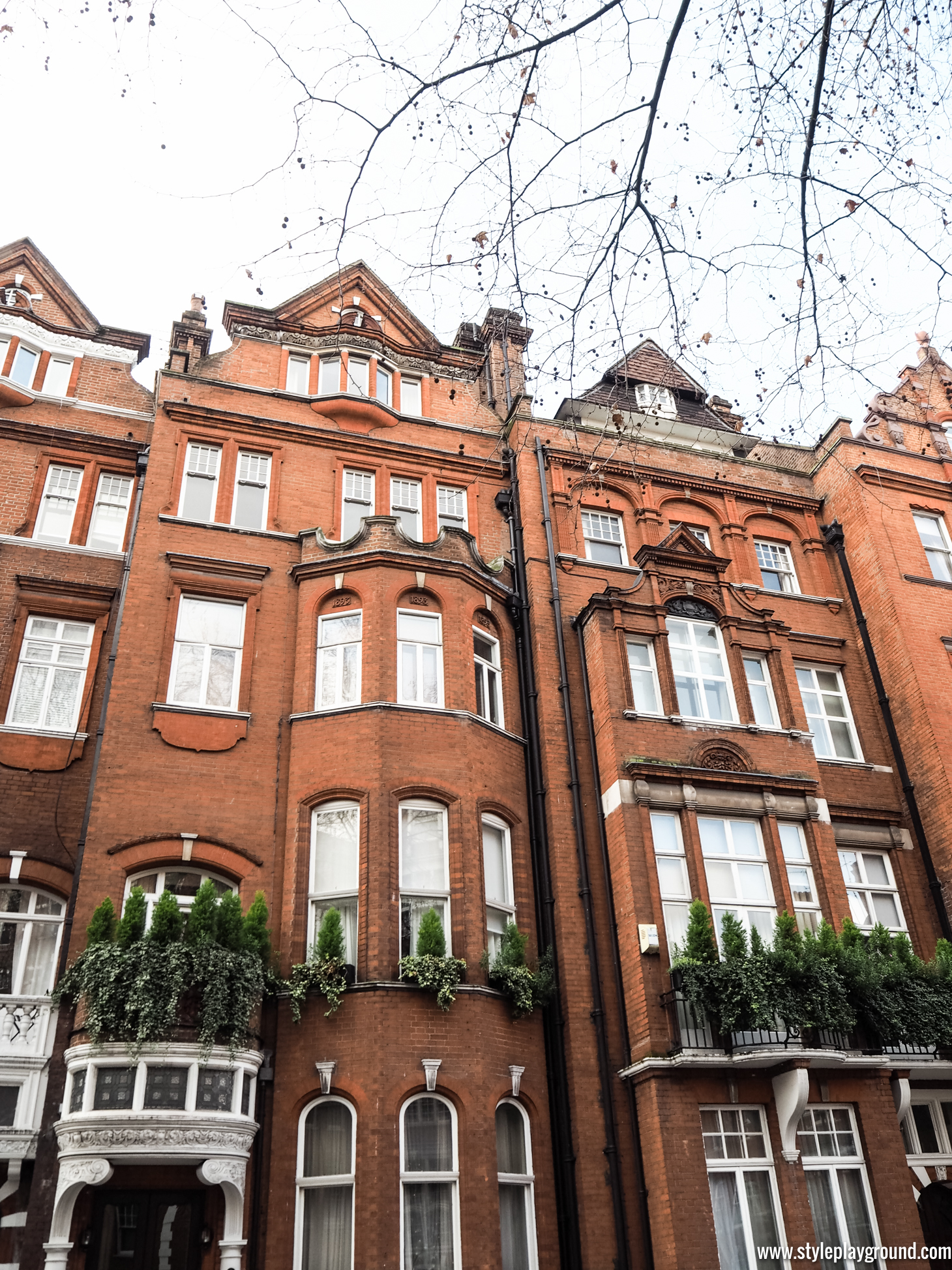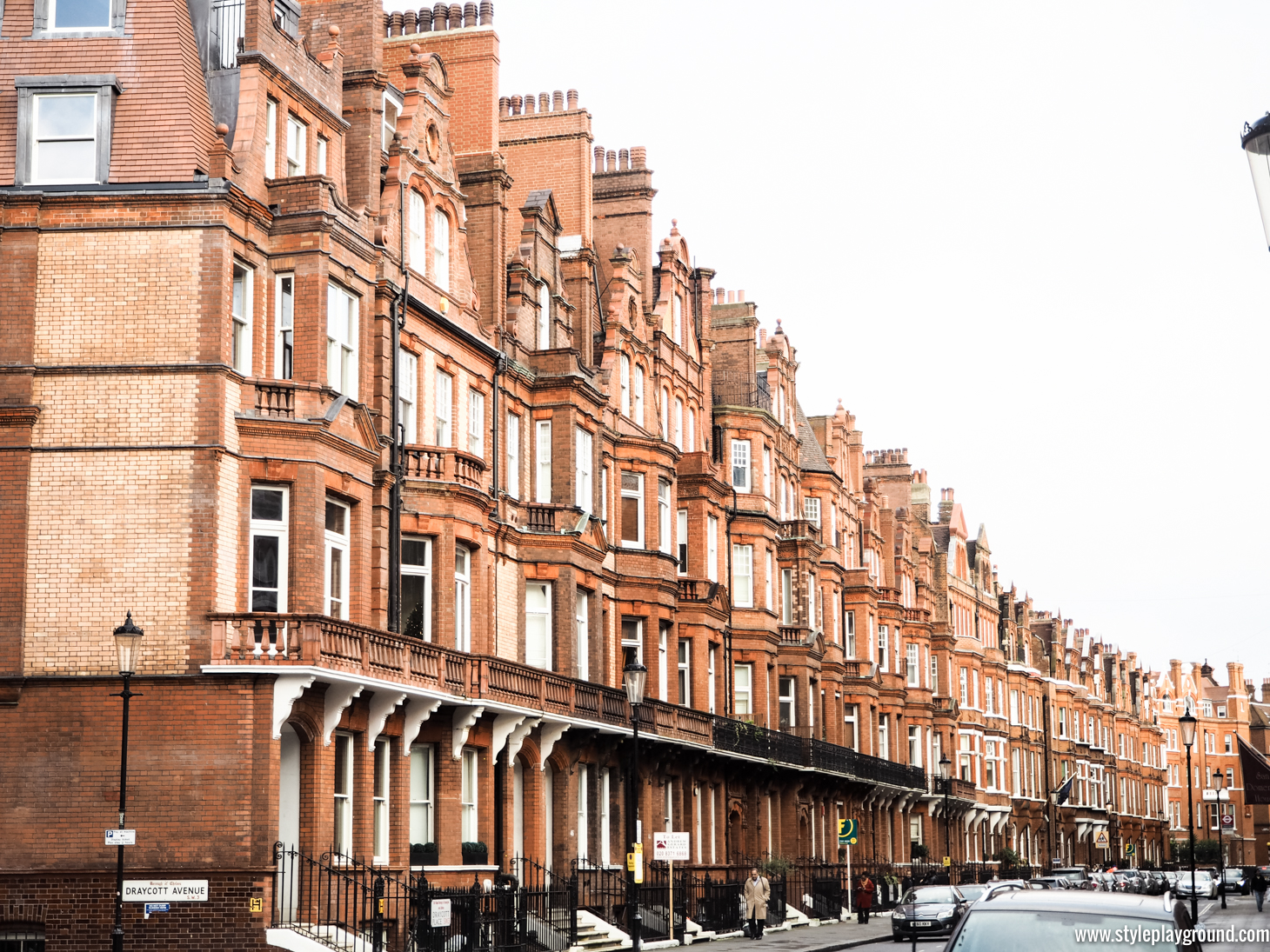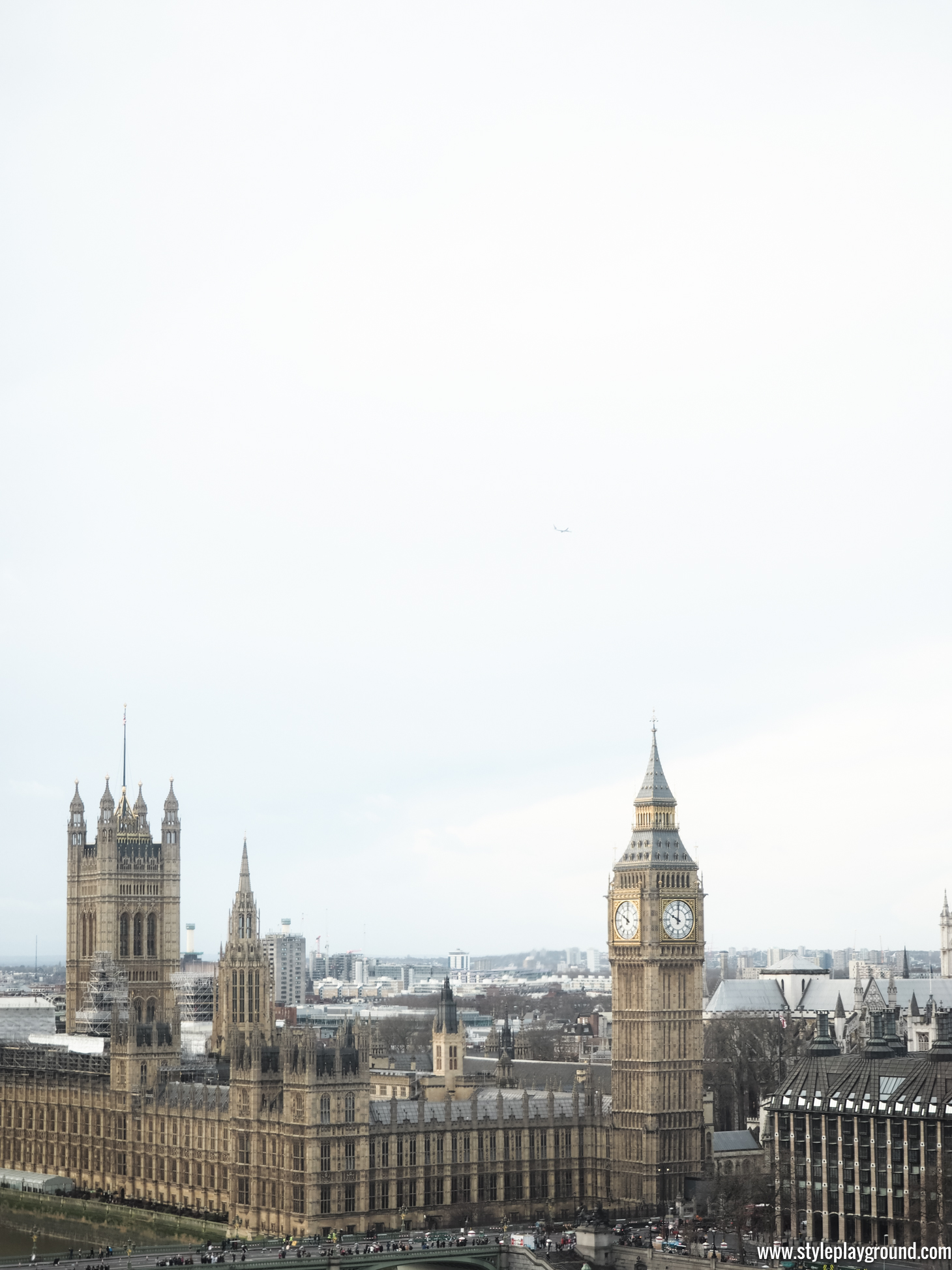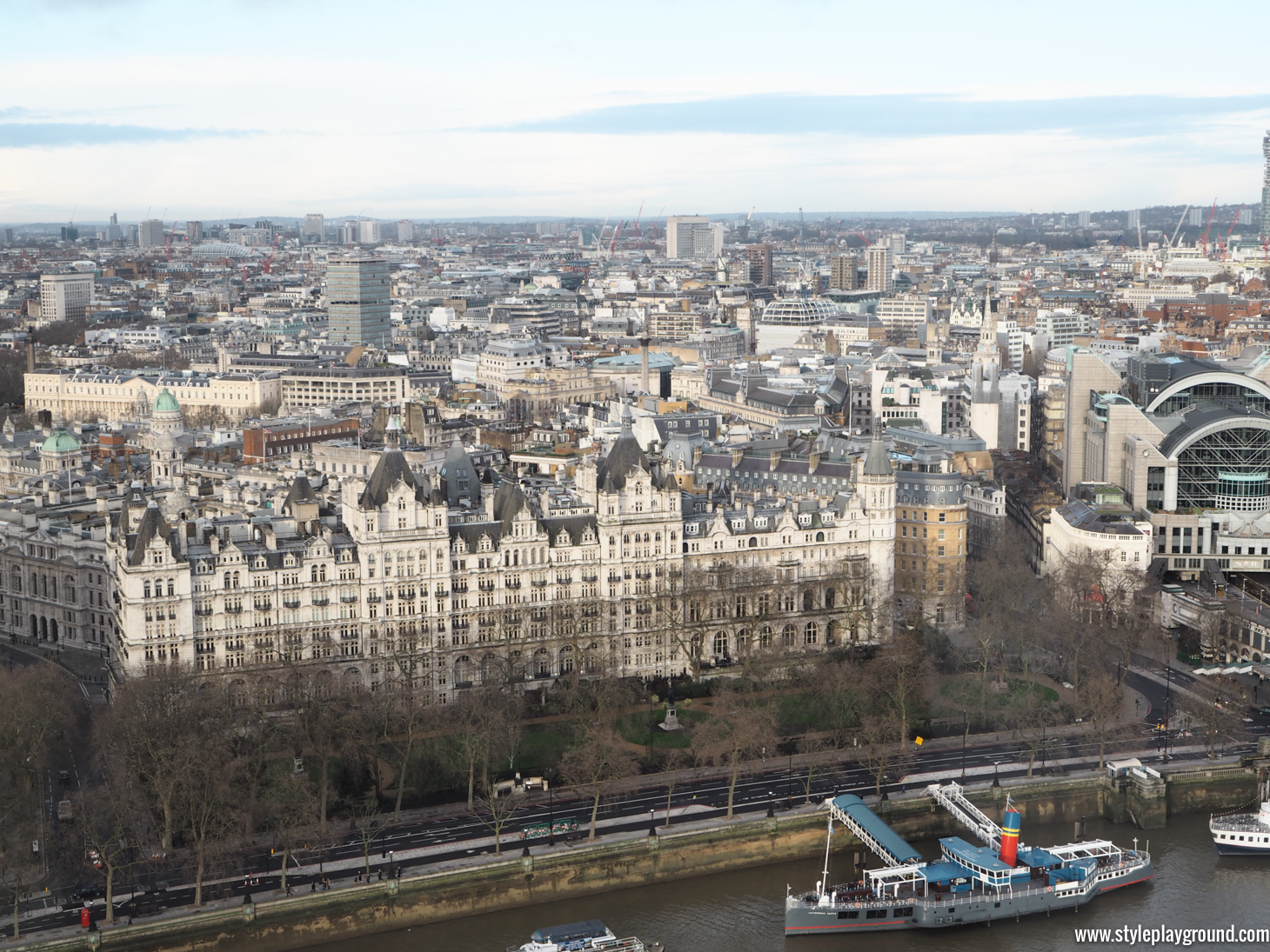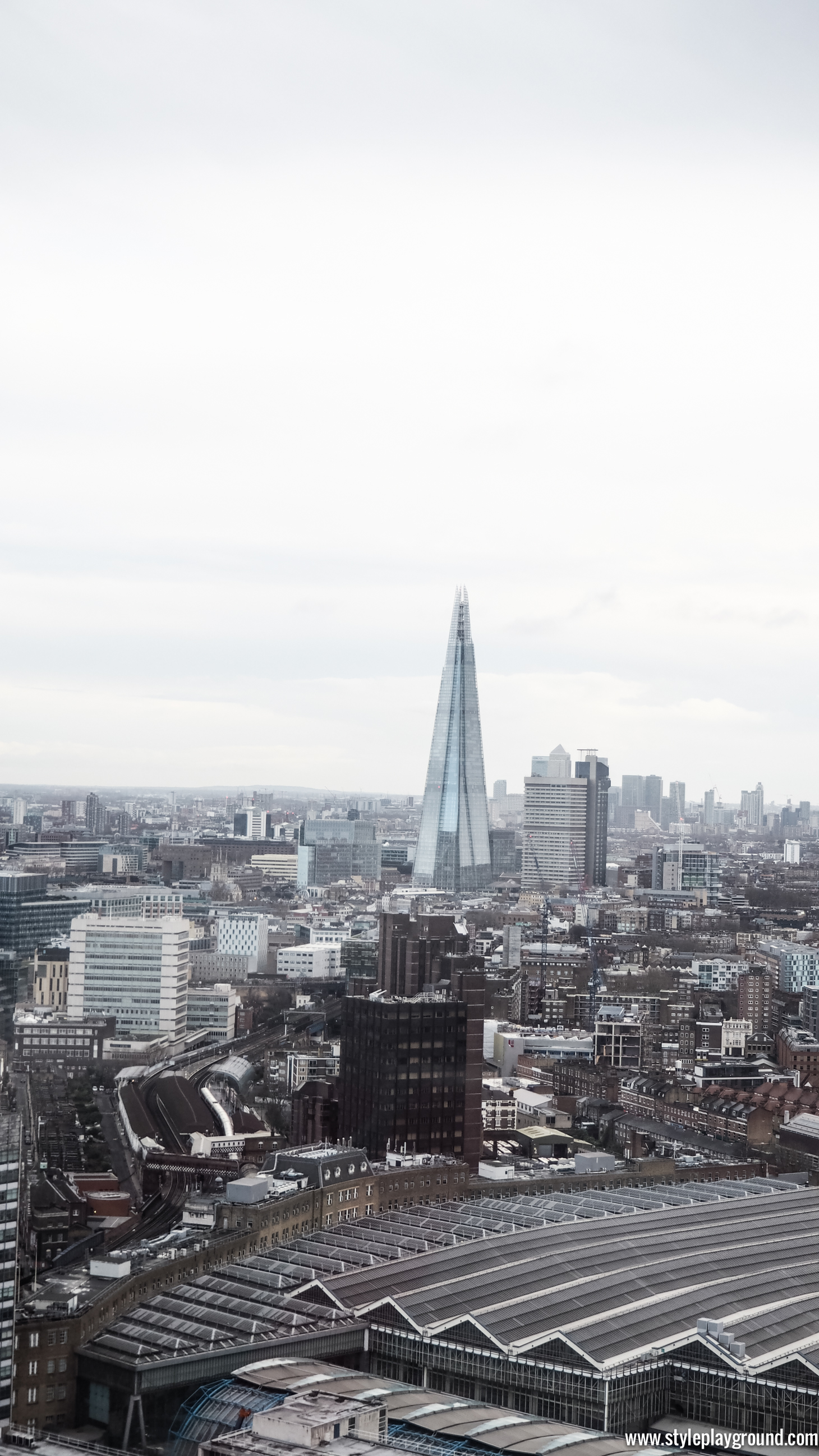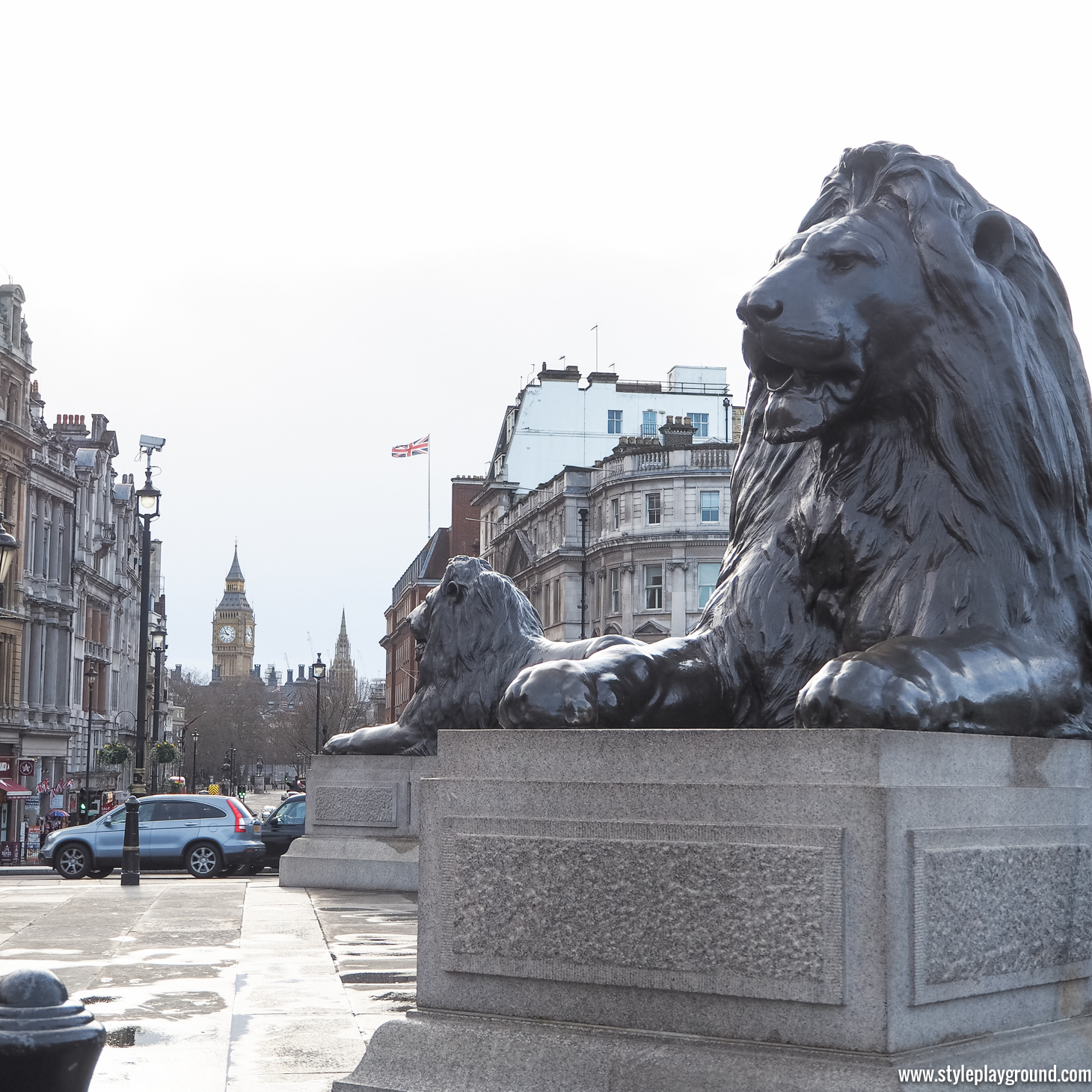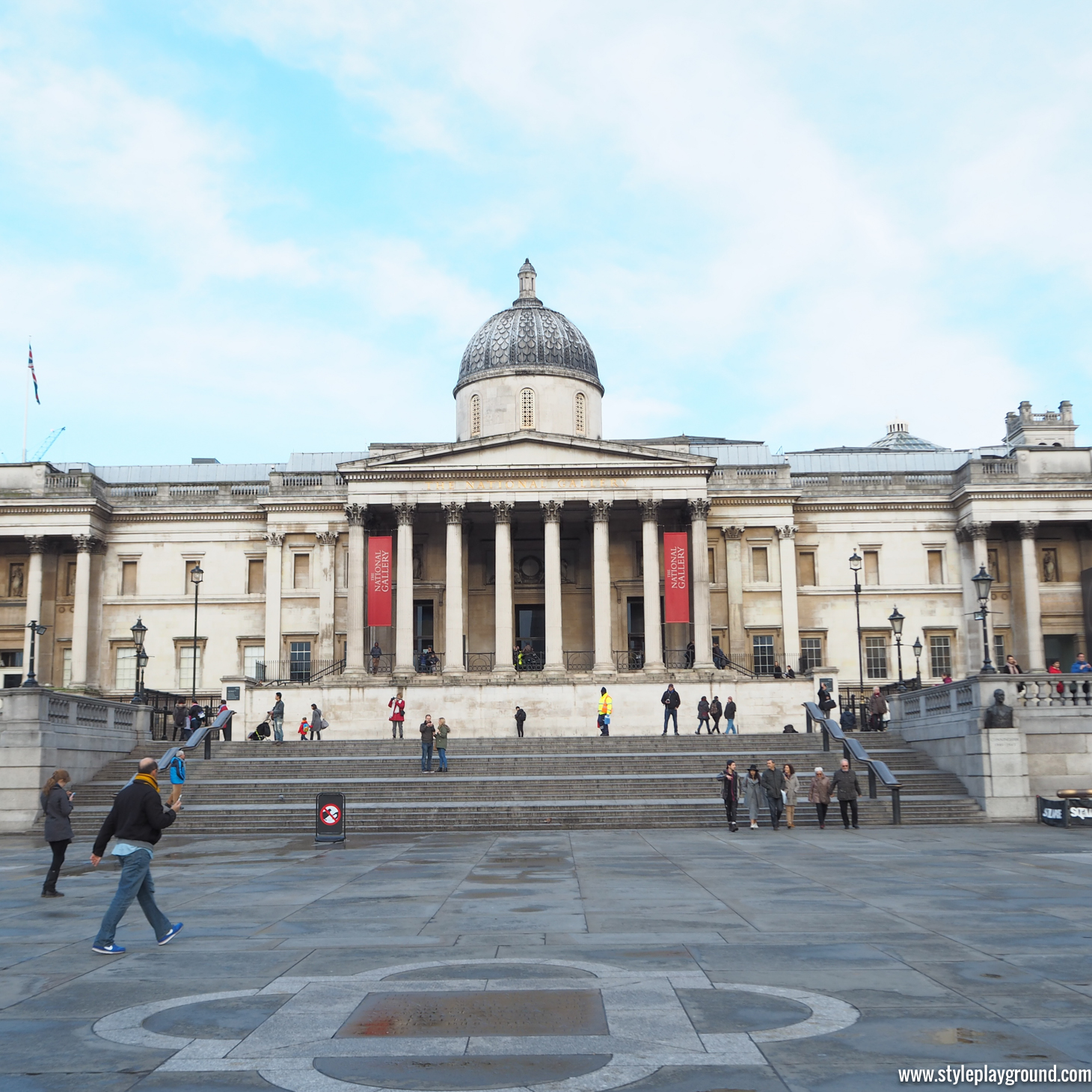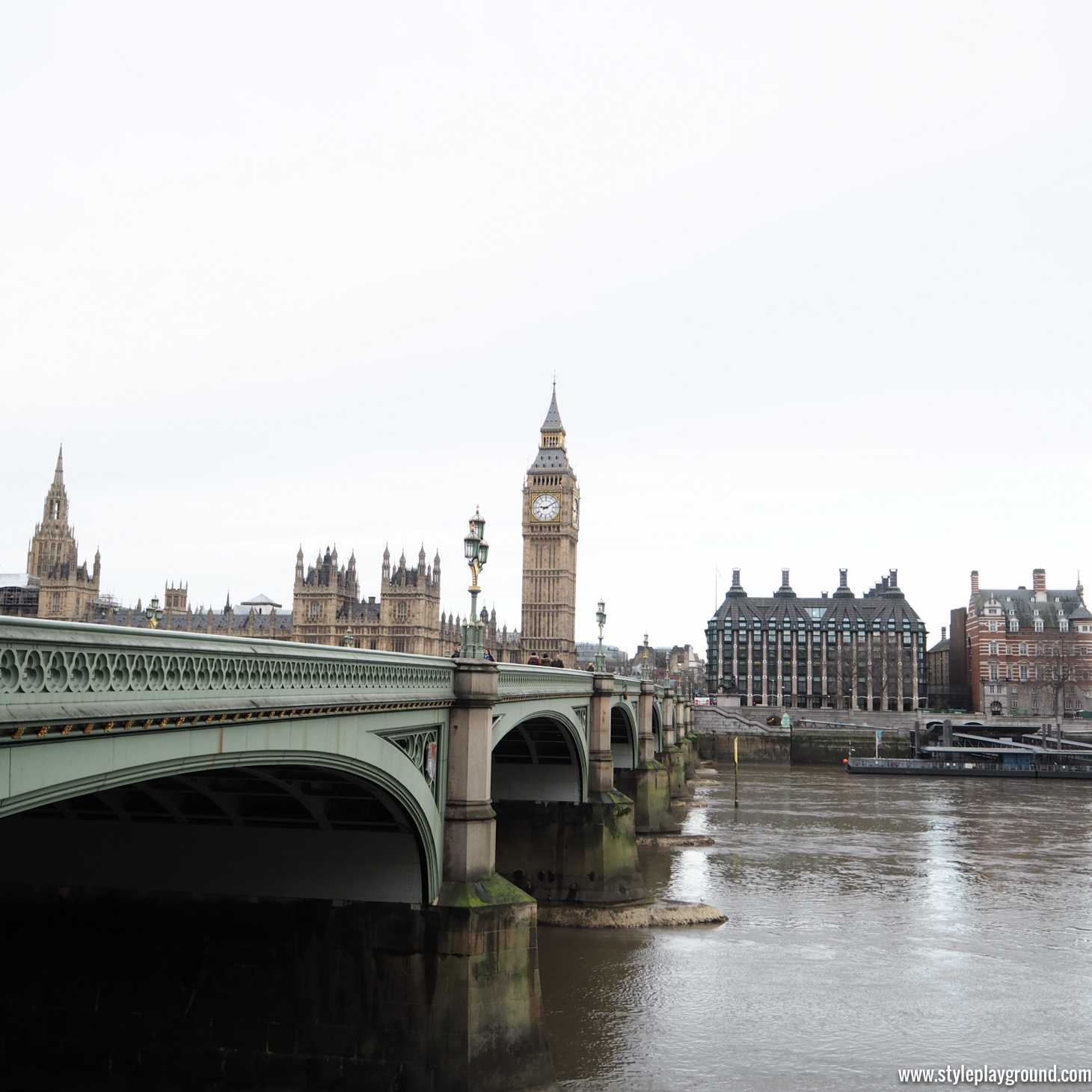 What to pack
London is a very stylish city where everyone can be themselves so make sure to have fun with your outfits! I always make sure to pack a pair of sneakers (I love these) to explore the city during the day, a pair of stylish flats for nights out and a trench coat for rainy days. Make sure to bring your umbrella with you as the weather can be pretty unpredictable and choose a stylish cross-body bag as this will keep your hands free. Oh, and if you like hats, pack them as every stylish person in London wears one!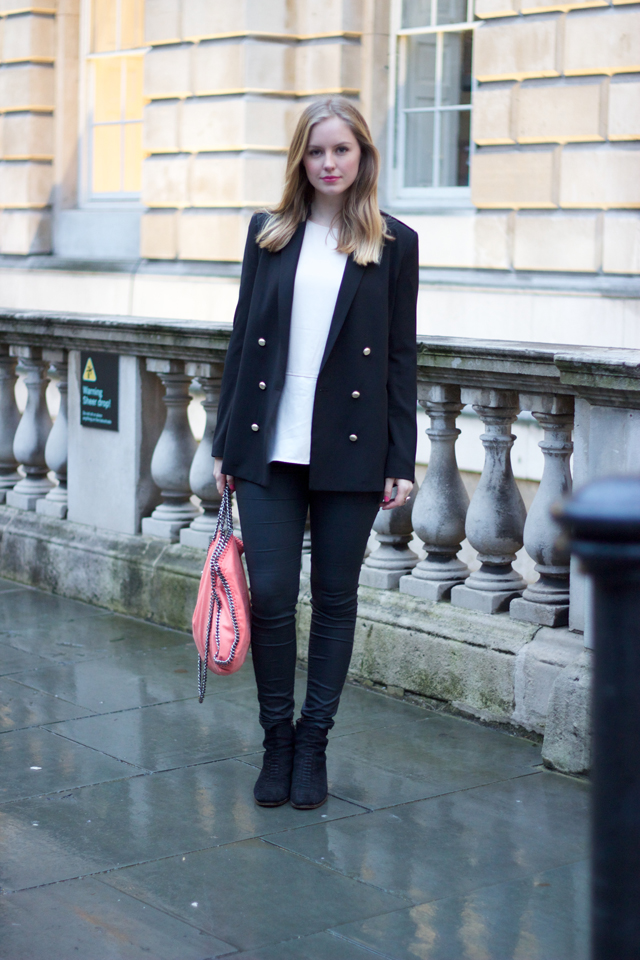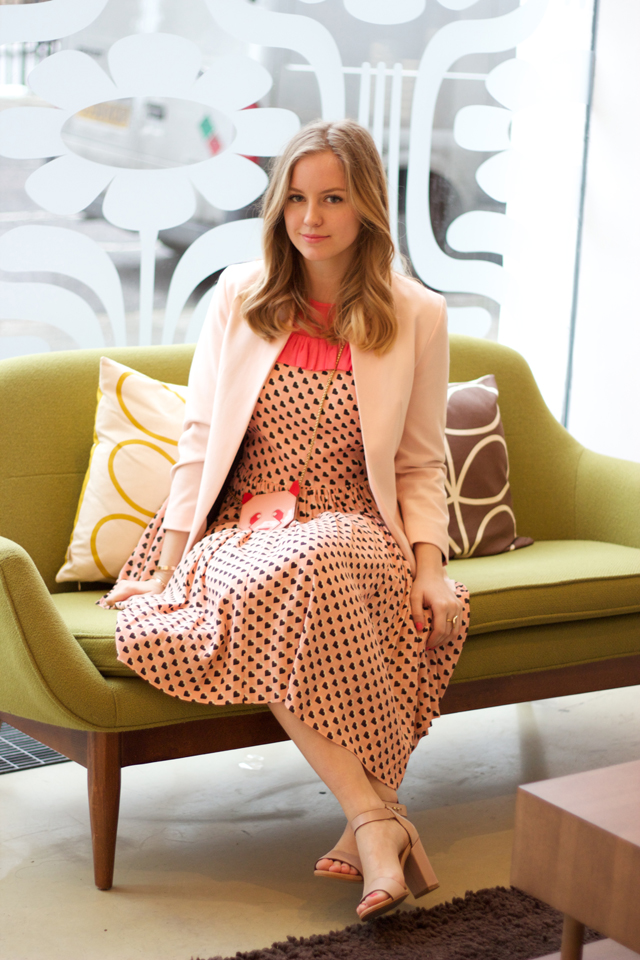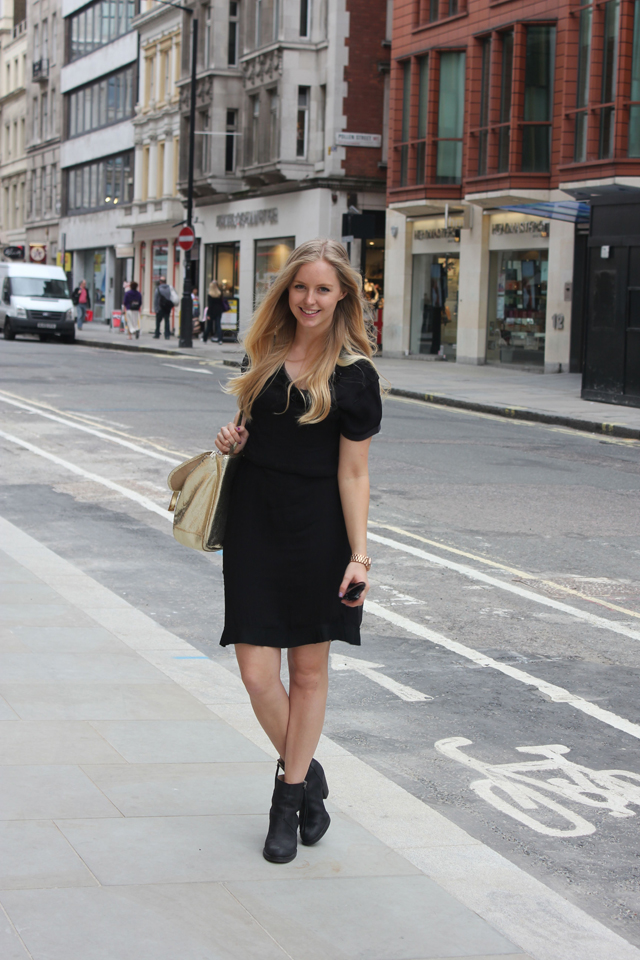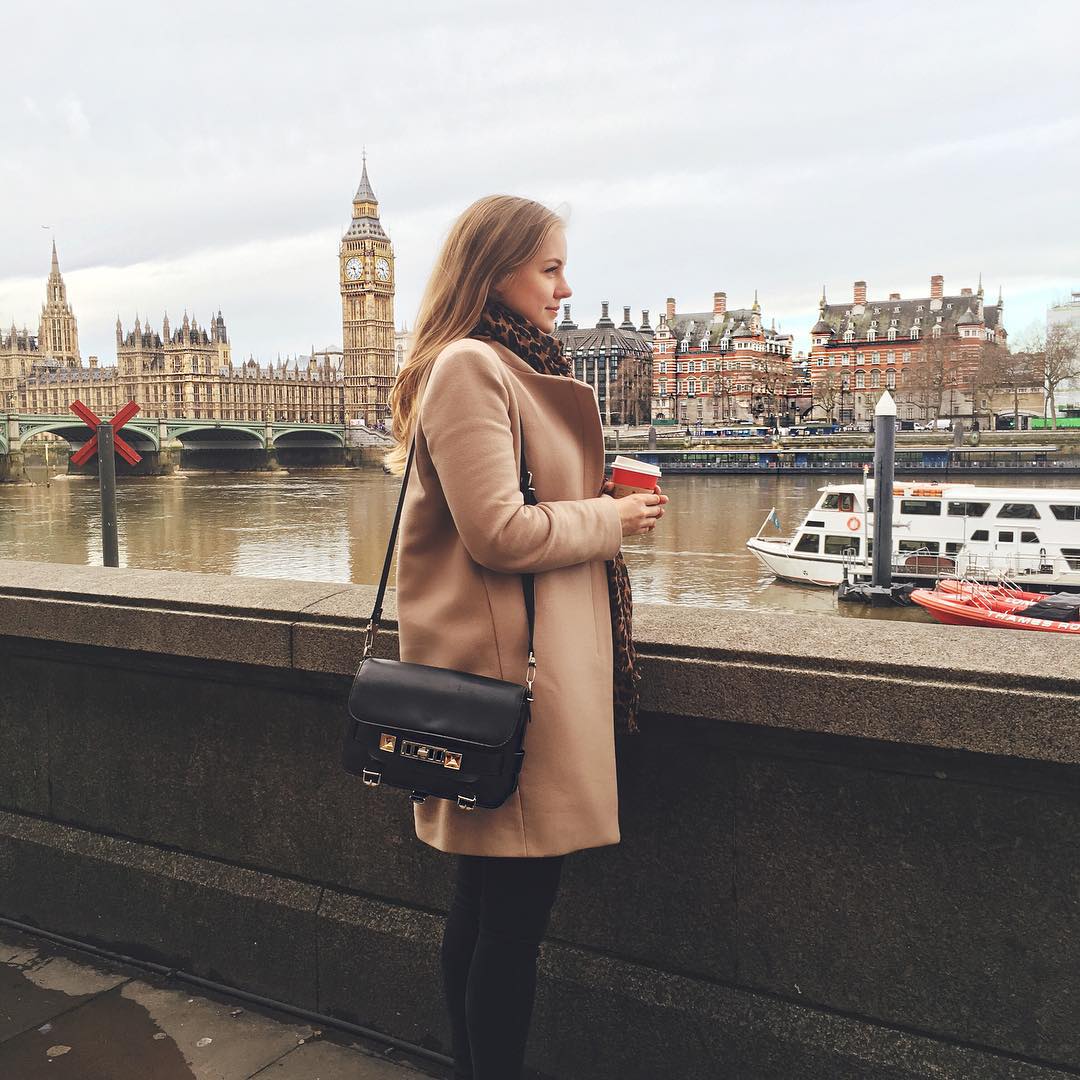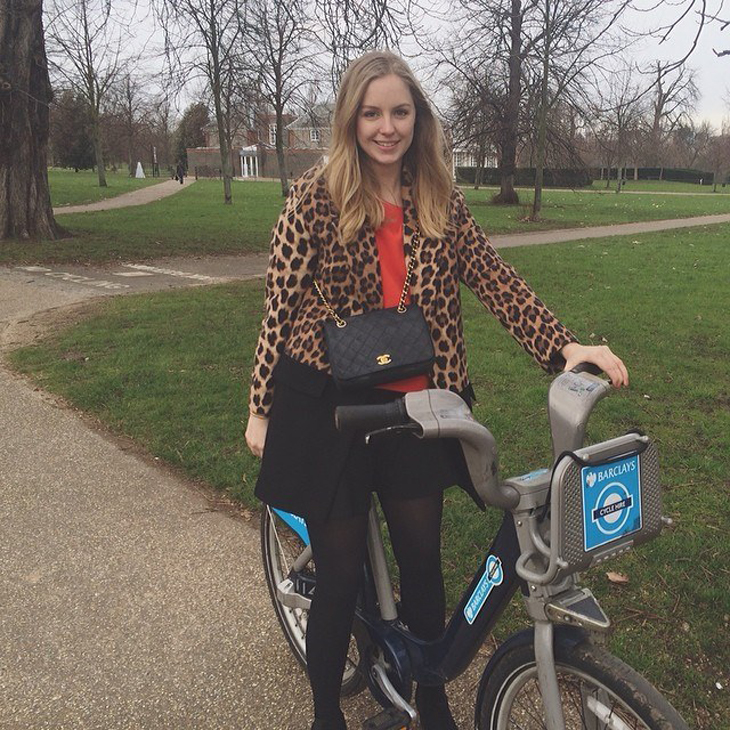 Beauty
If you're a beauty junkie like me, I have a ton of very good addresses for you. First of all, Blink is my favorite place to get my brows threaded. They usually have a counter in all major department stores (my favorite is the one in Harvey Nichols) and they are simply the best. If you're looking to get a nice mani and pedi, Groom is my go to place. It's located right off Oxford Street and very close to Selfridges which make it the perfect afternoon break during a busy day exploring the city.
If you want to do a bit of beauty shopping, all the department stores have incredible beauty departments. My favorite is the one in Liberty since it has so many great brands like Ren and Bumble & Bumble but I also love the one in Selfridges for more hard to find brands like Charlotte Tilbury or Fresh.
If you're into natural beauty product, Content is a great place to shop. They have some gorgeous brands like RMS and the service is on point.
Finally, Blow Ltd is a great place to get your hair done or to shop some Jouer products.
Outside of London
The U.K. is a gorgeous country so there are plenty of things to do outside of London. if you want to visit another city, I would recommend either Cambridge or Brighton. Both cities are really unique and worth a visit. And if you're looking to do some serious shopping, Bicester village is a great destination to shop the biggest brands at a discounted price!
So here we are, this is a pretty good round up of everything that I love in London. Of course, I'll keep you updated as I try new places but make sure to check the hashtag #axelleinlondon on instagram for more!