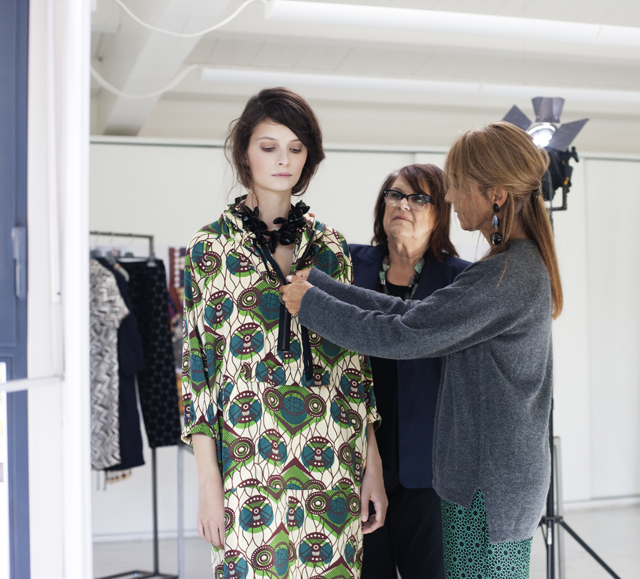 The Marni for H&M collection is out today. And I love it! From the cuts to the patterns and these incredible accessories, I really hope to get my hands on a few things.
But all of this got me wonder: when is too much, really too much?
To me, it all started back in 2004. I was 14 years old at the time and Karl Lagerfeld was my icon. I loved his strong sense of style and the fact that the man himself became a brand. I was in London when his collection for H&M landed, and let me tell you, it was a pure madness. Hundreds of girls were trying to get their hands on a little black dress that the designer created for H&M. I remember braving the crowd to get my hands on the only piece that I wanted which was the Karl Lagerfeld t-shirt (at the time, my style was more punk rock than now, so a little black dress was a no no for me).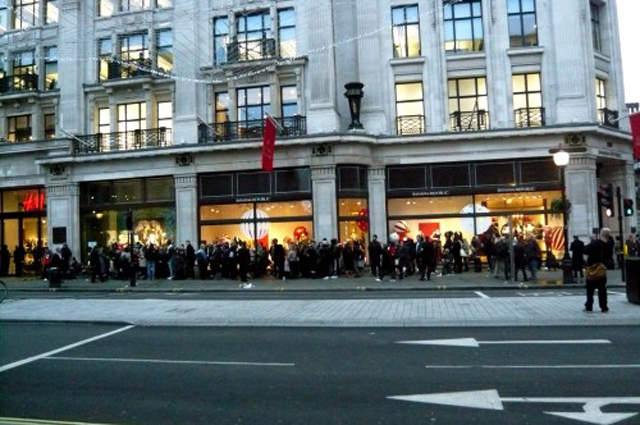 Ever since then, H&M has become famous for the high end names that work with them.
It quickly became a tradition for me to queue in front of an H&M each month of November. I loved the Stella McCartney collection and bought almost everything out of the Viktor and Rolf collection. Not only was it a way for me to get my hands on designers pieces at H&M prices, it was also a way for designers to become even more famous. I remember that back in the time, nearly no one knew who Viktor and Rolf were.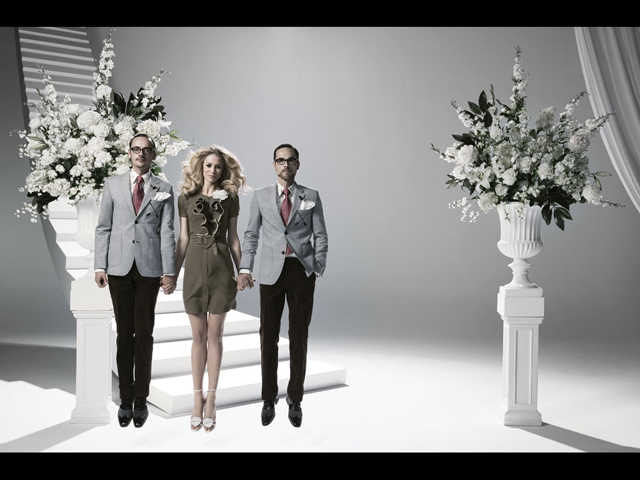 But then, H&M began to release these limited edition twice a year. By memory, I can think about Madonna, Sonia Rykiel and now Marni. And soon, the prices became crazy.
When it was Jimmy Choo's turn to take over H&M, I was overexcited. Me and a friend went queuing from 6AM to get our hands on something. But when we arrived, there was already a huge queue and we ended up getting nothing. But to be honest, when I was at H&M that specific morning, I wasn't excited anymore. I saw these shoes being thrown on the ground with no respect and I also realise that the quality was awful. I escpecially remember this beautiful sequined top with a chiffon overtop that I really wanted. I spotted it hanging on its hanger and it was already ruined. The chiffon was full of holes and the top looks like somebody took it out of the garbage bin. The top was priced at 59,99€ which was crazy when you looked at the quality.
To me, ever since Jimmy Choo, prices kept rising. When Lanvin's turn came, something else caught my mind. A month before the collection hit the stores, I managed to go to the Lanvin Press sale. There, after queing for a solid 4 hours in the cold, I went crazy and bought amazing things. I left with a not so empty wallet but with a bag filled with truly amazing pieces. When I got invited to discover the Lanvin ❤ H&M collection, I couldn't believe what I saw: everything, and I mean it when I say everything, was copied paste from previous Lanvin collection. Do you remember that flower necklace? I nearly bought at the Press Sale, and let me tell you that the real stuff was priced at 2000€ when it was sold in stores (I talked about it here). So, I started to ask myself how I would react if I had bought that necklace and found the exact same one at H&M. I would have felt betrayed and stolen. To me, it was a big mistake from both H&M and Lanvin. H&M looked like a shop that was selling fakes and Lanvin made fool of their clients. But anyway, I queued in front of H&M once again.During the sales, I always find things from these limited editions. (Last year, I scored 3 dresses from Lanvin with a price tag of 35€!).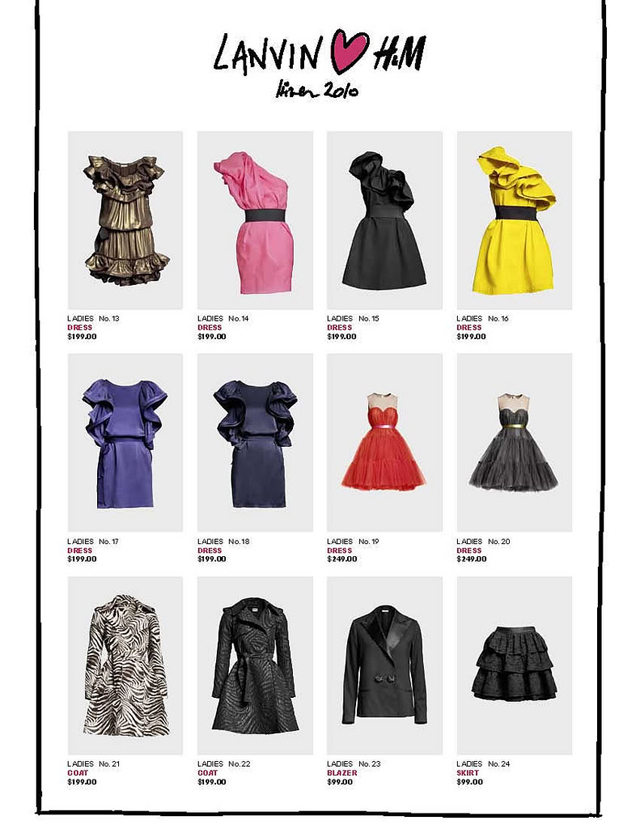 But H&M isn't the only place to find limited designer collections. Target does it as well, and so do Gap and Uniqlo.
If you ask me, I think it is too much. Too much of everything. Too many designers, too many collaborations, too much high prices.
I love to be able to shop collections created by amazing designers. But I also love to buy the clothes, look at them, and still love them after 2 months. I feel like right now, you buy the clothes to have them and then you throw it in your closet waiting for the new collection to come out. And it is sad…
So, what do you think?
❤
Axelle
You can also follow styleplayground there: TWITTER | BLOGLOVIN | FACEBOOK