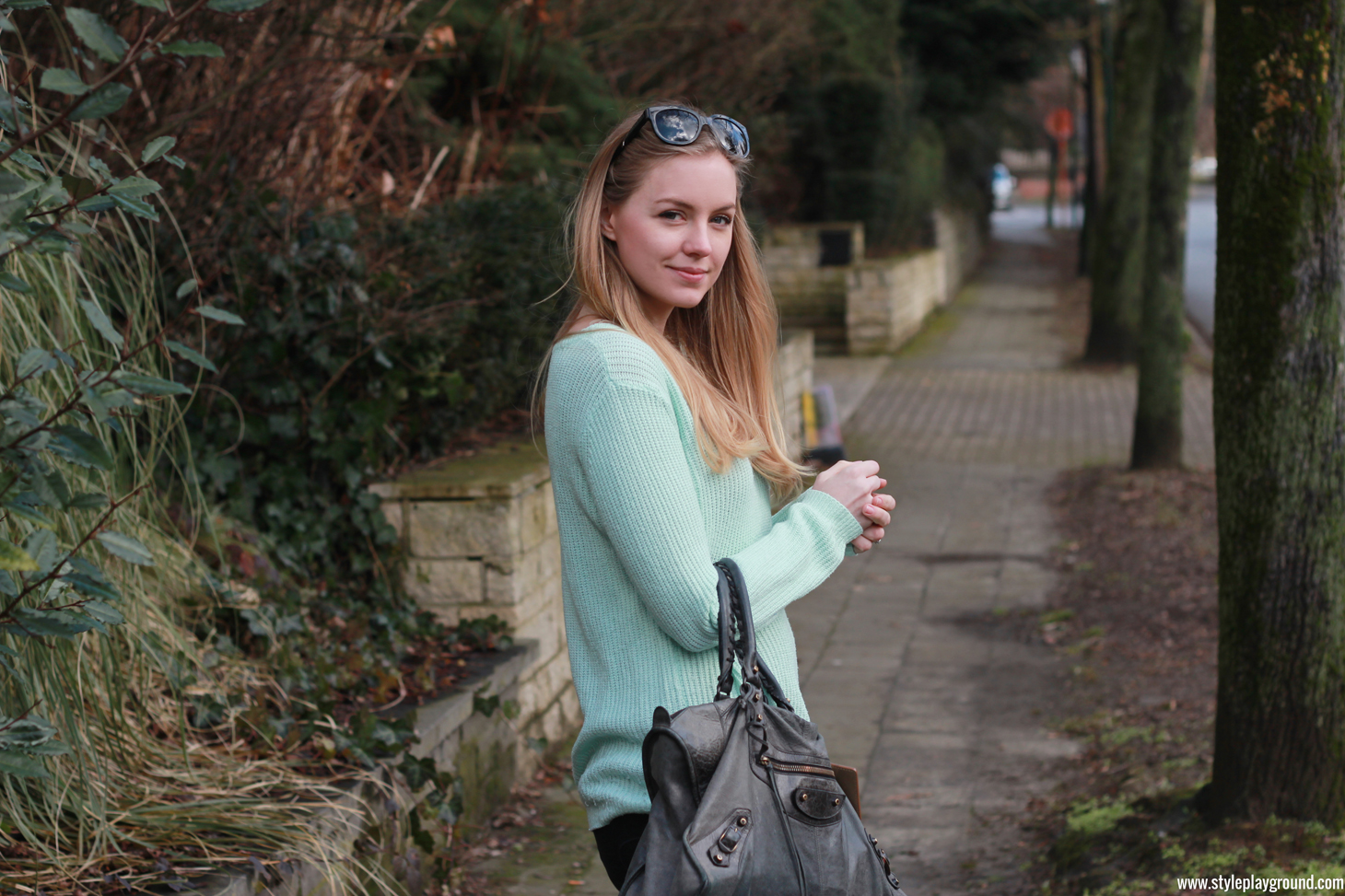 Well, long time, no see. I haven't blogged in a little less than a week now and I feel like it has been ages. I hate to go radio silent without warning you first but honestly, I've been feeling more than overwhelmed recently. Since we got the keys to our new house (!!) two weeks ago, things have been crazy. We've been going to the house nearly every single day and when we're not working hard to get things done (aka spending 2 full days to take down the old wallpaper in our future guest room), we've been having drinks in our future kitchen with friends & family. We absolutely adore our new home and we can't wait to move in but there's still a lot of work to do.
On top of that, I've been lacking sleep recently and I feel more exhausted than ever. I've haven't been sleeping more than 5 hours straight for more than three weeks now and I dream of escaping the cold weather to go some place warm and sunny to truly relax. Since that isn't exactly happening anytime soon, Renaud and I are taking a day off this Friday to relax, enjoy lunch together and simply do nothing without feeling guilty about it!
This outfit is as easy as it gets. A big knit, my favorite skinny jeans and a pair of loafers are as fashionable as it gets right now and I am not complaining at all!
But anyways, I just wanted to stop by to let you know what's happening right now but I promise to be more active on here and back on schedule really soon! In the meantime, don't forget to follow me on Instagram & Twitter for daily updates!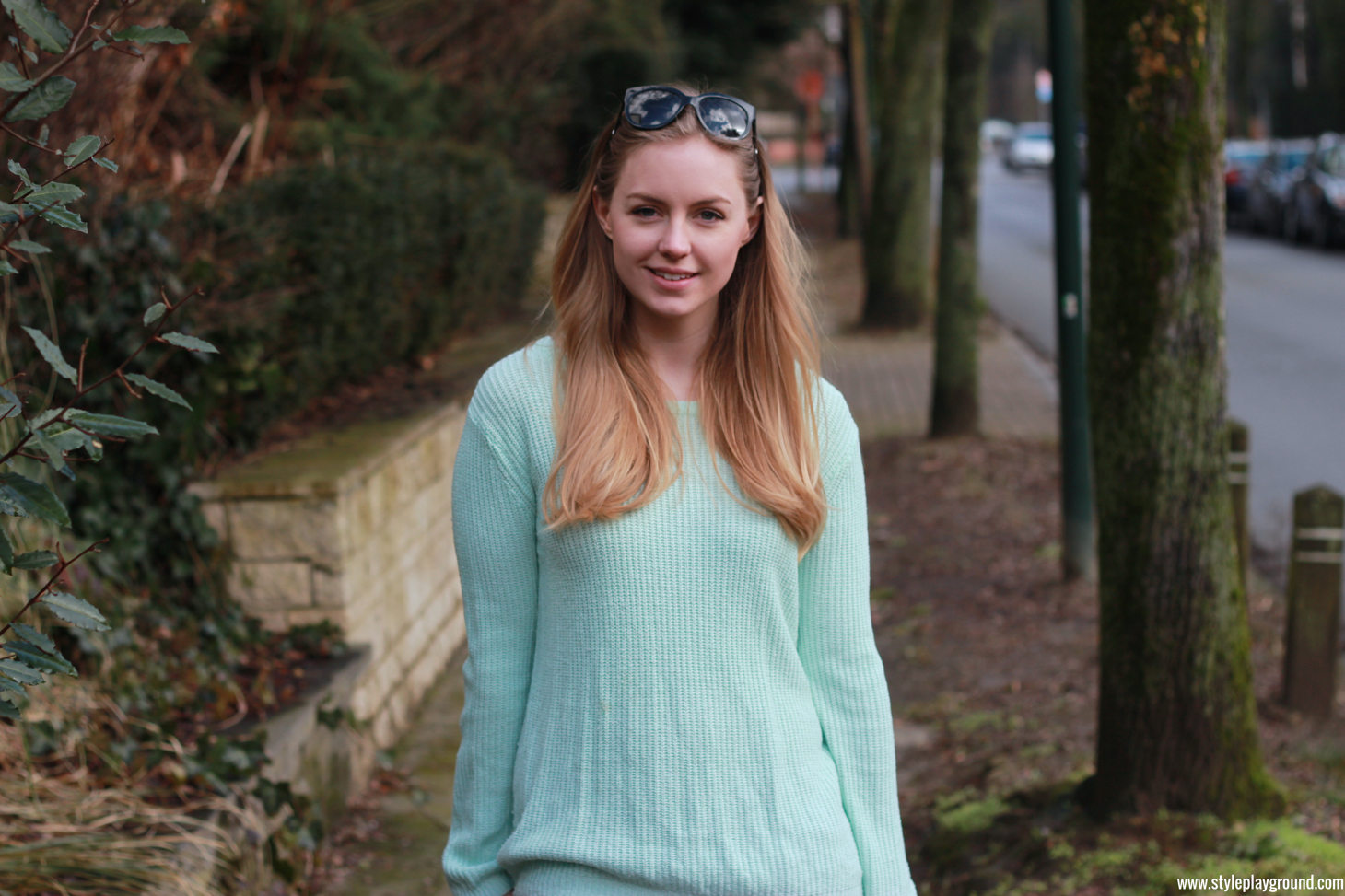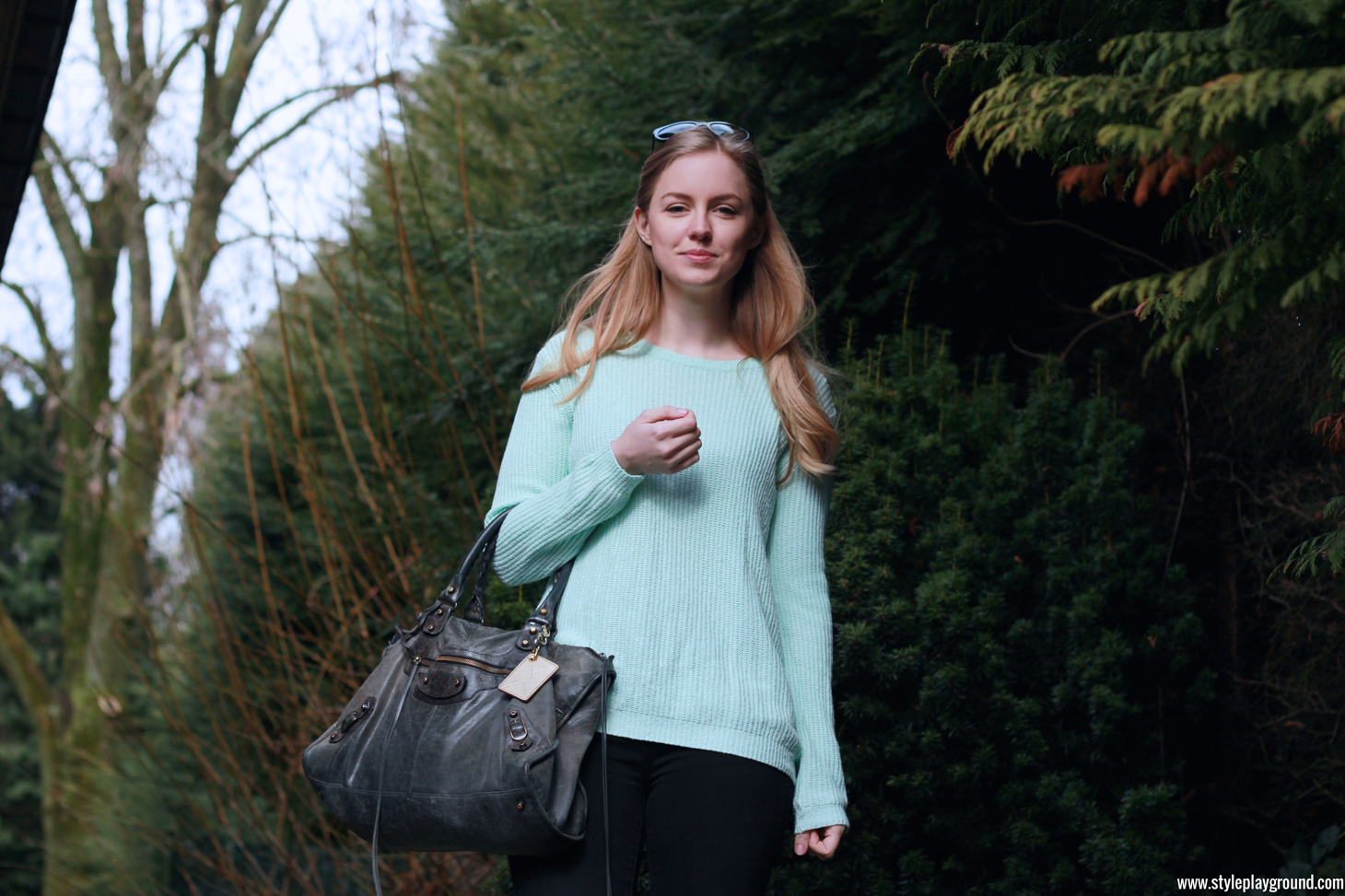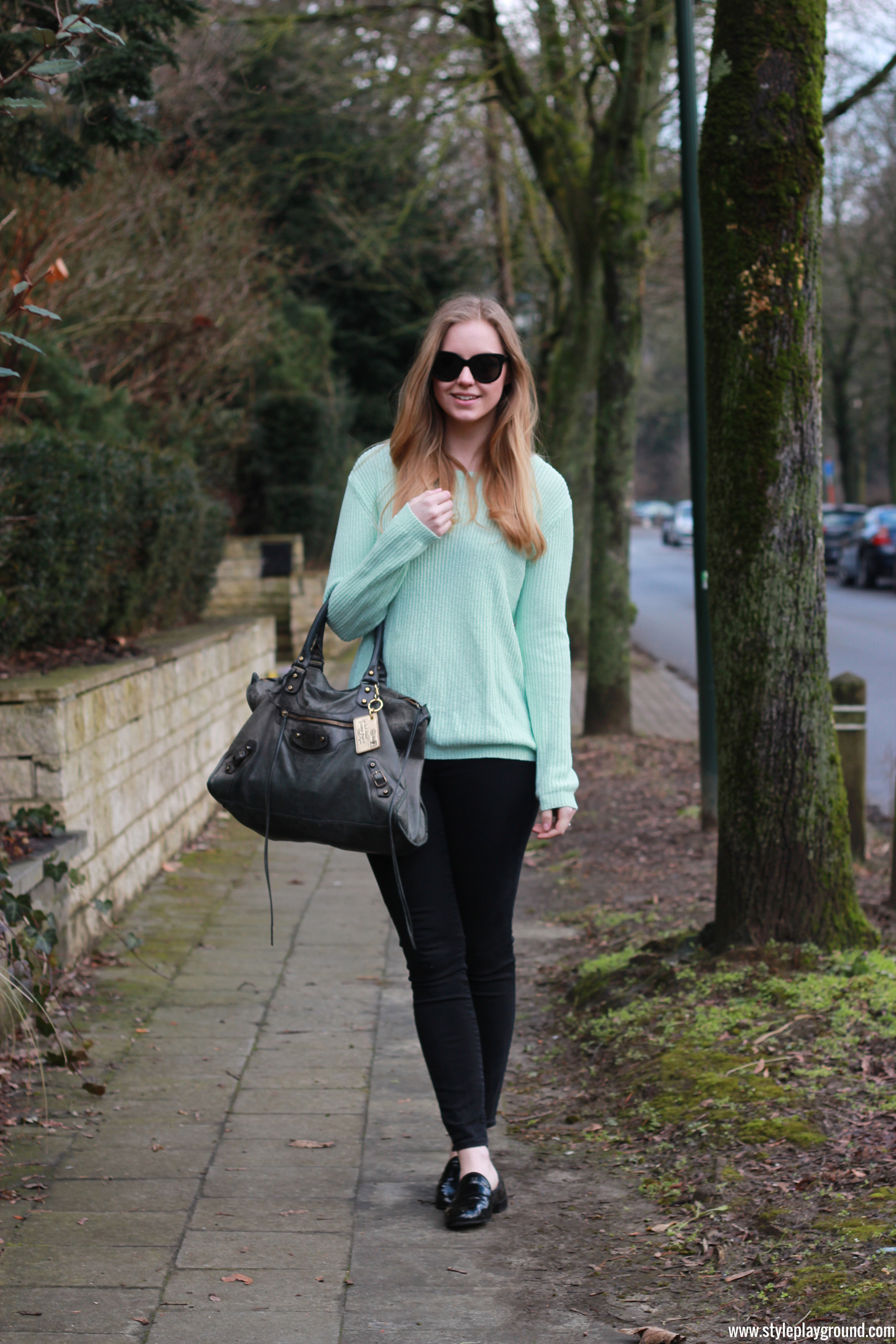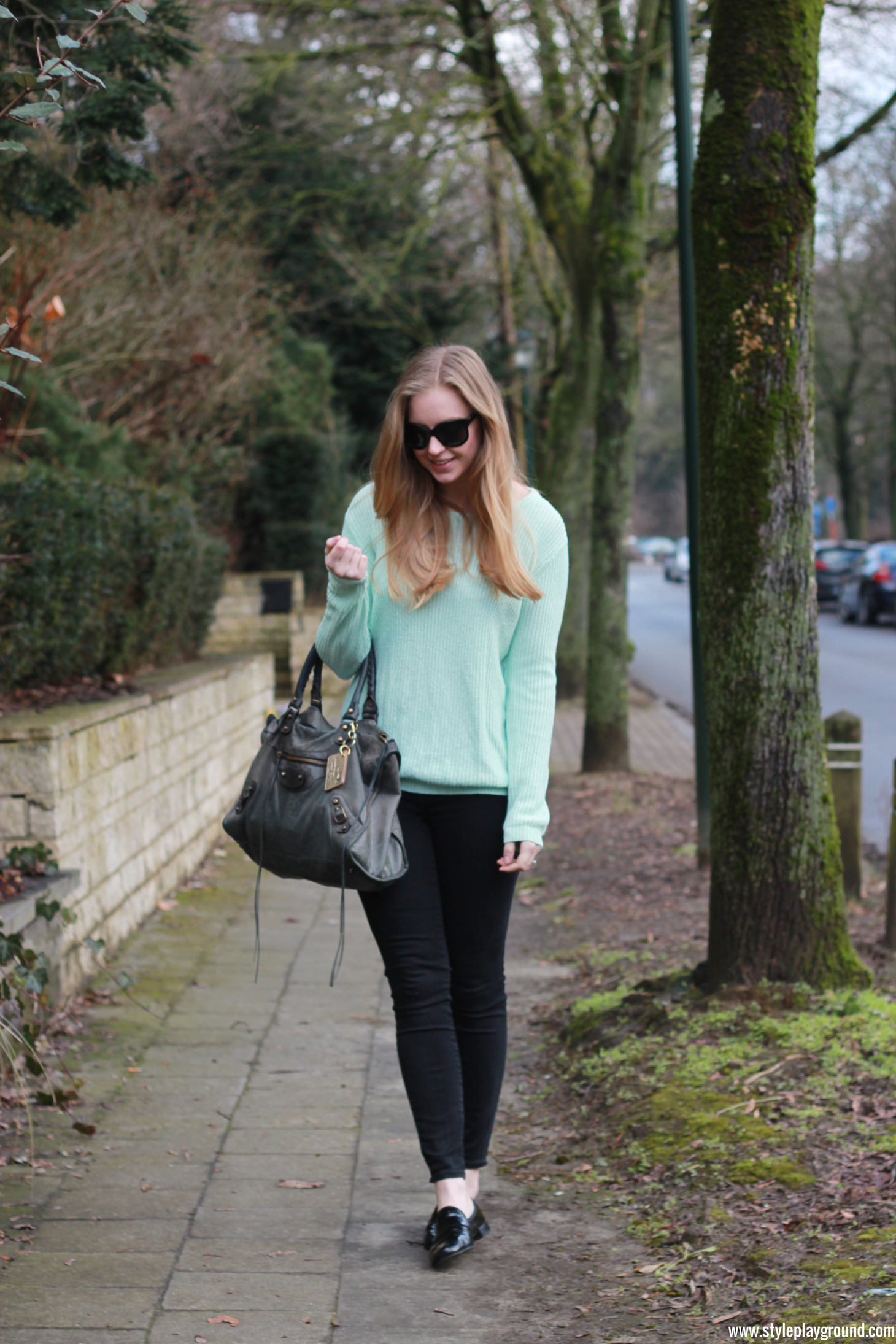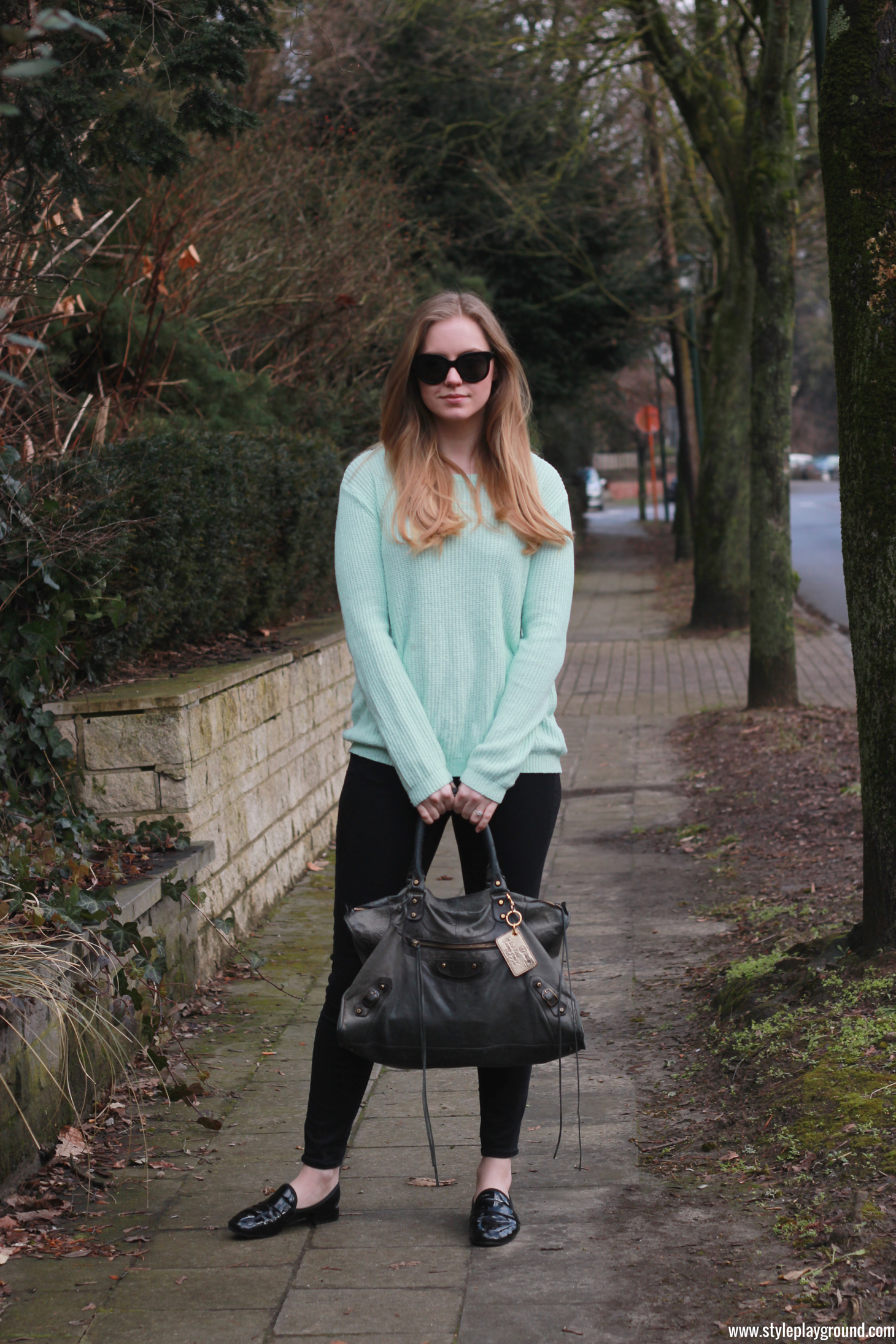 I am wearing:
Jumper: Forever21
Jeans: American Eagle jeggings
Shoes: Repetto 'Michael'
Bag: Balenciaga
Sunglasses: Stella McCartney