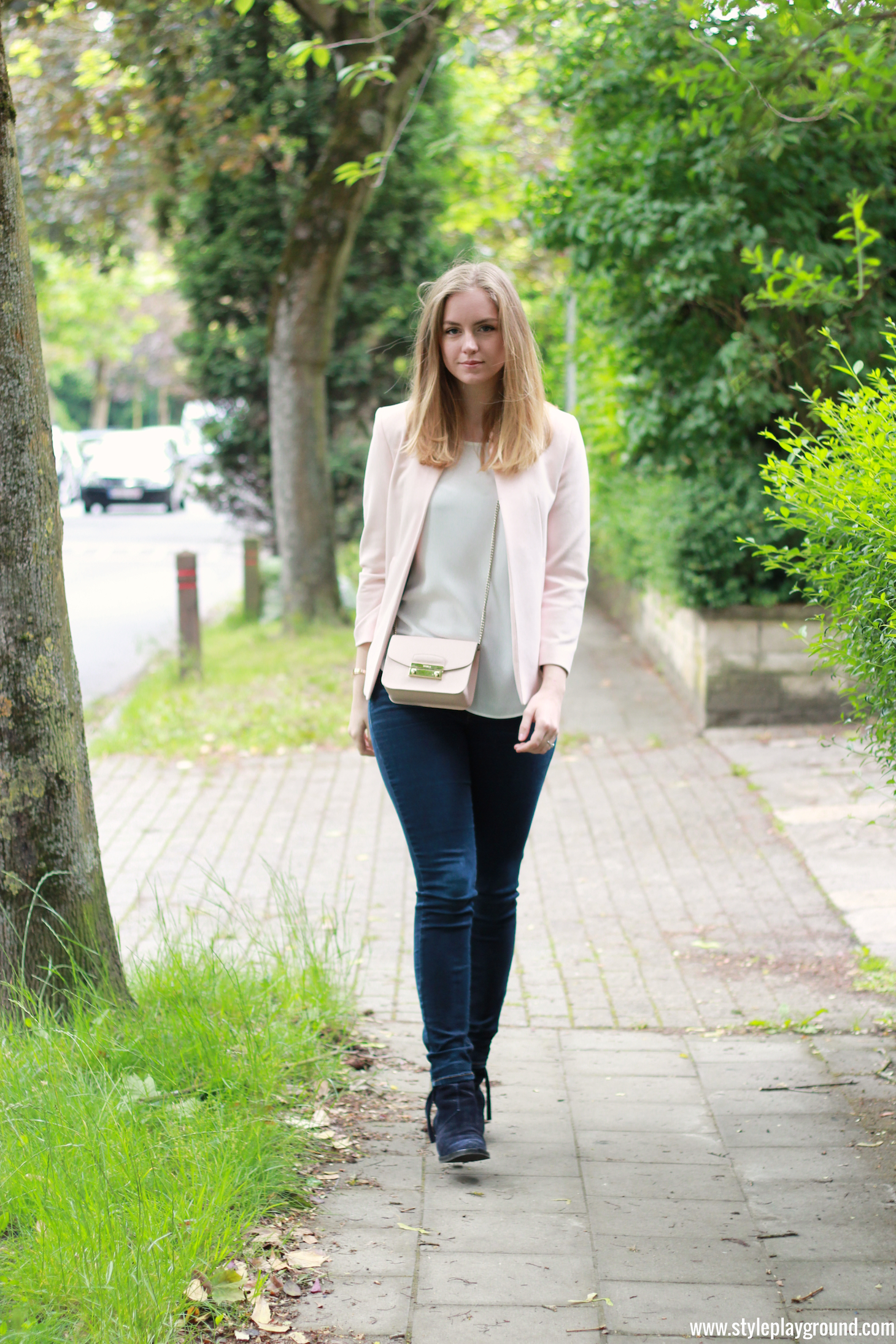 A little over a week ago, I spent the weekend at Maasmechelen village. Not only was it a nice break in my busy schedule, but it was also the perfect time to squeeze in a bit of shopping right before summer. And it was a complete guilt free shopping trip since all the items at the village are already heavily discounted! This mini Metropolis bag from Furla is the first thing that I picked up. I had seen these bags before in their Brussels store window but this pink one caught my eye immediately. It's the perfect size for a cross body bag and it reminds me a little bit of this bag from Valentino that has been on my wish list for ages. As soon as I tried it on in the boutique I knew that I had to have it. And the fact that it was majorly discounted was all part of the fun!
I've worn it a few times already and I am truly amazed by the amount of stuff that I can put inside of it. Credit cards, cash, lipstick, Bobbi Brown touch-up palette and even my phone and glasses fit perfectly in there. This look is what I wore last Friday for dinner & drinks in Antwerp and I totally love it. It's smart but casual and very me.
What do you think about my latest bag purchase?